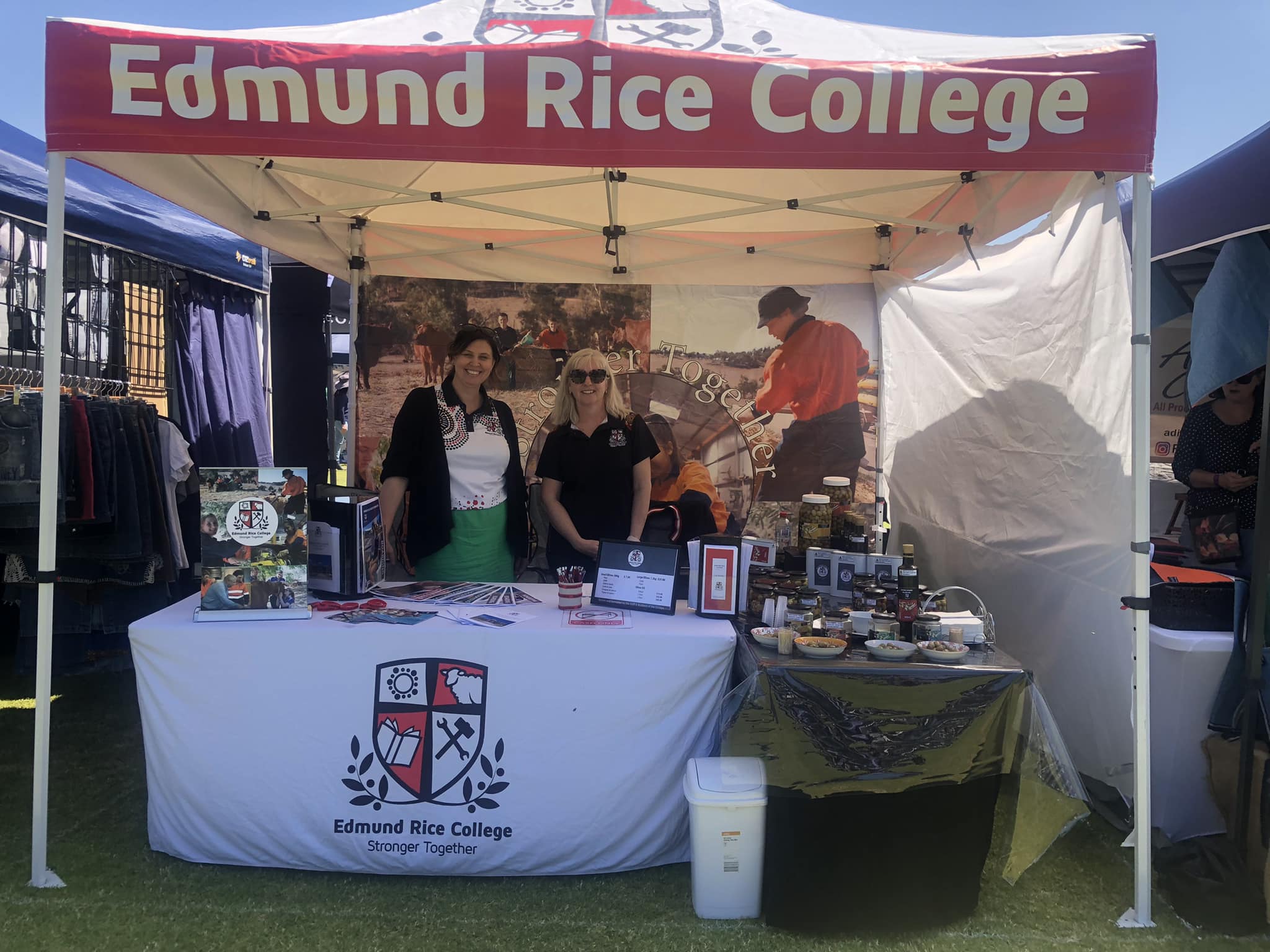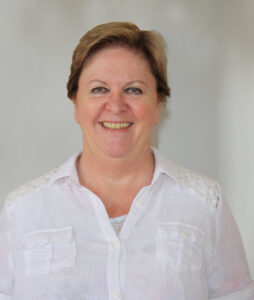 Dear Parents Guardians, Friends and Students
As this Chronicle goes out today on World Teachers' Day I wanted to acknowledge our teachers and all of the staff at the College who guide and teach your young people in so many ways. We are truly blessed to have staff who share their gifts and talents with our community on a daily basis. The work we do here at the College cannot continue without their commitment. Their willingness to embrace every challenge that comes their way must be acknowledged.
I am so proud of each of these wonderful people and know that you will join with me in acknowledging all that they do for us in our community of Edmund Rice College. Thank you to each of you.
God Bless
Marie Barton
Principal
A Prayer for Teachers
Lord, bless the teachers who give their heart to teaching.
Thank you for the special gift that You have given them and for giving them a spirit of grace and compassion.
May they have strength and endurance to perform their many tasks, and may they know and feel the deep gratitude of those whom they teach.
Amen
Australia is celebrating the teaching profession on World Teachers' Day today Friday 28 October 2022.
Our teachers have shown great resilience during challenging times, all so they can give Australian students the best future possible.
Hats off to teachers this World Teachers' Day!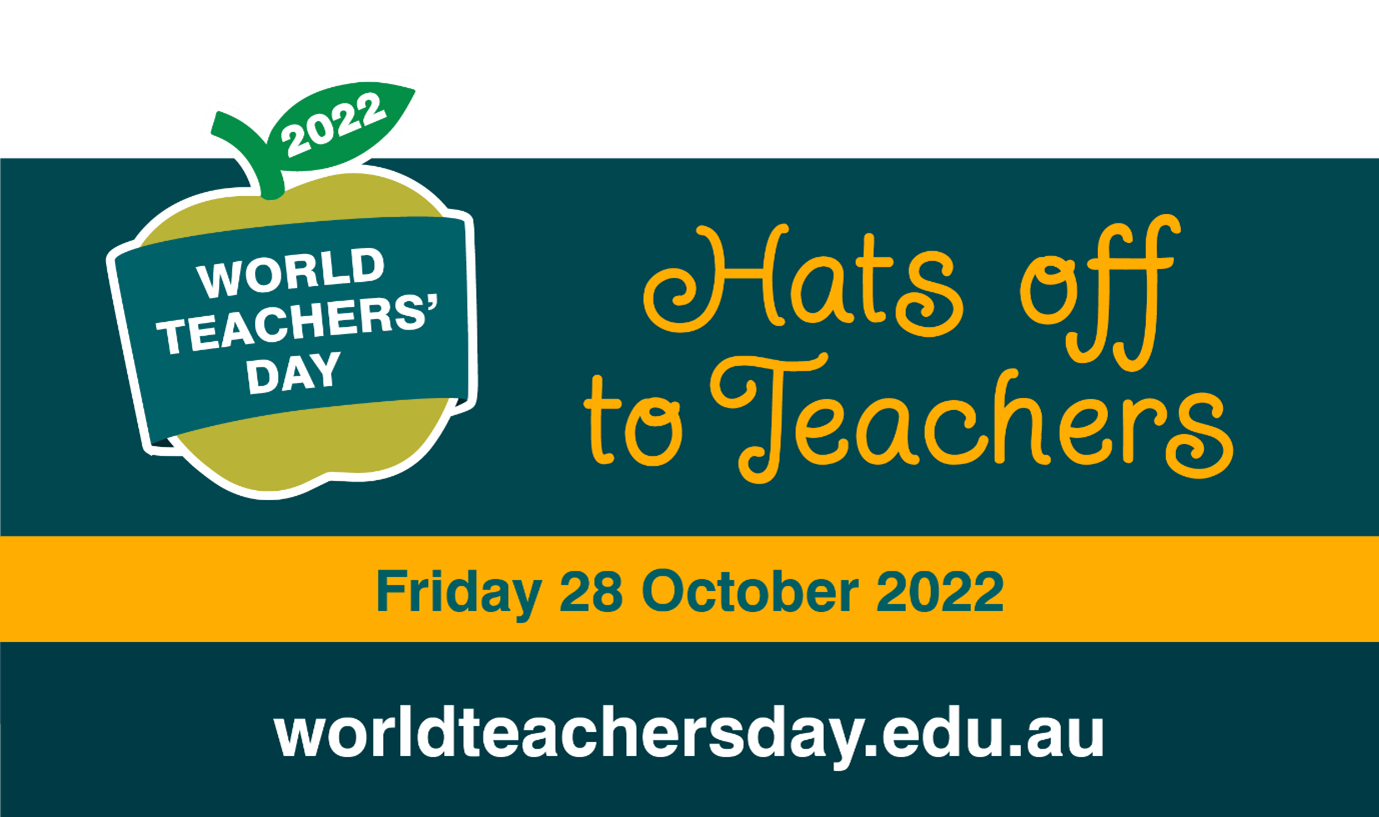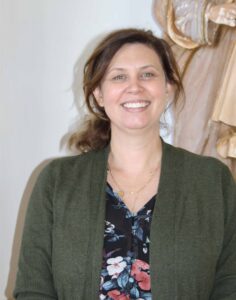 Welcome back to the new 2023 Academic Year for our College community. As per our College processes all students participated in our College Induction program where we revisited our Core Values, our motto Stronger Together and our Rights & Responsibilities for students and staff as valued members of our College's learning community. The students have spent time exploring these with their class teachers and producing SMART Goals as they work toward improving their self academically and socially & emotionally.
Northam TAFE Students
Our Northam Automotive and ASBT students resumed their TAFE studies last week with great success. TAFE lecturers have said that students were engaged and eager to get into the automotive workshops so they can continue their studies and learning in a practical and relevant manner, which is fantastic to hear.
Our Year 11 and 12 TAFE students will continue to be well-supported by College staff, Miss Theresa Okley and Mr Mark Atkins, and all students should be extremely proud of their accomplishments as TAFE lecturers have consistently provided positive feedback regarding student engagement and completion of units and practical models of studies.
OLNA and NAP SL Testing
This week, Year 10 students began their 2023 OLNA testing schedule, and this will continue next week. Students have been positively engaged in this process and teaching staff are encouraging students to complete the tests to the best of their ability and it is pleasing to see that students are taking the opportunity to try their best in these tests.
OLNA and NAP SL testing will continue into next week with students completing the NAP-Science Literacy (NAP-SL) assessment next week, on 31/10/2022 and their OLNA Reading and Numeracy testing scheduled for later in the week.
VAPING – Clearing the Air Presentation
This week, all students have participated in a presentation on Vaping. The vaping industry is worth an estimated $22.45 billion with teenagers being the largest growing audience. The use of e-cigarettes is on the increase, especially amongst 12-17 year olds. There is nothing boujee or beneficial about vaping as vapes contain nicotine and other harmful chemicals. Vaping is harmful to our youth and it is the intention of the College to provide current and up-to-date information to our young people so that they can make informed decisions. It is also the intention of the College to open a pathway for dialogue with students who may be suffering with the effects, addiction or pressure to vape from peers when in certain social situations. The Perennial Health Institute's information was current and extremely informative and there was a number of lively discussion between students and staff afterwards on the information that was presented by Azelene Williams. It was a wonderful and informative presentation and all who attended have fed back positive comments to staff.
Tracey Crisp
Deputy Principal
Matthew 13:31-32 "The kingdom of heaven is like a mustard seed, which a man took and planted in his field. Though it is the smallest of all seeds, yet when it grows, it is the largest of all garden plants and becomes a tree, so that birds come and perch in its branches."
After a two year absence the Bindoon Show and Rodeo was back on! Edmund Rice College had spent weeks preparing jars of our favourite flavours of olives and oil ready for the day and we set off early Saturday morning excited for the day.
Taste testing kicked off early with neighbouring stall holders all eager to try out our lovely varieties of olives for sale before the public were allowed in. A selection of plain, lemon and thyme, garlic and chilli garlic olives  were on offer along with samples of our olive oil and didn't dissappoint.
Once the gates opened, we had a steady stream of visitors all day. The olive tasting did its work and we had a steady stream of sales all day.  There were lots of 'yum" and "ooh tasty" followed by" oh that's a bit spicy!"  coming from the tasting stall along with our newest descriptor of what an olive pit is from a very young taste tester:
" Mum! The olive tastes really nice, and it has a little coconut in it!"
Visitors were also able to speak to staff about our current working curriculum and all it has to offer along with our rich history and how proud we are of our students, past and present and their achievements and endeavours. It was a real pleasure to be visited by our current day and boarding students, history buffs, prospective families as well as past students, employees and friends.  Listening to them reminisce to their families with stories about their time at school was a real privilege and made the day a real success.
Thanks must go to Mike Whiteley and Darryl Welsby for our olive and oil bottling and the admin staff for their work to get our stall ready.  Thanks also to everyone who helped set up, sit with us a while and pack down. A very special thanks to all who visited us to make our day the success it was.  We will see you all again next year for a great Bindoon Show.
Trish Shemeld
Administration Assistant
Interhouse Lunchtime Competition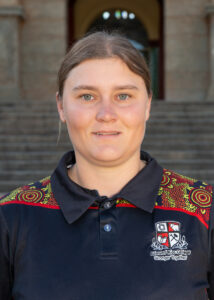 This term, students are participating in a netball interhouse competition at lunch times on Wednesdays. Each week the students will verse other houses in netball. There are fixtures, ladders and finals to be played to determine which house will be the winner. Students can get house points through participation, umpiring, scoring, being voted fairest and best on ground and by their house winning the game. Our first week of competition started on the 19th October with Westcourt versing Waterford and Mt Sion helping out with scoring and umpiring. Participation rates were high and students had a good time. At the end of the day, Westcourt took out the win over Waterford 5 goals to 2 goals.
Anna Williams
Waterford Pastoral Services Coordinator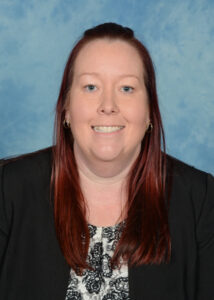 It is really nice to be back in Bindoon on Friday nights for Basketball. Last Friday was our first game back locally and it was so much fun. At the moment we have 30 Boarders across the 4 teams, and last week they played each other. It meant friend was versing friend and brother versing brother, but it made it a very lively and exciting night, all the teams played really well. We are very grateful to the Bindoon Basketball Association for getting together and making an association as they weren't able too last season, and for all their support and encouragement for the ERC students. I have sent a reminder text to parents to send me a copy of their Centrelink Pension or Health Care Card if they have one, so we can use it to apply for a kid sport voucher to pay the fees, or parents will need to pay by the 3rd game.
An email has been sent to parents with my hours of work, contact details for myself, Boarding Staff during boarding time and Administration. While I do like to keep on top of all things happening in Boarding, I am not able to work all day and all night.
For the remainder of this Term, my hours at work are Monday 8am-4.00pm, Tuesday 1pm-9.00pm, Wednesday 8.00am-4.00pm, Thursday is my day off and I put my phone on Focus. Focus means you can call or text, but it won't alert me til I take my phone off focus. If you need to speak to someone about boarding Thursday, please call Admin during the school day and your child's dorm parent during boarding time. Friday I work 8.00am-4.00pm and Saturday 1.00pm-8.00pm. Sunday we take the Boarders to our off site excursion, this might be to watch a movie at the cinema, visit another boarding school, go to Kingspark for a walk, shopping at a shopping centre in the Metro area etc. Quite often I drive a bus to the excursion and more often than not I attend the excursions. As such I am not always able to answer my phone, so again parents need to contact the dorm parents first. Please see contact details below for the Boarding houses. If you are not able to get hold of someone, please call Admin or text me and I will pass your message on asap.
Sam Jenner
Head of Boarding
| | | |
| --- | --- | --- |
| Musk House | 0437 218 346 | Landline 9576 5550 & 9576 5567 |
| Mary MacKillop House | 0457 518 152 | Landline 9576 5570 & 9576 5571 |
| Mary Rice House | 0457 518 154 | Landline 9576 5516 & 9576 5557 |
| Joseph House | 0467 720 944 | Landline 9576 5534 & 9576 5554 |
| Head of Boarding – Miss Sam | 0457 518 155 | |
| Administration | 9576 5500 | |