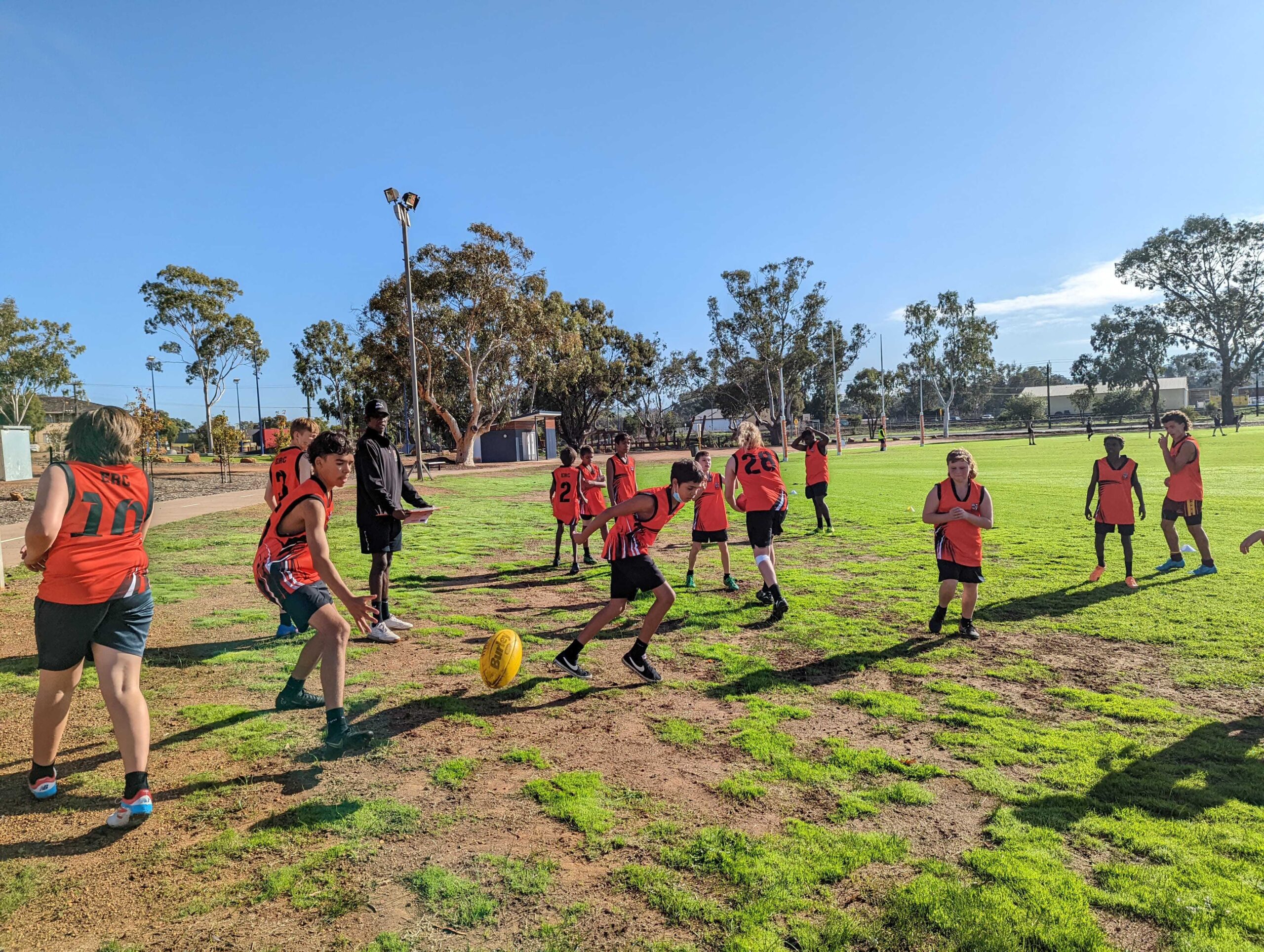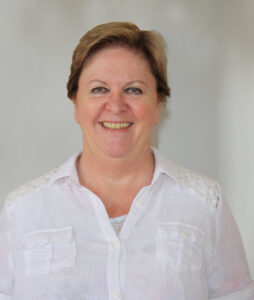 Dear Parents Guardians, Friends and Students
I can't believe it is week 9 and students have already started travelling home to their families for the holidays. It has been an extremely busy year for everyone. I know that both the students and the staff will appreciate some well-deserved rest. 
When we come back from holidays our Year 12 students will only have another 10 weeks of school before they head off to start their new journeys. It will be important for each of them to put their heads down to ensure that they achieve their graduation and the best results they can.  
We are farewelling two of the teaching team who are moving on to new challenges. Sophie Mullins, who has been with us since July 2020 as both teacher and House Coordinator, is moving on to another leadership position at Clontarf College. Sophie's willingness to accept different roles and her can do attitude will be missed. Brent Blasdale has been with us since the start of the year and has been teaching a range of subjects. He has presented lessons of a high standard with great variety. His quiet presence and consistency will be missed. He is moving to the country to be nearer to family and has accepted a position at Wongan Hills. We wish them both every blessing. 
With the change of staff this term we have taken the opportunity to review some of the positions within our Pastoral Care Team. Moving forward there will no longer be a Pastoral Care Coordinator. The House Coordinator position will be renamed to Pastoral Services Coordinator. There will be one for each house: Westcourt, Waterford and Mt Sion. These Coordinators will have representation on the Senior Leadership Team of the College and will look after all the responsibilities and duties that were part of the Pastoral Care Coordinator's role. They have been given extra time to do this and will be working closely as a team. These positions are an integral part of our Verdale Team and the whole Pastoral Care Team. 
With Miss Sophie leaving, it presented an opportunity for another staff member to step up into one of these positions. I would like to thank the staff who put themselves forward for this. Anna Williams was the successful applicant and will take up her position next term. Below is a list of all the members of the Pastoral Care Team:
| | | | |
| --- | --- | --- | --- |
| Principal | Marie Barton | Deputy Principal | Tracey Crisp |
| Head of Boarding | Sam Jenner | Team Leader Boarding | Liz Drummond |
| Youth Workers | Mark Atkins & Mitch Nicolls | | |
Verdale Team
Pastoral Services Coordinator
Westcourt
Robert Cooper
Pastoral Services Coordinator
Waterford
Anna Williams
Pastoral Services Coordinator
Mt Sion
Helen Moir
Counsellor
Annette Shehan
Social Worker
Thomas McGrath
If you have any concerns about your son's/daughter's well-being these are the people who can help you. I encourage you to contact any one of them. We are here to assist and look forward to working with you.
God Bless,
Marie Barton
Principal
End of Term Prayer
Dear Lord
We thank you for the many blessings we have received this term.
We voice our gratitude for the good things you have done in us, and we praise you for all who have shared in the work of our school.
We ask you to please bless all our learners, their families and our staff, and give them refreshment and peace during the holidays.
Amen
Year 7 and 8 Class Activities
Heart dissection
For science this term the year 7s and 8s have been learning about biology, they started with cells then moved up to classifying animals, they then learnt about food chains and webs. From there they began to learn about the respiratory and circulatory systems of various animals. A heart dissection was organised to show the inner workings of the heart. Most of the students wanted to participate and were fascinated to learn about and experience the activity.
At right:  Year 7 and 8's participated in a heart dissection class for biology.
Equine
This term for options on a Wednesday afternoon the year 7s and 8s have been doing equine studies with Miss Karen, most of the kids are happy to be out of the class and enjoy spending time with the horses. Even if they are not comfortable riding they will at least help groom or care for the animals.
At right:  Year 7 and 8's enjoy equine studies, whether riding or not.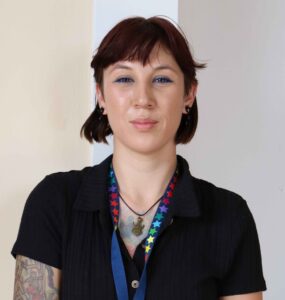 Art
While the year 7, 8 and 9 boys where away playing football the girls got to do some fun activities at school, one of which was to spend time in the art room. The used acrylic paint on some small canvases to create a design of their choice. It was a great time all round for teacher included.
Chelsea Numan
Teaching Staff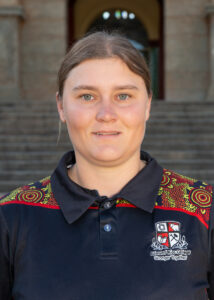 On Tuesday 20th June, Senior Constable Dianne Murray from Gingin Police Station visited the year 7 & 8 students at the school. She spoke to them about anti-bullying behaviours, which is the students Health topic for this term. Students learnt about different bullying behaviours, what the consequences are, where they can go for help and what they can do to help stop bullying. They also got to learn how a taser works for a bit of fun at the end. Students asked very good questions and learnt a great deal about anti-bullying in and out of a school setting.
Anna Williams
Teaching Staff
On Thursday 16th June, the year 7-9 students participated in an AFL carnival in Northam. The students versed various schools including, St Josephs, Northam and York. Two year 12 boys, Jeff and Cecil (JJ) came along and had the opportunity to coach the students. They did a fantastic job and gave the students good feedback on their game play. The games were close, but at the end of the day St Josephs took the win. During the presentations, year 9 Beau received a football for Most Valuable Player. Overall, it was a good day with nice weather. All students had fun and played their hearts out.
Anna Williams
Teaching Staff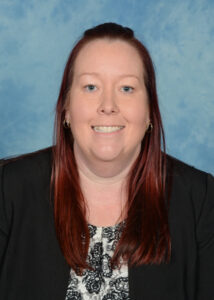 There have been some testing times this Term in Boarding. While we understand that there will be many ups and downs with the students, some students have become particularly defiant and at times disrespectful with the Boarding staff and myself. Everyone can have a bad day and there are usually very good reasons for students to be down or upset. The staff are here to care for the students and help where possible. We are lucky to have beautiful staff with big hearts, they are great listeners and try their very best everyday to support the young people. I hope that this holidays sees all the students getting a good break, rest and a recharge ready for Term 4 at our school.
As we come to the end of term 3 at Edmund Rice College I would like to wish all the students safe travels home. I hope families have a great holiday break with their children home.
Reminder that Boarders return to ERC Tuesday 19th July after 2pm. Students who are in receipt of ABSTUDY and are travelling with flights, trains or buses that are booked by ABSTUDY need to be on that booked travel. Where travel can not be undertaken parents need to call myself or admin 95765500 as soon as possible. ABSTUDY require 48 hours notice.
Don't forget to like the Edmund Rice College facebook page, for photo's and updates from Boarding and school. There are some awesome shots of the boys footy games, with screamers from Jeff and hilarious faces of concentration from JJ.
Sam Jenner
Head of Boarding