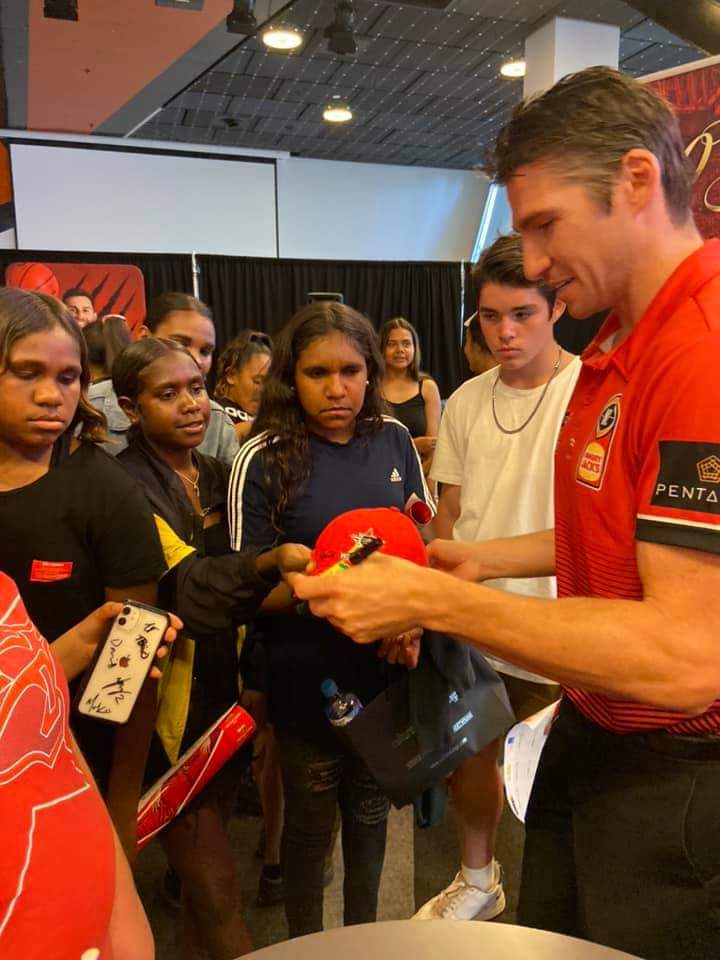 Dear Parents, Guardians, Friends and Students,
It has come to that time of the year when it is necessary to say farewell to some of our staff and families who will not be with us in 2020: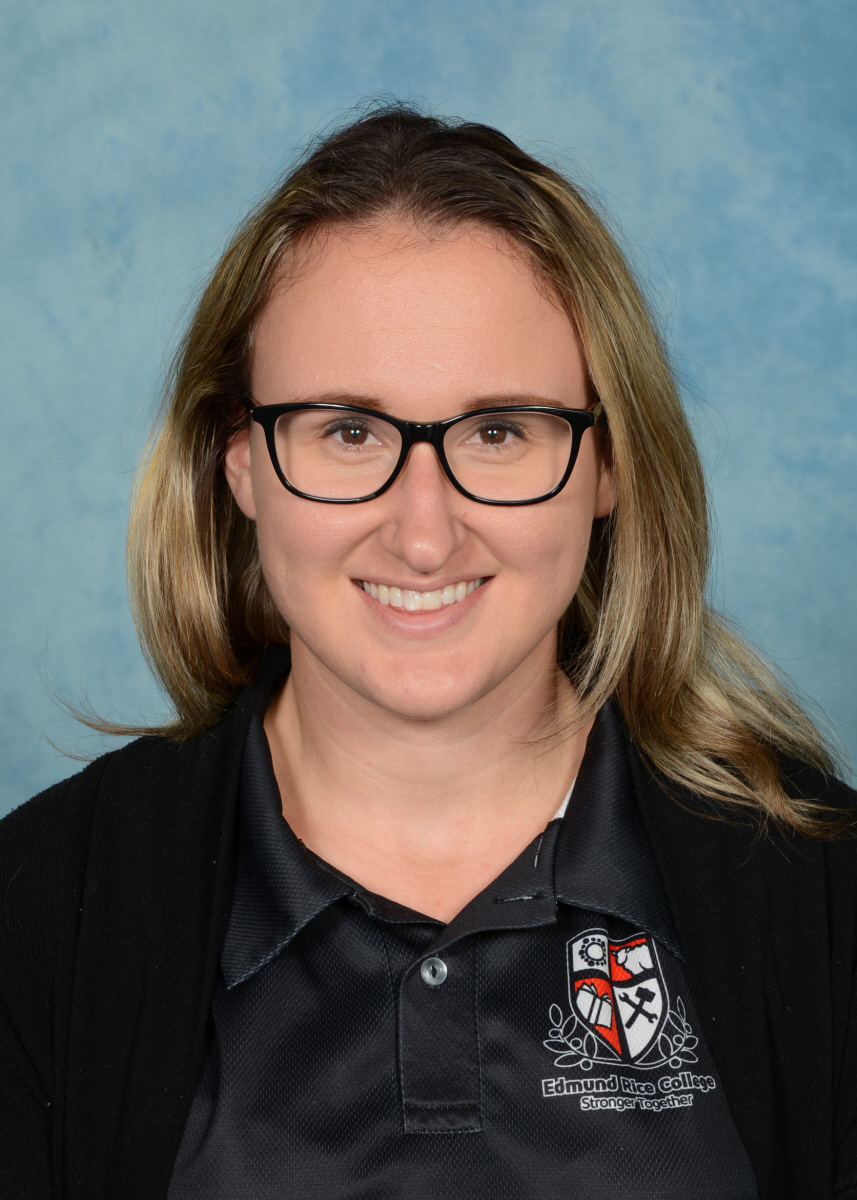 Lizzy Van Wees joined the community in 2018. She has taught APS and Agricultural Science, as well as being a member of the Year 7 team this year. Lizzy was instrumental in establishing the Sheep Club at the College. She is moving to a College closer to home and will no longer have the long drives to school. We will miss her humour and enthusiasm which she brings to every task she undertakes. We wish her all the best in her new role at Kolbe College.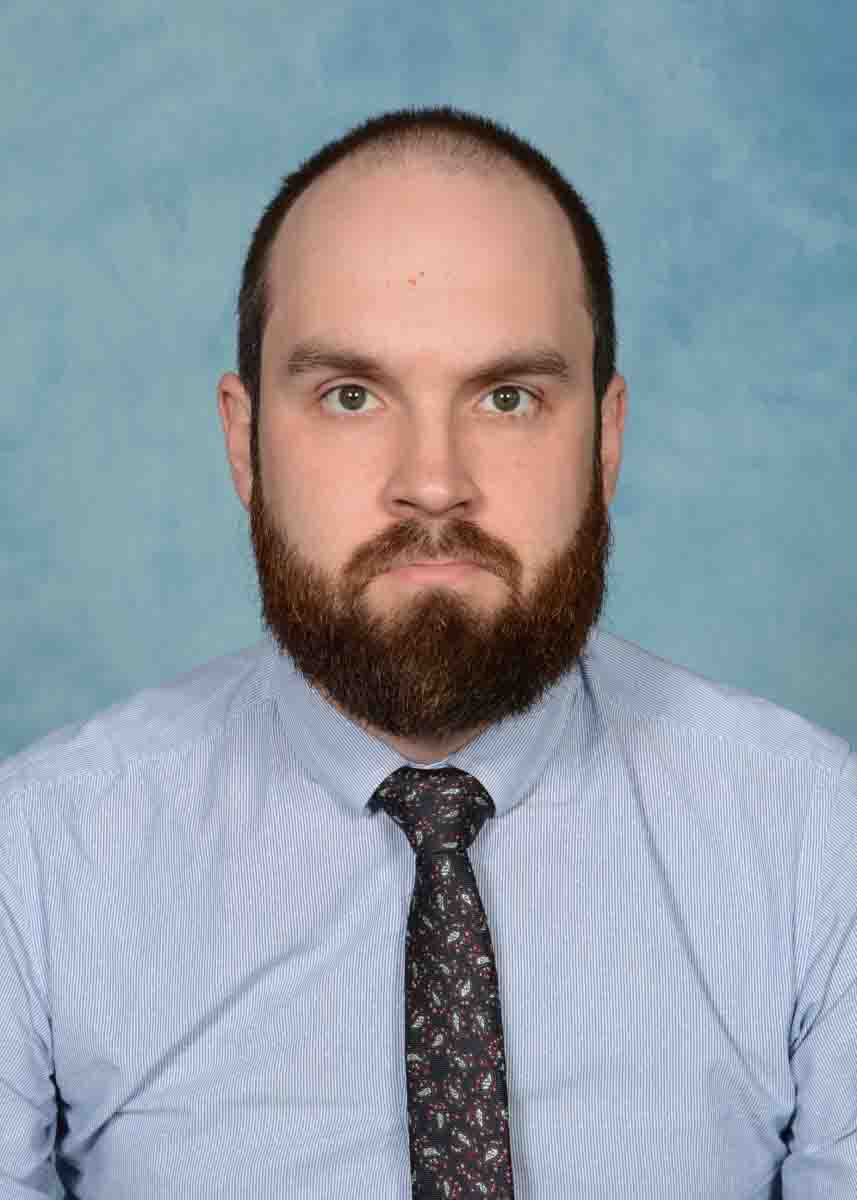 John Wilgress joined our community at the start of 2018. He has taught English across the year levels and became a member of the year 10 teaching team at the start of 2019. John and his family are moving to the country to continue his career, find a new home and grow their family. John will be remembered for his energy and commitment to our students and his humour that we all grew to love. We wish him every blessing as he moves to his new position at Our Lady of Mercy College, Australind.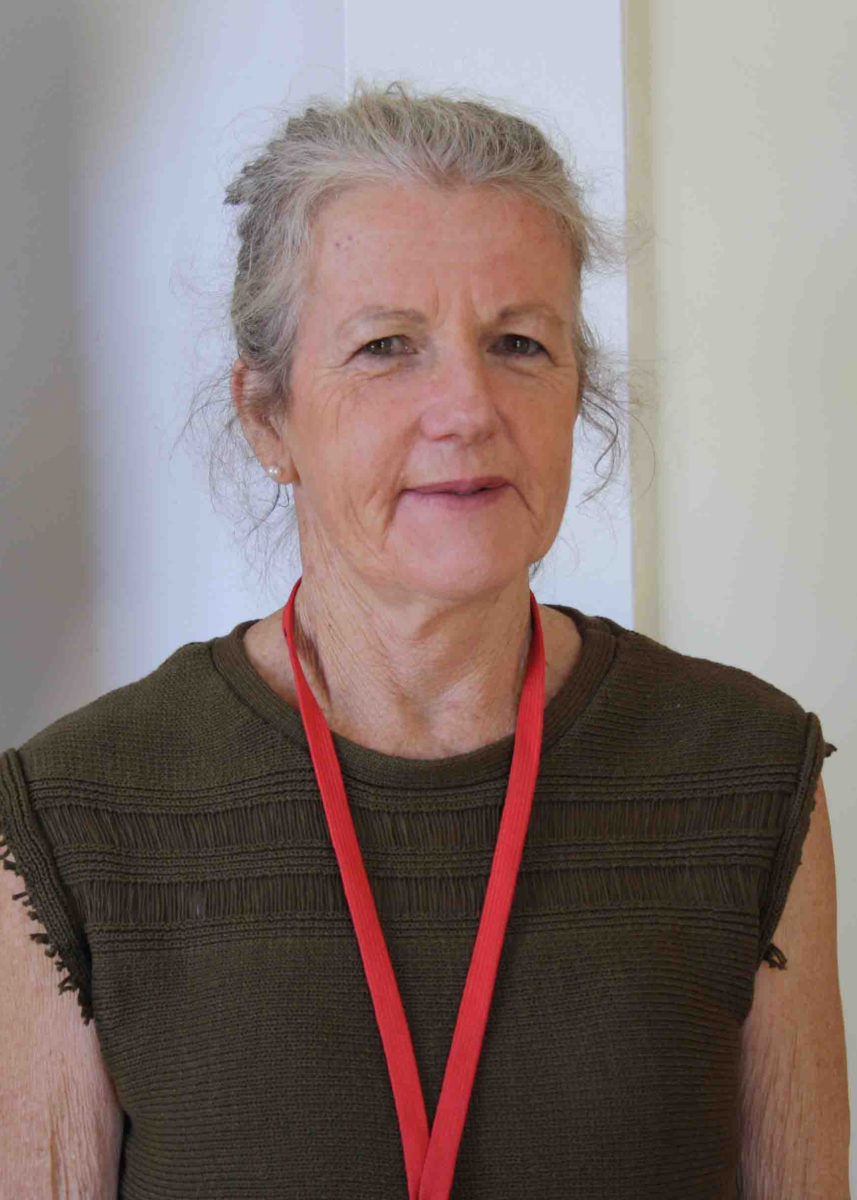 Di Markey came to us from St James, Brisbane, another EREA school. She has been teaching Religious Education and English to Year 11 & 12 as well as assisting in some of the teaching teams across the school. Di is heading back home to Queensland to be closer to her family. We will miss her dedication to excellence that she has tried to instil in our older students. We wish you every blessing in Hervey Bay at your new post.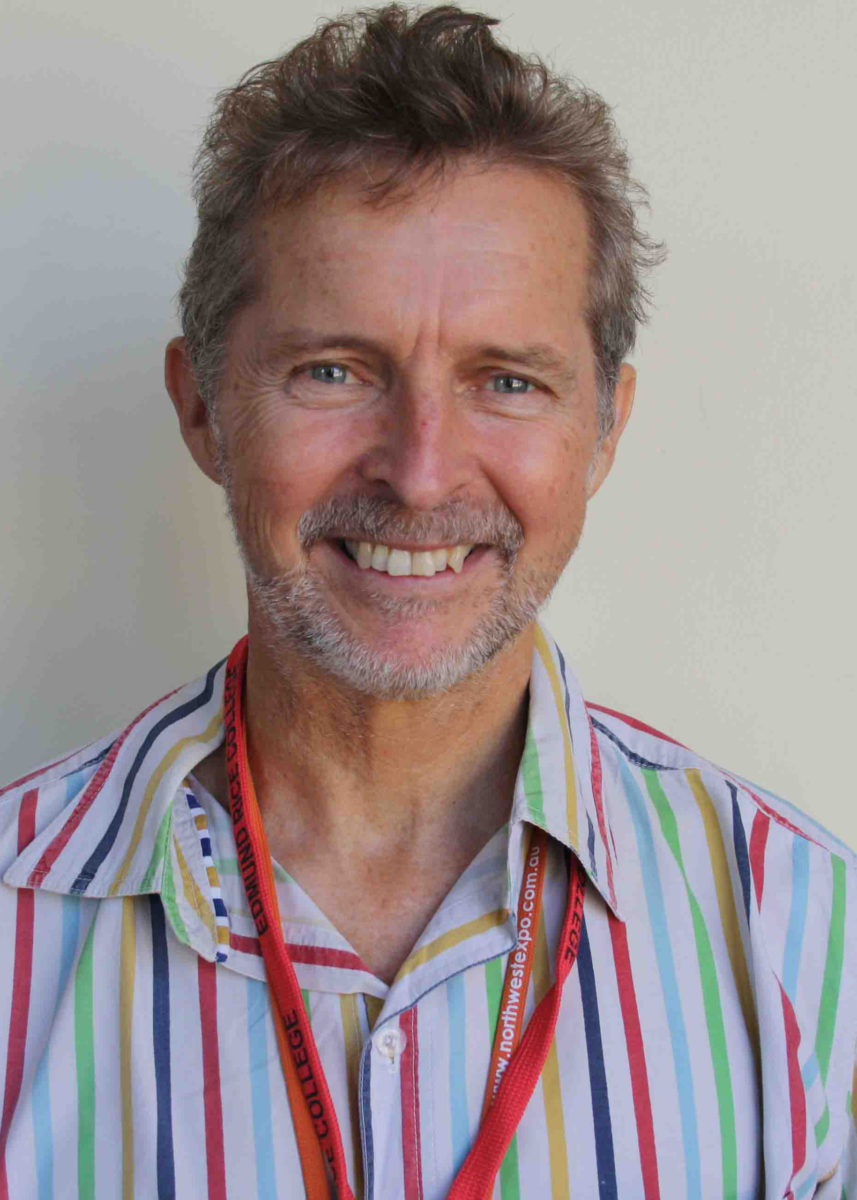 Paul Towler joined our community from Queensland at the start of the year. He has been working in our Year 8 teaching team throughout the year and has been a driving force in our new literacy programme this team. His commitment to his students and engaging them with their literacy has been exemplary. We wish Paul every blessing as he returns to family and another position in Queensland.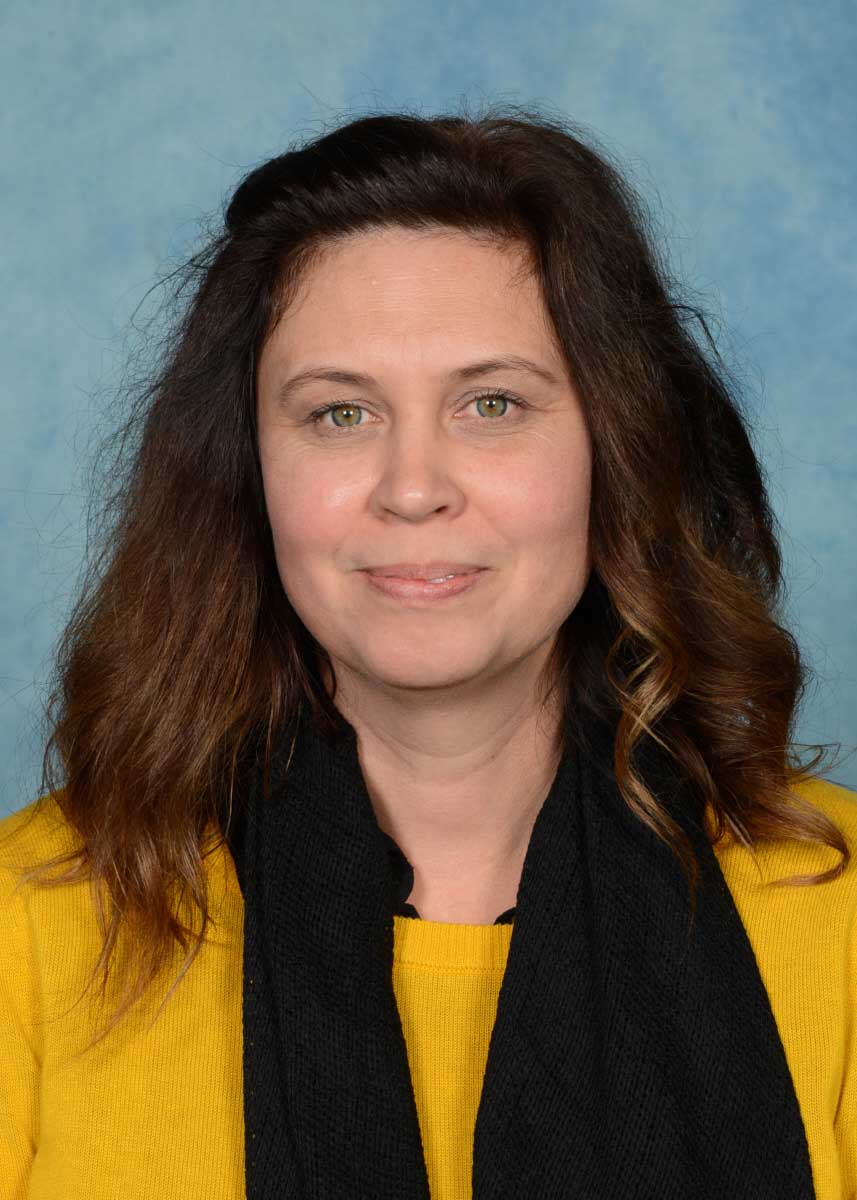 Tracey Crisp has taken leave without pay for 2020 and will be taking on a leadership role at Kearney College as Head of English. We will miss her, her compassion with our students and her excellence as a teacher, but we are looking forward to her return in 2021. We wish her every blessing during this exciting time.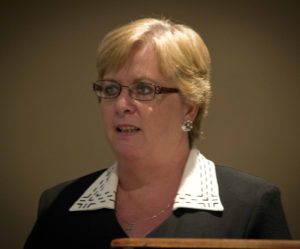 Goodbye to those families who will be leaving us at the end of the term: To the Babington, Brice,  Jane, Jones-Evans, Lach, Marshall, McCullough, Newberry, Patterson, Spry-Wiggan, Thompson and Tyler families, good luck in all that you do and we trust you will always treasure the time that you have spent in our community.
I would like to take this opportunity to acknowledge several sectors of our community:
To every single staff member at the College for all they do throughout the year. Without their dedication and commitment it would not be possible to offer many of the programs available at the College and the care which is provided on a daily basis. Thank you.
To all of our wonderful trainers from Central Regional and North Metropolitan TAFE, for all the work that they do with our students in the Trade Training Centre, your contribution is integral to the work of the College, your contribution is outstanding. Thank you.
To all of our parents thank you for your ongoing support of the work which we do here. Your partnership is vital.
To our wonderful students, have a fantastic holiday. I look forward to working with you next year as we work towards building a community which is the best!
I wish everyone a safe and happy holiday and may the blessing of this season of love be with each and every member of our community.
God Bless,
Marie Barton
Principal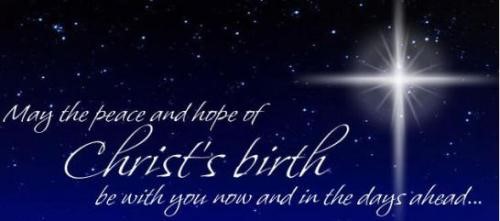 Christmas is a time to connect with our families and those we love. It is a time when we remember the Christmas story, the birth of Jesus and his message of love. For most of us Christmas is a joyous time. Please keep in your prayers at this time all those within our communities who are challenged at this time, alone and isolated.
Deputy Principal Prayer & Reflection for Christmas
Calming the Storm (Matthew 8:23-27)
And when Jesus got into the boat, his disciples followed him. A windstorm arose on the sea, so great that the boat was being swamped by the waves; but he was asleep. And they went and woke him up, saying, "Lord, save us! We are perishing!" And he said to them, "Why are you afraid, you of little faith?" Then he got up and rebuked the winds and the sea; and there was a dead calm. They were amazed, saying, "What sort of man is this, that even the winds and the sea obey him?"
As we head into the Christmas Season for many people it can bring great joy but it can bring a lot of tension and anxiety. At times, the dynamics of having all the family together or staff Christmas parties and functions over Christmas Season can be tricky. True love is God's love. During Christmas, it is a time to draw from the way Jesus lived and treated others. Jesus' love looks beyond abrasive, anti-social, negative behaviours to see and meet the real needs hidden there. Often these behaviours can come out during the Christmas period due to various reasons.
Meeting a need in the life of a 'sandpaper' person can be messy and usually demands a sacrifice of some kind on our part. It is easier to simply avoid difficult people than it is to love them the way they need to be loved — not in a way that makes our life easier. For example, when we see that 'sandpaper' person coming, we turn around and head in the opposite direction. When the caller ID shows the name of a 'sandpaper' person in our life, we do not answer or at a party, seeing someone on their own, we pretend not to notice. Hurried conversations or ignoring, replace a listening heart. We offer tolerance instead of acceptance.
John 13:34  Love one another.
As I have loved you, so also you must love one another.
Jesus would not be pleased. He is committed to our character — not our comfort. So as we approach the Christmas season, be mindful of the 'Sandpaper People' in your life and help make everyone's Christmas joyful and special.
Thank you all for your support, your kind words and messages. They have meant a lot to me. Enjoy this special time with your family and friends. Wishing you all a wonderful, safe and Holy Christmas.
Paula Bacchiella
Deputy Principal
2020 Orientation – Welcome to Edmund Rice College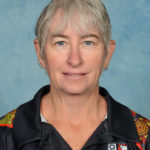 With the assistance of our school leaders, I had the pleasure of meeting some our Year 7's for 2020 and introducing them to Edmund Rice College life.  Three of the students began their experience by staying in boarding for the night, before coming to school.
The day started in Chapel followed by a meet and greet of key staff and tour of the college.  The students then joined the whole school for Piece (Recess).
Next we headed off to Farm with Miss Ros and then down to Equine with Miss Karen.  Lunchtime rolled around and we gathered as a whole school, including staff.
After lunch students went off to their Pastoral Care Groups (PCG) and met with their fellow students and learn about their respective House Group.  Under the guidance of Mr Scott, the Sport and Rec students lead us through a fun filled afternoon of activities.
Wishing you all a safe and happy holiday and look forward to seeing everyone in 2020.
Donna Rush-Harvey
Teaching Assistant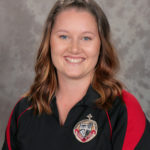 We have come to the end of another year and we celebrated by giving thanks to God, our creator, for all the blessings he has given us throughout 2019 and we also gave thanks to God for the life of Jesus and for our lives.
With the help of Father Sebastian and friends, we thanked God for all the wonderful things he has done for us:
For our individual talents and the opportunity to share them with others at our College.
For our parents, family and our friends who have supported us and loved us in spite of our failings and for our teachers
For all the school staff for their help and guidance throughout this year.
Thank you to everyone who helped make this end of year Thanksgiving Mass a success.
Courtney Clark
Identity Leader
It is coming to the end of the year and everyone is looking forward to Christmas holidays. However not everyone is fortunate in Western Australia, so for our term four fundraising focus our College will be donating to the Arch-Bishop's Christmas Appeal. To raise funds for our focus the students and staff participated in the Eddy Rice Colour Run!
Prior to participating in the Colour Run, the year 12 students organized a game of Water Polo between the three houses and then students were able to have some free time in the pool. Afterwards students wore a white shirt and walked around the property to locations where staff were located to throw coloured powder. It was a bright and vibrant day where there was plenty of laughter and smiles from both the staff and the students. In total our fundraising efforts saw the school raise over $170 to donate to the Arch-Bishops Christmas Appeal. Thank you to everyone involved and what an amazing donation by the students!
Courtney Clark
Identity Leader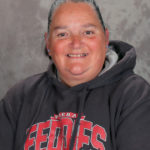 We were invited to a forum in Perth to listen to Women in Business.  We parked a long way from the building so got there a bit late, however, we only missed two of the ladies talking.  The main theme was that they looked around at what was a shortfall in the market and then created a business plan from there.
The ladies created:
A hair crimper from large waves
A TV broadcast on NITV
International motivational speaker, and
Advertising
Each lady explained how their business came about and what sacrifices they went through to achieve their goals.  Two of the ladies had new born children which made it a lot more challenging.
After morning tea we then had question time and the students and teachers were given the opportunity to ask them anything with regards to their business, family, education and values.  One of the girls asked about their family support external to their husbands and most basically did it all on their own.  One parent even went as far as to tell his daughter to stop wasting time and money and get a proper job.  Needless to say she proved him wrong.
We had lunch and after lunch they discussed ways women can empower themselves through their Superannuation.  We chose the financial side of things and how we could incorporate this into Maths.
We came up with what all women need to know about their super, how it works, what it is used for and the financial difference between men and women.  The lesson would include a super payment plan, a pay slip and how super is paid, rolling all your super into one, and discussing the best way to make money (Shares, term deposits, stocks etc.).
We could include the Game of Life and include Superannuation to the game.  We made posters to encourage types of financial gains and the importance of rolling your super into one account to save on fees, account costs and losing money.
We then presented what we would do if we had a group of girls at school so they gained a better understanding.
Miriam Ifould
Aboriginal Teaching Assistant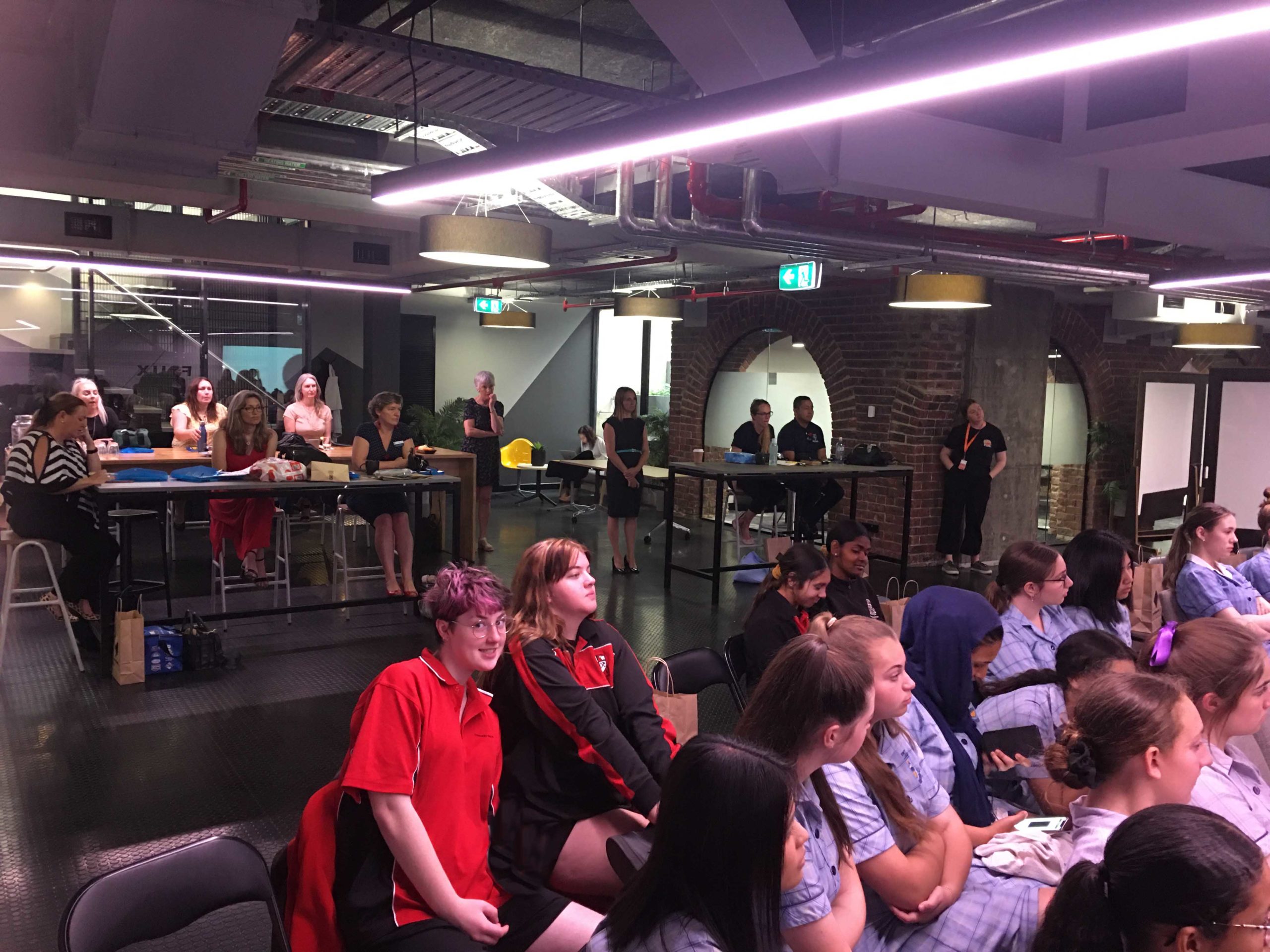 Year 8 Fremantle Literature Centre
Recently, the year 8 class visited the Fremantle Literature Centre. The purpose of the visit was to consolidate the learning and literacy skills students had developed in their English program in term four. Students participated in a Picture Book workshop and completed a range of activities using picture books. The purpose of the activities assisted in consolidating their understanding of how an illustrator uses picture, colour and illustrative techniques to develop perspective and enhance the written word. Students were engaged for the duration of the workshop and were well-mannered and thoughtful when engaging in discussion with the workshop facilitator, Jen.
Tracey Crisp
Pastoral Care Coordinator
Day 1:
We turned up expecting a large group to find out we were the only people in attendance.  We were introduced to the team from Yirra Yaakin, (Zac, Scott, Moana and Mike), played some ice breaker games before getting down to business.  We were put into three groups and had to find a word that rhymed with our group word.  Scott then set a tempo and we had to say the word on the beat as we went around the circle.  We got up to 40 beats which was very challenging and some of us kept saying the wrong word so had to start again, but eventually achieved the task.  We had lunch and we then watched some videos of other communities that Yirra Yaakin had work with which was amazing.
Day 2:
Today we talked about independence, generosity, mastery and belonging.  We were split up again and had to write down what we thought each word meant or what work came to mind.  We moved around the room eventually covering each word.  From all of this information we then had to come up with a definition of the four words.  We had lunch and after lunch we talked about culture and had to write down the positive and negative things about our culture.  From all of these sheets we then had to look at words that stood out to us.  Each person was given a journal and they wrote down words that came to mind for them.  There was no theme just many words, plus this was their homework.  The students also got to play the piano or guitar and the work crew taught the girls some notes. The girls also worked with Zac and Scott to lay down the beat for their rap song.  The girls played with a very sophisticated music technology and came up with a great beat.
Day 3:
Today we worked on the lyrics for our rap.  The girls wrote down the words they came up with and then put bits and pieces of their conversation into lines for the verse.  It took most of the day and with a lunch break and some more instrument practice came up with the goods.  The girls were really excited because tomorrow they were going to perform the Rap.  Scott also recorded the girls playing the piano and electric guitar to add to the Rap.
Day 4:
Well our final day arrived and the girls got around the board and went through the rap without the music first to get the rhythm and then they tried it with the beat.  After a number of practises each girl individually recorded themselves singing the rap.  They then recorded the group singing the verse.   From there Scott would take it back to the studio and mix the sound, voices and instruments to create our final product.
Can't wait to hear it.  Next year Scott and Zac are returning to then run a workshop to put together a video to go with the song.
Adventure World Excursion
On Thursday 5 December the Year 10, 11 and 12 students were treated to a day at Adventure World Theme Park in Bibra Lake for our annual end of year excursion. Accompanying the group were Miss Lizzy, Miss Salonee, Mr Talit, Mr Neil and myself.
On arrival students were briefed and then allowed roughly two and half hours to spend swimming, paddling, riding the roller coasters and tackling the awesome slides. Everyone had a great day with no incidents reported.
Before long, it was time to return to the College. Exhausted after a huge day in the sun most slept all the way back to Bindoon.
Jennine Thomasson
Teaching Staff
On Friday, December 5th, year 8 students visited Latitude in Joondalup. Students bounced, jumped, flipped, ran and leapt showing their skills on the trampolines. After expending some of their energy the students then tried their hand on the high ropes course with some approaching this challenge with fear and trepidation. However; after one run through of the course the students zipped around as if they were running around with their feet firmly on the ground instead of 180 metres above it! Two hours later, students sat down to burgers, chips and a well earned cool drink before heading back to the College.
Tracey Crisp
Pastoral Care Coordinator
Basketball – St Brigid's College
During term four students from all years had the opportunity to attend an exciting excursion to St Brigid's College to play sport and games with the Girls Academy students. Students with high attendance and fantastic attitude were nominated by their teachers to attend. On the first excursion students played multiple games of basketball in mixed teams and then shared pizza for dinner. After dinner students played board games with others from St Brigid's, Mazenod and Clontarf. For the second excursion the activity changed to multi-sport and students played soccer, handball, netball, and basketball. Edmund Rice was victorious over St Brigid's winning 18 points to 11. After sport the students shared a meal of tin meat and rice and watched funny videos. The excursions were a wonderful opportunity to reward students for continuously living out our College values in their daily life at school.
Lizzy Van Wees
Teaching Staff
Boarders  outing – Wildcats Game
On Sunday morning 1 December we left the college at 9:30am to travel to Perth for the interesting basketball game, Perth Wild Cats Vs Adelaide 36's. We spent most of the morning shopping in the city and buying food. At 12:45 we assembled at Yagan Square and walked to the RAC Arena, following the marching band. We then played games outside while watching the band play their instruments for a bit, and we got to shoot around and win small prizes. We all got our tickets and started to walk into the arena, then we all went to our seats. While they were introducing the players we went back to the ground floor and got free earphones and towels.
The game started and everyone was excited and amazed how good the players were, it was a very close game throughout the whole time they were playing, until the end when Adelaide started getting a lot of 2 pointers in because Wild Cats were fouling. We were all screaming and jumping out of our seats.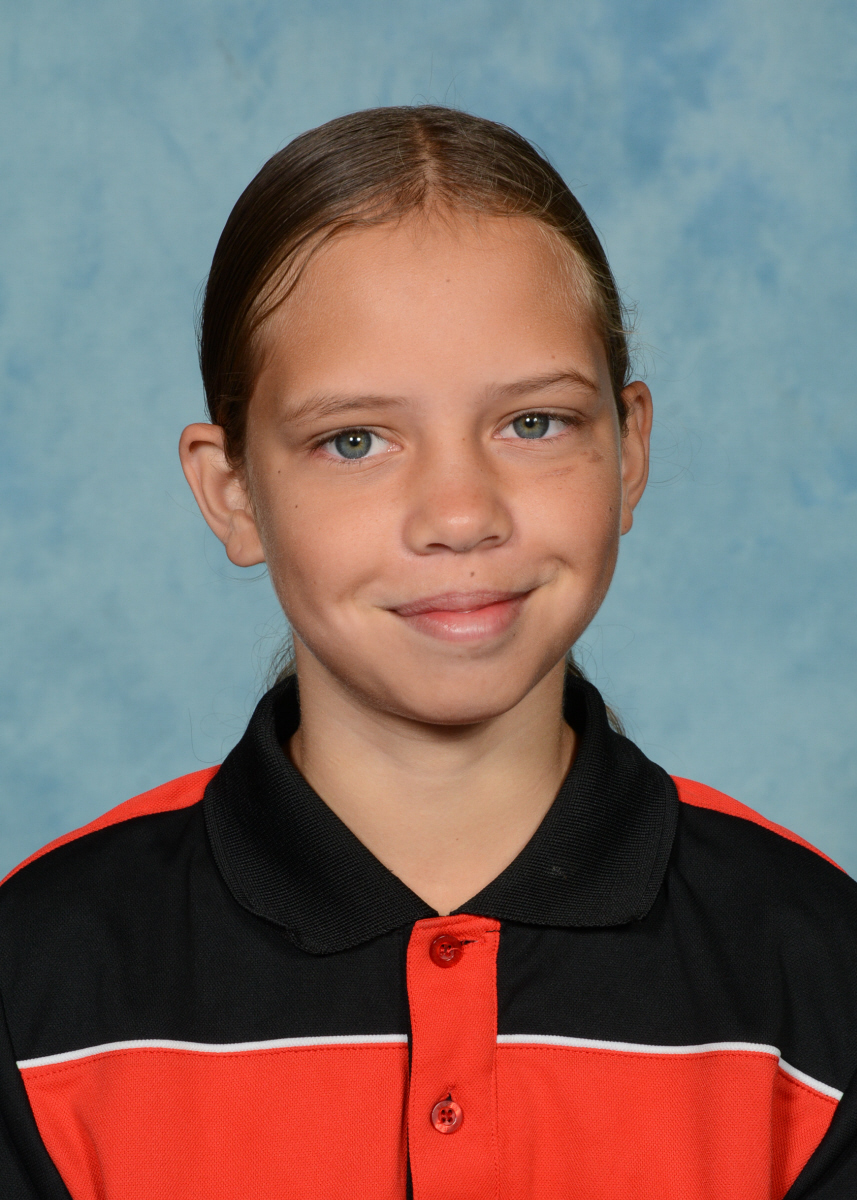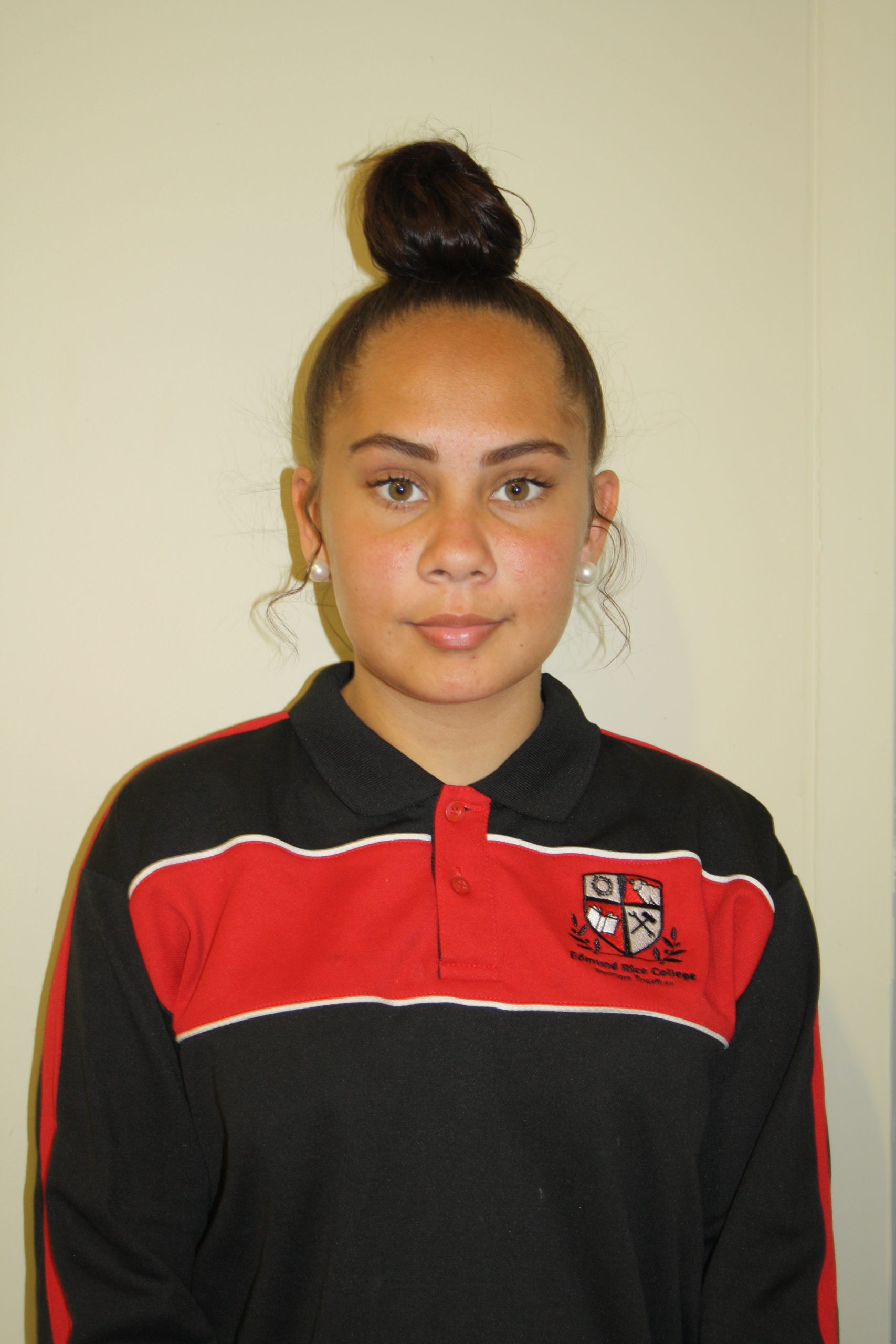 Mainly the boys were doing all the shouting! Every time Adelaide 36's would get the ball down their end, they would always play a song saying "DEFENCE DEFENCE DEFENCE!" and if they missed you would hear a baby whimpering. Then the most exciting part came where we all got to meet and get the players signatures and photos, it was an amazing experience. Once we all got back to the bus we travelled to Joondalup McDonalds and had dinner.  We would like the say a big big thank you to Miss Sam and Miss Candice for organising this wonderful day for us and to Mr Brett for driving us to the city! You're the best.
Doreen Black and Santarna Shiosaki