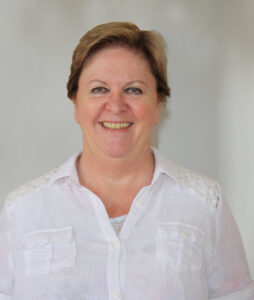 Dear Parents, Guardians, Friends and Students
It has come to that time of the year when it is necessary to say farewell to some of our staff and families who will not be with us in 2021. 
Paula Bacchiella will be on a secondment 

 to the position of Leader of Teaching and Learning and member of the Leadership Team in the Xavier Flexible Schools Network for 

the first six months of

 2021.

 Paula will then take Professional Renewal Leave (PRL) in 

the

 next 

term

. She will return to Edmund Rice College Bindoon 

for

 Term 

One 

of our 2022 Academic Year

 as 

our

 Acting Principal while 

I am

 on PRL.

 
G

oodbye to those families who will be leaving u

s a

t the end of the term: 

To the 

John

son, Lawrence, Lincoln

,

 and Nurse

 

families, good luck in all that you do and we trust you will

 always treasure the time that you have spent in our community.

 
I would like to take this opportunity to acknowledge several sectors of our community: 
To every single 

s

taff

 member at the College for all they do throughout the year. Without their dedication and commitment it would not be possible to offer many of the programs available at the College and the care which is provided on a daily basis. Thank you.

 

To all of our wonderful 

trainers

 from Central Regional TAFE

, for all the work that they do with our students in the Trade Training Centre, your contribution is integral to the work of the College, your contribution is outstanding. Thank you.

 

To all of 

o

ur 

p

arents

 thank you for your ongoing support of the work which we do here. Your partnership is vital.

 

To 

o

ur wonderful students

, have a fantastic holiday. I look forward to working with you next year as we work towards building a community which is the best!

 
I wish everyone a safe and happy holiday and may the blessing of this season of love be with each and every member of our community. 
God Bless, 
Marie Barton
Principal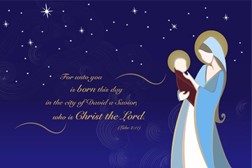 Christmas is a time to connect with our families and those we love.  It is a time when we remember the Christmas story, the birth of Jesus and his message of love.  For most of us, Christmas is a joyous time.  Please keep in your prayers at this time, all those within our communities who are challenged at this time, alone and isolated.

Building Relationship and Connections
Recently Miss Sam, Mr Brett and I were invited to engage in a community visit in Kununurra. The deep red dirt contrasted against the clear blue sky captured my attention straight away. The magnificent Boab trees stood strong and proud in the space landscape. The ancient rocks tell a story of how the earth was formed millions of years ago, as do the people who have lived on this earth for over 60 000 years. One is drawn into the Aboriginal and Torres Strait Islander People's history and culture and the more you connect with the land and people the more you want to learn. This wonderful experience awakened deep within my soul a curiosity to learn and discover more about their rich history and culture.
We had a wonderful trip catching up with old students and meeting new students and their families. We hosted a BBQ dinner on the Friday night as the lightening broke in the sky in the distance. The humidity was so high you could feel the electricity crackling through the dark clouds. On Monday morning we provided breakfast at the Waringarri Corporation. Some lovely men appeared from nowhere and took over our job on the BBQ and cooked us up a storm as families dropped in to say hello and enjoyed a feed.
We particularly enjoyed listening to the Elders as they spoke about their culture and their dreams for their students. Their connection to land and history is very strong and I felt very privileged to be able to share this time with them on their 'Block'. I will hold those precious memories in my heart for a long time to come. Along the way we met many lovely locals who loved sharing stories about their life and meaning of their Totems and how they use these to guide them in their life journey. We also learnt about different bush medicines and foods and watched local artists paint – their hands being guided by a deep spirit that came from within.  Everyone was so welcoming, caring and happy to see us. I have been invited to come and stay on some of the blocks so they can take me Barra fishing when I return. I cannot wait.
Connecting with people through sharing stories is very powerful and it allowed us to understand what their dreams are for their children so we can work together to achieve this. I am very thankful for having been invited to have this experience. We had many laughs – like trying to pick up the BBQ trailer without a tow bar on our rental and Mr Brett and myself making a fools of ourselves calling out to some stranger whom we thought was one of our relief teachers! Luckily Miss Sam was sensible.  My thanks and appreciation go out to Miss Sam and Mr Brett who were so wonderful to travel with. Miss Sam did all the organisation and ensured we were where we had to be at the right times. I labelled Mr Brett 'King of Kununurra' as he knew everybody in the town and it was through his connections that we were able to engage and meet so many different people.
I would like to wish you all a safe and wonderful Christmas!
Take care.
Paula Bacchiella
Deputy Principal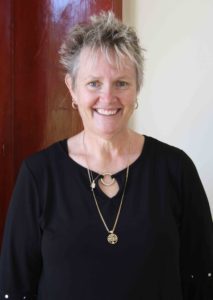 In week 5, Miss Sam and myself were given the opportunity to travel to Broome, Lombadina, Beagle Bay, Derby and Djarindjin. These communities welcomed us with open arms, and we were able to connect with past students and their families. We also had the opportunity to talk to prospective students about the opportunities that are available when they attend Edmund Rice College. A highlight of the trip was the final part of the road from Broome to Beagle Bay, which was finally completed and we were one of the first vehicles to travel down this road. Thank you to all those who met with us and shared their stories we look forward to connecting with you again.
Anne Brown
Teaching Staff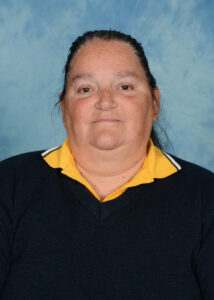 On Friday 13th November the school celebrated NAIDOC Day after much doubt. Due to COVID-19 our usual day of celebration (July) was cancelled, but luckily we did an awesome job and were able to reorganise it. We began our day with a smoking ceremony with Uncle Jim being our special guest. We also introduced our Reconciliation Action Plan (RAP) and included this in our smoking ceremony. The students finished the ceremony by adding their leaves to the smoke to add to the cleansing time.
We then moved into the Chapel for a Liturgy and Uncle Jimmy gave us a talk out his life as an Aboriginal person growing up. From there we had morning tea and that's when the fun began. Due to rain we moved the activities indoor and once that was sorted and the students were put into groups we began.
The students were given 20 minutes for each activity and while some of the students completed these activities, another smaller group was in the kitchen cooking up a storm.
Under the direction of Brett Nelson and his sister Blondie, they had roast beef, roast pork and kangaroo being cooked. We also had kangaroo tails, back straps and stew also being cooked. The students worked on the salads and damper and it all came together for a shared lunch.
The last part of the day was a relaxing time watching the movie "Satellite Boy". They also got to finish off some of their art and had an ice pole to complete a great day. Next year hopefully the day will be back in July.
Miriam Ifould
Aboriginal Teaching Assistant
Year 8 study "A Fortunate Life"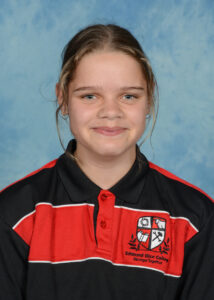 This term the Year 8 class have been studying the text "A Fortunate Life" by Albert Facey.  This is an autobiographical account of Albert's life story.  The Year 8 class experienced the highs and lows of Albert's life while reading the novel and at the end of reading each chapter the class had to write a paragraph summary of the chapter. Once we finished reading the novel, we all watched the mini-series, and we were then fortunate enough to go and see the stage adaptation of the novel.  Students were given the opportunity to not only speak with the Director, but also Albert Facey's granddaughter, Christine. During this encounter we were allowed to see the original copy of the book, which was all handwritten by Albert and his wife, Evelyn, into exercise books, and some of Albert's memorabilia, including his war medals.  My favourite part of the stage production of "A Fortunate Life" was the actors and their skills in verbal and non-verbal communication.
Delena Hall
Year 8
This term we have been busy at the Edmund Equine Centre. The VET students have been busy working with the young horses, working on their riding skills, helping the farrier while he is working on the horses' feet, helping with the Year 8 students learning to ride, general feeding and caring for the horses.
The Tuesday VET Equine and Ag students went on an excursion to the Oversby Farm in Bindoon, where the students where introduced to Rodeo events by Amanda Oversby. The students were lucky enough to learn how to swing a rope, practice roping on the dummies and then they had the opportunity to learn how to rope the calves that Amanda has in her care to practice with. It was a great, fun morning where the students had to work on their hand-eye coordination.
All of the VET Equine students had two excursions to Valley Equine Veterinary Centre on the 17th and 26th of November to learn and experience Horse Breeding. During these excursions, the students were involved in watching and assisting with the Breeding program with the resident Reproduction Vet Dr Paula Bell-Cross. On the first visit the students were able to watch the stallion "Chip" (Heez Zippin Hot) be collected for artificial insemination for a visiting mare that had been booked into being bred. The students were able to look through the microscope after collection and watch Dr Paula do the extending before the insemination. When everything was ready, the students then watched Dr Paula prepare the mare for artificial insemination and watch the insemination of the mare.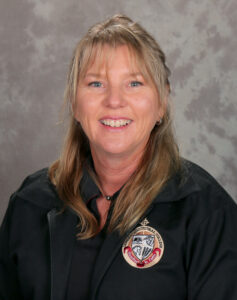 It is a busy time of the year at the clinic during breeding season. The students were able to watch other mares being scanned and they were able to see where the mares were in their reproductive cycle and see what a follicle looks like and the different sizes of a follicle at the different stages before ovulation on the large screen of the scanner.
Our second visit to the vet clinic was an exciting one where the students were able to watch the preparation and the process of flushing an embryo from a mare to be inseminated into a recipient mare to carry the foal to term. This practice is done when you want to keep competing with a mare or the mare is valuable or injured. The students also got to assist with one of the mares that was having a 26 day pregnancy scan and they got to see the heartbeat. They watched another mare being checked and flushed who had been artificially inseminated the day before.
The students also assisted with taking horses back out into the paddocks and bringing in a young horse who had skin irritations, they learnt about what could be wrong, and what could be causing it. They saw the horse being treated and learnt about the continued treatment of the young horse. Dr Deryck Tan explained all of this to the students.
Early that morning around 5.30am the Clinic had a foal born and was delivered by Dr Paula. The students were able to visit with the mare and foal and learn what all the hard work is about – just over eleven months prior and the joy it can bring when it all works out well.
The Year 8 students spent the term learning all about caring for the horses, feeding, grooming, saddling and unsaddling. They learnt all of the names of all of the grooming equipment and riding tack and what it is used for. The students who were keen all had rides on the horses; they helped lead each other around when required. Some accelerated in their riding skills quicker than others. The students all had a great time and bonded with the horses during the term and it was great to see so many students interested in the horses. The students who did not want to ride the horses helped with the hay, checking waters and general cleaning up around equine. The Year 8 students and I were supported by Mr Greg and Ms Donna during the term and it was greatly appreciated.
Looking forward to 2021 and seeing how all the students keep improving their knowledge and skills.
Karen Nicoletto
Equine Trainer
Above:  It has been a busy time for staff and students in Equine.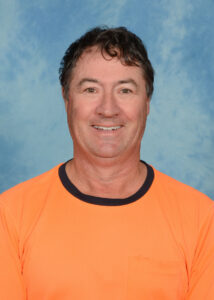 Shearing time came around in November with 900 sheep to shear, including merino ewes, merino lambs, xb lambs and texel ewes, lambs and rams.
There were around 12 students who helped out at shearing with wool handling, penning up of sheep, wool pressing and moving of sheep back and forward to the shearing shed and then back again to their paddocks.  The students performed their tasks really well and worked hard for the 4 days.
Special thanks to staff Ros Maindok, Steve Glover and Br George Thornton and the shearers Wayne, Dean and Shane for their efforts and also helping the students.
Mike Whitely
Sheep Coordinator