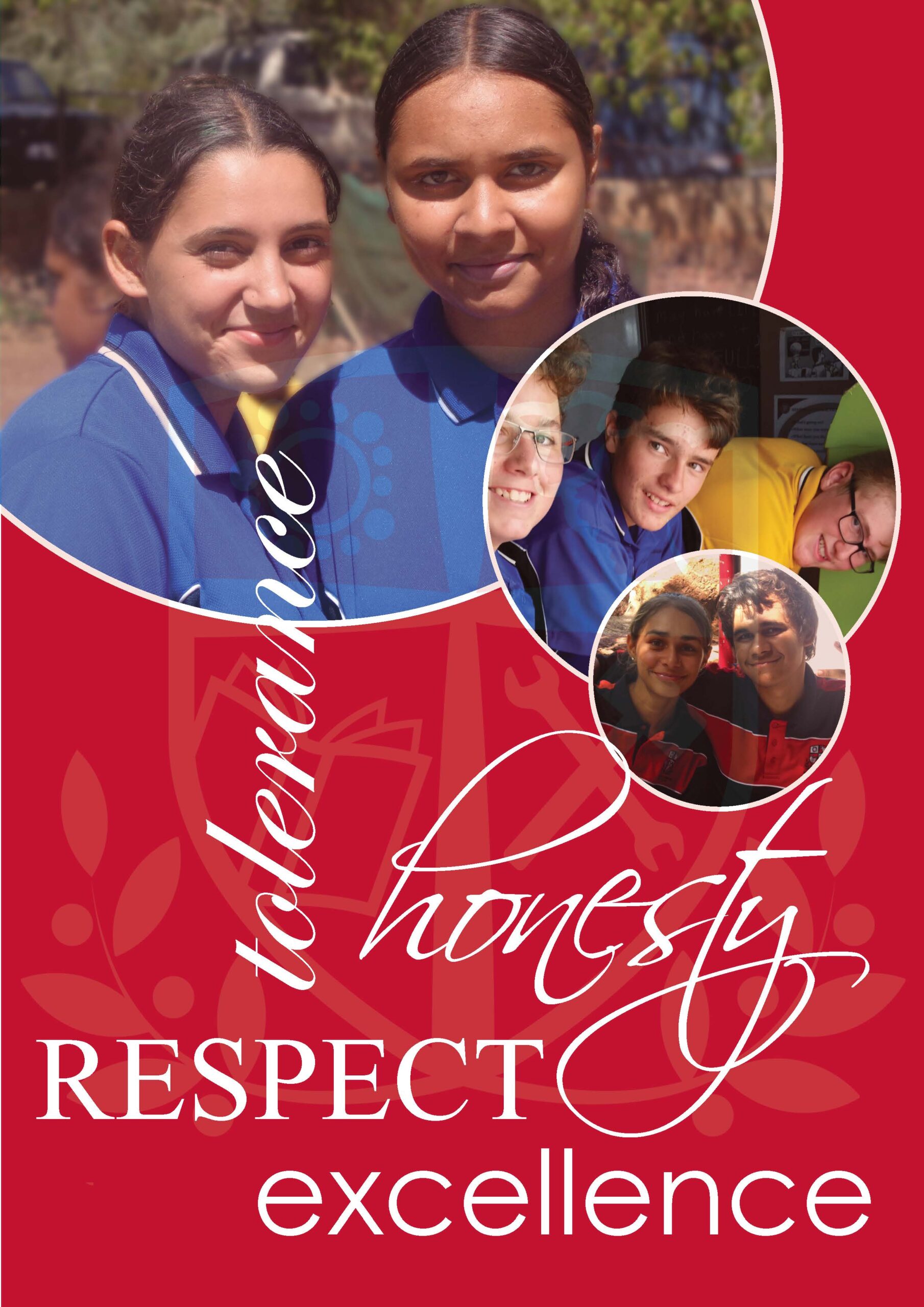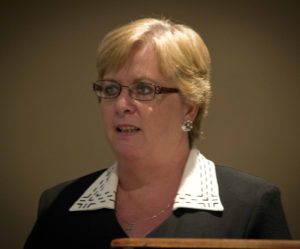 Dear Parents Guardians, Friends and Students
Welcome back for another year with our College community. We have been blessed to have a number of new students and staff join our community and we all look forward to getting to know them better as the year progresses. 
Each of the new staff will be featured in this edition of the Chronicle. 
The start of the year is always a challenging time. For those students who were here for Term One, they are settling back into the classes and for new class members, learning about the new teaching teams. The teaching teams have spent time working with their classes, establishing their expectations and goals for their class as well as individual goals for each young person in our care. 
I spoke to the new students at induction about our values of respect, honesty, excellence and tolerance. As the year progresses they will be reminded of these and acknowledged when they are showing them in all areas of the College.  
We will work with you, the parents and guardians, to make sure that we provide the best education and care that we possibly can. This partnership is critical to achieving success for each of our students. We truly believe in our motto: Stronger Together. You will be contacted if your son/daughter is struggling in any area of the school and boarding. I know we will have your support at all times.  
If you have any concerns, please do contact us. It is so important that we know about any issues as soon as possible. I assure you that we take your concerns seriously and they will be followed up as soon as we are aware. We will work with you to resolve any problems. 
We have extra support during the school day for our young people who may be struggling. Many of you know Thomas McGrath who has been working with us here for a while, he is joined by Mark Atkins (Youth Worker).  
We are very blessed to be working in partnership with the Clontarf Academy starting this year. Paul Pitchers, Academy Director will soon be joined by another gentleman who will be working closely with our young men. The Academy works with Aboriginal and Torres Strait Islanders to support them in their learning and assist with improving discipline, life skills, self-esteem and employment opportunities. At the start of next term we will be joined by the Shooting Stars whose focus is to empower young women.
If you want to know more about the Clontarf Foundation or Shooting Stars please check out their websites. I've included their links below. 
God Bless
Marie Barton
Principal
Prayer
Almighty God,
We come to you today and give thanks for all our Teachers & Staff.
Thank you for the way in which they give of themselves each day in the classroom and in the school, serving and instructing the next generation of this land.
We thank you for all of them.
Father, please fill our hearts with courage now by your mighty Spirit.
Fill them with your strength, so they may rise to every challenge and not grow weary.
Fill them with your wisdom, so that they may be able to make good judgement when guiding and helping others.
Fill them with your peace, so that when stress and anxiety come it will not overwhelm them.
Fill them with your joy, so that the passion they have for their subject may become an infectious passion that spreads.
We ask all this in the wonderful name of Jesus.
Amen
Introducing our new staff for 2023
Cameron Eglington
Assistant Principal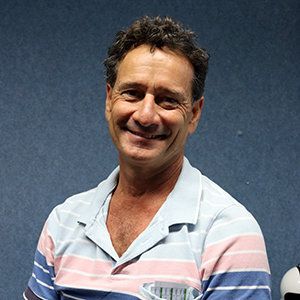 Mr Cameron has worked in schools from primary to secondary across NSW, SA, NT and WA. With 21 years working in Catholic Education, he has also spent 9 years across Islamic, Jewish and Steiner schools. The last few years have seen him working in the Pilbara, Gascoyne, Kimberley and Goldfields developing training programmes for local teenagers in lifesaving, pool lifeguarding and resuscitation.
Paul Pitchers
Clontarf Foundation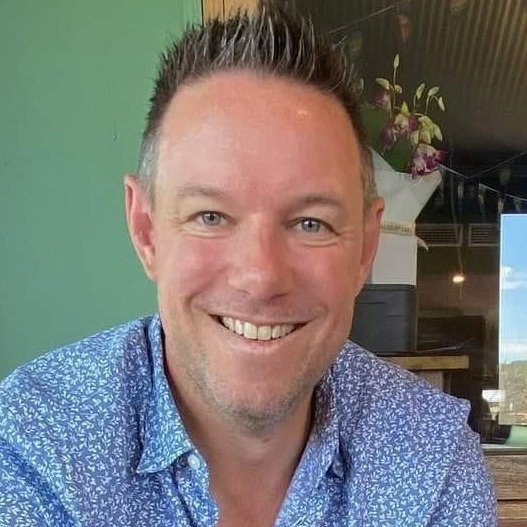 I am really excited to be the Director for the new Clontarf Academy that is commencing at Edmund Rice College in 2023.  I have worked for Clontarf for over 2 years now, and was previously the Academy Director for the Clontarf Academy in Newman.  I have lived in Newman for the past 6 years and am slowly adjusting to life a bit closer to the big city.
When I am not at school I love playing and watching sport and keeping active, getting involved in the local community, and really enjoy taking our dog Bella for walks.  She is a 'Pilbara Special' rescue dog that we were able to adopt, and she is the most spoiled member of our family!
I am really looking forward to establishing the Clontarf Academy, working with the boys in the Clontarf program, and being a part of the wonderful community here at Edmund Rice College.
Pat Guretti
Teaching Team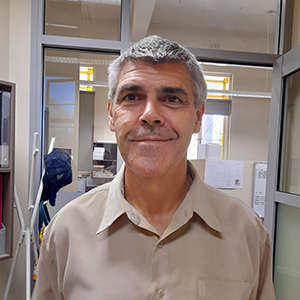 Hi my name is Pat Guretti and I have taught Science for 18 years.  I have taught at several schools, including Kalgoorlie, Cannington and Kiara ( Lockridge).  I love soccer and I still play regularly.  I love sport and will watch anything with a ball.  Some of the teams I follow include: Chelsea (E.P.L.), Boomers, Perth Demons (WAFL), Perth Glory, Perth Scorchers, Matildas, Opals, Socceroos, West Coast Eagles, Western Warriors and Wildcats.  I love listening to hard rock or heavy metal and my favourite band is AC/DC.  I also have a daughter in Year 4.
Craig Whitehead
Teaching Team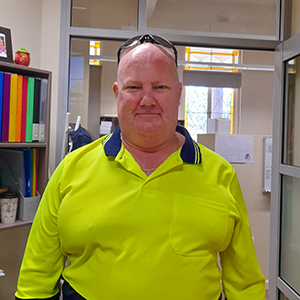 Hi my name is Craig Whitehead and I am an Teaching Assistant at Edmund Rice College.  I also worked at Balga Senior High School doing the same.  I like to spend my weekends with my family and driving.  I drive all vehicles, from motorbikes to trucks and buses.  I also like sport, mainly basketball and football.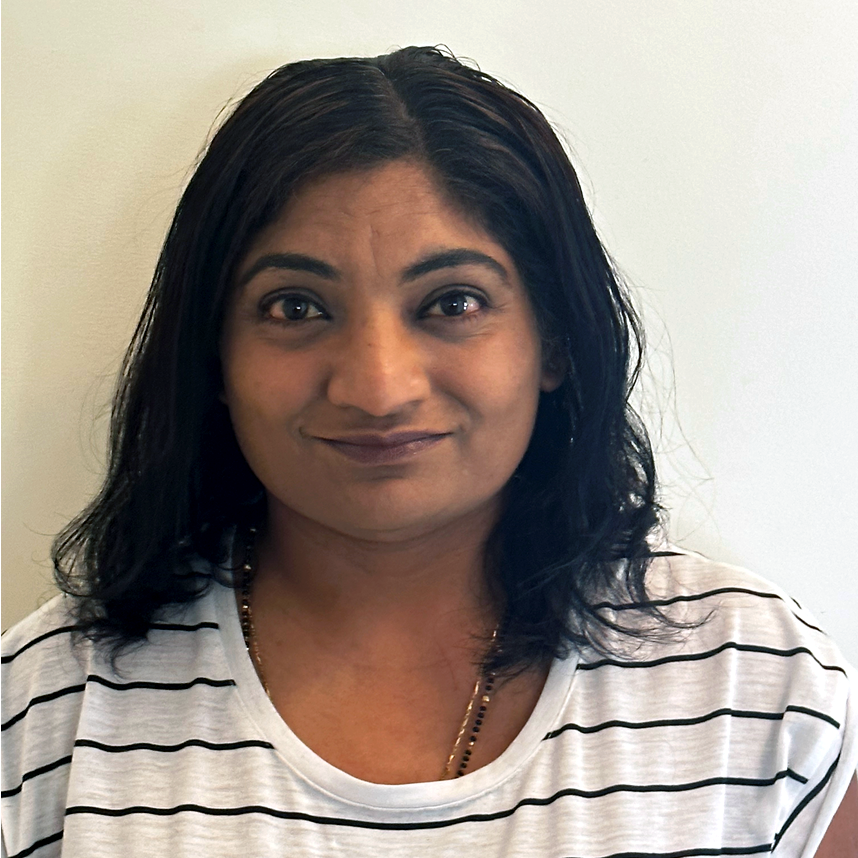 My name is Ms. Neha Singh, and I am the pastoral services coordinator for Mt Sion. Before becoming a teacher, I was an interior Architect in Singapore straight after my BA (Hons) from Huddersfield University in the UK. I moved to Brisbane and finally to Perth, where I transitioned from the design field to teaching.  I have been teaching for more than ten years in both private and government schools, teaching numerous subjects with a key focus on Design Technology and Mathematics.
My passion and drive are to deliver rich and authentic learning experiences in the most equitable and engaging way for students to succeed academically and for their well-being. I advocate and believe that learning is a lifelong journey for anyone. I love travelling, experiencing, and learning about new cultures. Being new to Edmund Rice College this year, I am eager to get to know the community, build relationships and immerse myself in this unique school culture.
Angelee Morrow
Teaching Team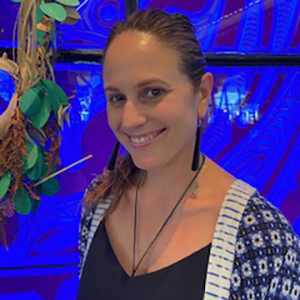 Tēnā kotou katoa
Ko Aotearoa ahau
Ko Taranaki tōku maunga
Ko Te Atiawa rātou, ko Ngāti Mutunga Ngāpuhi ōku iwi
Ko Neil tōku tāne
Ko Thomas rāua ko Emerson āku tama
Ko Angelee taku ingoa.
Hello everyone and thank you for the warm welcome as my family and I have joined Edmund Rice College. We have moved over from New Zealand and look forward to the new and wonderful adventures while finding our feet here in Western Australia. We have two gorgeous adventurous little boys who are excited with this new journey.
I am a primary trained teacher, specialising as a Resource Teacher of Learning and Behaviour and have been an educator for over 20 years. My husband and I have taught abroad in the Middle East and in Brunei.
I am a proud of my mixed heritage as a NZ Māori and European. I have a passion to see our young people grow and develop into amazing young adults and succeed in life. My introduction is in Māori and it mentions where I am from, my mountain, my iwi (tribal areas), husband and sons.
I look forward to what this new chapter in life brings our family here at ERC.
Kristie Ellis
Teaching Team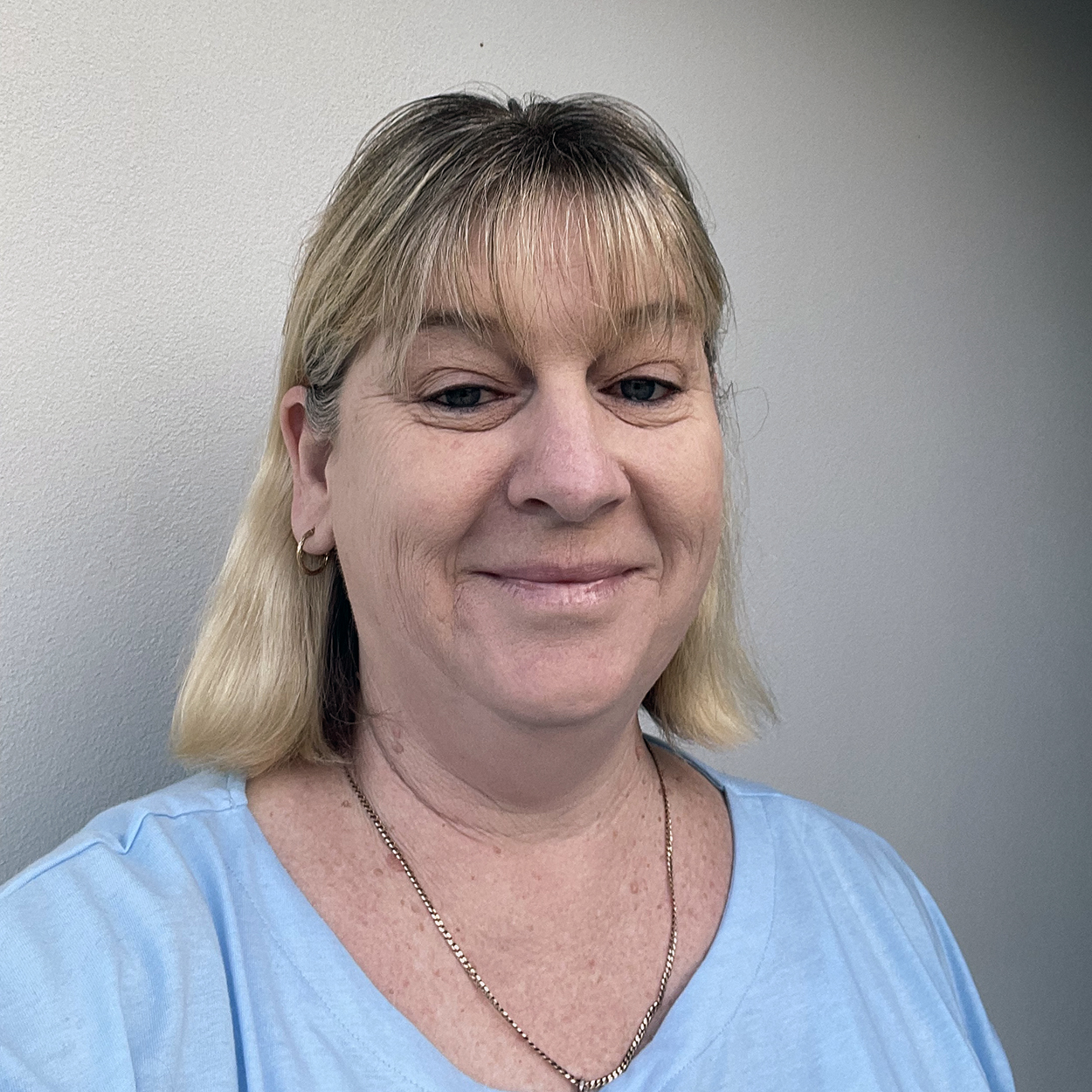 Hello my name is Kristie and I have recently commenced working as a teacher at Edmund Rice College.
For close to 20 years, I have worked with children, young people and their families, in various positions including child protection, residential care, and education.
My previous position in education was as team leader in student services at Balga High School. During my time at Balga, I taught year 7 and 9 English, Mathematics, HaSS and Science. In addition, I co-taught the Aboriginal Business Program and STEM. My main goal as a teacher is to create a safe and welcoming environment where each student has the opportunity to achieve the educational goals they and their family have.
Immediately prior to commencing at the College I worked for the Department of Communities State-wide Referral and Response Service Supporting families from various West Australian regions including the Pilbara and Kimberley. Some of my work within the Department of Communities allowed me to travel to the Goldfields and Kununura to assist with emergency responses such as the Warmun floods some years ago.
Having university qualifications in social sciences and teaching has provided me with the opportunity to work in two child related careers. Having majored in Indigenous Services I have been able to focus my career on my interests of working with Aboriginal children and their Communities.
On a personal note, I was born and raised in Perth WA where my family and I continue to reside. I have 2 adult children and a 5-year-old grandson. I enjoy watching sports, particularly AFL and cricket, I like sports cars, and I love spending time with my family on weekends.
I look forward to meeting you all in person or via telephone
Neil Morrow
Teaching Team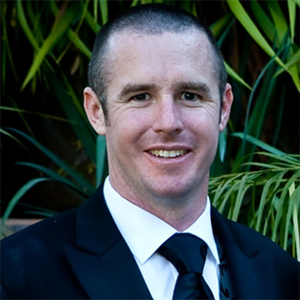 Greetings. My name is Neil Morrow, and I am a teacher from Auckland, New Zealand. I have a beautiful wife, Angelee, a teacher at Edmund Rice College and two unique and energetic boys. I have taught in various teaching and mentoring positions in public, private and international educational institutions in New Zealand and Asia (Middle East and Brunei). This job is my first position in an Australian School. My passion is learning and teaching mathematics and, time permitting,  playing cricket. I will be teaching upper school mathematics and HASS to the Year 10 students.
People showing resilience and persistence to learn new concepts or skills underpins success in any area of life. This is captured In the words of Einstein (n.d.), 'It's not that I'm so smart, it's just that I stay with problems longer'.
Gillian Usher
Teaching Team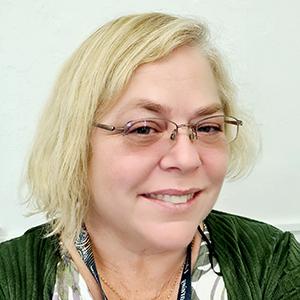 Hi, I'm Ms Gillian. I am excited to have joined the Edmund Rice College community last year, teaching Year 9. I returned from six years teaching in England just over twelve months ago and I am enjoying our shared learning journey. I love to read – Literacy is my passion! I also love to travel. I've lived in six countries and visited quite a few more. I'm looking forward to more domestic travel now, with a trip to Darwin booked for later this year.
Kylah Williams
Cleaning Team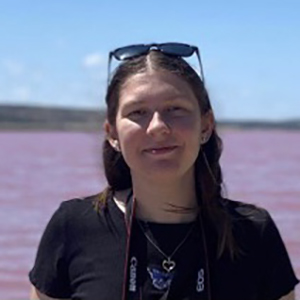 Hi I'm Kylah, I live in Bullsbrook which has been my home town since I was born. I graduated from Bullsbrook College 2 years ago and have a Certificate III in the Music Industry. My favourite hobby is photography because I love capturing every moment I can in my life and love reliving those memories when I get to flick through my pictures
Valerie Fleay
Maintenance Team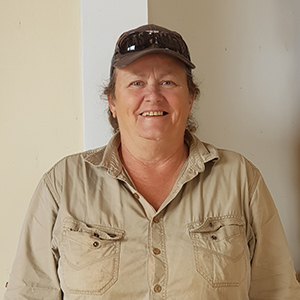 I have lived in Bindoon for 17 years and worked in the Education Dept for over 10 years doing gardening and also EA work.
Family is the most important thing to me, I have 4 daughters and 9 grandchildren. I love animals and gardening and working around the children makes me feel young. I am having a great time at my new job and have met some really nice people.
Chondelle Turner
Catering Team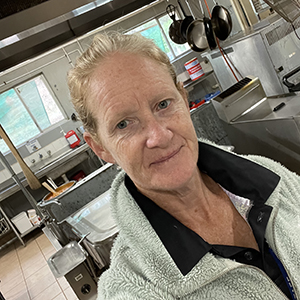 I resigned from mining to take up a position at the College as a Kitchen Assistant catering for breakfast, morning tea and lunch for the last term of 2022.  This year I have stepped up to take on the role of Kitchen Operations Manager.  My small team and I are committed to providing a variety of fresh healthy meals for our young adults.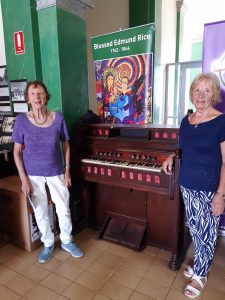 Edmund Rice College was very privileged to host a tour for one of our very first families who lived on site during construction of the school.
Vilma Spence and Mina Del Vecchio moved to Bindoon with their father Pio Sinicco, mother Julia, brother Frank and Uncle Vittorio from Italy to do the masonry and tilework along with beautiful marble painting of the main building in 1948. Their handiwork is still on display in the museum and Joseph House and the Boystown Shield when you cross through the administrative office.
Vilma recalled coming to Edmund Rice College Bindoon at age 15 and Mina was 10.  Vilma didn't go to school for very long as she was at an age where she could find work.  Mina went to school at the convent in New Norcia when she was 10 and then went to the Dominican convent in Dongara until 1956.
Dad, Pio, bought a property in Wilson when he first arrived in Australia.  Every weekend he would go down and build a bit of the house until the whole family moved down after his work at the school was done.
Both Vilma and Mina worked in the city until they moved to Wilson. Vilma married her husband Terry and Vilma and Frank ended up returning to Italy as adults.
Living at Edmund Rice College and boarding in New Norcia meant that Vilma and Mina had to catch the bus on Great Northern Highway.  The Geraldton bus dropped Mina off every weekend, always late in the evening and she would have to walk down through the paddock to get home.  Home was Catherine House, which is now the boarding house for the Year 9-12 boys.
Back then, no one locked their doors at night. Mina recalled walking into the house very late, after making her way from the bus, and went straight to bed.  In the morning she walked into the kitchen to see her mum, Julia, making breakfast and promptly 'scared the life out of her' as mum didn't realise she had come home.
While at home, the job of the children was to bring the materials up the hill to be used to build the statue on the hill. It was hard work for the children because there was nothing else to do.  They used to work 5 ½ days a week, Chapel on Saturday night and rest on Sunday.  The cement was donated from Portlands Cement in SwanView.  It was the sweepings from the floor so the quality wasn't great, but it did the job. This was usually picked up on a Friday on the weekly trip by Br Dawes into Midland to get supplies.
Dad Pio always used to say that when you got to the pearly gates you can say that you have favour because you helped take the materials up the hill to create the statue of Jesus.
Supplies were provided to the Spanish Nuns who would then give the family their rations. The Nuns lived close by and worked in the kitchen and laundry supporting the running of the building site and later, the school.  Vilma and Mina always remembered the Nuns as being kind and generous with their time, particularly toward their mum Julia. The isolation for Julia was difficult.  Stories were always told of their mum taking every opportunity to go with Br Dawes down to Perth to get away every Friday to get supplies. Mina and mum would gratefully jump in the truck and make their way down to Little Italy in Northbridge to get supplies that reminded her of home and helped cure the homesickness blues.
Trish Shemeld
Administration Assistant
Above top:  From left – Vilma Spence and Mina Del Vecchio enjoyed their tour of the College.
Above:  Some of the masonry and tilework which can still be viewed at the College Administration Building and Museum.
Celebrations in our Teaching Team
Above:  Students and staff celebrated the gender reveal for Miss Anna.
Year 12 students recently assisted teaching team member, Miss Anna with her baby gender reveal. Miss Anna and her husband, Craig are very much looking forward to the arrival of their little boy on the 2nd of July 2023. Students were very excited for Miss Anna and showered her with their congratulations whilst celebrating with College staff in a shared morning tea with delicious cake provided by Miss Anna.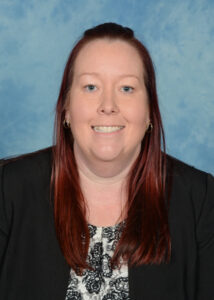 As most people would have seen on the news, there was a lot of rain in the Kimberley during the holidays. The Fitzroy Crossing Bridge was ruined, as the water raged over the bridge, roads were washed away and many houses were destroyed by flood waters. Remote communities were left with no way of getting to and from bigger communities for food and petrol. Many families had to leave their homes and stay with family in other communities. As I continue to watch news updates on ABC every day I see people getting emergency helicopters back to their homes and many people are still displaced. As a result, many of our students couldn't fly back in the first week of Term. Many had to be rebooked to come in week 2 and we are still waiting for a few to return in the next week. Many students experienced evacuations, and most didn't take many of their belongings, expecting their house to be still there when they got back. As students arrived at school and we chatted about what they had been through, it was clear that the students accepted that their things were gone, or their Nan was still in emergency accommodation in another town. They were still so positive and wanted to be here at Bindoon and start again. For me that means they know the College is a safe place, they know we care about them, and they know we will look after them. Students and staff are slowly helping buy items to replace things that were lost and everyone is very positive about when they return home in the April holidays.
We have started back at Bindoon Basketball and with so many talented young players Friday nights are fun. Most of the new boarders have joined a basketball team, helping them to make friends, exercise, and get out and have fun. So far, we have had a few shopping trips to Midland and Joondalup, went swimming at Hillarys and this weekend we are going to the Fremantle Markets.
A reminder to parents and families to send pocket money to their children so they can buy snacks or clothes and toiletries while we are out. If your child doesn't have a key card, we have a School Pocket Money account. You can call the Boarding staff or Admin to get the details. This needs to be done before Friday and we ask that you call the school to let them know you put money in or take a screen shot and send to Boarding House mobiles with the transaction receipt. I am not able to do cash withdrawals from the College account if the money is not in the account, I hate to say no to the students, so please ensure you send it in advance and send through the transaction receipt information.
Students who reside in boarding, are here 7 days a week and in boarding staff's care from 3.00pm-8.00am weekdays, and 24 hours both Saturday and Sunday. The Boarding staff we have here are amazing, they go above and beyond daily in looking after the students.
We have a great team and we are all working together to ensure the best for each of the Boarders. At times the staff may not be able to answer the phone, please see dorm landline and mobile numbers for the staff when they are on duty.
If you are not able to get hold of someone, please call Admin or text me and I will pass your message on as soon as possible.
Head of Boarding – Miss Sam
0457 518 155
Administration
9576 5500
Musk House
0437 218 346
Musk House Office Landline
9576 5550
Mary MacKillop House
0457 518 152
Mary MacKillop House Office Landline
9576 55780
Student Common Room
9576 5571
Mary Rice House
0457 518 154
Mary Rice House Office Landline
9576 5516
Student Common Room
9576 5557
Joseph House
0467 720 944
Joseph House Office Landline
9576 5554
Student Common Room
9576 5534
This Term, my day off is Monday and I put my phone on Focus. Focus means you can call or text, but it will not alert me until I take my phone off Focus. On Monday if you need to speak to someone about Boarding, please call Admin during the school day and your child's dorm parent during Boarding time. These are my work hours: Tuesday – Thursday 8.00am-4.00pm, Friday I work 1.00pm-9.00pm. Sunday we take the Boarders off-site, this might be to watch a movie at the cinema, visit another boarding school, go to Kings Park for a walk, or shopping at a shopping centre in the Metro area. Quite often I drive a bus to and from the excursion, therefore I am not always able to answer my phone. The Dorm parents should always be your first point of contact. You should only call me if you are unable to get them. If I miss your call, I will call you back once we have reached our destination.
Sam Jenner
Head of Boarding