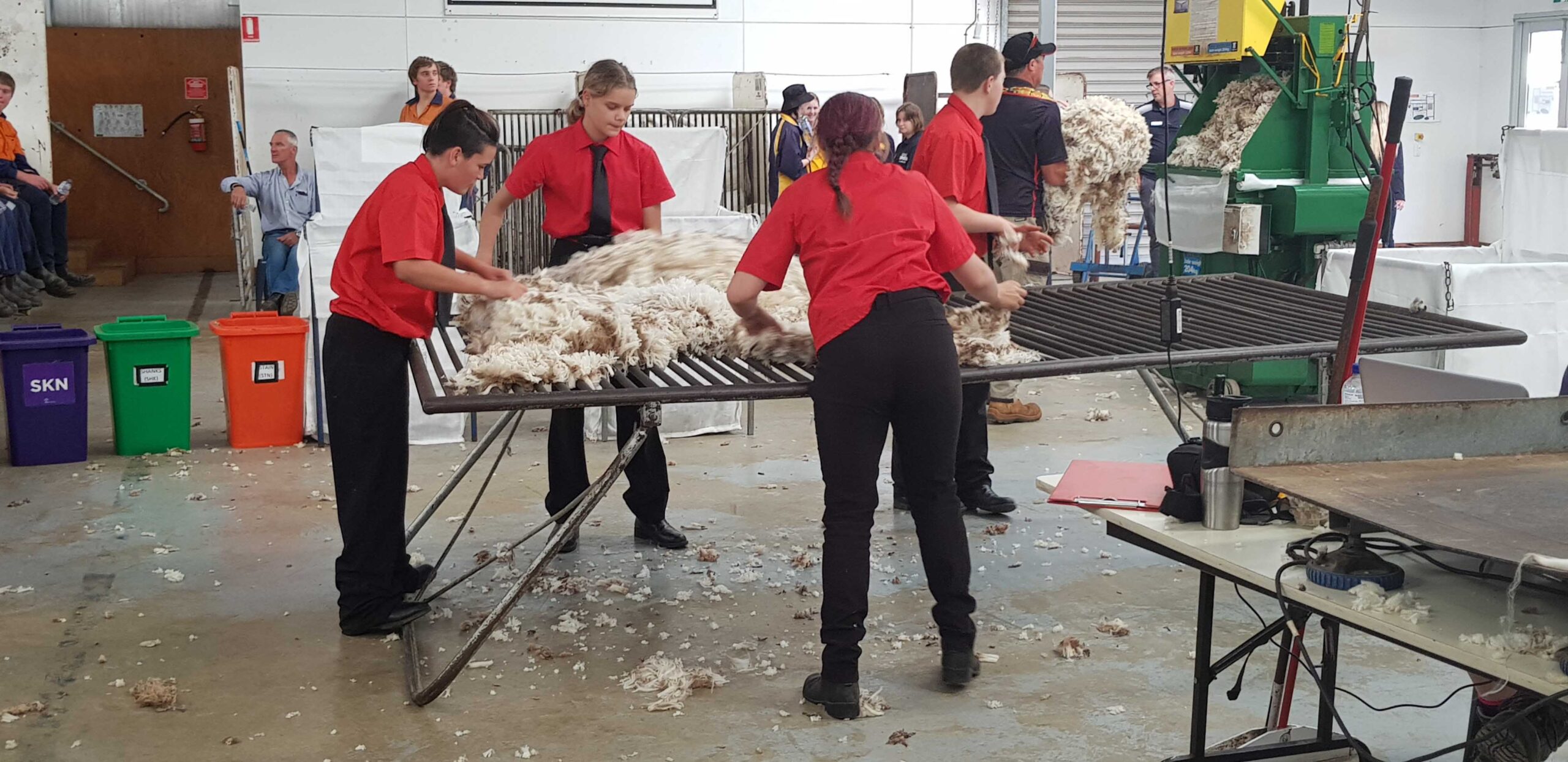 Dear Parents, Guardians, Friends and Students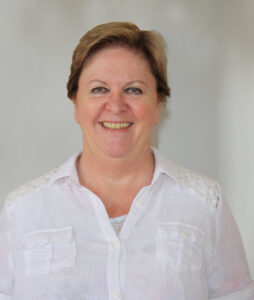 It has certainly been a busy few weeks. I can't believe three weeks are already completed of our 2021 Academic Year. All the students have transitioned to their new classes and we have welcomed a small group of new students to our Edmund Rice family.  
Our senior students have been on camp this week, two of our staff have spent time in the Mulan community sharing in the experiences of their school and meeting families and our junior students visited Sacred Heart College to engage with an exciting Aboriginal dance troupe. All of this alongside of our classroom times! The students are very lucky that the staff look out for opportunities to enhance their learning outside of the class. Keep an eye out in the Chronicle to see reports about these activities over the next couple of editions. 
I am constantly reminded this year of our motto Stronger Together which is really at the essence of everything we do. We do all of our work through a unique lens and this year has reinforced this for me. I often question myself and others by asking 'What would Jesus do?'. He is our guide and the one we turn to, particularly in times of need. We don't always get everything right, but I want you to know that your students are always paramount in our thinking and their best interests are always our first consideration. 
If you even have any concerns about your son or daughter please do not hesitate to ring the College and speak to someone. In the first instance, your child's classroom teachers or house parents are the first port of call. If you still have concerns, then the next step are our House Coordinators, or in Boarding our Team Leaders. Again if you are still not happy, for boarding matters it would be our Head of Boarding. Next it would be our Deputy Principal and finally me.  
These steps are important because often the classroom teacher or house parent can listen to you and deal with anything straight away. They are also the people who spend the most time with your son/daughter and have a unique insight into them and their interactions with others. No concern or question is too small or insignificant. It is always easier if we can catch things early.  
God bless

Marie Barton
Principal
PRAYER FOR THE START OF THE SCHOOL YEAR
Loving God,
Our creator, our saviour, our companion,
bless this journey of a new school year that we undertake today.
Refresh our souls and renew our spirits as we embrace the beautiful ministry you have called us to.
We welcome those who are new to this community and ask that you strengthen them to share the wonderful gifts you have given them.
Lord, make our hearts pure as we prepare for the return of students to this school, and may you guide them to return with open hearts and minds eager to learn.
We ask this in Your name,
Amen 
All Saints
All Saints provides us with a wonderful opportunity to stop, reflect on and celebrate all the amazing people who have weaved themselves into our own 'Tapestry of Life'.
These people are our Saints and have had an impact for good on our life and have helped us to grow into the people we have become. Therefore, on All Saints please celebrate these people that have made your life so special. Some may now be in heaven, others we may have lost contact with over the years for many different reasons, others may have had a huge impact and are more colourful in your tapestry while others are just in the background and others pop in and out of our weave. Nevertheless, all interactions and personal encounters are gifts from God and have made us who we are. On All Saints please keep all these people in your thoughts and prayers. As educators we have the privilege of coming into contact on a yearly basis with many new students who also have a big impact on our lives. They bring us joy and at times give us opportunities to practice our patience! But most of all through these interactions we are nourished by our student's stories, humour and presence.
World Teacher's Day is being celebrated everywhere today. All the staff who are alongside me are my Saints. They check in on me if I have a rough day, I laugh with them when we share stories about their lives, we have cried together over many of life's challenging moments. Our staff are so amazing and do so much more than the role description outlined in their jobs. They are flexible, agile and creative but most of all they are kind, caring and empathic. Thank you to all the Edmund Rice staff who are my Saints every day, every lesson.
We are the richer, happier and wiser because their lives have been entwined with ours.
Paula Bacchiella
Deputy Principal
Connecting with our communities has been a difficult task this year due to Covid and travel restrictions.  With the easing of internal borders, we were given an amazing opportunity to travel to Mulan and spend time with the people and students of the community.
Mulan community for us was quite literally, in the middle of nowhere, but surprisingly close to the Northern Territory border.
Our first step on our adventure was the three hour layover stop in Broome where we took the opportunity to catch up with ex Phys Ed Teacher, the lovely Miss Bella, and then onto Kununurra for the night.
Not really knowing what would be available once we got to Mulan, we did a grocery shop and hit the road early Monday morning.  What a drive! We live in an amazing state and the landscape didn't disappoint.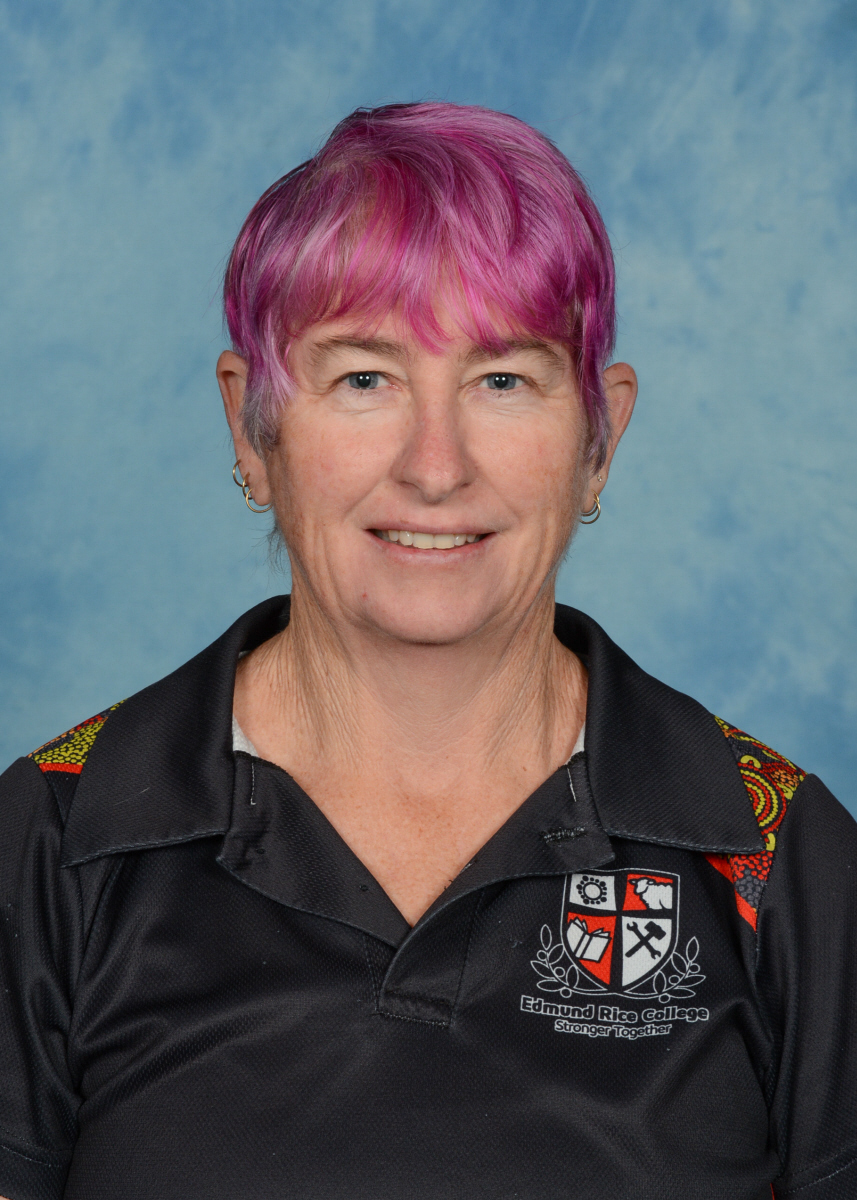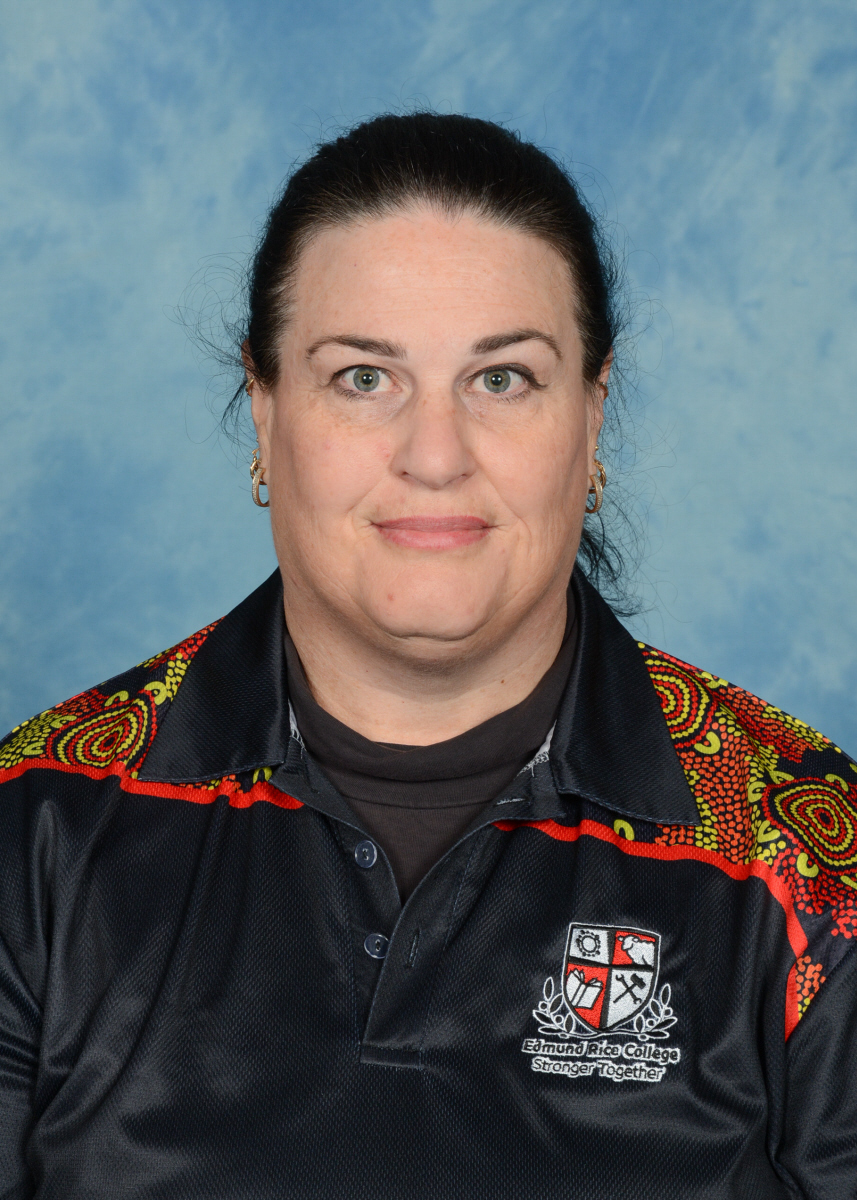 Vast tracks of road cut through the most amazing red hill ranges, and outback flats which were a deep lush green from the seasonal rains. Horses and cows dotted the roadside from Warmun and beyond all the way into Halls Creek. The Tanami is a drive we will never forget.  Long stretches of corrugated dusty road that felt like it never ended.  It actually felt a little weird travelling south as we had just flown so far north.  Major roadworks and ten hours of driving saw us finally arrive in Mulan just before a spectacular sunset.
Mulan is a small community, approximately 110 residents. We were immediately greeted by one of the school teachers who directed us to our accommodation. A quick unpack and tour of the town gave us our bearings.  A  community store, nurses station, primary school and the homes of our beloved students gave us our direction for the next ten days.
Tuesday morning we helped transport seven of our boarding students to the Mulan International Airport to begin their journey back to ERC and then we headed over to the school to find our feet.
The staff are busy at school from just before 7am, preparing for the kids to come in and have breakfast.  The bigger kids tend to walk to school, little ones are picked up by their teacher in the school car each morning. Weetbix and honey for breakfast along with a cold juice and a quick round of play time on the monkey bars or playing with the footy ensues. Once everyone has cleaned up it's time for uniforms and school starts at 7.45 -8am. Finish time is 1.45pm.
Educational time involved moving between the senior class (Year 5 and 6 and the kindy/pre-primary class) and focuses mainly with one-on-one literacy and maths with the big kids and fun activities with the little ones.
Before school and after school time was filled with walks to catch the sunrise and sunsets and listening to the kids playing in the town, enjoying the land and all it has to offer.
We were very excited to be invited to go to the Balgo swimming pool to attend a concert being held which included two Mulan students who had written a song about their community.  It was amazing to see so many people show up and enjoy the night and support the girls in their endeavours.
Throughout our time it was a great pleasure to meet and talk to the people of the Mulan community.  Parents, grandparents, aunts, uncles, brothers and sisters all came to the school to meet with us and talk to us about our school, and their hopes and dreams for not only our current students, but their little brothers, sisters and cousins.  Every member of staff at the school were amazing and as expected, totally dedicated to the commitment of their school and their community.
Sunday Mass and we were very grateful for the opportunity to attend a mass spoken in language. It was a true privilege to be invited to participate.
Our time in Mulan flew by so quickly, as just like that, it was time to return to Kununurra to fly home. It was with heavy hearts that we drove out of Mulan on Wednesday morning with a blessing to keep us safe in our journey home, a new student coming to start school and us sadly waving goodbye to our newfound friends.
The final step home was made all the more special by the attendant at the airport check-in announcing to us that she was a former student of Edmund Rice College and excited to ask about her former teachers and carers.
This experience is one that will stay in our heart and minds forever.
Donna Rush Harvey
Patricia Shemeld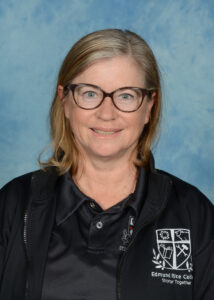 This competition is run to educate students in the feeding and preparation of Merino sheep for competition.
Six Merino Wethers were selected by participating schools just before the Covid outbreak. The animals were all shorn and schools given 7 months to prepare the animals for the Merino Wether judging. All animals were supplied by the same Stud, hence had same genetics. The aim of the competition being to see how the animals are affected phenotypically by grazing on pasture from WA Regions with differing climates and feeding plans.
On Tuesday 20 October schools attended Narrogin Agricultural College for the finals, each presenting a Team of 4 of the best Wethers.
The competition was run in 2 sections:
Wool and meat yield commercial value
Exhibit presentation and handing.
On arrival at the venue strict Biosecurity Protocols were followed to prevent the spread of weeds/seeds to the hosting property.  Students assisted in the weighing, tagging and wool sampling of their sheep prior to commencement of the 'On The Hoof' judging.
The schools were all very well presented and our ERC Team consisting of Chris Harris, Lola Markin, Madi Fawcett and Delena Hall certainly looked smart in the Handler section. They did a splendid job demonstrating great teamwork and collaboration skills throughout the day.
All sheep were again shorn and wool was judged on yield, quality and market value for each team. Each team assisted in the weighing, fleece throwing and skirting processes for their sheep. ERC Team wethers showed good wool quality and balanced nutrition for the duration of the preparation period.
At the conclusion of the event, data from all sections of the Challenge was provided as feedback to schools. This data indicated sheep from dryer regions would require supplementary feeding to meet minimum weight requirements for competition and market demands for higher meat and wool prices overall. Sheep grazed in the Great Southern region did very well with ample quality pasture year round. Good nutrition providing for better weight maintenance and higher quality wool combined. As a condition of entry there was no restriction on what diet is fed to the sheep, just how they are fed. Sheep were to be paddock run (not shedded) or on a feeder.
Phenotypically, wool colour was also clearly affected by exposure to different environmental conditions. Those in Northern Wheatbelt regions showed darker wool patterns again compared to the lighter coloured sheep from the Southern regions.
Many thanks to Mr Mike Whitely who ran ERC Sheep Club with the students this year and was proactive in selecting, preparing and transporting the wethers ready for the Merino Wether Challenge. His wealth of knowledge and guidance was most appreciated. Also thank you to Miss Karen for providing the team boots and hats. The ERC Sheep Showing Team did a fantastic job given none of them had ever been involved in this competition before. They all learned so much and are keen to return in 2021!
Jennine Thomasson
Agricultural Science/APS Teacher
Above: Students attend the AWI Future Sheep Breeders Challenge at Narrogin Agricultural College.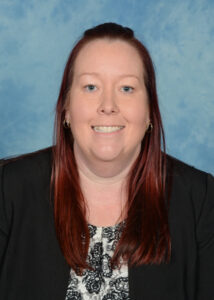 For students at Edmund Rice College, we have started the new academic year with everyone moving up one grade, so students in Year 7 in 2020, have now started Year 8 lessons. It usually takes the students a few days to settle into a new classroom, new seating plans, new teachers and TA's and new school work. It also impacts on their realisation that they are getting older, more mature and hopefully more focused on doing their best in class. We also made a change in Boarding this term, with all male boarders moving to Musk House and all female Boarders moving to Joseph House. Partly we made this change as the Year 12's have graduated and left and we had spare rooms in both dorms. Also it is a good way for the younger students to get used to being in the senior dorm, like orientation for next year when they officially move dorms. The students have taken the change well, and are enjoying being with the older students, especially with older cousins and family members. We recommend that parents contact Boarding parents as often as they can regarding issues with their children on the Musk mobile 0437218346 or Joseph House mobile 0467720944.
I would like to remind parents whose students are in receipt of ABSTUDY to contact the ABSTUDY families line, before the end of 2020 to let them know your child is still attending ERC next year. They like to update their records in January each year, and it would be great to get as many updates done asap. We are in the process now of booking flights for the end of this term and start of next term. Boarders are due to fly home Thursday 10 December and returning in 2021 on Monday 1 February. We will be in touch with flight details as soon as we get them.
We have already had two wonderful weekends in Boarding, time flies! We went to a favourite spot, BBQing and swimming at Hillary's Boat Harbour and then attended the Telethon Family Festival at Optus Stadium. Basketball started again last Friday and we had lots of wins, spills, 3 pointers and yummy hot chips at the canteen. Please make arrangements to pay the Basketball fees with myself or call Admin.
Sam Jenner
Head of Boarding