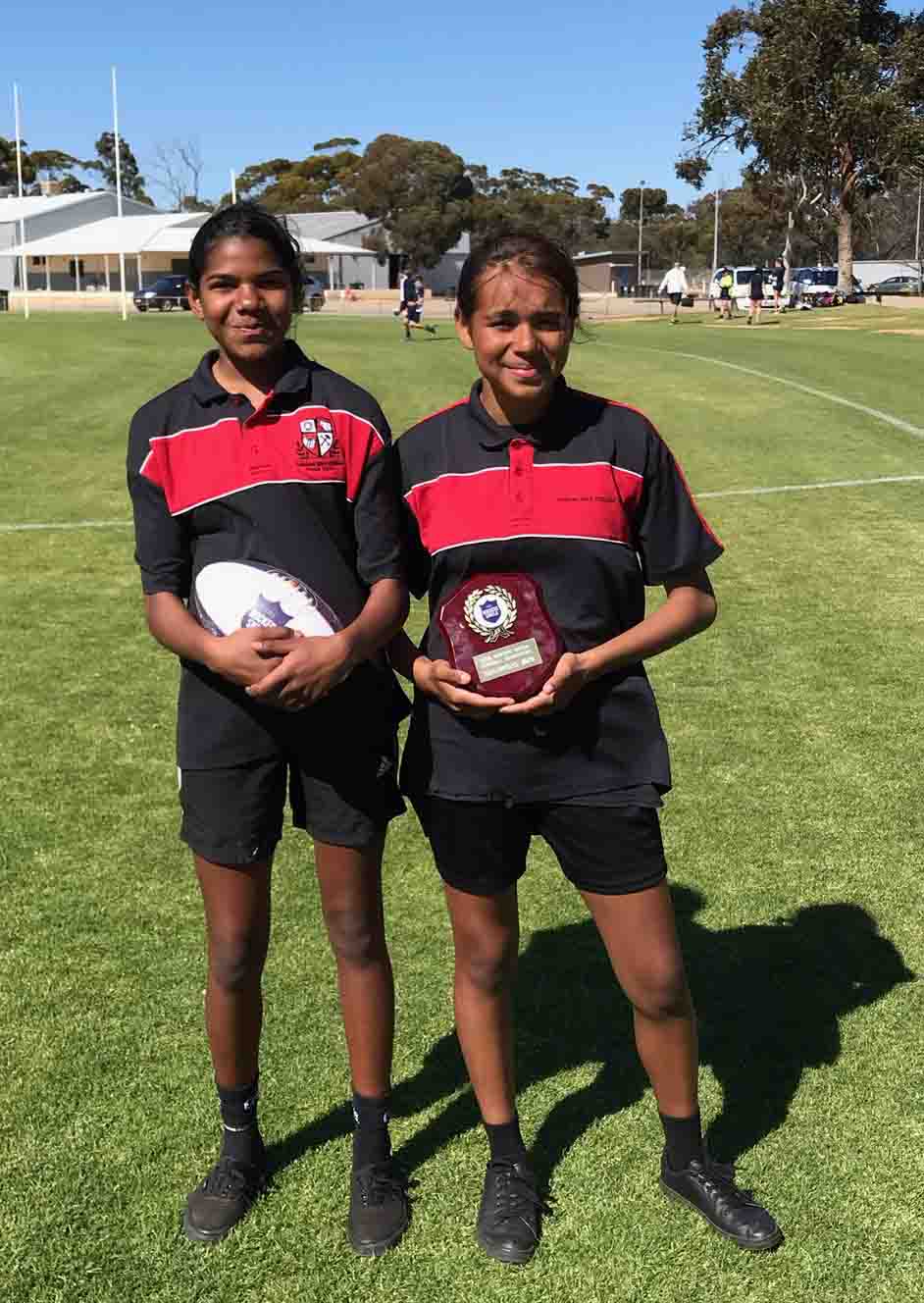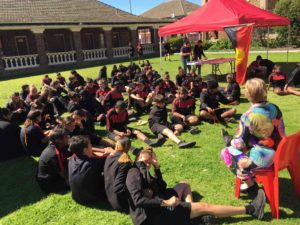 Dear Parents, Guardians, Friends and Students,
One of the great delights of any Principal is to be able to speak about the successes and achievements that are taking place within our Colleges on a daily basis, while at all times looking for opportunities to grow and improve. Many of these opportunities are informal or through publications that are shared with our community. This week we went through the School Registration Audit Process. All of our work takes place through the lens of our faith, the teachings of Jesus, the gospel values and our tradition handed down to us from Blessed Edmund Rice.
This is a formal process where all of our work and documentation is audited by the Catholic Education Team to ensure that we are addressing all of the standards as set out in the Standards and other requirements for Non-Government Schools. Prior to the day we had to prepare numerous documents and ensure that we had everything on hand that could be asked for by the reviewer. The School Registration Compliance Consultant comes in for a full day and meets with staff, students and parents. We also had two observers from the Department of Education.
Days like this do not happen without the commitment of every single member of our Community – Staff, Students and Parents. These people exemplify our College values. They spoke with great respect and honesty about what we do here at the College. They were able to talk about our opportunities and the excellence we strive for on a daily basis. The students also spoke about how we work together in a spirit of tolerance and hospitality in all areas of the College.
I would like to publicly thank everyone who took part in the conversation throughout the day of the audit: staff, students and parents. The students and classrooms were amazing. All the facilities looked terrific. Thank you to all those people who assisted with preparation of the documentation which we have been doing since term 4 last year.
I know I say this often, again, we have an amazing team here at the College and the combined work we all do culminated in a fantastic result on Wednesday.  We are always Stronger Together. We all found it an extremely affirming process. We look forward to the feedback from the audit to see if there is anything that we can do to improve our practices at the College.
God bless,
Marie
PRAYER

Thank you
I dwell upon
The goodness in my life.
Thank you.

I cherish in my heart
Your gift to me.
Thank you.
I notice the blessings
Of life, breath, loving and sharing.
I am so very grateful.

Thank you, Lord.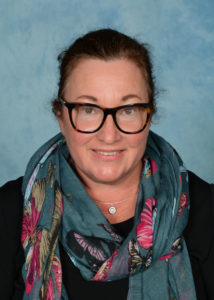 Recently I was asked by a Colleague at a meeting "How does Edmund Rice influence your leadership". I thought what a great question?
Edmund was a great man who acted in his time with a great deal of courage and grid. But Blessed Edmund was so much more than that – I believe he demonstrated Servant leadership that was deeply embedded with a moral purpose. His focus was to educate the whole child to enable the underprivileged children to be able to live better lives. He worked to give these students dignity through providing them an education and practical skills that would enable them to seek employment. I believe Edmund's leadership style must have been empowering not only for the children he served and cared for but for those people he gathered and inspired to help him achieved his vision.
Today students all over the world are being educated in the Edmund Rice Tradition. This is truly transformational leadership. In today's terms one would have no doubt that Edmund's Vision was truly inspired. I am continually amazed at how our amazing staff work alongside our beautiful students. Every lesson, every day I see the vision of Edmund playing out in our College. Every lesson every day I witness joy and laughter in the classrooms and in the grounds. Every lesson every day I see examples of kindness, compassion and resilience. Every lesson every day I see God moments in the students and staff as we work together to learn, grow and achieve.
I strive every day to emulate Edmund's leadership. I hope my interactions with the staff and students reflect kindness and understanding. I hope through my encounters with staff and students I inspire staff and students to do something more and to keep improving in whatever endeavour they are working on. I hope our staff and students find me approachable and trust worthy. I hope I bring joy through conversations and encounters as we share stories and experiences. I hope I nurture a culture of belonging and safety so our students and staff are able speak freely and try new things. I hope I instil a sense of self-worth and value in every student and staff member so they know they are loved, precious and are made in the imagine of Jesus.
I hope together with ERC staff our students can engage in an educational pathway that will provide them with many opportunities after school to find employment, an apprenticeship or further studies. I hope we provide many opportunities to challenge our students to build their resilience in the face of adversity, conflict or failure. I hope ERC provides them with courage to be the very best they can be, to step out of their comfort zone and say yes to opportunities that are presented to them in life. I hope our students engage in many different and wonderful learning experiences to learn skills and strategies to use in life, learn how to be creative and think critically, to work collaboratively, communicate effectively and to embrace diversity and different cultures. I hope our students' nurture good friendships and are truly happy so they can live life to the fullest and are hopeful about their future.
I hope as a Community we develop a collective responsibility to ensure each of us works towards making the world a better place for all and so that they can live life to the full! John 10:10
What I know is that each and every student and staff member inspire me every lesson, every day to challenge myself to think differently and to continually strive to be a better person. This community provides me with nourishment and joy and gives me the energy to keep striving for excellence.
This I believe was Blessed Edmund's Rice greatest dream.
Paula Bacchiella
Deputy Principal
Every year on the 15th of August, Catholics come together to celebrate the Feast of the Assumption. The Feast of the Assumption is a special feast that celebrates Mary, the mother of Jesus, whose body and soul was assumed into heaven. The students and staff gathered in the Chapel for Mass at 1:10 pm and were joined by Father Michael for the celebration. It was a beautiful and reverent mass where the College community joined together in prayer and reflection. Thank you to everyone for the support and reverence for this special feast.
Courtney Clark 
Identity Leader
On the 14th of August the year seven cohort travelled to Sacred Heart College to join their NAIDOC Celebrations. Edmund Rice students were buddied with peers from Sacred Heart who they spent the day with, joining them for lessons and break times. After recess, students participated in a music lesson and learnt a chord progression on the ukulele. Both staff and students enjoyed the experience and even had the opportunity to perform a solo. Other classes that students experienced at Sacred Heart included: dance, music, cooking and digital design. All of the Edmund Rice students thoroughly enjoyed the different classes and were excited to share their stories with one another. Once students finished lunch they said goodbye to their new friends at Sacred Heart College and returned to school. Thank you to all who were involved and a special thank you to Jodie Hunter from Sacred Heart who invited us to celebrate in such a special week for their College community. We hope to extend the same hospitality to Sacred Heart students and staff in the near future.
Courtney Clark 
Identity Leader
Year 12's SkillsWest Expo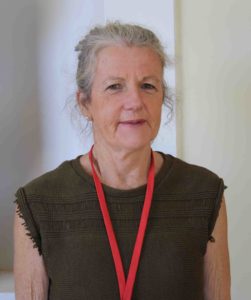 On Friday 16 August, Year 12 students, together with Ms Donna and Ms Di, attended the SkillsWest Careers Expo at the Perth Convention and Exhibition Centre.  The event enabled students to talk with over 80 training organisations and employers, to learn how to write resumes and enjoy interactive displays.  They had the opportunity to see a variety of trades and apprentices compete for a state title, learn about career pathways and training opportunities within a wide cross section of industries.
The Skills West Careers Expo is claimed to be Western Australia's leading, largest and most attended careers and employment event that enables visitors to explore tertiary and VET course options, find traineeships, apprenticeships, plan new career pathways and find employment.  A worthwhile excursion for the students.
Di Markey
Teaching Staff
Young Farmers Competition – Mingenew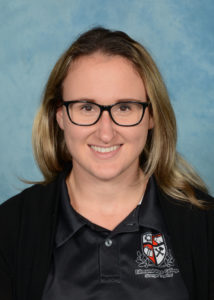 On Wednesday 14 August a group of 9 students, Mrs Ros and Miss Lizzy attended the Young Farmers Competition at Mingenew Midwest Expo. We left school at 5am and headed North to Mingenew. The competition consisted of five events including beef cattle judging, merino sheep judging, Mmrino fleece judging, crop identification, and team fencing. Students were able to choose which events they would participate in and we were very proud to have a number of participants in each event. ERC had a finalist in every event which required the students to stand in front of a crowd and justify their judging placements. Callum Tyler, Kayne Lincoln, Katie Way, and Makayla Brice should all be very proud of their efforts speaking in front of a crowd of strangers. Throughout the event students had the opportunity to explore the expo area, visiting stalls and talking to professionals in agriculture. ERC has been invited to attend again next year and we look forward to taking another group of competitors.
Lizzy Van Wees
Teaching Staff
"The Young Farmers Competition was a good experience to learn about the agricultural industry. It helped with my confidence as I had to talk in front a group of people I had never met."
Callum Tyler (Year 12)
"We got to push ourselves with our knowledge of beef, sheep and wool judging with many students making the finals for all events."
Makayla-Mai Brice (Year 12)
"Today was a great experience and I had a great time. I entered into fleece judging, sheep judging, and beef cattle judging. I am looking forward to going again next year"
Madison Fawcett (Year 9)
"Today was such an amazing day. I learnt so much. It was so awesome to try out beef judging. It was a great experience to talk to the crowd and judges about how I placed the cows."
Katelyn Way (Year 10)
"Today was really good to put what we know about wool, cattle, and sheep to the test against other schools. I am proud to say that ERC did really well in all areas, even the ones we weren't familiar with. It was a great experience for the future as we got to meet a lot of people in the industry."
Kayne Lincoln (Year 9)
Sheep club is an engaging, yet holistic place where one can be with sheep. Sheep club, however, is not just about being with the sheep it is about preparing the sheep for the Royal Show. At the Royal Show in September the sheep will be shown by students to judges who will examine sheep for several things. Some of these things include: their ability to be led by a student on a halter, their wool quality and their physical appearance. 
Sheep club meets every Wednesday between 3:30 to 4:30 pm at the basketball court. Some students may be picked up at boarding upon a previous discussion. At sheep club, each week students are asked to herd the sheep into a small folding (pen) and gently handle them. After this, halters are placed on the sheep's head and they are led around the folding (pen). For further information please see Mr Mike, Ms Lizzy and Mr John. 
Boarding Report – Dockers Cup
On Thursday 22 August all the girls from the College went to Moora to play football in the Dockers Cup competition for schools.
It was a beautiful day for footy at the Moora oval. The girls were excited and raring go. We haven't won the shield for two years and we felt like it was our turn this year.
We split our girls into two teams ( Saints and Roos) with about 12 players per team and the girls who didn't want to play ran water and cheered the girls on. The game for girls is played on a shorter field with only 2 halves of about 15 mins each.
The girls had to play 3 games in total and the saints won every game. The Moora team also won every game they played but luckily with a better percentage the Saints took it out!!!!
Tyra Adams won best player for the Saints and Dorry Thompson won for the Roos.
Mr Scott and I were very pleased with the participation and sportsmanship shown by the girls on the day.
Candice Van Herk
Residential Carer