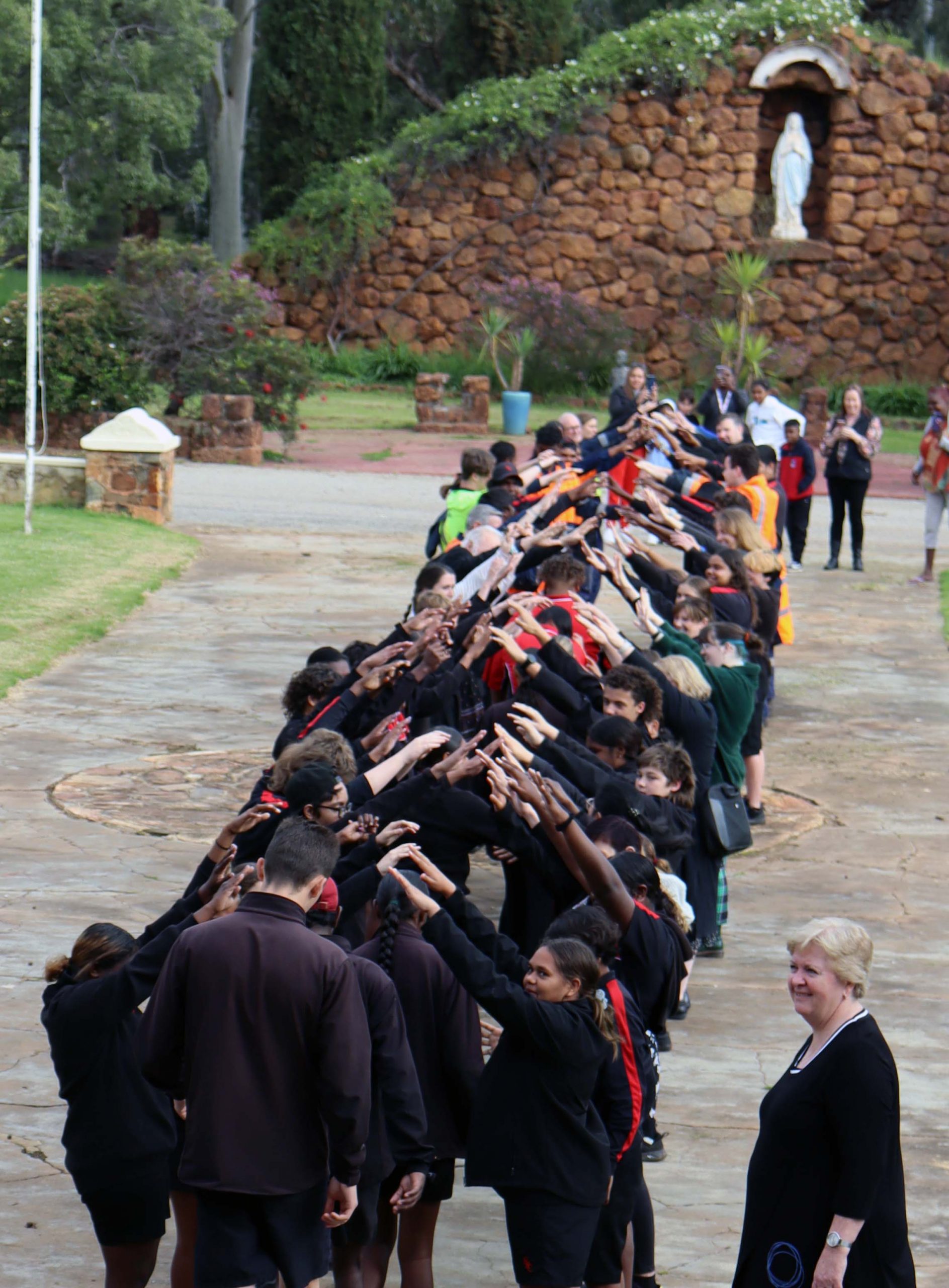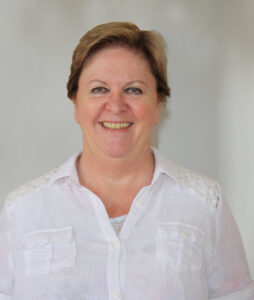 Dear Parents Guardians, Friends and Students
The last few weeks have been filled with celebrations and farewells. The end of our academic year always brings tenders moments when we say goodbye to our Year 12 students. Each of them is moving to a new phase of their lives and all of us at Edmund Rice College wish them every blessing and know that they will take all that they have learnt with them into the future. We look forward to watching what they each achieve. Congratulations Year 12's, you will be missed.
We had beautiful fine weather for our Open Day and Presentations and Awards Ceremony. It is always wonderful to see our families who are able to join us on these days. A particular thank you to our families who travel long distances for the north of our state to join us at this time. Our Presentations and Awards are a celebration of the achievements of all of our students and staff and a time to acknowledge those students who have achieved outstanding results in the academic learning and in exemplifying the values of our College: Respect, Honesty, Tolerance and Excellence.
I acknowledged our staff group at our Presentations and Awards and would like to share with you what I said here.
To our wonderful staff group who continue to inspire me with their resilience and capacity for change, I say a huge thank you. This place could not thrive without your work in so many areas. From the kitchen to the farm, the residential houses and classrooms, administration and support staff there are numerous people, too many to mention individually, who care very deeply about this place and their work. I know each one of you always do this for the benefit of our young people even when the work is difficult and challenging. I pray that God will continue to bless you and look after you.
We are all looking forward to the start of the new Academic year and the return of your young people. Enjoy this time with them over the next two weeks. We look forward to welcoming them all back.
God Bless,
Marie Barton
Principal
Prayer
We thank you Lord, for this term.
For the challenges, the successes, and the mistakes from which we have learnt.
Be with us as we spend our time with family and friends.
Give us strength and courage to do what is right; to be witnesses of our faith.
Help us to be a practical Christian these holidays, to appreciate what others do for us, to give time and effort to help others, to be peacemakers in our family.
Keep us safe in our activities; give us good rest and good fun.
Bring us back refreshed and ready for a new term. We thank you for our classmates, teachers, parents and a community that cares for us.
May we always be conscious of you in our lives.
Amen
BINDOON PRIMARY SCHOOL –  SIX-SEASONS GARDEN
Over a two-week period, Year 12 students completed 12 hours of their Christian Service-Learning program at Bindoon Primary School. Students assisted students from kindy through to year six in the planning, design, and painting of the Noongar six-seasons on their garden path through the schools newly designed and planed six-seasons garden. Year 12 students joined classes and shared their culture and stories with students and staff, and they then assisted students in drawing and painting the designed murals on the garden path with students. It was wonderful to see how our young people engaged with both the staff and students at Bindoon Primary School and how they confidently shared their culture and stories with others. Uncle Jimmy, our Elder-in-Residence was also present throughout these sessions and spent significant time with all students deepening their understanding of indigenous culture and connection to land. I was very privileged to be included in this program and it was certainly a highlight for me of the term. All our Year 12 students should be proud of the way in which they assisted the Bindoon PS students and staff with their school project and I hope that this is the beginning of an ongoing positive relationship between Edmund Rice College and Bindoon PS.
FAREWELL YEAR 12's!
Last week the College farewelled the Graduating Class of 2022 and it was truly lovely to see several families travel significant distances to join us in acknowledging the achievements of these young women and men. The last week of Year 12 was certainly a busy one for our students as they participated in a Central TAFE program, worked on finishing VET units, and completed their Senior First Aid Training prior to graduation. It was a busy finish, but they finished strongly and this they should be proud of. I wish them all the very best in their future endeavours and cannot wait to hear about the exciting accomplishments they will achieve in the future.
CHRISTIAN SERVICE-LEARNING PROGRAM
Year 7-12 Christian Service-Learning (CSL) Program forms part of our school curriculum. It is an educational activity that contributes 'to the development of students as followers of Jesus Christ' (Mandate para. 35). It seeks to integrate Catholic Social Teaching more fully into the school's educational programs through education, action, and reflection on social justice issues within the community. It offers students a transformative opportunity to "be good citizens of the world, loving God and neighbour… enriching the world with the Gospel." The Program empowers students, within a Catholic context, to be agents of change with a 'servant heart', responding to others' needs. Our Christ-centred, child-focussed Program is embedded in College culture, providing students with opportunities for critical self-reflection. CSL is not just about giving service to others, but about encountering others, about the dignity and needs of others and about God reaching out to and through each person.
The model of Christian Service at Edmund Rice College aims to put our faith into action. Students are asked to volunteer out in the community. To give of their own time to help those in need. We do this by volunteering for 'not-for-profit' organisations, community groups and sporting clubs.
Some organisations our students have been working with in previous years include Mercy Care, Trillions of Trees, St Vincent DePaul's, Brother Ollies Wheelchairs, and many others.
As Christian Service is an integral part of our College Identity, we require students to complete a minimum number of hours over each year from Year 7-12.
The requirements for each Year group:
Year 7: 10 Hours*
Year 8: 10 Hours*
Year 9: 10 Hours*
Year 10: 15 Hours*
Year 11: 20 Hours (* and outside agencies)
Year 12: 20 Hours (* and outside agencies)
*School-led Christian Service Program.
Recently, students in Year 11 completed three-days of their CSL program. They assisted in our college community working with a variety of staff completing several different activities. It is hoped that some of these experiences have provided students with the opportunity to reflect and grow as young independent adults as they responded to the needs of others and worked with staff and peers who they ordinarily may not normally work with. The CSL program will continue next term for our students and information will be sent home to parents regarding this program in the early part of next term.
CHANGES TO OLNA EFFECTIVE TERM 4, 2022
Earlier this year, Education Ministers around Australia announced that from 2023, NAPLAN will be conducted in Term 1 rather than Term 2. In 2023, the NAPLAN test period will be from 15 March to 27 March.
As you may be aware, currently, Online Literacy and Numeracy Assessment (OLNA) testing occurs across four weeks in March and four weeks in September, each year. The March testing period is when those Year 10 students who did not prequalify through NAPLAN, sit OLNA for the first time. The School Curriculum and Standards Authority has reviewed the OLNA testing schedule and following consultation with the Authority's Secondary Principals' Advisory Group, a new, more flexible OLNA testing schedule is being implemented. The Year 9/10 OLNA testing will be in weeks 3 and 4, Term 4, 2022.
While there will be more OLNA windows available, students will continue to be provided with a total of six OLNA sits (if required) while enrolled in a secondary school setting. Students will have access to two sits per year level, (where the Year 9/10, Term 4 sit is in lieu of the Year 10, Term 1 sit) with a maximum of one sit per term. This strategy is in place to ensure that students have time to undertake focused instruction, based on the feedback provided to schools after each OLNA round, before they sit again. This new schedule will facilitate:
No overlap between NAPLAN and OLNA
More test windows to give schools flexibility in when to test year cohorts or groups of
students:

5 test windows in each calendar year for Year 11 and Year 12 students
5 or 6 test windows for Year 10 students (including as Year 9 students in Term 4)

An opportunity for Year 9 students who did not pre-qualify through NAPLAN to demonstrate the standard before commencing Year 10. If you require further information about OLNA, it can be can be found at https://senior-secondary.scsa.wa.edu.au/assessment/olna
2023 NATIONAL ASSESSMENT PROGRAM – SCIENCE LITERACY (NAP-SL) FIELD TRIAL
Recently, our College was selected to participate in the 2023 National Assessment Program – Science Literacy (NAP-SL) field trial. Our school is one is one of 128 schools selected by the Australian Curriculum, Assessment and Reporting Authority (ACARA) through a sampling process. Students in Year 10 will be complete the field trial test.
The field trial will be conducted in Western Australia, South Australia, New South Wales, Queensland and Victoria and is designed to test the performance of a range of NAP-SL test items. In so doing, the trial informs the design of the tests for the NAP-SL main study, which will be held in May 2023.
The NAP-SL field trial is an online test. Students will be required to undertake the test using school computers connected to the internet. While ACARA manages the National Assessment Program, it has engaged the Australian Council for Educational Research (ACER) to coordinate the administration of the tests in schools. Teachers from the Year 10 class will administer the NAP-SL field trial tests to students.
The field trial will be conducted on Monday, 31 October 2022 for all Year 10 students with the test requiring approximately two hours to complete.
Tracey Crisp
Deputy Principal
2022 Presentations & Awards Ceremony
| | | |
| --- | --- | --- |
| | 2022 AWARD TITLE | 2022 WINNER |
| Year 7 | Religious Education | Jack Johnson |
| Year 8 | Religious Education | Diona Lee |
| Year 9 | Religious Education | Lloydessa Kwilla |
| Year 10 | Religious Education | Doreen Black |
| Year 11 | Religion and Life | Alexis Price |
| Year 12 | Religion and Life | Madison Fawcett |
| Year 7 | Excellence | Joharnie Johns |
| Year 7 | Respect | Jack Johnson |
| Year 7 | Honesty | Jack Johnson |
| Year 7 | Tolerance | David Gallagher |
| Year 7 | Edmund Rice Award for Academic Endeavour | Jack Johnson |
| Year 8 | Excellence | Tyler Poynton |
| Year 8 | Respect | Tyshondra Long |
| Year 8 | Honesty | Zac Camiller |
| Year 8 | Tolerance | Kobe Hodgson |
| Year 8 | Edmund Rice Award for Academic Endeavour | Marcus Slater |
| Year 9 | Excellence | Te'kayah (Krystal) Mongoo |
| Year 9 | Respect | Henry Gallagher |
| Year 9 | Tolerance | Boston Sims |
| Year 9 | Honesty | Lola Markin |
| Year 9 | Edmund Rice Award for Academic Endeavour | Zakota Alone |
| Year 10 | Excellence | Doreen Black |
| Year 10 | Respect | Samson Lightning |
| Year 10 | Honesty | Zquindha Collins |
| Year 10 | Tolerance | William Fawcett |
| Year 10 | Edmund Rice Award for Academic Endeavour | Doreen Black |
| Year 11 | Animal Production Systems | Jeramya Mair |
| Year 11 | English | Alexis Price |
| Year 11 | Mathematics | Jeramya Mair |
| Year 12 | Animal Production Systems | Madison Fawcett |
| Year 12 | Mathematics | Madison Fawcett |
| Year 12 | English | Vinginia Evans |
| Year 10 | VET Award | Doreen Black |
| Year 11 | VET Award | Shanneil Dodd |
| Year 12 | VET Award | Vinginia Evans/Jayzeka Gregory |
| | Agricultural Educators' Team Award | Keriarkers Farquharson |
| | Residential Care Award 2022 – Junior Girl | Diona Lee |
| | Residential Care Award 2022 – Junior Boy | David Gallagher |
| | Residential Care Award 2022 – Senior Girl | Shanneil Dodd |
| | Residential Care Award 2022 – Senior Boy | Keriarkers Farquharson |
| | Year 7-12  – Sportsperson of the Year Award | Jeff Ward |
| | WA Farmers Agriculture Scholarship (Year 11) | Christopher Harris |
| | ADF Leadership & Team Award – Year 12 | Jeff Ward |
| | Six Year Award | Bryce Baxter-Ewing |
| | Bindi-Bindi Award – Year 12 | Jeff Ward |
| | Principal's Edmund Rice Award 2022 | Madison Fawcett |
Above:  Unfortunately, some students were unable to attend the Presentations & Awards Ceremony so we are unable to publish an image of the student receiving their award.
Last Friday was our Year 12's final day at school. The day began in the chapel with the Year 12 final school assembly. They received a drum roll as they entered and departed for their final school excursion through a guard of honour created by all students and staff. The Year 12's enjoyed a relaxing day at the Zoo before heading back to school and attending a Mass and Graduation Dinner with all their family. Students had a lovely 3 course meal cooked by our amazing kitchen staff and ably assisted by some students who helped work the floor.
On Saturday we had our annual Open Day for the school. The students worked hard prior to this day to make the school look amazing. In particular the Year 11's on Christian Service Learning did a fantastic job making the gardens look incredible. On Open Day some of our classrooms were open to the public and families to see the work of our students. Tours were conducted of the school grounds. It was a wonderful opportunity for members of the public and families to see everything that our school has to offer.
On Saturday afternoon we held our Presentations & Awards Ceremony to recognise students who have followed our Core Values of Respect, Tolerance, Honesty and Excellence. As well as Religious Education and Academic Endeavour awards, some of our senior students were also awarded scholarships, sporting awards and agricultural awards. Our athletics and swimming runner up and champions were also given their medals at this ceremony. It was great to see a lot of family members coming to support their loved ones. We would like to thank our special guests who presented awards at the ceremony. Our Year 12 students enjoyed a nice afternoon tea before saying their goodbyes and departing the school for the final time.
Anna Williams
Teaching Staff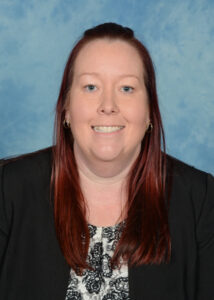 As the Term has come to a conclusion, we say farewell to our Year 12 students who graduated last weekend. Thank you to the many families who travelled to Perth and came to the Graduation and Awards and Presentation Ceremony. Each year more parents come to these important events, their presence makes it even more special.
Both Chittering Bronco's and Toodyay Lions football clubs have held their windup. Our students came away from the season with some top awards. Congratulations to David, Jaymarl and Elijah who play for Toodyay and Kia, Jeff and Tiah who play for Bronco's. Tyra was also presented with a certificate recognising her artwork and story for the Chittering Bronco's Indigenous Round Jersey.
We started this term cold and wet and have finished the term cold and wet.  I think everyone will be looking forward to the warm weather when we arrive back next term. The College has an amazing pool, that we use a lot in boarding time, don't forget to pack bathers and an extra towel and flip flops (thongs/slides). I look forward to a few beach trips and picnics next term.
Boarders start returning to school Tuesday 11th October and all have a copy of their flight itineraries ready to return.
San Jenner
Head of Boarding