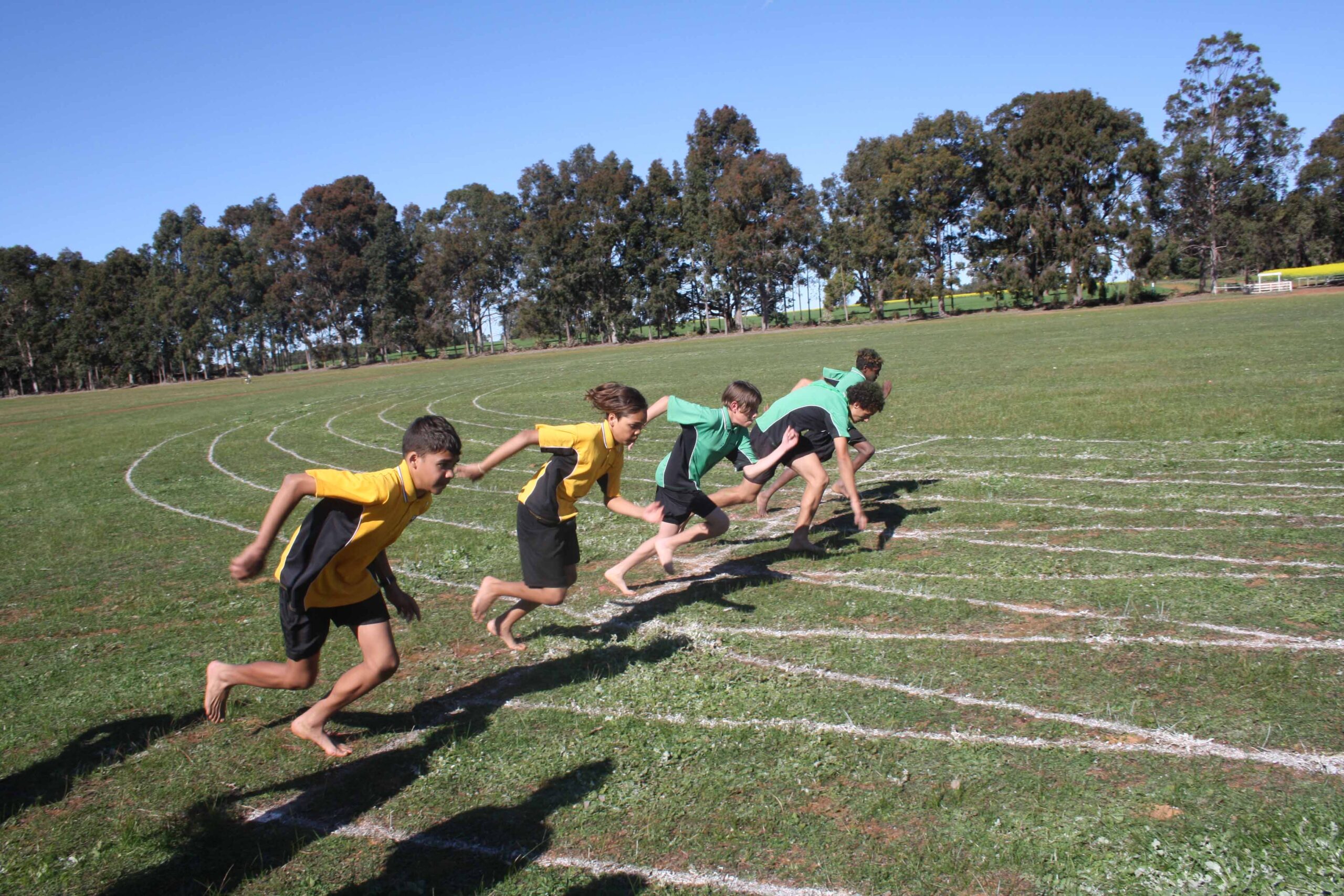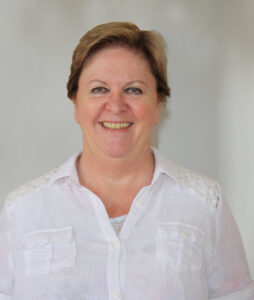 Dear Parents, Guardians, Friends and Students
It is an extremely busy time for all of us at the College. It is times like these I am reminded of the wonderful staff that we have here who truly show the face of Jesus to each other and the whole community. There have been a number of instances recently where I have seen them doing that little something for a colleague such as offering to cover a duty or take over from them so that they can take a break. They really live out our motto Stronger Together on a daily basis. Our young people also give witness to this in the way they support each other, put an arm around one another and stand up for them when things may not be going well. 
The staff are working to complete the Second Semester Reports at present as we come to the end of our Academic Year. With only three weeks to go there is still much to do. These reports will be mailed home at the end of the term for all Year 7 – 11 students. In addition to this there will be a School Climate Survey, that Miss Tracey will be giving you more information about, in the same mail out. 
Saturday 18 September is a special day for the whole College. It will be the first time for two years when we will be able to have our Open Day and Presentation and Awards Ceremony with our whole College community. We look forward to seeing as many parents as possible there to celebrate the achievements of all of our students. In the evening we will then have the Graduation Mass and dinner where we will be able to acknowledge all of the work that the Year 12's have put in to get them to the end of the school time. 
We are also planning the start of our new academic year. The Year 7 – 11's will transition to their new classes at the start of term in October. I will share with you who the teachers for each year level will be in the next edition of the Chronicle. 
Next term will also see the return of Miss Paula Bacchiella who has been on secondment to the Flexible Network of schools in Queensland. I am looking forward to sharing what she has learnt from those experiences . Paula is currently enjoying a few weeks of Professional Renewal Leave (PRL) prior to the commencement of the term.
We are very privileged to have access to PRL as it is a time when we are able to immerse ourselves in new learnings, re-charge the batteries and have time to reflect and engage with our spirituality. 
I am very blessed because I have been granted leave for next term and will be going on PRL for the whole. During this time I will be leaving the College in the very capable hands of Paula who will be the Acting Principal. She will be ably supported by Miss Tracey who is continuing in the Deputy Principal role. I've had to change to plan because of the Covid situation on the east coast, but I am going to engage with Country and culture around our wonderful state. I look forward to sharing some of my experiences with you when I return next year.
God Bless,
Marie Barton
Principal
Prayer
Dear God,
Thank you for being the one that is always there for me,
Answers my prayers, listens to my cries,
And blesses my with unconditional love. 
Amen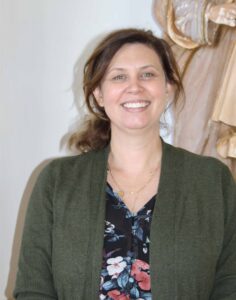 OLNA
As communicated in my previous correspondence, students in years 10-12 will be completing the second round of OLNA testing beginning August 30. Teaching staff have been working closely with these students to ensure every chance of success and providing targeted explicit teaching and tutoring both in and out of the students English and Maths classes. Teaching staff are confident that students will successfully complete their OLNA if they attend their scheduled testing sessions, employ the skills developed in their English and Math classes, take their time in completing the tests and use the opportunity to demonstrate their growth and development in the fields of literacy and numeracy.
Good Standing Excursions
As part of the College's Behaviour Model, students who maintain their good standing at the College are acknowledged and rewarded with a good standing excursion, which currently occurs twice per term. Good standing activities aim to recognise and reward the achievements of students who are focused and attentive in their classes, who work to the best of their abilities and strive to improve their learning and behaviour both in and out of the classroom. Good standing activities which students have participated in this year have included ice skating, laser tag, Latitude Air and the cinema. If a student does not maintain their good standing due to ongoing behaviours that are not aligned with the College values, they are excluded from good standing excursions and are provided support via their House Coordinators to make a positive change in their behaviour and actions supported by restorative processes that are embedded in the College's Behaviour Model. Future good standing activities include a river fishing and BBQ activity, mini-golf and BBQ and Adventure World.
School Leavers
In recent weeks our year 12 students have been busy completing assessments and looking forward to their future beyond the College gates. Several apprenticeship opportunities have been shared with students and teaching staff are encouraging students to apply for these opportunities as they are presented. If students should require any assistance completing application forms and letters, please encourage them to speak with our administration staff who will make an appointment with either myself or any other teaching staff member as we are all happy to sit and assist students with the application process during break times or after school. We wish students who have applied to the various apprenticeship and traineeship opportunities that have been offered all success with their applications.
Tracey Crisp
Deputy Principal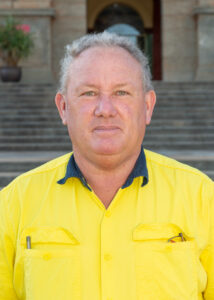 On the 17 August with the weather finally starting to dry up a bit,  we busied ourselves on Farm crutching the 198 Merino breeding ewes and mulesing the merino lambs. We reached nearly 100 %  lambing which is a good result for Merinos in a wet year.  Students were invited to see if they could guess how many lambs we had on the ground and Uriah Roberts came in closest with 194.  Corey Harvey came in second place at 198.  Our total for this lambing season is 195. Mulesing is the practice of removing skin from around the tail with a sharp pair of mulesing shears. This was carried out by Clayton Smith on the day.  Pain relief is sprayed on the wound after the job is done and before they drop out of the lambing cradle. It is not the most enjoyable job on the farm but, it is necessary for good animal husbandry as it helps prevent fly strike in Merino sheep.
The 297 cross bred lambs are looking good as the feed is starting to dry out and Steve is keeping up the hay and lick blocks to maintain their condition. The aim is to get them to 42 kilos and above, live weight.  This allows us the highest probability of sale so the animal will dress out at 22 kilos after slaughter. The cross bred lambs and their mums have been enjoying some time eating down the equine paddocks.
The oat crop in Gravel Pit and Mares has had 90 Kgs Urea spread on 18 August. Wet weather is causing some Septoria in the lower leaves which is quite normal in a wet year.  We are hopeful we won't get leaf rust when the weather warms up.
To finish the week off we had a success in locating 'The Water Leak'.  At the beginning of the year it became apparent that we were dealing with a water leak.  Many taps were turned on and off, pipes followed through paddocks and gateways, along with head scratching and dirt kicking in frustration.  Long hours of checking and rechecking lines without success and a lot more taps were turned off and on again throughout the last two terms.  Finally, after Steve narrowed down the leak to the equine paddocks we found our leak, hiding in plain sight, in the form of a beautiful big tree.  This tree was being watered by an old 2 inch steel water pipe that had a hole in it that had been leaking into the base for a long, long time (ago in a galaxy far far away for us Star War nerds😊 PS Star Wars was the first film I saw in a cinema in 1977 as I am old).
The rain fall for the last 30 days is 90 mm and year to date is 488 mm and for us old timers that equates to 19 .52 inches.
Greg Shemeld
Farm Manager
Interhouse Athletics Carnival
Mt Sion 53493                     Westcourt 37383                     Waterford 23878
Well what a day the Athletics carnival was this year! We prayed for a sunny day between the rain and got it. This years athletics carnival was the tightest race I've ever seen between champions and runners up. Some coming champion by only 2 points! It just added to the importance of having a go at as many events as you can on the day to give yourself the best chance of winning the medal at the end of the day. A massive hit out all day between two houses with a lot of students filling up the events in Mt Sion and Westcourt, but in the end Mt Sion came out on top for a second year in a row leaving Westcourt in second place for the second year in a row. The year 11 and 12 sport coaching students did an amazing job setting up the day and getting everything spot on and running smoothly. Thanks must go to the staff at the college because with out them these days just don't go ahead. Congratulations to everyone for a great day and I look forward to the ACC this year.
Scott Smith
Pastoral Care Coordinator
| | | | | |
| --- | --- | --- | --- | --- |
| Year | Champion boy | Runner up | Champion girl | Runner up |
| 7 | Leslie Bonnar | Tye Jones | Shauniyah Hodder | Ebbonnie Vellios |
| 8 | Beau Vellios | Adam Morgan | Delina Hall | Sarakia Francis |
| 9 | Elijah Gilbert | Wesley Hunter | Kaitlyn Humphries | Zquindha Collins |
| 10 | Peter Gallagher | Keriarkers Farquharson | Shanneil Dodd | Tyra Adams |
| 11 | Cecil Ningarmara | Jeff Ward | Jayzeka Gregory | Leearntae Wilson |
| 12 | Davis Simon | Dermott Neach | Ashleah Wulgarie | Nikeeta Wiggan |
Above:  The sun shone on the 2021 Interhouse Athletics Carnival.  Congratulations go to Mt Sion for taking out the shield.
We have just passed the half way mark of Term 4 in the Edmund Rice College school year. Next term is Term 1 of the academic school year, which means the students go up a grade and begin their academic year. I must admit some days it feels like we might not make it to the end of the week, let alone the year, but here we are nearly in September and getting closer to my favourite time of the year, Christmas. Term 3 is always really busy and this term has certainly been that. Our Boarders participate in sports out of the College, and now we are nearing the end of Football season. The girls play for the Bronco's, based in Muchea, which is where we train. We have girls in the year 7&8 team, year 9&10 team and year 11&12 team. It's been a really exciting football season and we  have enjoyed watching our girls skills improve over that time. Some are born with natural football skills and some have to train and work hard to improve, no matter which category the girls have fallen into, they have shown resilience and perseverance, and had so many laughs along the way. Our Year 7&8 team has finished the normal season at the top of the ladder and play in a semi final this Friday night at Muchea.
The Boarding boys have been playing for Toodyay Junior football club, and Toodyay Lions for a few years now. The under 13's have finished for the season now but the under 16's are still hanging in, with a game this Saturday in York playing tough rivals Merredin, in a do or die game. We wish them lots of luck. We have some senior boys who have been playing for Toodyay Lions Reserves team, they sadly lost last weekend against Gingin, but have had a cracker of a season. Congratulations to all the students who have played this season, and look out for lots more wins in 2022.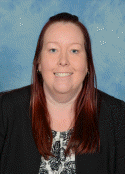 As this term is coming quickly to a close, we are busy organising our College Open Day, Presentations and Awards, and the year 12 Graduation. These events are all held on one day on the Edmund Rice College grounds. This year, Saturday 18 September. Open Day is a chance for families and friends of our students to visit, look at the students school work and meet teachers. It also gives prospective students and families a chance to see the grounds, visit Boarding Houses and meet Boarding staff. Open Day is held between 10am-2pm, we'd love to see you on the day, if you are a Boarding family or prospective Boarding family please make yourself known to Ms Liz or myself on the day and we can arrange a tour of the Boarding houses.
Parents are very welcome to join us at the end of year Presentation and Awards, being held in the undercover area after Open Day has concluded. It is run between 3-5pm. Parents will be notified if their child is due to receive an award, all are welcome. I have contacted many families regarding attendance at the year 12 Graduation. I have sent flight and accommodation requests to ABSTUDY and should hear back within a week about approvals and soon after with details. Please be aware there is a $25 per head fee for the year 12's and their families to cover dinner and drinks. Please contact Admin 9576 5500 to book your seat and pay for dinner. Graduation Mass is held in our Chapel at 6pm, and is followed by dinner in our dining room. All other Boarding students go off site during Graduation celebrations.
Sam Jenner
Head of Boarding