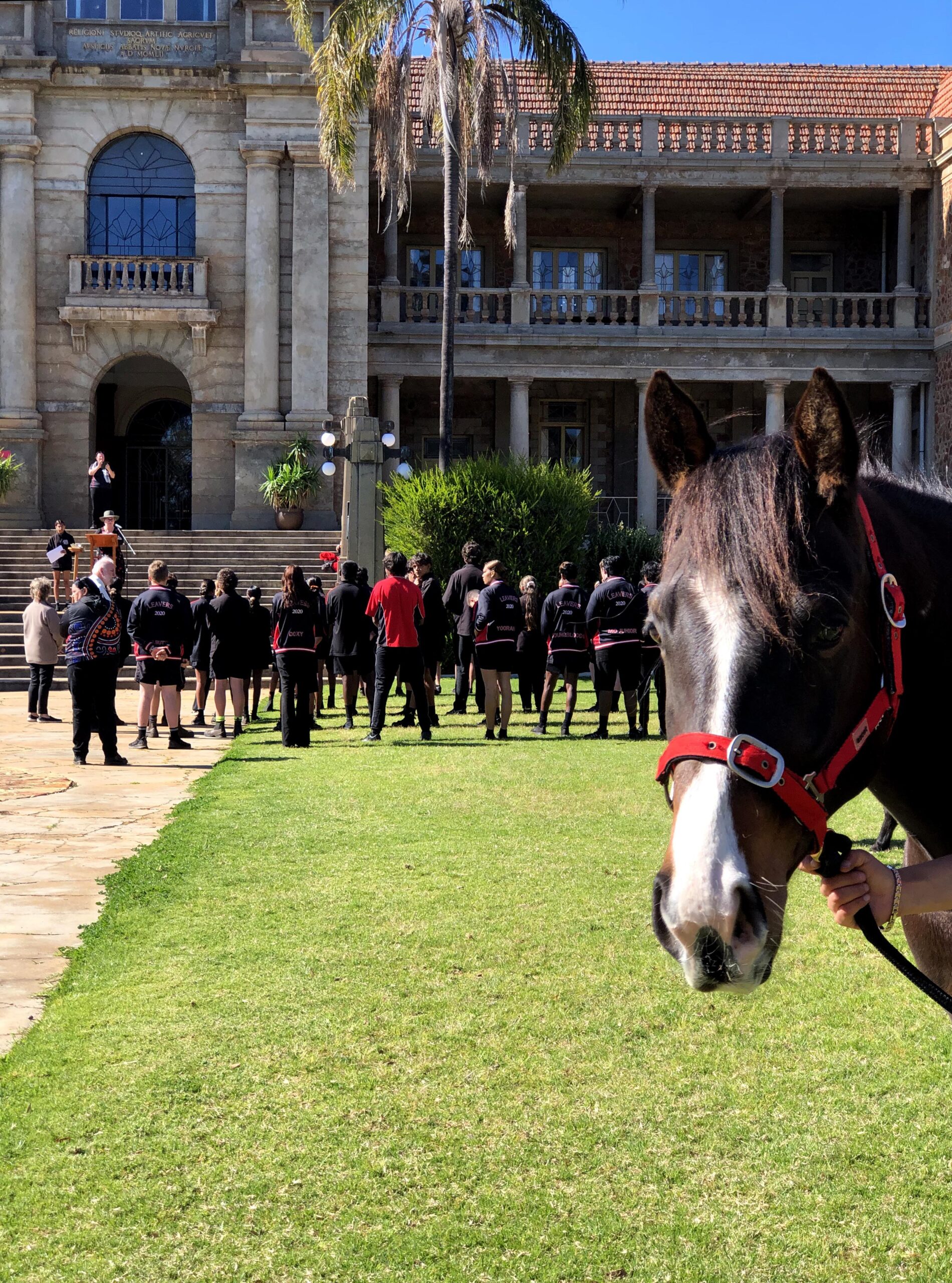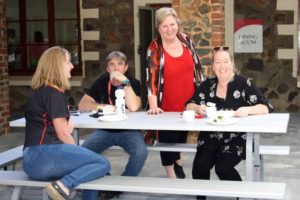 Dear Parents, Guardians, Friends and Students
The Awards Ceremony was held with the students on Wednesday 16 September. It was very strange not having our wider community there to celebrate this special event. The students all looked very smart. There is a list of the Award recipients in this edition of the Chronicle. In addition to this, parents whose son or daughter received an award should have received a photo on the day. If you have not seen this yet please do not hesitate to contact College Reception who will make sure that it is sent to the correct email address.
As I said in the last Chronicle Graduation has been moved to Friday 18 September, offsite. Year 12 students and their families will be celebrating this momentous occasion later tonight. We held our special farewell assembly earlier today prior to them heading out for a special activity together. Our Year 12 graduands are an exceptional group of young people. Getting to know each of them has confirmed this. We all wish them every success as they leave our place to find their own place in the world.
Staffing 2021 Academic Year
As you are all aware next term starts our new academic year for 2021 so all of the students will be transitioning to their new classes day one next term. Please see below the staffing for the 2021 Academic Year.
Teaching Team
Foundation Mathematics
Paula Bacchiella
Year 8 / General Mathematics / FSK
Anna Tanner
Year 9
Marie Barton
Year 7 & 9 Ag Science / APS
Jennine Thomasson
Year 9 / Cert III Religious Studies
Anne Brown
Literacy
Rochelle Veness
Year 8 / Cert III Religious Studies
Courtney Clark
Year 7 / 9
Katherine Wright
Year 7 / General English
Tracey Crisp

(Returning January 2021)

Farm Trainer
Steve Glover
Year 7
Robert Cooper
Farm Trainer
Karen Nicoletto
Year 10
Miriam Ifould
Aboriginal Teaching Assistant
Miriam Ifould
Year 8
Paige Ludwig
Year 8 Aboriginal Teaching Assistant
Greg McDonald
Year 7 / Foundation English
Sophie Mullins
Year 9 Aboriginal Teaching Assistant
Brett Nelson
Year 10 / APS / Year 8 Ag Science
Salonee Poongavanon
Year 7 Teaching Assistant / Cadets
Donna Rush-Harvey
Year 10
Michael Richards
Teaching Assistant
Jennine Thomasson
Year 9 / Health & PE / Outdoor Ed / Sport & Rec
Scott Smith
Teaching Assistant
Nikol Vrbas

(Returning January 2021)

Year 9 / Health and PE
Anna Sparks
Teaching Assistant
Lisa Heasman
Final report 2020
You will receive in the mail a copy of your son's/daughter's report during the holidays. Teachers will be using these results to inform their programmes and for individualised planning for each students next term.
Happy Holidays
I am taking some long service leave next week and will not be back on site until Thursday 8 October. I will be spending some time with my family, in particular my grandchildren! And reading lots of books!!
Ms Paula Bacchiella, will be in charge during this time. If you have any concerns please do not hesitate to contact her for assistance.
I hope you all have a wonderful time with your young people while they are home on holidays. May you all remain safe and happy during this time and we look forward to welcoming them back for the new term.
God bless.
Marie Barton
Principal
PRAYER
Dear Lord,
Today we bring our young graduates before You
asking You to keep Your hand of protection upon them.
Please guide their steps in the days ahead
as they embark on this new journey before them.
Grant them wisdom to make wise decisions according to Your will.
May the road before them be paved with joyous opportunities
Amen
| | | |
| --- | --- | --- |
| | 2020 AWARD TITLE | 2020 WINNER |
| Year 7 | Religious Education | Denzel Gordon |
| Year 8 | Religious Education | Dakota Yoomarie |
| Year 9 | Religious Education | Alexis Price |
| Year 10 | Religious Education | Rah Hall |
| Year 11 | Religion and Life | Katie Way |
| Year 12 | Religion and Life | Brenna Finn |
| Year 7 | Excellence | Adrian Hall |
| Year 7 | Respect | Denzel Gordon |
| Year 7 | Honesty | Delena Hall |
| Year 7 | Tolerance | Delena Hall |
| Year 7 | Edmund Rice Award for Academic Endeavour | Drew (Bryce) Bell |
| Year 8 | Excellence | Will Fawcett |
| Year 8 | Respect | Zquindha Collins |
| Year 8 | Honesty | Layvine Barney |
| Year 8 | Tolerance | Samson Lightning |
| Year 8 | Edmund Rice Award for Academic Endeavour | Doreen Black |
| Year 9 | Excellence | Kane Poynton |
| Year 9 | Respect | Tyra Adams |
| Year 9 | Tolerance | Christopher Harris |
| Year 9 | Honesty | Arle Lulu |
| Year 9 | Edmund Rice Award for Academic Endeavour | Jack Seelander |
| Year 10 | Excellence | William Smith |
| Year 10 | Respect | Madison Fawcett |
| Year 10 | Honesty | Robert Johnson |
| Year 10 | Tolerance | Bryce Baxter-Ewing |
| Year 10 | Edmund Rice Award for Academic Endeavour | Kayne Lincoln |
| Year 11 | Animal Production Systems | Katie Way |
| Year 11 | English | Joshua Green |
| Year 11 | Mathematics | Katie Way |
| Year 12 | Animal Production Systems | Brenna Finn |
| Year 12 | Mathematics | Riley Keating |
| Year 12 | English | Yoorana Hayden |
| Year 10 | VET Award | Leearntae Wilson |
| Year 11 | VET Award | Joshua Green |
| Year 12 | VET Award | Akira Kemp |
| | Agricultural Educators' Team Award | Riley Keating |
| | Cattle Club – Best Member | Drew Wilkins |
| | Year 7-12  –  Edmund Equine Centre Best Member | Ashleigh Johnstone |
| | Residential Care Award 2020 – Junior Girl | Tyra Adams |
| | Residential Care Award 2020 – Junior Boy | Alex Gallagher |
| | Residential Care Award 2020 – Senior Girl | Sheray Cox |
| | Residential Care Award 2020 – Senior Boy | Dermott Neach |
| | Year 7-12  – Sportsperson of the Year Award | Kaunell Shaw |
| | WA Farmers Agriculture Scholarship (Year 11) | Declan Lawrence |
| | ADF Leadership & Team Award – Year 10 | Kayne Lincoln |
| | ADF Leadership & Team Award – Year 12 | Sharai Blowes |
| | ADF Innovators Award – Year 10 | William Smith |
| | ADF Innovators Award – Year 12 | Yoorana Hayden |
| | The Porter Leadership Prize (Year 12) | Dermott Neach |
| | Caltex Best All Rounder Award (Year 12) | Akira Kemp |
| | Six Year Award | Riley Keating |
| | Bindi-Bindi Award – Year 12 | Christopher Rogers |
| | DUX Edmund Rice College 2020 | Brenna Finn |
| | Principal's Edmund Rice Award 2020 | Sharai Blowes |
Co-Teaching Model for a student cohort with diverse needs
EREA Touchstone –  Inclusive Community
As our academic year comes to a close, I thought it would be timely to reflect on our new teaching philosophy we have been working on. This model allows our teachers to cater to the diverse learning and social and emotional needs of our students. We are into our second year with this model which has been working effectively for both our students and staff. As a Teaching Team we are very proud of the work we have conducted in this area.
We have entered our model to CEWA for an Education Award – so please ask your family and friends to vote for us!
https://awards.cewa.edu.au/nomination/co-teaching-model-for-a-student-cohort-with-diverse-needs/
Fully inclusive environment and teacher autonomy –A dynamic class structure for Year 7 to Year 10 was developed collaboratively utilising a co-teaching model with three teachers and a teaching assistant for each year. This model implements the practices of Universal Design that allows for an inclusive model catering to a broad range of academic levels where individualised instruction is conducted with differentiated groupings in a flexible learning environment. This enabled staff to have full autonomy in classroom implementation, professional dialogue and experimentation with new teaching methodologies such as Project Based Learning. Our staff have demonstrated creativity, agility and resilience during their journey.
Context – Edmund Rice College is an agricultural boarding college catering for diverse range of students. Most of our students are from remote and regional communities across in the state and our day students come from our local regional areas.
At the College we believe that to improve academic outcomes, students need to be engaged in their learning. For this to happen students must feel safe and trust their teachers. Our staff continually show a great deal of compassion and empathy for our students and are always discussing new ways and ideas to help support our students.
Nuanced Leadership – Our staff act with the belief that we are foremost teachers of humanity and need to maintain a sense of belonging, connectedness and wellbeing. Many of our students have learning gaps and trauma backgrounds which present in low-self-esteem, lack of academic resilience and adverse behaviours. A new model of learning that better addressed our philosophy for learning while engaging and capturing our student's natural curiosity, also catering for their academic, wellbeing, spiritual, social and emotional needs was developed.
Nurturing a culture of increased efficacy and building professional capacity – Staff feedback has been positive. This model delivers a safe environment for staff where they support each other when things have not gone as planned, give and accept authentic feedback that is real and relevant, collaboratively explore and integrate student data to improve their teaching thus providing rigorous ongoing professional learning. These experiences have nurtured a whole school culture of accountability of excellence in Teaching and Learning. The teams regularly contact the parents in case conference type meetings ensuring they are aware of what is happening in the classrooms and are a vital part of their children's education.
Improved student academic and wellbeing outcomes – Tracking longitudinal data (NAPLAN results, learning growth, regular PAT testing, attendance in class and behavioural issues) gives evidence that the model is working. Consistent routines, structures and behavioural methods used in each class works well with our cohort of students. The Co-Teaching model allows for our students to develop a deep sense of trust with each other as they 'really know their students'. Our students thrive on knowing their teachers are concerned about their education while looking after their wellbeing.
Cultural benefits of Co-Teaching model – This model naturally provides an opportunity to link the curriculum to cultural aspects from our student's communities. Inviting elders, parents and guardians to share stories and rich, deep authentic cultural experiences while recognising these are a vital part of growth and learning. The sharing of images and videos with the students from their home communities is integrated into their learning alongside the incorporation of language – sharing and learning new Aboriginal words and meanings. The rich and ancient culture of storytelling has become part of daily rituals of prayer and yarning circles for reflection.
Paula Bacchiella
Deputy Principal
On Friday 11 September, the College came together to celebrate the wonderful array of animals in our College.  We blessed everyone and especially the animals.
I have included a special blessing for pets:
In Your infinite wisdom, Lord God, when You created the Universe You blessed us with all
living creatures. We especially thank You for giving us our pets who are our friends and who bring us so much joy in life. Their presence very often helps us get through trying times. Kindly bless my pet. May my pet continue giving me joy and remind me of Your power.
May we realise that as our pets trust us to take care of them, so we should trust You to take care of us, and in taking care of them we share in Your love for all Your creatures. Enlighten our minds to preserve all endangered species so that we may continue to appreciate all of Your creations.
Grant this through Christ our Lord.
Amen.
Anne Brown
Teaching Staff
Australian Defence Force Future Careers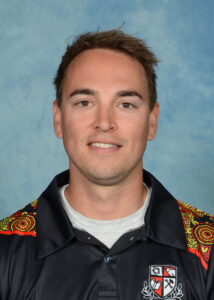 I have had the pleasure of working with four Year 12 students this year, getting them ready for their Australian Defence Force aptitude tests and possible future careers.
We have gone over the values for their chosen pathway in the Army and Navy and reasons why they want to join the Defence Force.
We have been lucky enough to have members from the recruitment centre come out to the College and assist in getting ready for their interviews and medical, which is their final step in the process after the four passed the aptitude tests.
With a number of staff at the College either currently serving or have previously served, the students have had a wealth of knowledge to get as much information as possible to get them ready to transition into soldier life.
Scott Smith
Teaching Staff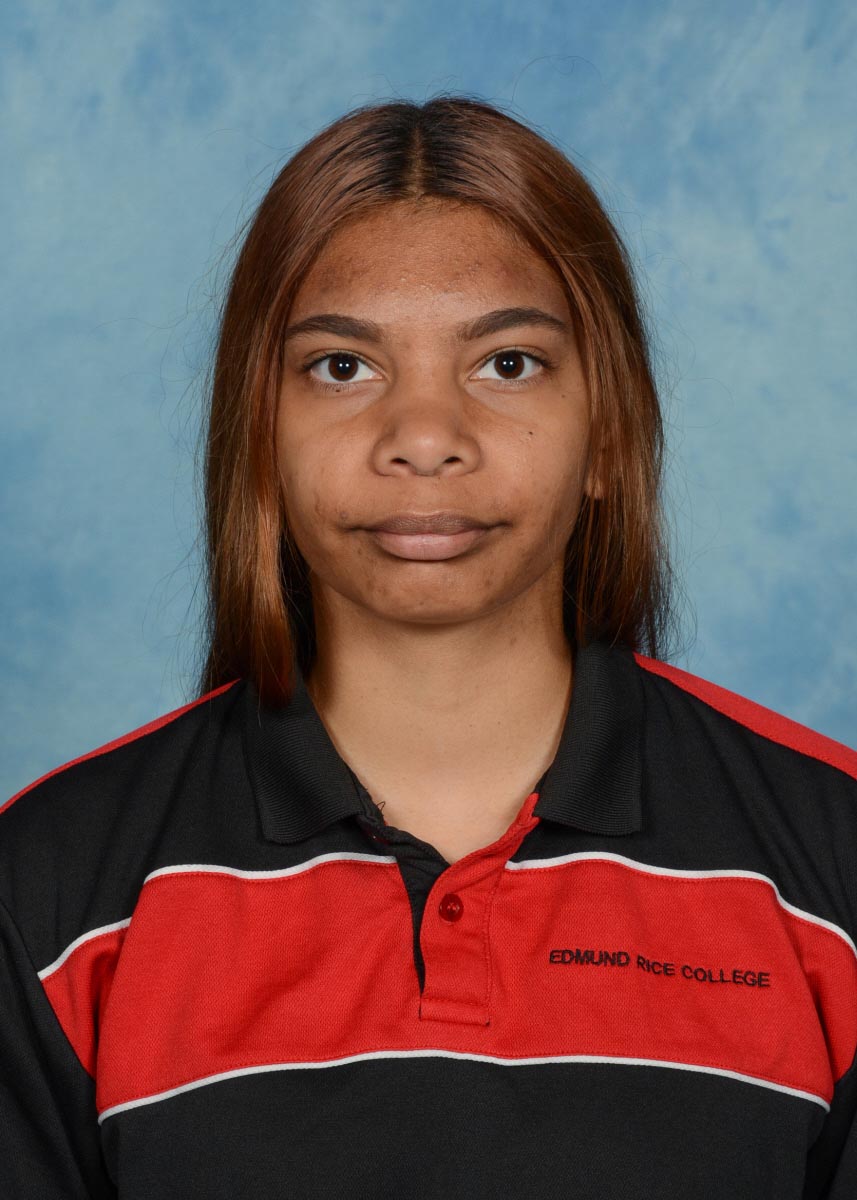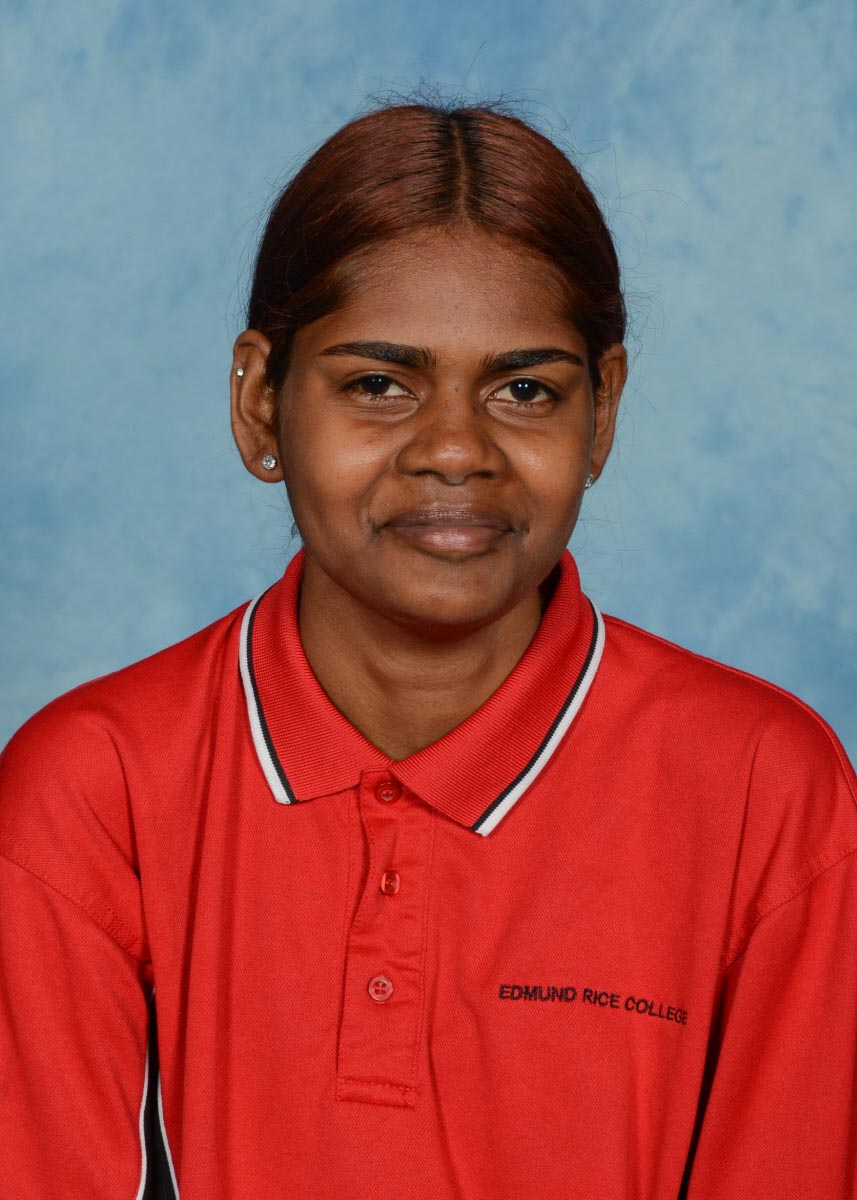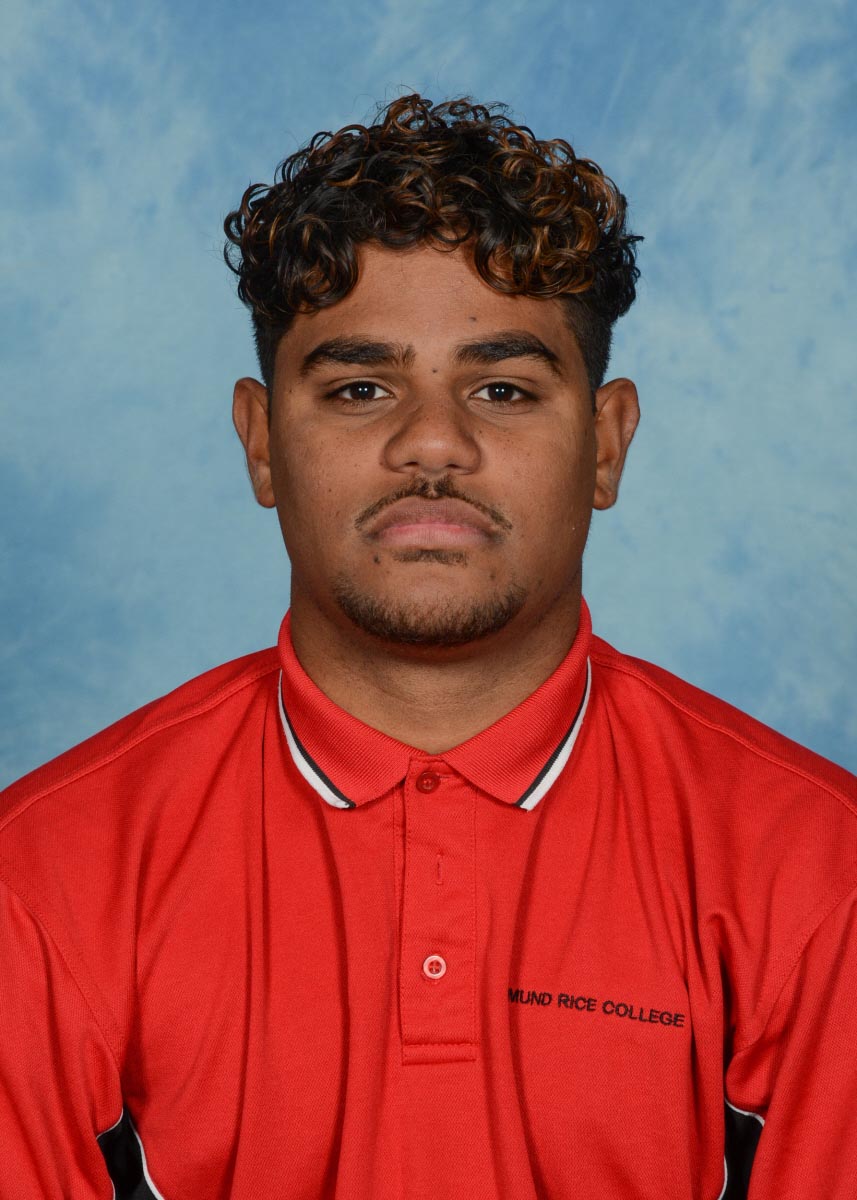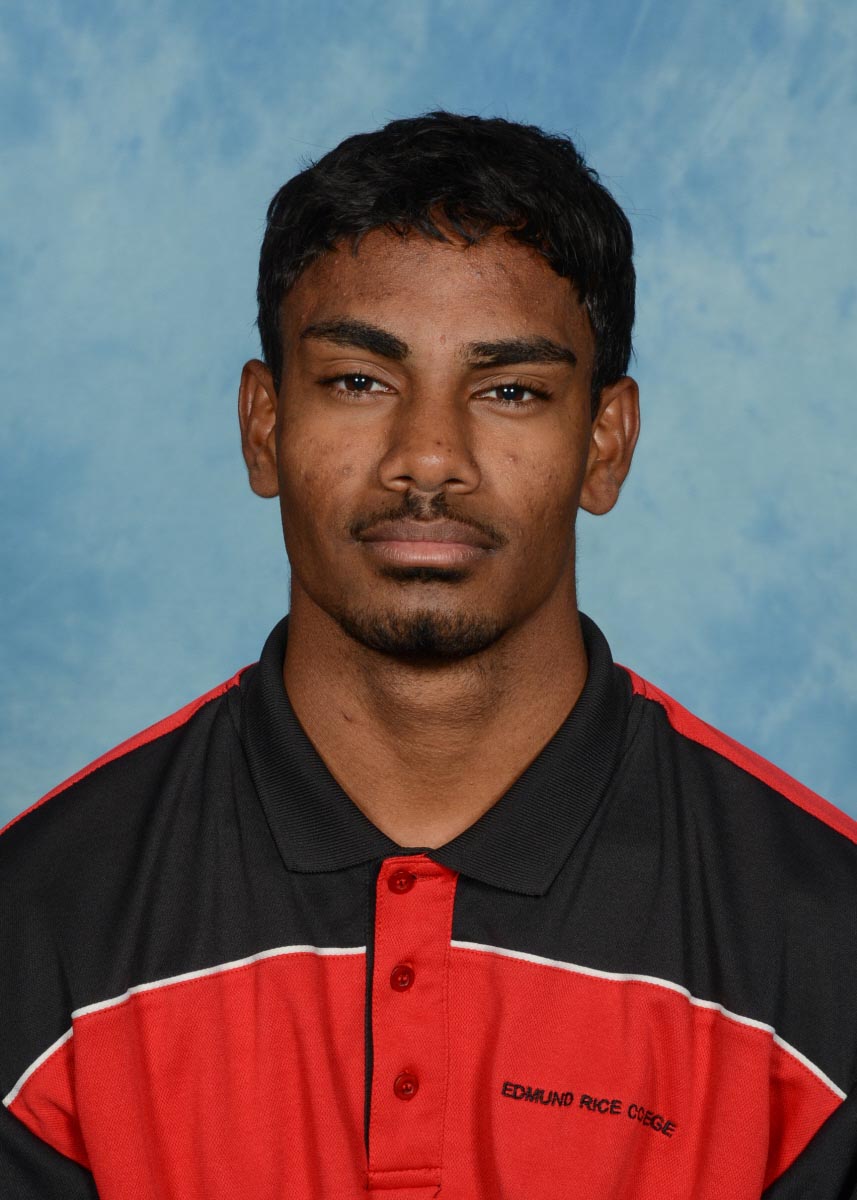 Above: Year 12 Student – Sharai Blowes
Above: Year 12 Student – Sheray Cox
Above: Year 12 Student – Nazahrius Hart
Above: Year 12 Student – Kaunell Shaw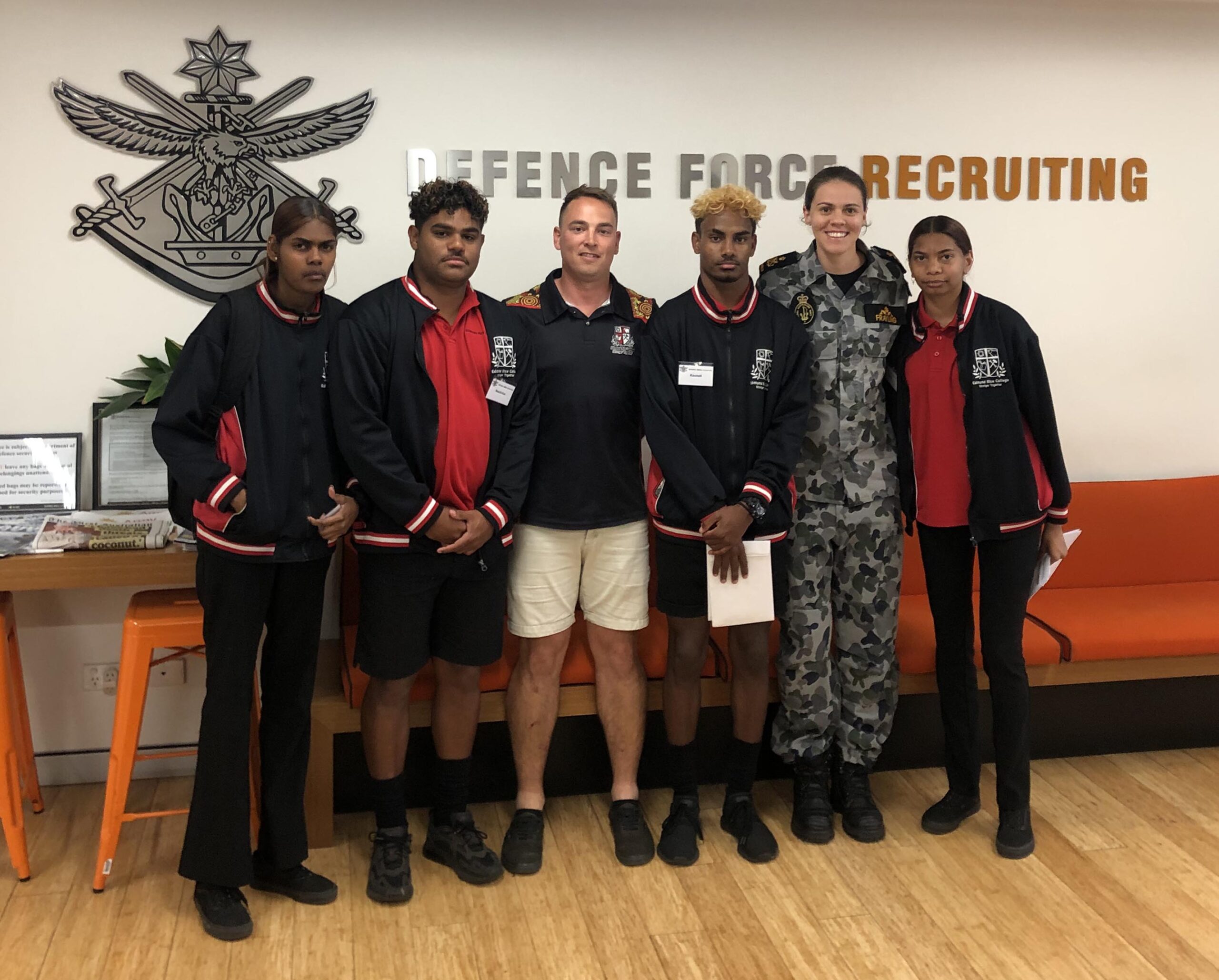 Above:  Teaching Staff, Mr Scott Smith with Year 12 students and ADF representative at the interviews.
On Thursday 20 August, the Year 9 students attended their retreat day at Bindoon Hall and worked with the Youth Ministry Team. The theme for the day was Self Image. The students had the opportunity to share their spiritual journey with the presenters throughout the day.  The students were engaged in a variety of activities over the different sessions and the level of participation and the enthusiasm was a credit to the students themselves. A great day was had by all.
Anne Brown
Teaching Staff
On 18 August, the Year 10 students had a wonderful day at the Bindoon Hall despite it being a very cold and rainy day. They spent the day with one of our nation's leading high school retreat agencies, the YMT (Youth mission team). The themes covered were social justice, self-image, relationships, knowing God and leadership. The programs were designed in a fun, compelling and interactive way where the Year 10 students had a positive experience of the retreat. They were participating in drama, games and reflection activities.
Salonee Poongavanon
Teaching Staff
Upon arrival at the Bindoon Hall, the presenters very quickly took control of the day and started the day with a fun activity for the students to get to know the presenters. The students were also invited to talk about themselves as an introduction, but all declined.  Very soon after the introductions, fun and games started. Some of the games required the students to work in small teams which the students enjoyed.  There were also some very boisterous team games which involved running around the hall and interacting with others.  The students appeared to  enjoy these games very much as there was lots of laughter. There was also some drama play games.  Most of the students were too shy to get involved in this activity and preferred to observe instead of interact. Towards the end of the day,  there was  a writing activity, and  students were then asked  to quietly pray and reflect. At one stage, there was a very meaningful activity where the students  were asked  to look inward to themselves, to help  them  think about who they really are as an individual and where and how they fit into the big societal picture. All-in-all the students enjoyed the day.
Rochelle Veness
Teaching Staff
The Reflection Day Program facilitated by the Youth Mission Team on 21 August at the Bindoon Hall was the last retreat for the 2020 Year 12 students. I think with this idea in mind, they were not only spectacular, but they were outstanding so I received lots and lots of praises from the program organisers about their engagement in the activities and behaviour.
Our Year 12's were an excellent bunch and it seems that they really enjoyed the day because it took a while to put them back in the bus.
The program is about Resilience and Life Choices. As indicated in the program the outcomes are the following:
For students to develop a deeper understanding of what resilience is and why resilience is important in our lives.
We are all faced with difficult challenges in life and learning to be resilient is important. Some people are naturally resilient but understanding that you can learn and grow in resilience is important.
That students would be able to identify what may be holding them back from being resilient and what some of the tools are in learning resilience.
For students to begin to understand that faith and a relationship with God will give us the power to overcome life's challenges.
The program started with a knowing each other activity, team work and good communication. They played "Human Bingo" which is a way of knowing each other's character traits and to trust one another. It finished off with reflection and knowing your spiritual being. To sum up their message: "We may grow in resilience, but it is important to realise that we can only do so much in our own human strength. The gift of faith and a relationship with God enables us to endure so much more than we could in our strength. Having a trust and belief in God that He will provide for all our needs, that He is with us in our trials and difficulties is something that we must always keep in our hearts".
Anna Tanner
Teaching Staff
Well we have been busy with the horses and the VET program and everything that goes with the daily care of the Edmund Equine Centre. The students have been learning about the horses and caring for them in many different ways.
The VET students have been learning about Anatomy and Physiology of the horse, the students used one of our horses Bart to be their blank canvas to paint on with water paints. They painted some of the skeletal system of the horse and to talk about it, we even videoed Bart walking and trotting to see what his movement looked like. The students also painted some internal organs and during this time we discussed about different health problems horses can have. For example, we talked about gastric impactions and distension of a horse's stomach, how to treat a gastric impaction and the treatment used for stomach ulcers and how we can try to prevent them. We also discussed many other illnesses you can encounter with horses.
The students all helped on our farrier days when the horses have their feet trimmed by our resident farrier Nick Balchin and the horses get wormed by the students once a term. The students have to coordinate these days catching the horses from the paddocks and looking after each one of them while the farrier is attending to their feet and when they are finished they must return the horses to their allocated paddocks. During this time they assist each other with the worming of the horses.
We also had our annual visit from Dr Deryk Tan and Vet Nurse Natalie Bennet from Valley Equine Veterinary Centre who cares for our horse's teeth and the students get to help participate and learn all about teeth and the care of them. They get to see teeth extractions when needed, filing of the horses teeth, learn about any other problems with the horses gums and how to care for them and treat them to prevent any further problems. The students also get to learn about giving the horses their Tetanus and Strangles injections that they have every year at this time.
All students have been learning about feeding the horses the different types of feeds and caring for them before and after school. The boarders have been doing a great job looking after the horses on the weekends including rugging and unrugging the horses when required. The students have moved bales of hay, bagged hay, cleaned the hay sheds and generally kept the Edmund Equine Centre in order.
They have been riding in the arena and working on their riding skills with the older students helping the younger students to learn to ride, which is fantastic to see. The students have gone out on trail rides and explored parts of the College on horseback. Our after school riding has been supported by Miss Courtney and her younger girls dorm and some of the younger boys who are in boarding have also been spending time at Equine after school. Miss Courtney has been a great help.
During this term the Year 8 students have spent time at Equine learning a lot about themselves as well as the horses, they have done some Equine Assisted Learning as well has how to care for the horses. I believe the Year 8 teachers have enjoyed it as much as the students.
The mini's, Raven and Seventeen have been very popular these last couple of terms and have been living in one of the stallion paddocks. The students have been taking them out for walks regularly, brushing them, platting their manes and tails and generally spoiling them. The mini's went to the Blessing of the Animals with two of our bigger horses that were bred at the College, Trumpet and Dodger. They were all very well behaved on the grass with all of the other animals in front of the main building.
I am sure all of the horses are looking forward to the next school holidays as much as the students are!
Karen Nicoletto
Equine Manager
Science Day/Animal Ark Incursion
On the 19 August, the students from Years 7 – 10 participated in Science day where they were engaged with various science related activities. The day started with a display of students' science projects in the school hall and egg dropping competition. Later on the students had unique hands-on sessions with tame and friendly reptiles, amphibians and other minibeasts from the Animal Ark. Students from all year levels had positive experiences with other fun activities that were run during the day such as making Oobleck, as well as competing in the science quiz and spaghetti/marshmallow tower challenge. The day concluded with many student receiving prizes for their efforts and making their projects.
Salonee Poongavanon
Teaching Staff
On the 28 August, the Year 8 students went to Scitech. All students had an amazing day learning about earth and environmental sciences, light bulb moments and moon base one. The students started the day learning about pollution and how different things can effect each other, they hopped onto exercise bikes and powered up a city, walked into a peaceful room with trees and animals being projected on the walls and floor and much more. They then proceeded to a show called light bulb moments where they learnt how electricity can be made from a potato and they saw a made-up rocket blown into the air. Students then had some time to explore Scitech where they learnt a bit of digital technologies by controlling robot arms and played soccer with robotic cars. To finish off the day the students had a fantastic time in the planetarium where they had an amazing experience learning about the constellations in the sky and what it would be like to walk on the moon.
Salonee Poongavanon
Teaching Staff
Time to reflect over the last Semester for the VET program, Cattle Club and Agriculture in general.
It was the last day for 'Farm' for our Year 12's and it will be sad to see them leave after their huge contribution to the ERC Farm over the last couple of years.
Although perceived as the quieter time on the farm whilst watching the hay crop, lambs and calves grow, it is the perfect time to catch up on jobs that have been on hold.
It is wonderful to be able to work with such a great willing team, being the students and the staff.  The VET and Farm Skills crew have become very reliable to carry out tasks at a true working level. As teacher's, a comment that made us proud was from the Mulesing contractor… that our student team was almost on par with the industry standard in time and efficiency.
The hay crop is looking fantastic after the seeding period, giving us machinery challenges that kept us on our toes and guessing as to if we were even going to have a decent crop at all.  The weather also had us guessing as to what yield was likely.  We can laugh about it now, thanks to Charlie's knowledge and some basic old time farm skills thinking, those seeds were sowed!  Once those rolls are baled, we can truly breathe a sigh of relief.
The livestock have all been flourishing and the first batch of xbred lambs have already gone for sale with the next due again soon.
Ros Maindok
Farm Manager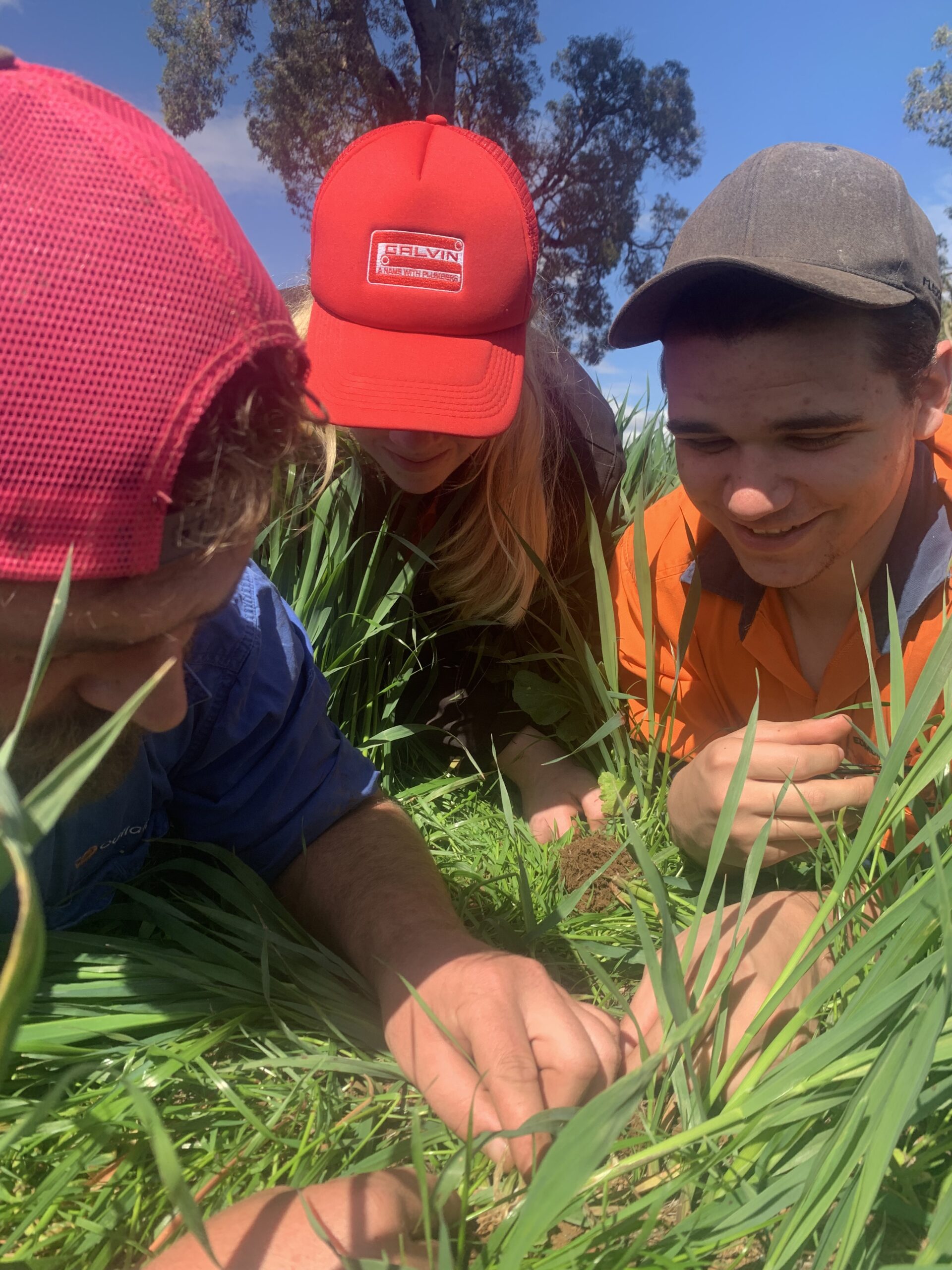 Above:  Students inspect the crop.
With the cancellation of the Royal and Agricultural shows, cattle club has been a little different this year.  We are still intending on holding the UBBA training day and show but in November rather than September this year.  Although there has been minimal cattle club after school activities, the Farm Skills team (which has some cattle club members) have been breaking in some Q heifers and a steer.  The Q calves are now about 16 months old.  It is always interesting to see how the cattle handle the breaking in process.  It is also interesting to watch the interaction of the handlers and the cattle, there is always adjustments that the kids need to make to their attitude and energy.
Next term we are going to start handling the R calves who will not be officially weaned until February 2021, I am sure by that time their mother's will not mind us babysitting them for an hour or two.
Ros Maindok
Farm Manager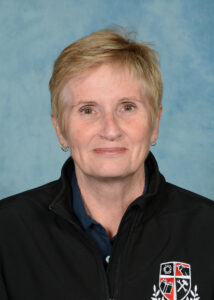 On Friday 4 September, we received another visit from the EARBUS team and many of our students were able to have their ears and hearing checked. EARBUS is a service to all children at risk of ear infection or hearing problems.
Edmund Rice College is very grateful for the EARBUS service and we look forward to seeing them again next term.
Celia Hoogland
College Nurse
As we are getting closer to the end of this term we are getting prepared to farewell our beautiful Year 12 leavers. Many of them have been a huge part of the College for many years and we are going to miss them a lot. We are wishing them the best for their future endeavours and can't wait to see them again one day.
The boarders went to the zoo on a weekend excursion and enjoyed it a lot. It was a glorious day to be walking around the zoo and most of the animals were out and about in their enclosures. Next term we are planning many exciting excursions for the boarders on the weekends including rock climbing, ice skating, movies and other things.
We hope to see everyone back next term safe, well and eager to get back into boarding life hopefully with less restrictions.
Candice Van Herk
Residential Care & Recreation Officer