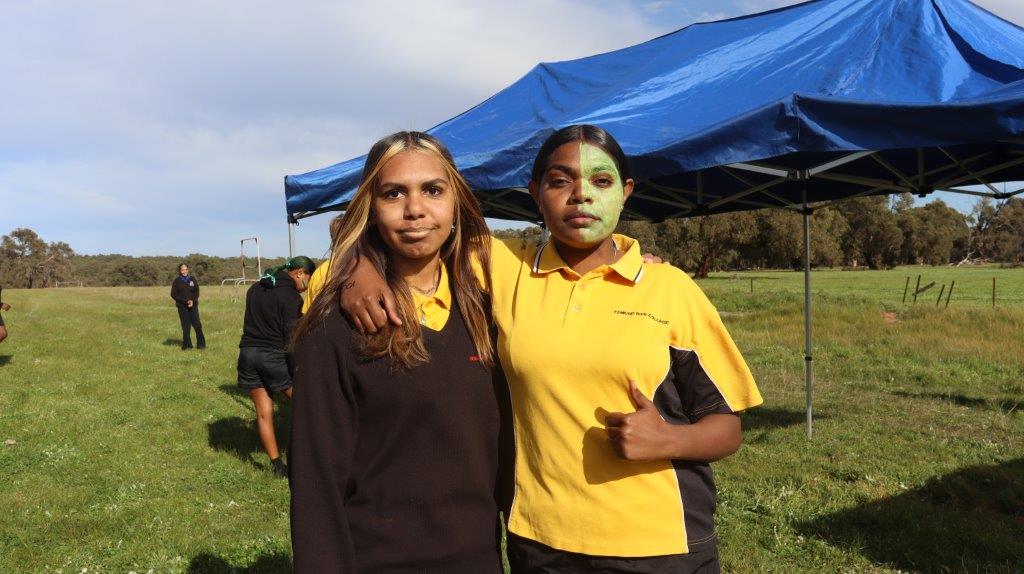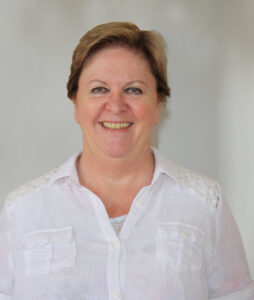 Dear Parents Guardians, Friends and Students
It always amazes me how quickly each term passes. Here we are at the end of week 6 with only 4 weeks left of the term and for us this means the end of our academic year. Teachers are already starting to write report comments, collate students' work and tally results. For our Year 12 students this means preparing for graduation and thinking about life after Edmund Rice College.
We are trialling a new award for our classes. It is an attendance award for the class with the highest percentage attendance for each week. The students in the winning class who get 100% attendance for that week will also get an additional prize. Our inaugural winners were our year 12 class with 97% attendance for Week 6. They were closely followed by the year 7 and 11 classes who are keen to take out this week. Congratulations Year 12.
Preparations are well underway for our Graduation on Friday 16 September and Presentation and Awards on Saturday September 17. These are wonderful events when we acknowledge the hard work and accomplishments of our students. We are all looking forward to seeing our families who will join us on Friday and Saturday. Watch out for our next Chronicle with all the highlights.
God Bless,
Marie Barton
Principal
Prayer
Dear Lord,
Please go before us today
and in the new week that's ahead.
Help us to soar like eagles
and to rise above any storms or
problems we may encounter.
Help us to remember to wait on you,
so you can renew our strength.
Help us to release the things we can't control
into your hands and to live in the fullness
of you joy this week.
We ask these things in Jesus' name.
Amen
Year 10 ASBT Cert I Update
This year, the year 10 ASBT Certificate I students commenced their studies at Moora TAFE ably supported by their TAFE Lecturer, Hayley Holland and Youth Care worker, Mr Mark Atkins. Students have participated in a range of opportunities ranging from civil work and construction to arts. Recently, students completed some wonderful art pieces, which have been shared by Mr Mark and which are showcased in my article. It is wonderful to see students making the most of these opportunities to assist them in developing their skills and leadership qualities and their artistic skill should be celebrated and appreciated by all in our community. Students, will continue with the artwork theme completing a totem pole activity, delivered by Fiona Reidy and Hayley Holland in the following weeks in addition, to completion of theory-based activities and learning on leadership qualities and attributes.
Above:  Some of the beautiful artworks that have been created by the ASBT Certificate I students.
OLNA  
This week, students from Years 10-12 commenced assessments in Round Two OLNA assessment window, which will conclude in the middle of week nine. Students and their teachers have been working hard in preparation for these assessments and it was pleasing to see students try their best during the first day of testing. Staff recognise their efforts and acknowledge that it is difficult to change habits which may have previously assisted in the development of negative study habits and attitude towards school-based assessment.
As previously communicated to the student body and parents in publications throughout the year, by achieving OLNA, students are working towards achieving their WACE requirements for graduation. Once students have attained a level 3 in writing, reading and numeracy they will not be required to complete any further OLNA testing. Similarly, students in Year 7 and 9 who achieve a NAPLAN level of 8 and above have also demonstrated competency in literacy and numeracy and will not be required to participate in OLNA testing. Therefore it is important that we continue to work together in collaboration, encouraging students at home and school to try their best and put in effort in improving their academic skills and understanding, to make the most of all learning opportunities provided and take on board feedback after assessment to continually strive towards excellence and betterment of themselves.
Academic Reports
That time of the year has approached, when teaching staff are looking at data and student successes and compiling their student reports for the end of our semester two academic year. I encourage parents and guardians to contact teaching staff to discuss the academic progress of your children and work in collaboration with staff in supporting the development of your child while they are enrolled at the College. Working in partnership with teachers and supporting one another assists in the development of your child and reinforces the high expectations held by both you, the parents and guardians and teachers at the College. Respectful relationships and open respectful communication are always encouraged by our staff to ensure that there is a supportive connection between home and school. If a staff member has requested a meeting to discuss your child's academic results, please follow this up and meet for a discussion as staff at Edmund Rice College want to work with students and parents to ensure that they are challenged in their learning and consistently working towards improvement. Teacher meetings can be requested via the College reception between the hours of 8.00AM – 4.00PM. Semester two academic reports will be mailed home to families during the first week of the holidays.
Tracey Crisp
Deputy Principal
Interhouse Athletics Carnival
Congratulations Westcourt!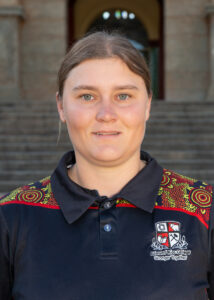 The Interhouse athletics carnival was also held on Wednesday 24th August. Participation levels were at an all time high for this event and we had students for all factions win champion and runner up champion  boy and girl for the day. Students participated in events such as high jump, triple jump, long jump, shotput, discus, javelin, 400m, 200m, 100m races as well as tug of war competitions. At the end of the day Westcourt took the win with Mt Sion closely behind in second place not many points behind and Waterford coming in third place. All students had a fun day dressing up in their house colours and participating in multiple sporting activities throughout the day.
Anna Williams
Teaching Staff
ACC Senior Basketball Championships
On Tuesday 23rd August, selected year 9-10 girls participated in the ACC senior basketball championships. The students were up against year 11 & 12's. They did an amazing job and showed a great deal of teamwork and sportsmanship throughout the day. The girls went down against Swan Christian in their first game by 6 points. They lost their second game by 10 points against Prendiville. In our last game, after being 10points down at half time, we finished off the day with a win against Carmel. The girls all had a good time and played their best.
Anna Williams
Teaching Staff
Due to COVID and in order to keep our senior students safe and well for returning home to their families, the College held the Senior School Ball for the first time on the College grounds.  A beautiful marquee, complete with silk walls and twinkling fairy lights, was erected at the front of the main building.  A sumptious 3 course menu was served from the college kitchen, thanks to Chef, Geo and the College kitchen team.  Students and staff members danced the night away to music supplied by the DJ.  Congratulations go to Vinginia Evans and Tennessee Garlett who took out Best Dressed Girl and Best Dressed Boy and to Adrienne Tressider Gilbert and Jeff Ward for winning the Belle of the Ball and Beau of the Ball.
On Sunday 14 August The West Australian Harness Driving Society (WAHDS) conduced their inaugural Bindoon Park Drive at Edmund Rice College.  It was great to see these vintage vehicles against the backdrop of the historic buildings we have at Edmund Rice College.
The terrific weather brought out numerous entrants and spectators to this growing interest in promoting safe carriage driving, both for pleasure and show driving.  It was interesting to see the passion that members of the WAHDS have in preserving the history of our early modes of transport through their attention to detail, antique and vintage memorabilia, and the stories they have to offer about their vehicles.
Cattle club is now in full swing with 7 students attending and new members Marcus and Romeo joining us yesterday.Ros Maindok
Cattle Club
Cattle Club members completed move and muster challenges with progressive added skills.  At the end we changed the dynamics with team mates to see how effective the "job" was and how they had to change roles.  Students were able to give feedback on the purposes of the exercises.  Students also practised putting on halters and addressed animal stress.  Students have been working in a team to gain more confidence, with one of the less confident students, gaining skills to become the supervisor in the last exercise.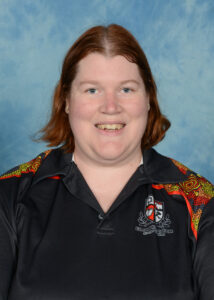 The footy season is nearly over at Edmund Rice College Bindoon.
The Chittering Broncos girls footy has wrapped up for the season. Unfortunately the 7/8s and the 9/10s weren't able to make the finals. The year 11/12 team who joined with Ellenbrook did make the finals but were knocked out in the first round.
The under 13s team for Toodyay Lions have finished for the season – they gave it their best but were unable to make finals.
The under 16s team finished 2nd on the ladder and have started their finals campaign. Unfortunately they lost their game on the Saturday just gone but have another chance this Saturday to get into the Grand Final.
The Year 11/12 boys play for the Chittering Broncos. They finished 2nd on the ladder and are playing finals. Sadly the boys were defeated in the first final but have another chance this Sunday against Morley. We really hope they can make it to the grand final.
Candice Van Herk
Football Coach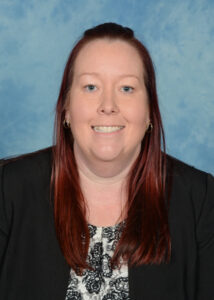 This Term we have had Boarders in 6 different football teams, that go in different directions each weekend. We also try to plan something cool over the weekend, like going to the cinema, or bowling or ice skating and then we also fit in shopping as well. No weekend is complete with out a trip to Maccers. We have amazing Boarding staff who plan activities and drive buses and supervise these excursions. Saturday's excursion to Malaga Ice Skating rink was a lot of fun. Some Boarders hadn't been ice skating before, and even though I warned them about the cold and wearing two pairs of socks, they couldn't believe just how cold it was. There were many thrills and spills, luckily we could use the zimmer frames and penguins to get around the rink.
A reminder to parents to have Leave Forms in by Wednesday each week, to give staff time to plan activities, catering and rostering. Parents need to fill in a leave form with all details of where the student is going and the host family's details. If students need a lift out of the College or back please contact staff asap to discuss. We can only give students a lift to the place of the excursion Friday's and similarly Sundays back from shopping.
According to the Department of Health, electronic cigarettes (e-cigarettes) are battery-operated devices that heat a liquid that emits an aerosol which is inhaled through a mouthpiece, and then exhaled by the user as a fine-particulate smoke.
The liquid is often called 'e-liquid', 'e-juice', or 'vape juice' and is intended to deliver chemicals directly to the lungs.
Using an e-cigarette is often called 'vaping'.
The device often comes in many shapes and sizes and may look like a cigarette. Others may look like everyday items such as pens, highlighters or USB memory sticks.
There are a number of things, that I am sure parents can understand are banned from the College. For example our Drug Policy outlines 'drugs, cigarette's and alcohol' are not to be brought into the College or consumed here. More recently we have started to see and have found students who have brought Vape machines to the College. These are included in the Drug Policy and are banned from the College. Students who are found with Vape machines will have consequences as outlined in the Policy. Vaping is a highly dangerous pass time, with many toxins found in the liquid, some pods have the same amount of Nicotine as a packet of cigarettes. While we continue to educate and discuss things like this with the Boarders, we ask that parents take time to research 'Vaping' and discuss the dangers and consequences.
Sam Jenner
Head of Boarding