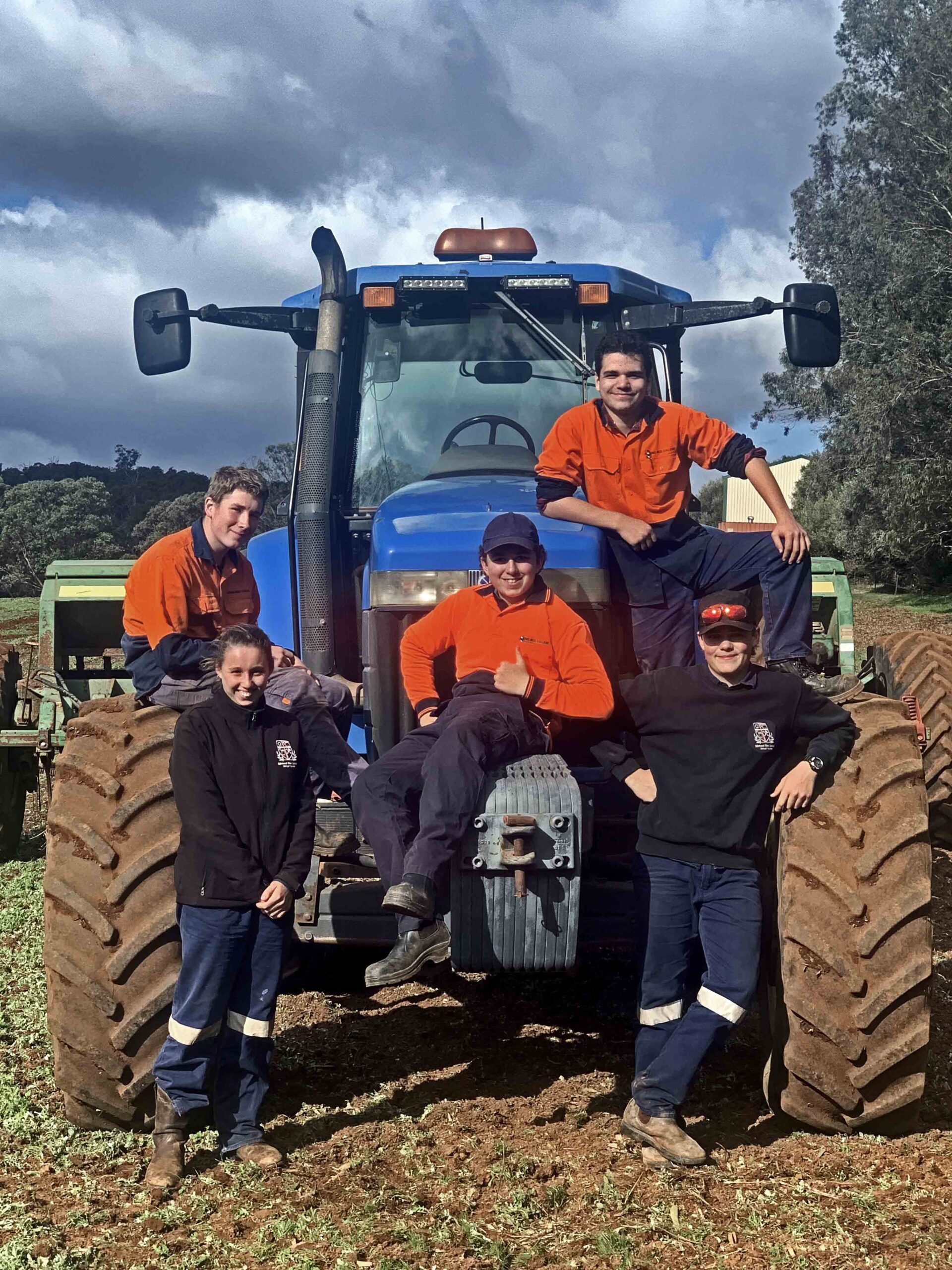 Please be advised that Edmund Rice College have had to introduce a Transport Fee to take your child to and from Perth Airport or Perth metro area when parents/guardians have requested that they are returned home during term time for no authorised reason.
The fee is $100 each way and will be needed to be paid in advance of your child leaving/returning.  This fee is to cover staff and vehicle transportation costs.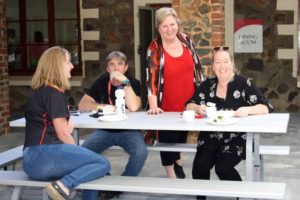 Dear Parents, Guardians, Friends and Students
This week has seen the Year 10 – 12 students taking part in work place learning or the VET block on site at the College. This wonderful experience has been arranged by Ms Hayley Holland, who is one of our Central Regional TAFE lecturers, in collaboration with Mrs Theresa Okely and Ms Paula Bacchiella. They have had a wonderful range of presenters. They have been immersed in art, music, aboriginal murals, cultural awareness and today a cultural walk in Kings Park with jewellery making and a language and culture workshop. Next week they will be involved in team building activities and they are cooking lunch for the whole College community in the Fire Pit.
I would like to take this opportunity to particularly thank Hayley for all of the dedication and commitment she puts into everything she does with our students. Our young people are extremely fortunate to have someone who is able to deliver innovative and engaging programmes.
Our staff are currently working with Abstudy to arrange flights home for the holidays. The shortened term has meant that we have not had all of our students here. Staff have worked tirelessly to make sure that our students who have not been able to come in this term are still engaged in work. I know the House Parents have been making phone calls home to those families that they have been able to contact. Once again thank you to each of them for their work this term. As I have said before the resilience and willingness of our staff cohort has been a true blessing. I am in awe of each of them.
We are looking forward to welcoming back all of our students next term. Have a wonderful time with your young person over the holiday break. Stay well and safe.
God Bless
Marie Barton
Principal
Prayer for Reconciliation
God of all creation,
as we journey together in this Great Southern Land,
we pray for healing, forgiveness and unity,
creating a path of good will, with justice and compassion.
Jesus, through the power of your love,
you have given us the courage, wisdom and strength
to share our gifts and talents in humility
In peace and understanding we reconcile with each other.
Creator Spirit, we come together in prayer and thanksgiving for the many blessings we have received.
Allow your Spirit to wash over us and give us strength to walk together as one.
Reconciliation Church prayer was written by a small group of Aboriginal Elders and Reconciliation Church staff members in 2014.
Amen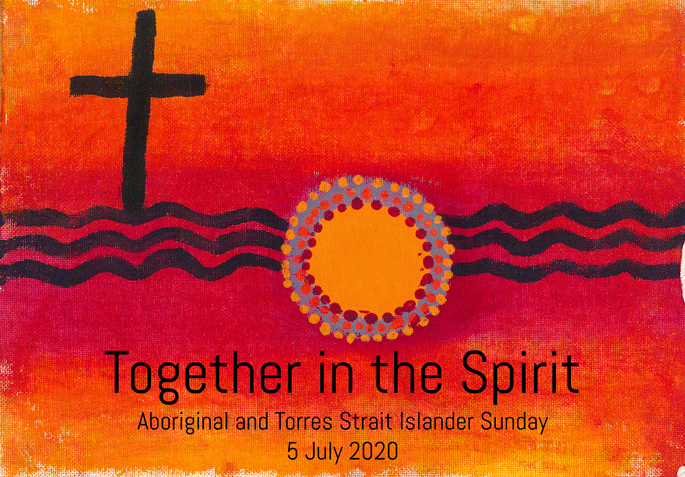 As we come to the end of our term I am very pleased to report we are ending very differently to how we commenced. It has been great getting most of our students returned to College and back to their normal routines. The term started with the unknown of where COVID would take us and it took us on a journey as restrictions were steadily lifted and our mode of teaching and learning adjusted accordingly.
Edmund Rice College is finishing the term strong. Year 7 & Year 8 attended their scheduled Retreat Program and these days are integral to growing our students' faith and spirituality. The Year 7, Year 8 and Year 9 Camp is also going ahead as planned­­ – the staff and students are all excited about this.  Camps are part of our pastoral care philosophy which ensures that every child is known and cared for providing wraparound academic, social and emotional care. The activities are developed to push the students outside their comfort zones to be able to take risks in a safe and inclusive environment. Team building, collaboration and leadership skills are a big focus of the camp. The students will also be involved in all meal preparation and cooking which help build their life skills.
The Year 10, Year 11 and Year 12 students are currently participating in a VET block week. Due to the COVID restrictions on schools, this limited the opportunities for our students to arrange their work experience. However, the College realises the value and importance of this week so we put together a program that would support our student's professional growth. A huge thanks go to Miss Theresa, Miss Ros, Miss Karen, Mr Steve, Mr Charlie, Mr Mike and Miss Hayley for all their organisation of activities and extra work they have given to making this week such a success.
Equine and Agricultural VET students have been busy on the farm engaging in real life 'Farm' experiences. They are in groups rotating through a range of activities: spraying, marking of sheep, building structures for monitors, completing maintenance of the seeder, feeding, doing livestock health checks, checking water, pipes and crops.
Leadership VET students have been involved in a range of workshops and excursions. They have been fortunate to have had wonderful highly-acclaimed guest artist and speakers to work with them. Lance Chad and his son conducted a full day workshop teaching how to paint landscapes with watercolour in the morning. The afternoon was enjoyed learning to play tunes on the guitars. They have also painted two amazing Aboriginal Art murals that will be hung with pride at the College. Yesterday Shaun Nannup took them on a personal journey through story and discovering. Today the students are on a cultural excursion learning to make jewellery and participating in a language and cultural workshop.
An alternative program was developed for two very talented students engaged in other learning. Miss Grace who has a natural gift with painting, drawing and sketching is working on three murals for the College. Miss Brenna who has been engaged in workplace learning during the year has become our resident beautician painting the staff's nails and making us feel very glamorous. Both girls are doing an amazing job.
The VET block week will be finished with both groups and all staff coming together to celebrate our learning as a College by preparing and cooking our meal on the College Fire Pit area that was created and built by our students.
Wishing you all a lovely and safe break with your children.
Paula Bacchiella
Deputy Principal
Wow what a term it has been as we have begun emerging from the COVID-19 pandemic.  With restrictions easing, it's time to start thinking about life beyond lockdown.  Even though many of us have been looking forward to getting back to normality, we have been unsure of what to expect with what lay ahead and somehow adapting to a new 'Normal'.
We have had to adapt to lots of changes. My role as the Psychologist at the College was able to be adapted to meet the needs of my family and I was able to continue working from home providing psychological services such as tele-health counselling to the students at Edmund Rice College.  I had to learn how to juggle my work role, my motherhood role and now my new role as an educator for my children too.
During the school holidays though my family and I got to spend extended amounts of time with each other due to the lockdown.  Some of the things we did as a family were painting gratitude rocks, trying to place our focus on appreciating all the things we do have and are important to us. We also spent time on self-care where we had lovely facial mud masks – let me tell you my boys didn't look too happy!
We also tried our hand in making pasta from scratch – let's just say, it's not as easy as it looks nor will we be doing that again.  Our family also focused on reaching out and staying connected, having to adapt to seeing other family members over face-time, greeting friends and relatives with our elbows, rather than a hug and helping each other out – especially when someone ran out of toilet paper, flour or tinned items.  Oh how good has it been to return to the shops and have aisles stocked with necessary items again!
Not all people have been quiet as lucky as I have been though and this pandemic has had much deeper impacts such as some of our local businesses not surviving and people losing their jobs, their homes and not forgetting the elder being isolated due to the significant risk of contracting this virus. This sudden and invasive arrival of this pandemic into our lives have left us wondering what things lay ahead.
The academic outcomes, mental well-being along with the medical safety of our students have been at the forefront of everything we have done at Edmund Rice College. Education staff within the school environment have had to evolve in the delivery of the educational content whilst communicating openly with students about what they were finding challenging and celebrating how the changes have also brought along some positive effects.  The increased/forced communication between staff and students have resulted in a deepening of the relationships formed.
We have had to recognise and acknowledge that things change, life flows and alters, having to adapt, grow and evolve…
We have had to concede that all circumstances are temporary and like waves in the sea that seem separate, we're all part of the great & mighty ocean.
Michelle Sladen
Psychologist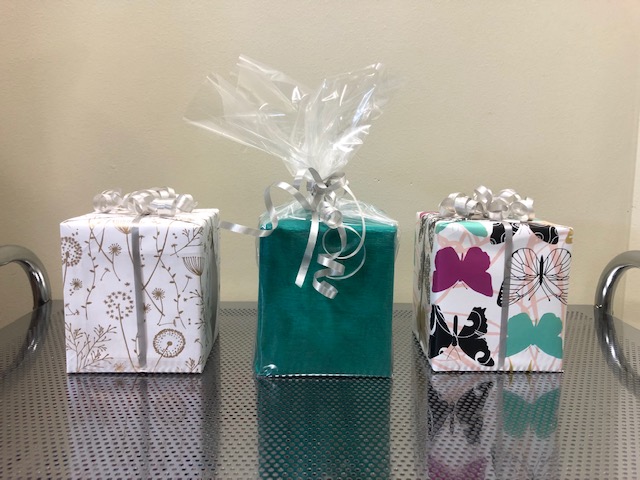 Monday 15th June was "School Cleaners Day".  Our cleaners work very hard behind the scenes to keep our school sparkling.  We celebrated School Cleaners Day with special gifts and a shared morning tea.
It is a very opportune time to thank our cleaning staff who have recently been working extra hours to keep our school safe and sanitised during the COVID crisis.
Year 10-12 (Almost Post COVID Breaking News!!)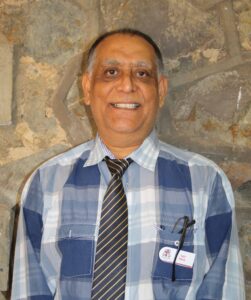 Years 10-12 have had a bumper return to their return to almost 'normal' classes in Term 3 so far!
We saw many come back from outlying communities, but some families have chosen to keep some of their darlings at home for the foreseeable future!
Year 10 studies continued with a near normal curriculum with studies in English, HASS, Maths, Equine and Farm subjects.
For the most part, many students returned with a new vigour and some stories to tell. It has been great to see them flourish and have wonderful mind sets during these erratic and unpredictable periods in our school and society!
The Year 11 and 12's (they have been the enduring force at school) have realised that their WACE tasks are now becoming important to them and have settled down to producing some nice pieces of English General works.
The 'On again, off again' dreaded WACE External Task from the Department of Education finally took place last week, and in English for the Year 12 programmes, there were some very pleasing and surprising results.
My appreciation and that of all the other subject teachers goes out to all the students for being flexible and understanding – it's great to see mature attitudes prior to their final departure in Term 4 into the great world of work soon!
Well having said all that the students returned to school, would you believe it, next week, they will all leave us for end of term break! It will be a mixed blessing this term, no sooner we thought we were almost back to normal, only now to send the kids home! But the teachers, who have been absolutely resolute during this period need a little break now! Thank you all for fantastic efforts in Term 3.
Talit Paul
Teaching Staff
IoT (Internet of Things) Grant
Edmund Rice College was honoured in receiving the WA IoT grant from the Department of Primary Industries and Regional Development (DPIRD), and that has reshaped Wi-Fi connectivity across key parts of the school farm and allowed us to benefit from IoT devices.
In partnership with Agrinet (an innovative Wi-Fi technology company) which is experienced in regional applications, Edmund Rice College was able to install 'Sleepy' Wi-Fi repeaters in various key areas of the farm site, which provides a high bandwidth Wi-Fi network. These technological installations have proved extremely successful in enabling us to integrate a range of IoT technologies. Relocatable IP cameras were installed in strategic sites around the farm, for example, (cattle club, shearing shed and equine) which has allowed for remote monitoring. Wi-Fi connected weather stations and soil moisture probes have also been integrated on the school farm.
The IoT project at ERC has been a journey for many students and staff (especially the school Farm Manager, Ros Maindok). Everyone has had some input and all were given insights and ideas about the project. The key questions of IoT installation of devices to integrate learning, was perfectly adapted to the process of Project Based Learning (PBL), which has been rolled out across all learning areas of the College. With the installation of cameras and water tank monitors, students and teachers were quite excited about the prospect of being able to collate and analyse data.
Edmund Rice College is grateful to the DPIRD for the generous grant received towards this project, the partnership with Agrinet and to all agencies and individuals who have contributed in many ways, making this a success.
There will be a demo day at ERC about the IoT project that will be held next term. If you or any farmers want to attend, please register your interest by informing the school.
Salonee Poongavanon
Teaching Staff
VET – ASBT Civil Construction
This term the ASBT Leadership Certificate II students have had the opportunity for a taster course in civil construction. Central Regional TAFE and lecturer Ross brought a skid steer and excavator to College and started some training at school before taking the students on excursion to Moora TAFE and a local pit for more training. The students enjoined the training and some showed a lot of promise as possible future machinery operators – so much so that we are now having discussions with TAFE regarding more training and the possibility of Year 12 students being assessed and ticketed.
Theresa Okely
RTO & VET Administrator
Year 11 & 12 Certificate II Sport & Rec Class
For the last part of this term the class has been working hard on getting things ready for the Athletics Carnival next term. The students brainstormed how they can put their mark on their last Athletics Carnival and came up with the idea of having a food truck attend for lunch.
They then researched and found a truck, came up with and presented a proposal to Miss Marie and Miss Paula on how and why we should have the truck.
After some Q and A and a think about it, they gave the students the green light to fund raise and book the truck in.
We have $2 and $1 guess the lollies in the office and will be making and selling cupcakes and chips in the first week of next term.
The students have shown great leadership and are very excited about this year's Athletics Carnival.
Scott Smith
Teaching Staff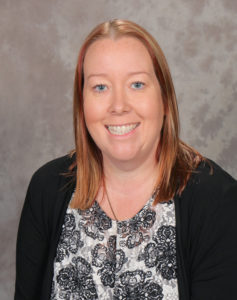 We are coming to a close of the term and what a strange term it has been. We've had staggered starts for many of our Boarders, with some only getting to school in weeks 6 & 7 and many having to wait until next term to get back. The senior students have been wonderful, learning the new rules because of COVID-19 requirements and being patient for the first few weeks while we were not able to go out on Boarding excursions at all. Things have relaxed slightly in a few areas, as WA is moving through Phase 4 and into 5. Next term we will still have to be mindful of many areas. For example, we can have more students in Boarding but we must still follow the 2m2 rule for bedrooms; we will still have cleaners in every day in Boarding; the dining room will be split into two seatings and students will remain 4 at a table; we will continue to use 1.5m physical distancing and bathrooms will be rostered so that allocated students use specific showers and toilets. Off campus visits to family and friends will be limited and must be approved by the Head of Residential Care/Principal. We also recommend that students download the COVID-19 tracing app to their mobiles. Many businesses and even sports teams are following strict COVID-19 tracing rules, with many asking for the name and mobile of each person they come in to contact with. We continue to check students each morning, including physical (temperature) and mental health checks. We are also closely monitoring their health and students who present with colds, runny noses and sore throats are isolated until they are well – where possible some students will return home while they are ill. We have also completed a risk assessment which includes our planned response to single or multiple cases being identified amongst Boarders. Parents are reminded that if there was a positive test, a parent/relative would have to fly to Perth to care for their child while they are in isolation. If you have any questions about these issues or any others please call myself or the College Nurse to discuss.
Boarding staff are in Professional Development on Monday 20th July and Boarding students fly/return Tuesday 21st July ready for school Wednesday 22nd. Please contact myself or Miss Trish to discuss your travel plans.
Sam Jenner
Head of Boarding
Parents/Caregivers are invited to view the Australian Boarding Schools Association Charter with regards to COVID-19 by clicking on this link.