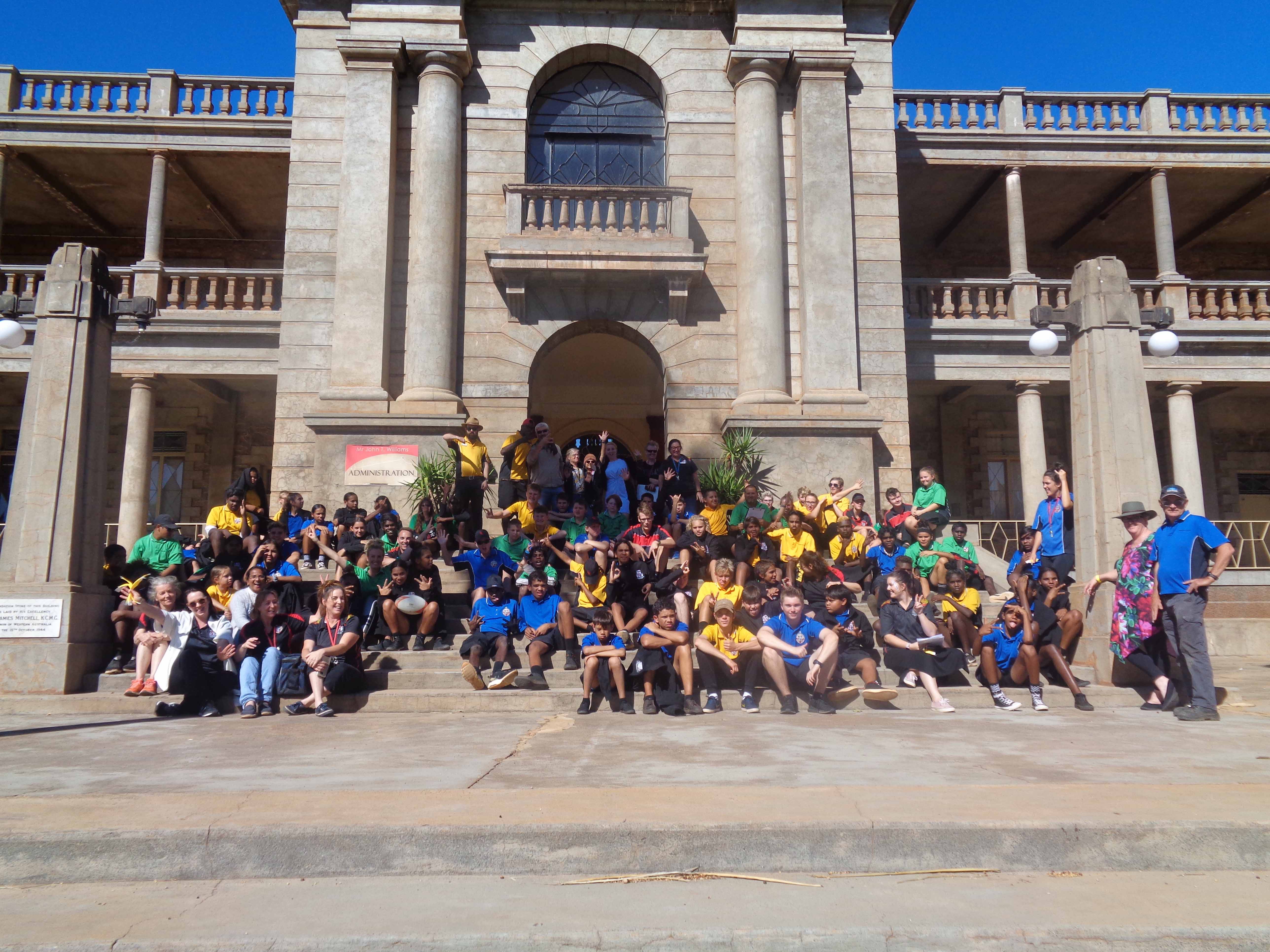 We are extremely blessed to be an Edmund Rice school, to be named for our founder is a great honour. Blessed Edmund was an important man to the uneducated young men of his time and his work has been continued across many countries. Each year we celebrate Edmund Rice Day in all the schools and colleges in our network across Australia. Every school does it in their own unique way.
Friday 3 May was our special day and the weather was superb for the whole day. We started with the celebration of Mass where we reflected on Blessed Edmund's life. We were led by Father Michael McMahon who is the chaplain to Mazenod and St Brigid's Colleges in the hills of Perth. After piece we joined together for our annual Inter-house Cross Country Carnival. It was inspiring to see several of the staff who also ran the track with the students, challenging them to beat them and their own personal best times. A great moment was watching Mr Paul approach the finish line, lie down on the ground and roll away to run off and let the students pass him. Both Miss Bella and Harriet had told the year 7 and 8 students if they got in before Miss Donna and Mr Paul there would be a reward. Amazingly every student beat these two staff!!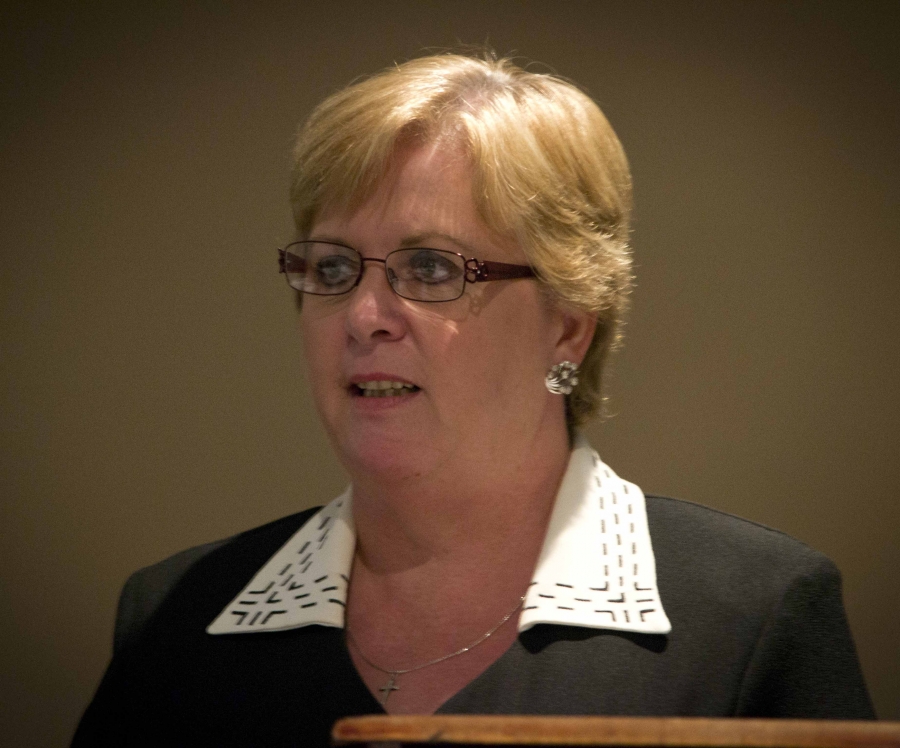 After lunch we all participated in our fun Fete. There were lots of activities for the students to take part in. It was wonderful to see our whole community in the forecourt sharing this special day. The students were able to go home early and the staff enjoyed a well deserved afternoon tea at the Bakehaus. Thank you to everyone who made this day a memorable one.
It always amazes me how quickly the terms pass. It is already the end of week three. As the students will tell you, I often walk around the school and visit their classrooms. It has been a great pleasure seeing the work the students are doing in each year level. I love it when I go in and the students are eager to show me what they are working on. You can all be very proud of the work your sons and daughters are doing in the class and during options. I can honestly say that there is currently not one person striving to improve in some way. This is the most important goal anyone can have. I look forward to our formal assembly on Monday when we will acknowledge those students who have achieved outstanding results.
Last Friday was a sad day for us as we said farewell two of our wonderful staff. Mrs Ursula Isgar has been working in boarding since March 2015. She has been much loved by all the students she has cared for and respected by all staff. We wish her luck as she starts her new position at Santa Maria College. Miss Bella Fleming joined us at the start of term 2 2017. Her smile, willingness and ability to connect with the students will be greatly missed by all. She is taking on a new challenge setting up a girls academy at St Brigid's College. We wish them every blessing in their new positions.
God bless,
Marie
From the Deputy Principal
Leadership and Conflict Resolution Skills
Young people in today's schools will be the next generation of leaders in the workplace, in our communities and in their families.  Genuine leadership opportunities support transition into adulthood, foster the skills and character to be responsible citizens, and promote social and emotional well-being. Being involved in Leadership activities help young people to develop leadership skills and character. This week two of our Year 12 student by Two 12 students Winifred Jane and Callum Tyler completed advanced training for Peaceful Pathways to Conflict Resolution, which is an endorsed subject for WACE. This workshop provided real-life opportunities to practice – where successes and failures are equally valuable. Self-reflection and taking on feedback was also another big part of the course which helps build their capacity in this area of leadership.
Most of the time in this workshop was spent learning and then practising how to run different activities as facilitator in many different scenarios. Winnie and Callum then took five Year Seven students through the activities that they had learnt.  While they enjoyed this experience, the activity certainly provided a challenge for them. However, while it was a difficult task, Callum and Winnie did not give up and kept going. Working through difficult times helps develop personal resilience and grit which we know are much needed skills in life.
We were very proud of Callum and Winnie.  It was very rewarding to watch them grow in confidence and skills. Our young leaders not only learnt a lot about themselves, but also how to work in teams and about the roles of facilitators. The following were their highlights: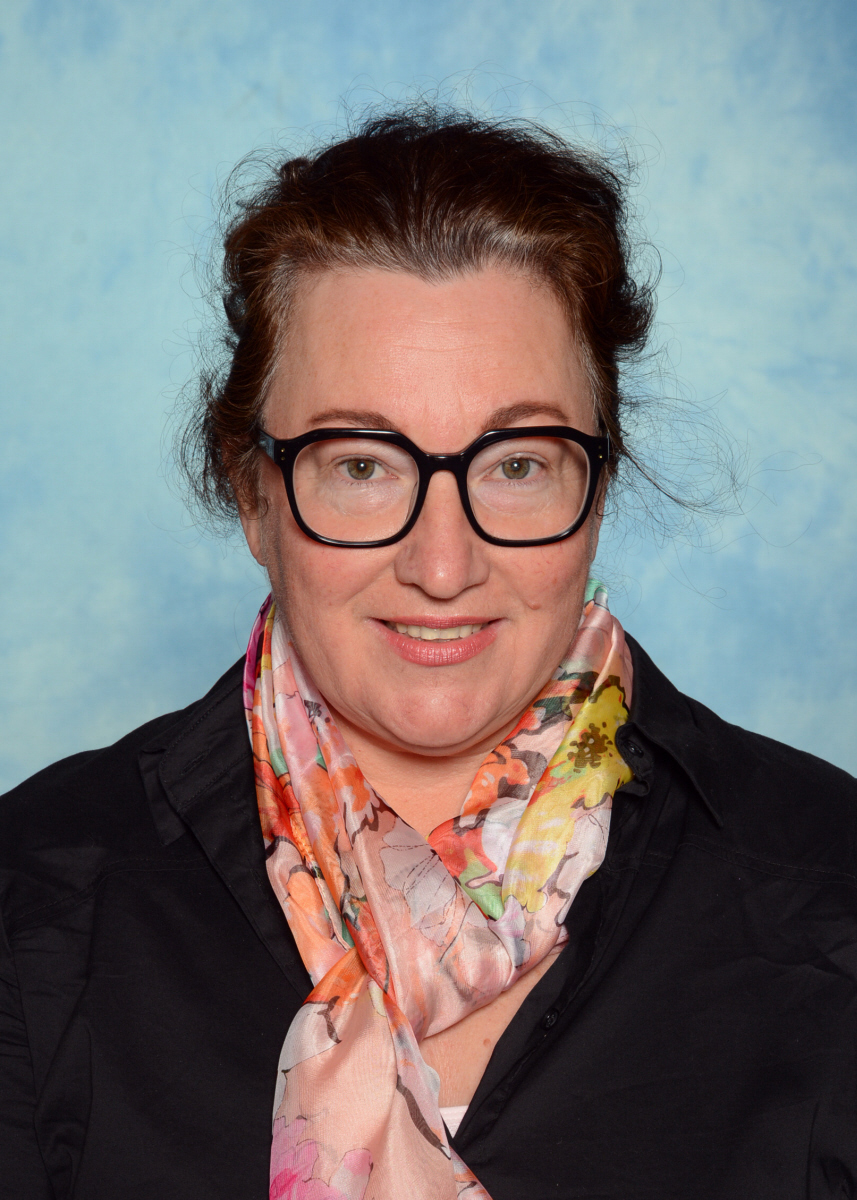 Gained more self-confidence
Mastered some basic teaching strategies
Realised that the facilitators do not give the answers to the students, rather they are to keep asking questions so the students find their own solutions.
Each student improved their public speaking skills
Realised that when they work with a team they are more productive
Appreciated the value of receiving and giving feedback
Learned that receiving feedback is an excellent way to improve their skills and not to take it personally
They both really enjoyed the challenge of organising activities' and getting to know each other's different perspectives on topic
It deepened their understanding of the harmful effects of violence
Violence is not an acceptable way to solve matters
Learned some valuable strategies on how to cope when upset or angry
Understood the value of communities and that each person plays an important role
Comment from Sally Herzfeld – Trainer and Assessor
'Winnie and Callum are two very special people. I hope they will show you their gold edged certificates. They persevered, even though they found it harder than they thought it would be. They were wonderful with their planning and implementation. During the session, they had to adapt quickly to different situations when things do not go as planned and they did this very well. A valuable life skill.'
I am very proud of these two students and would like to take this opportunity to publicly acknowledge Callum and Winnie for their achievements and give them very sincere congratulations for persevering the way they did. Their course does not end here. In a few weeks time they will assist Miss Sally in running the program with the Year 7 class. I am sure this opportunity is very exciting for them but as equally daunting. Callum and Winnie were definitely pushed out of their comfort zones this week but took on the challenge with great integrity and enthusiasm. During the Term they will be working with me on a Project for International Peace Day in September. Congratulations Winnie and Callum.
Paula Bacchiella
Deputy Principal
Edmund Rice Day Celebrations
Since 1996, the 5th of May has been a day of celebration for our founder, Blessed Edmund Rice's beautification  We continue to celebrate this day within our school and the wider EREA community.
Our day started with a Mass conducted by Fr Michael McMahon where we reflected on how our small community brings to life Jesus' messages of compassion, justice and peace, and how we invite others in to share in the story of Jesus. Everyone was respectful and attentive throughout the Mass. The College is very grateful for Fr. McMahon for coming to celebrate Mass with our community and to Miss Anne for organizing the morning.
The College then participated in the Inter-House Cross Country. It was fantastic to see the level of participation from students and staff. A big thank-you to Miss Bella for making this event possible.
After lunch, weeks of planning and preparation came to fruition as the staff and students continued the celebration of the Feast of Blessed Edmund Rice by conducting a Fete. There were numerous stalls and activities that students and staff were able to participate in, including fairy floss and popcorn, a thong throwing competition, face painting, sumo wrestling, minute to win it and so much more. There was even a raffle and the winners were Naya Haji Noor who won the football and Royce Hall who won a basketball.
This year saw our year 10, 11 and 12 students attend the combined 'senior school' camp held at Manjedal Activities Centre in Byford.
The campsite itself is an incredible facility with numerous activities spread throughout beautifully thick bushland. Students engaged in a program that included raft building, high ropes, crate stacking, search & rescue, team building and racing through the air on WA's longest flying fox. Activities promoted skills in leadership, team work, self esteem and mentoring. The camp was a wonderful opportunity for staff to further develop positive, encouraging relationships with the students and was an absolutely wonderful way to end our very busy Term 1. Thank you to all our fantastic senior school staff who helped cook, facilitate activities and supervise students for what was an incredible three days of adventure.
Bella Fleming
Camp Coordinator
Our Inter-house Cross Country Carnival was held as part of Edmund Rice Day this year; the sun was shining, the students were excited and the course through the paddocks looked as beautiful as ever. Students started from and finished on the schools main oval, with the girls running 3 km and the boys running the longer 4 km track. We had three staff join in the run this year, congratulations to Ms Donna, Ms Di and Mr Paul who all ran the course in very quick times, crossing the finish line before many of our much younger student cohort. Special thanks to each of the staff who took on duties to help run the event, enabling it to be another successful sporting day for our College.
I'd also like to mention and thank our wonderful Year 12 leaders who set up, ran and assisted with packing up the carnival, your continued help with these kinds of events is always greatly appreciated. Congratulations to Waterford House for taking out the Inter-house Cross Country Shield this year and to each of the students who came runners up and champion – and have been selected to represent the college at this year's ACC Inter-school Cross Country Carnival being held on Thursday May 30.
Bella Fleming
Physical Education Teacher
Boarding Week — Monday 13th May – Sunday 19th May
Activities started Monday afternoon with all the boarding students walking 1 km. Followed by rock painting, we are hoping to sell the rocks on Open Day to fundraise for the students going to India in Term 3. Wednesday senior girls in Joseph House held an afternoon tea for the teaching staff, followed by a movie night and popcorn. Mary MacKillop boys hosted a create your own football jumper designs, and had a special supper and a movie. Girls in Mary Rice House designed posters, with Aboriginal words from their language with English meaning, for family and animals. They are also painting welcoming canvases for each boarding house.
Pre-season training started half way through Term 1 and the first weekend back of this term the young men and ladies started games. We thank the Toodyay Lions who have been very welcoming to our boarders and we are loving the positive, uplifting atmosphere of the Toodyay community. We have some amazing young footballers in the under 13 team, under 16 team, Reserves, and League teams. Training this week has been hard as temperatures dropped to 3 and 4 degrees but we are all looking forward to 2 big days on the road, Saturday playing in York and Sunday in Calingiri.