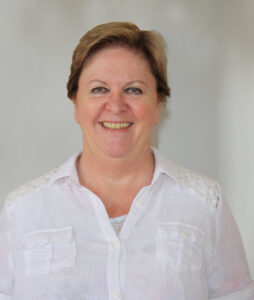 Dear Parents, Guardians, Friends and Students
For those of you who are new to our community I thought it would be good to share some information about our co-teaching model that we have developed at the College for our Year 7 – 10 students. It is a style of teaching that has been developing over the last few years and more schools are adopting it in some form. The upper school classes are also looking at ways to utilise some of these strategies to enhance what they are doing in their class. We received a merit award for our model last year in the inaugural Quality Catholic Education (QCE) Awards presented by CEWA.
Edmund Rice College Co-Teaching Model
The College has developed a co-teaching model for our diverse student cohort. It is a fully inclusive environment where teachers have autonomy. A dynamic class structure for Year 7 to Year 10 was developed collaboratively utilising a co-teaching model with two teachers and a teaching assistant for each year level. The model implements the practices of Universal Design that allows for an inclusive model catering to a broad range of academic levels where individualised instruction is conducted with differentiated groupings in a flexible learning environment. This enables staff to have full autonomy in classroom implementation, professional dialogue and experimentation with new teaching methodologies such as Project Based Learning.
At the College we believe that to improve academic outcomes, students need to be engaged in their learning. For this to happen students must feel safe and trust their teachers. Our staff act with the belief that we are foremost teachers of humanity and need to maintain a sense of belonging, connectedness and wellbeing. A new model of learning that better addressed our philosophy for learning while engaging and capturing our student's natural curiosity, while also catering for their academic, wellbeing, spiritual, social and emotional needs was developed.
Nurturing a culture of increased efficacy and building professional capacity with staff feedback has been positive. This model delivers a safe environment for staff where they support each other when things have not gone as planned, give and accept authentic feedback that is real and relevant, collaboratively explore and integrate student data to improve their teaching thus providing rigorous ongoing professional learning. These experiences have nurtured a whole school culture of accountability of excellence in teaching and learning. The teams regularly contact parents in case conference type meetings ensuring they are aware of what is happening in the classrooms and are a vital part of their children's education.
Improved student academic and wellbeing outcomes come as a result of tracking longitudinal data (NAPLAN results, learning growth, regular PAT testing, attendance in class and behaviour). This gives evidence that the model is working. Consistent routines, structures and behavioural methods used in each class are always effective with students. The co-teaching model allows for our students to develop a deep sense of trust with each other as teachers 'really know their students'. Our students thrive on knowing their teachers are concerned about their education while looking after their wellbeing.
The model provides cultural benefits because it delivers opportunities to link the curriculum to cultural aspects from all student's communities and experiences. Elders, parents and guardians are invited to share stories and authentic cultural experiences while recognising these are a vital part of growth and learning. The sharing of images and videos with the students from their home communities is integrated into their learning alongside the incorporation of language – sharing and learning Aboriginal words and meanings. The rich and ancient culture of storytelling has become part of the College's daily rituals of prayer and yarning circles for reflection.
Our journey of review, reflections and modifications is ongoing. There are many benefits for students and staff. Teaching teams have adapted to delivering different teaching styles and respect each other's wisdom, some staff have been pushed out of their comfort zones by teaching new subjects and content. Our staff demonstrate compassion and empathy for our students and are always discussing new ways and ideas to help support our students.
We are extremely proud of the work our staff and students do in teaching and learning, setting high expectations for the students and working in collaboration with families to ensure that their son or daughter achieves to their potential. If you are about, please do contact the College and arrange to spend time in the classroom. I am always excited when I see parents and guardians in the rooms, listening and sharing the learning experience. You are most welcome.
Next edition I will share some information about our Pastoral Care Programme with you all.
God Bless
Marie Barton
Principal
A Prayer for Mothers
All-loving God,
we give you thanks and praise
for mothers young and old.
We pray for young mothers,
who give life and count toes
and tend to our every need;
May they be blessed with patience and tenderness
to care for their families and themselves
with great joy.
We pray for our own mothers
who have nurtured and care for us;
May they continue to guide
in strong and gentle ways.
We remember mothers who are separated
from their children because of war,
poverty or conflict;
May they feel the loving embrace of
our God who wipes every tear away.
We pray for women who are not mothers
but still love and shape us
with motherly care and compassion.
We remember mothers, grandmothers & great grandmothers
who are no longer with us
but who live forever in our memory
and nourish us with their love.
Amen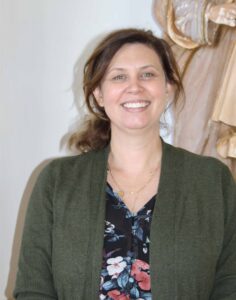 It has been a fabulous start to the term here at Edmund Rice College. Students have arrived back settled and happy, and staff have planned a variety of engaging and appropriately challenging lessons for students specifically designed to promote a wholistic growth for your children.
NAPLAN Testing & Externally Set Tasks
NAPLAN testing for our year 7 and 9 students has begun and will conclude, Friday May 21. Students have been well supported throughout the testing as we have purposely scheduled smaller group sizes to complete the online testing to ensure that students do not feel overwhelmed during the testing period.
Externally Set Tasks for our all year 12 students commenced this week in their classes and again students have been well supported by their class teachers and education assistants in the completion of these papers.
Attendance
It is very important that all students be on time to all classes. Being punctual shows respect for others and their time; and it is a character trait that is important for students to demonstrate and undoubtedly plays an important role in future success.
We also encourage parents to send their children to school when the school term begins so that they do not fall behind in their studies. This is of particular importance to students who are in the senior years of their schooling. If you know that your child is going to be away for an extended period because of family or cultural matters, please contact either myself or administration so that work can be provided so that they do not fall behind in their schooling.
Olive Picking
Students and staff have recently completed olive picking from our College grove after a bumper crop this season. The younger students were particularly enthusiastic when it came to picking olives and worked tirelessly during their scheduled picking session. Overall, students and staff picked 624.0 kilograms of olives for a vat that holds 700 kilograms. A huge effort by all involved especially Miss Karen who was instrumental in organising and assisting staff and students throughout the week.
Thank You
I would like to thank the staff at Edmund Rice College for the additional support they have and continue to provide to your children as they continue their learning journey at Edmund Rice College. We have many talented and passionate educators and staff at our College who often go above and beyond to ensure that each student experiences success while at the College because it is these extras that staff provide that makes our College unique.
Tracey Crisp
Deputy Principal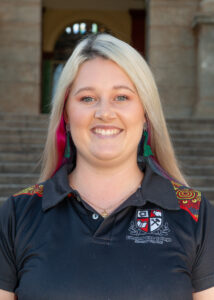 Since 1996, the 5th of May has been a day of celebration for our founder Blessed Edmund Rice's beatification. We continue to celebrate this day as a community and with the wider EREA community. The College is very grateful for Fr. Vinh Dong for coming to celebrate Mass with the College, where we reflected on how our small community lives Edmund Rice's charism and Jesus' message of compassion, justice and peace and how we invite others in to share in Jesus' story. I thank all staff and students for being respectful and attentive throughout the Mass.
The College then went on to participate in the Inter-House Cross Country. It was fantastic to see the level of participation from students and staff. A big thank-you goes to Mr Scott for making this event possible.
After lunch, weeks of planning and preparation came to fruition because the staff and students continued to celebrate the feast of Blessed Edmund Rice by enjoying a Fete. There were numerous stalls and activities students, and staff were able to participate in, including fairy floss and popcorn, a photo booth, face painting, giant outdoor garden games and so much more. Even though the afternoon started with some drizzle the day ended full of sunshine, laughter and smiles. Thank you to everyone who contributed to make the day a successful celebration. The College managed to raise over $300, well done everyone!
Courtney Clark
Identity Leader
Olive Picking started at the beginning of week three for staff and students.  Monday and Tuesday morning kicked off with some blustery and rainy weather, but that didn't stop the enthusiasm of the students and the first haul weighed in at a massive 175kg and 81kg respectively.  Wednesday we all took a well-earned break to celebrate Edmund Rice Day and recuperate and prepare for the last two days of the picking week.  Thursday and Fridays haul came in at 176kg and 192kg respectively.  A huge thankyou must go to Miss Karen for her tireless effort each day to make sure everything ran smoothly and keeping the students motivated come rain or shine. Thanks must also go to the teaching staff for joining the students in the olive groves and helping whenever they could.  And finally a huge thanks to all the students who participated and did their best.  Everyone picked enough olives to fill all the vats in what we have now named the 'mad scientists lab' under the school, where all the olive magic happens.  On a personal note I think I only picked 16 olives which is a record for me, I will strive for at least 20 next time.
Greg Shemeld
Farm Coordinator
Above:  Staff and students had a full week picking the abundant crop.
Getting to know our students is crucial so we can learn about their lives in order to assist our learning in the classroom. For many reasons it is often not possible to hear all the stories from their lives. I was delighted to read the stories from my maturing year 12 students.
Sophie Mullins
Teaching Staff
My name's Katie Way, I was born in St John of God, Subiaco, on the 8th of November 2003. I lived in Mindarie until the age of 3 years old. Then I moved to the small country town of Goomalling. I went to Goomalling Primary School and made some amazing friends. Every second week I would go down to Perth with mum, dad and James to visit my grandparents but on our visit to Perth on the 20th of July in 2014 my life changed forever.
It was an overcast, cold winters day but I had really enjoyed myself. Mum, James and I had been in Perth visiting Gran and doing some shopping. Dad was in Peel at an archery competition getting points to qualify for the World Archery Competition. We had Just left Joondalup to make our long journey home up Julimar Rd. The roads were a bit slippery and had multiple bends and curves. I was sitting in the passenger seat, playing on my iPad. I was having the time of my life when suddenly, I heard an almighty BANG!!!
The world started spinning, my iPad was flung from my hands. I was confused and slightly dazed but then it was all still. My ears were ringing, there was stuff all over the place. I didn't know what was going on. I looked to the side and saw mum. She was saying something, but I couldn't hear a word. I unclipped my seatbelt and was falling. I didn't understand why I fell. I was sitting upright in the car, or so I thought I was. I hit the roof and looked around. That was when I saw an orange glow coming from under the bonnet. "Fire" I screamed, "the cars on fire." Mum looked at me and James panicked. She tried her best to talk calmly but I could hear her voice cracking. "okay kids, just slowly get out and get as far away as possible." I commando crawled out of the passenger window. James climbed through the back window. Mum tried to get out but got stuck, James ran over to help her. That's when I looked and saw blood pouring out of my arm and hand.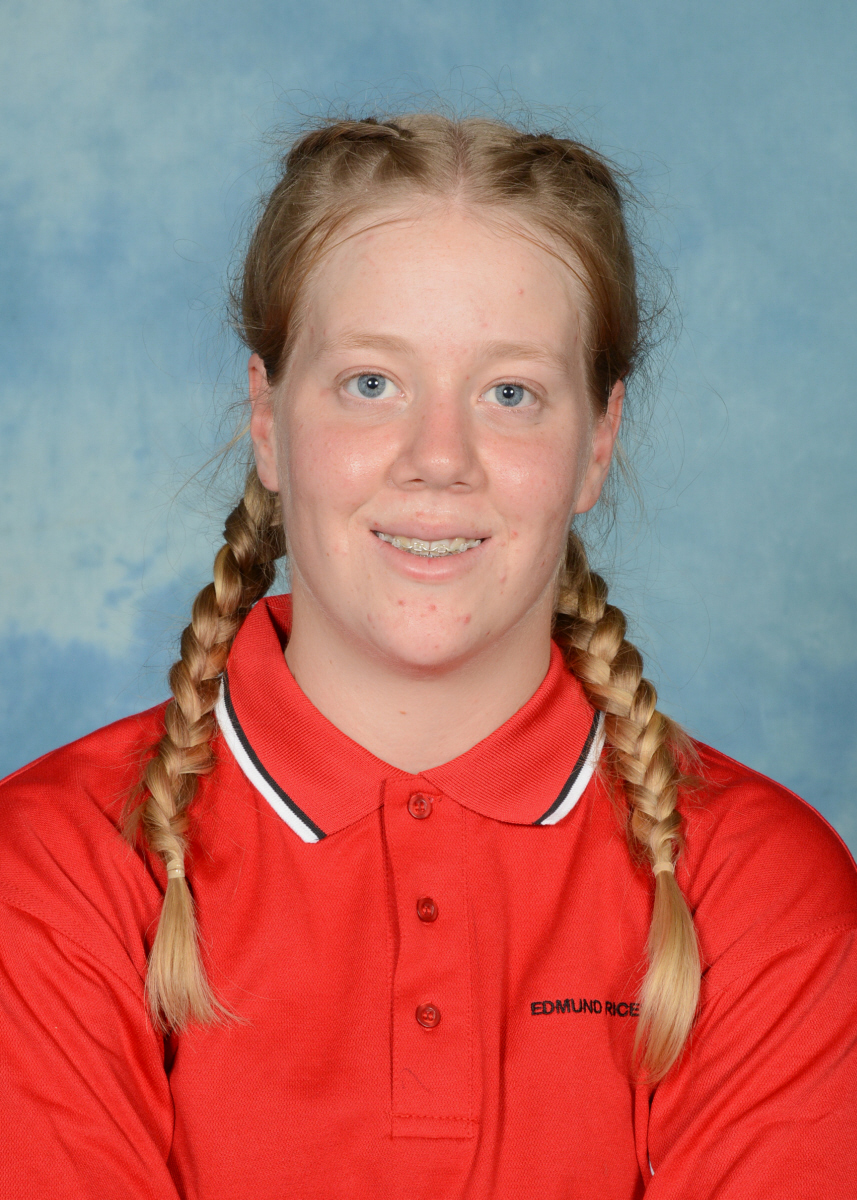 Above – Year 12 Student – Katie Way
"Mum there is blood everywhere." I said panicked. James looked down at my arm and took his jacket off. He wrapped it around my arm and hand. "You'll be okay Katie. Everything is going to be okay" He said. We walked away from the car and sat on the edge of the road. There were these two pretty tough looking biker blokes that came up to us. "You guys Alright?" "yeah, my daughters pretty cut up though. How's your mate going?" mum asks. "He's not looking to flash love." He replied. That's when it hit me, we had been in a car accident due to a biker, that's what caused the bang. His bike had hit the car. Us rolling was due to mum swerving to try and get out of the bike's path. The car setting on fire was because of the bike's fuel tank exploding. It all started to make sense the longer I thought about it.
One of the bikers put his jacket around me and said "you'll be alright sweetheart. Help is on the way." A lot more people started to show up asking if we were okay. After a bit, the paramedics rocked up. Their names were Dan and Trent. "Okay guys, we are going to get you to the hospital. We will put Katie on the bed and you two can sit in the back with us." We were all loaded into the ambulance and on our way to the hospital. Trent was driving while Dan was in the back examining us. He cleaned up the blood from Mum and James which we discovered was from my arm and hand. He bandaged my arm and hand. He did his best to keep all of us calm and comfortable.
"The best hospital to go to is most likely going to be Northam Hospital as it's the closest and your daughter needs medical attention as soon as she can get it." Dan announced. We arrived at Northam hospital roughly 45 minutes later. Dad got there about half an hour after us as Mum and Dan had spoken to him in the ambulance on the way to the hospital. Mum, James and I all got examined. I had major lacerations on my hand and arm due to the glass cutting me open, mum had a few broken ribs and James had no injuries but sadly the biker, Dominic, didn't make it.
The doctors at Northam hospital wanted to numb my hand and scrub the glass out of it but Mum and Dad said no. The hospital sent us down to Princess Margaret Children's Hospital to get operated on. I had the surgery on the 21st of July 2014 and then had roughly a 6-to-8-week recovery period. The physical trauma faded away and all I'm left with is a few gnarly scars. The mental trauma though, I think will always stay with me. I can't help but flinch or slow down every time I pass a bike on a bend and sometimes even on straights.
Katelyn Way
Year 12
My names Joshua Green. I was born on the 23rd of February in 2004. I was born at the hospital in South End on Sea in the U.K. When Mum and Dad migrated to the U.K they had lived there for about fifteen years before having me. I lived in the U.K for four years and attended Pre-Primary and Kindy before moving to Australia, when leaving for Australia Mum and I had to take many different flights to get to Australia. On the way to Australia, we stopped at my Aunt and my Gran's house in Zimbabwe, Africa and then when to my Aunt's and Uncle's house in Thailand.
We arrived at Australia in 2008 and started looking for a home in the city close to work, after about a week of searching Mum and Dad found a good rental home in Wanneroo. We moved in and unpacked everything we brought with us from the U.K, after about 6 months Dad was cleaning his 80 Series Land Cruiser and the next-door neighbor come out to talk to Dad about his Land Cruiser, they got to know each other very well and became best mates we often went to his house for a BBQ every 3rd day. When I turned four years old, I went to Wanneroo Primary School, I attended the school for about two years before the rental house's contract was closed for the next person to come live in.
We started packing and looking for a house to buy. When Mum and Dad bought a house, I turned six years old and was old enough to attend year three in Joondalup Primary School. From year 3 to year 6 I made some good friends. Just before I completed year six Mum and Dad decided to move to a new house in the Wheat Belt district in Lower Chittering, once moving there I lost most of my friends but made some new ones when I applied to go to Catholic Agriculture College in Bindoon.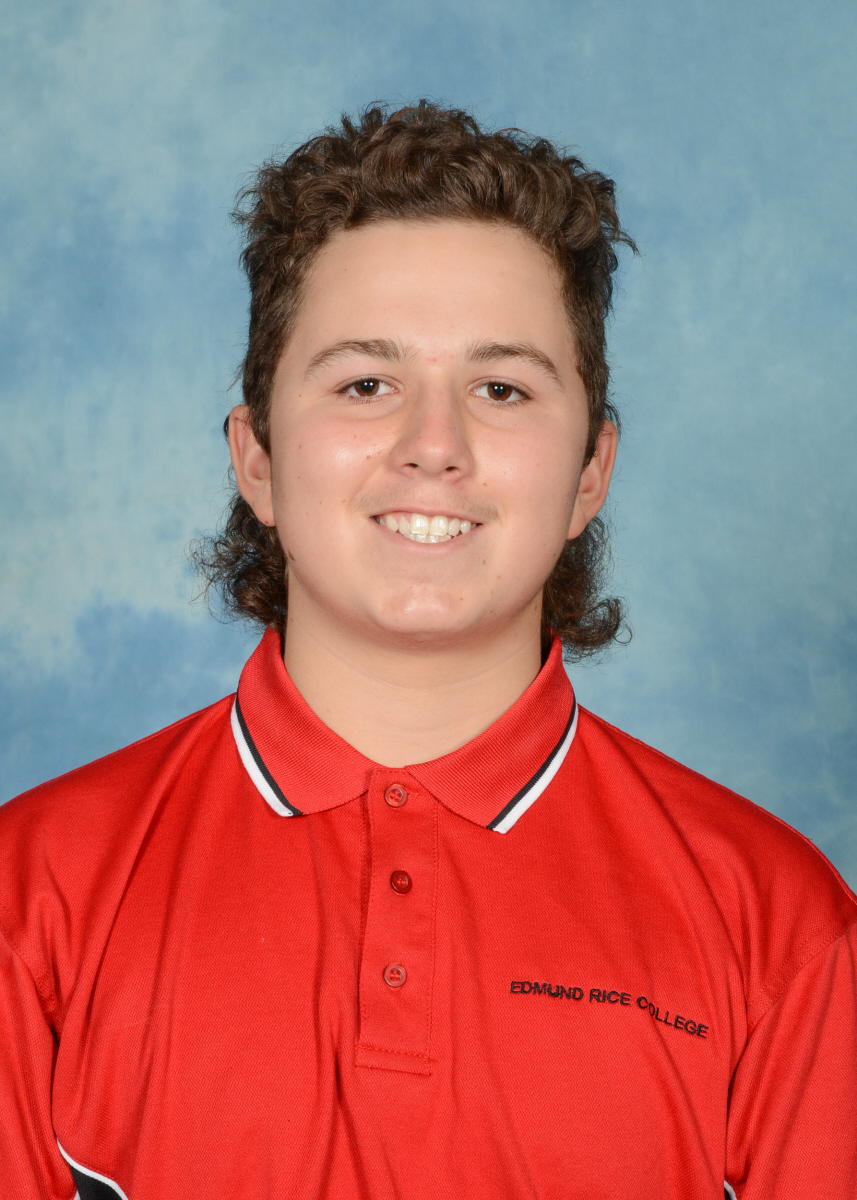 Above – Year 12 Student – Josh Green
After about two years of living in the new house Dad volunteered to be a fire fighter to help out Lower Chittering when he finished the training we was promoted to the captain of the Lower Chittering firefighting Services, One weekend I decided to stay at my cousins house in town for Friday night and come back to our house around 12ish when we arrived the fire hadn't started went but it was but to because t the temperature got to 43 degrees and it was very windy, so the DFES put out a total fire ban to stop any fires from starting but one person didn't listen and was grinding during the fire ban.
Awhile after I got back from my cousin's we saw a cloud of smoke forming on a thick piece of bushland that hasn't been burnt off for a while so we started to worry and called Dad as he was at work, working a weekend shift telling him that there was smoke forming in the bush land near the pine forest, he started messaging the other firefighters asking what's with the fire near Bullsbrook and he got a reply saying "some guy was grinding and one of the sparks caught the bush on fire and it is out of control heading towards the pine forest at very high rates of speed'. So Dad asked his boss if he could leave to go help out with the bush fire, and he left to go to the station and get geared up to fight the fire by the time he got there the fire was pretty serious so the DFES alerted all near by towns and homes to evacuate and put Lower Chittering into watch and act so Mum and I started packing important stuff that was irreplaceable after about thirty minutes of packing and getting the animals into the house ready to got Dad sent us a message saying leave now because the fire was heading straight towards us, we shortly pack all the animals into the car and left the house and headed towards a mates house further up north to stay while the fire was still blazing through the bush. 30 Minutes later the fire picked up its speed towards the pine forest at 110 km/h and by that time they had called in the big bomber jet to try control the fire with several other planes and helicopters.  During fighting the fire Dad was there helping and the smoke was intense, and he – ended up inhaling to much smoke and falling of the fire truck from going unconscious he was sent to Midland Private Hospital and was in recovery for 3 days and was told he would not be in healthy condition to help fight the fire again, so they sent him home while the others fire fighters fought the fire. After about a week they got the fire under control after it burnt though fifty thousand hectares and destroying 3 houses and killing one person. It was eventually safe enough to go back to the house and unpack.
I lived in Lower Chittering for 5 years, then Mum and Dad split up and Mum could not pay for the house anymore, so we moved to the city again. We stayed there for 8 months, mum wanted to live out in the bush again, so she started looking for a house in Bullsbrook area and we ended up renting a house in Bullsbrook for two years and mum saved up enough money to buy a house down the road from our rental house. We moved all the stuff from the rental to the new house and started living there. About a year later a fire got started in Avon Valley, it started of as a little fire but quickly spread from the heat and the wind at the time heading straight towards Bullsbrook, we were put in a watch and act zone for the time being until about 10pm Bullsbrook got put into the evacuate now zone so Mum and I started packing to leave at about 11:30 we got a message saying if you live in these certain areas you must leave now so we packed the animals in the car and looked at the fire and it wasn't heading towards us, so I checked which way the wind was going and it was blowing it towards Ellenbrook. We unpacked the animals and stayed up all night to watch if we had to leave this time. Early in the morning we all fell asleep on the couch and woke up at about 10am but we started watching the news, it said "Around mid-day today the wind will pick up and change directions to south easterly and heavy smoke was going to be put on Bullsbrook". Mum and I started packing because my brother has really bad asthma so we couldn't stay for long, we left to go to dads to stay the week while Mum went back to the house to continue packing some more important stuff and tried to get a bird cage for the birds after she got the birds out, she left to go up north for a while until the fire cooled down.
On the Sunday we were able to go home because the smoke settled down enough for my brother not to have an asthma attack. The following week I went back to school and went back to living normal.
Joshua Green
Year 12
Year 10, 11 & 12 Dare Adventures Dwellingup Camp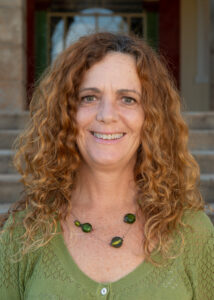 We began the day with kayaking and were escorted in a brand new bus to a pristine river location.
This year we were fortunate enough to go to Dare Adventures in Dwellingup, a new destination for camp. We enjoyed the beautiful Dwellingup bush land and the night walk was one of the highlights of the last evening.
The flying Fox activity was another highlight and the staff observed the students building confidence and working as a team.
Students accepted challenges and embraced the challenges of correct bow control and effective shooting stances in the archery tag.
Raft building proved popular and was hilarious to watch and observe teams collaborating and enjoying the dam!
Sophie Mullins
Teaching Staff
On Wednesday May 5 we had our Interhouse Cross Country Carnival which will be the last year running the same track. It was an outstanding effort from the students who all ran in year groups, together, for the first time. The cheering and support from the rest of the cohort when each year group started was unbelievable and must be applauded.
One Year 7 student ran so fast he even beat the bus of staff to the first stop and opened the gate for the whole school! I am looking forward to the ACC team we will be taking, as there is a lot of talent in this group of students.
It was a great lead into the Eddie Rice day activities which was also a great success.
Scott Smith
Health & Physical Education Teacher
During Week 7 of Term 2, the Cadet group went out and tried some activities:
Monday
"We got the mountain bikes out of the shed and rode up to Lake Scott where we went canoeing and stand up paddle boarding.  We then had a barbecue lunch and more fun in the water, standing up and jumping off the boards, swimming and canoe races."
Tuesday
"We got on the bus and went down to Ten Pin Bowling.  We played two games with lunch in between.  We were in three teams and had lots of fun."
Wednesday
"We went indoor rock climbing, it was very  high and scary with some of the more advanced climbs having overhangs."
Thursday
"We went to Outback Splash then we played football for a while and had snacks.  Some of us then went on the water slides while the others went exploring the mazes and visiting the animals.  We had lunch and then spent the rest of the day together on the slides and hanging out in the octopus bay."
Friday
"We went to the Perth Zoo.  We saw lots of animals and visited the Nocturnal House, then we had lunch followed by a last look at the penguins and reptile enclosure."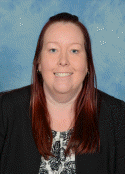 This Term has been very busy with lots of Football training and games. The girls play for Chittering Bronco's in 3 separate teams, 7&8's, 9&10's and 11&12's. We train on Monday nights in Muchea and they play most of our games Friday nights. Last weekend each of the 3 teams played at different ovals, which meant 3 staff took a team each and headed in different directions. The funny thing at the end of the night, was we all ended up at the same MacDonald's in Ellenbrook. The year 9&10's and 11&12's both had big wins at their games, unfortunately the year 7&8's didn't win this time, but they gave it their all and had lots of laughs. Our boys are playing for Toodyay Junior Football Club in the 13's and 16's on Saturday's and the seniors play for Toodyay Lions Reserves team on Sundays. The under 16's won their first game on Saturday and the Reserves won again in a hard, fast game at Gingin.
The cold weather has set in, with days not reaching more than 22 this week and nights as low as 9° in Bindoon. The pool is now closed for a few months. The students are encouraged to wear the winter uniform. Students who do not have winter uniform, need to talk to Sr Celia about getting some soon. Parents are asked to contact Sr Celia or administration to make an order and arrange payment. I have recently bought a number of pairs of school shoes for Boarders who continue to wear non school shoes. Any uniform or shoes not paid for at the time, will be put on the family account and parents will have to pay these at the end of year. School shoes need to be completely black, leather (or leather look), lace up school shoes, with no material or white ticks for example.
Boarders not wearing their school uniform and shoes do get points on their 'you are grounded sheet' from the Residential Care Staff and they must complete jobs to work off those points, or they can not go out on Boarding excursions. I ask that parents check with their son/daughter about winter uniform and school shoes and make arrangements for them to get some soon.
Unfortunately because of the COVID19 lockdown over the long weekend we were not able to go to Rottnest as planned. It also meant the Socials we were going to were cancelled and when we went shopping we had to wear face masks and hand sanitise constantly. It was extremely strange for us, as we live in the Wheatbelt we hadn't had to wear masks before. Luckily there were no more COVID cases and lockdown ended. We are hoping that schools will start putting on dances and games days and our Boarders can join in these again. I ask that any parents worried about COVID and their children being down in Perth contact me and we can discuss the preventative measures we take at Edmund Rice College. We follow all the guidelines set by the state government and Catholic Education and take the Boarders health seriously.
Sam Jenner
Head of Boarding