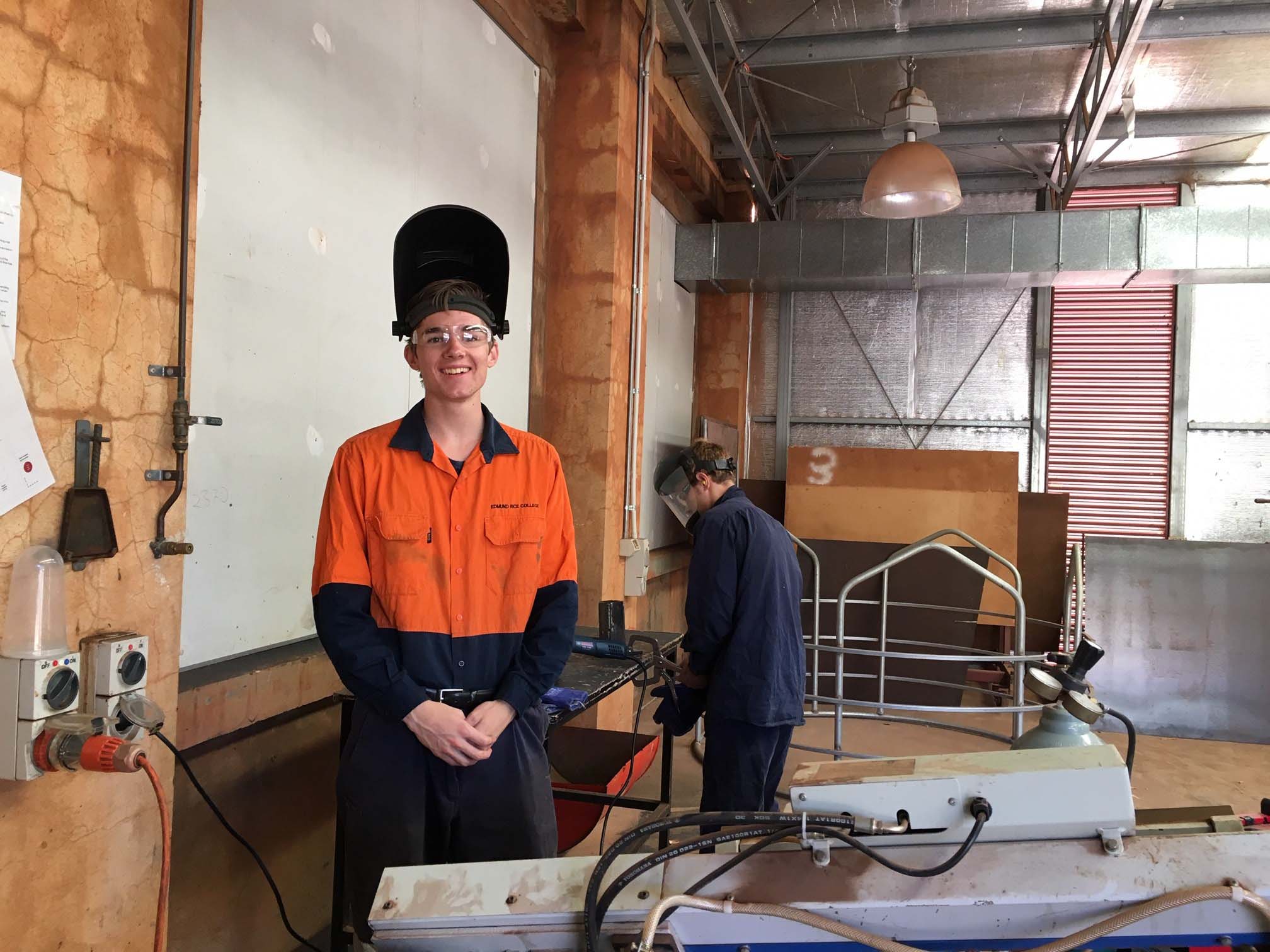 Dear Parents, Guardians, Friends and Students,
During this time of Lent it is a particular opportunity, for those of us who are Catholics, to reflect on our lives. To ask ourselves:
Is there an area of my life that I could improve?
How can I better understand the person that I am?"
Last weekend the gospel was the story of the woman who is brought before the crowd for stoning and how this event was a real chance for learning for the people of the day to reflect on themselves. I have used this story and similar reflections about this story with our students at school. We are all too ready to condemn others and in the case of the students 'get the others into trouble' for no other reason than they are upset with them. Not even because they have been wronged by that student or students.
In Father's homily about this story, he asked us to consider why had Jesus stopped and written on the ground before speaking. He suggested a couple of things but the one that resonated with me was the idea that it was an opportunity for us to put ourselves into her shoes. Does this mean thinking about the times when we have done wrong and particularly wronged others? Does this mean feeling empathy for this woman and for all those who have been accused? Does this mean how can I bring healing into her life or into mine? The questions are endless.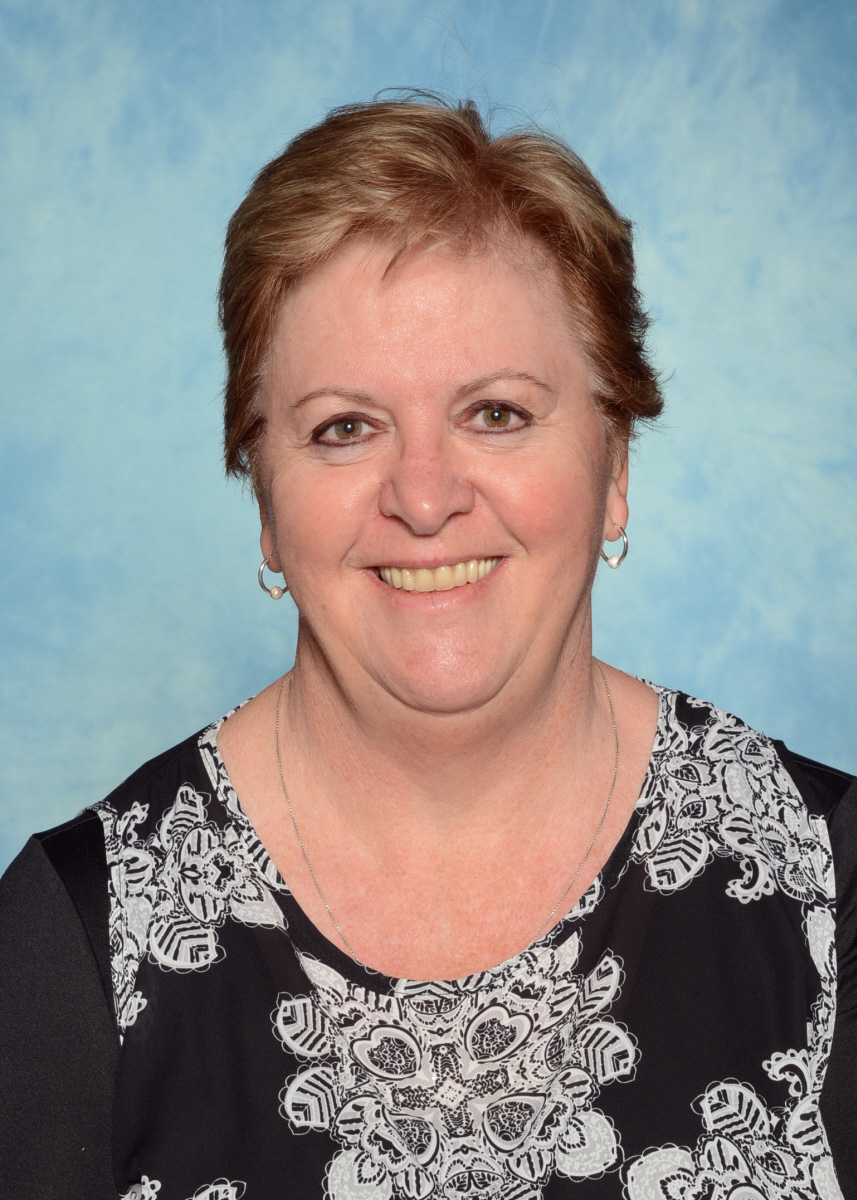 As Catholics we are particularly blessed to have the gift of the Sacrament of Reconciliation. It is a time when we speak intimately with our God and talk to him about those times in our lives where we require healing. Each time we go to Reconciliation it is a time for growth. An opportunity to say sorry and promise to try to improve moving forward.
Our College uses Restorative Practices in dealing with the students. I always see the strong link between our faith and these practices and the way that they can provide healing. We believe deeply that each student and individual needs opportunities to address those times that they have made mistakes or acted inappropriately, think about how their actions have made them feel and how have these actions impacted on others. This always leads to steps that the student has to take to improve themselves and reconcile themselves with the other person/s.
We know who we think we are, and we know who we would like others to think that we are. But God alone knows us as we truly are.
As we continue this Lenten season let us take the opportunity to value and develop the wonderful qualities which we all possess. At the same time let us work on identifying and refining the less attractive features of ourselves. Knowing that God is with us to help us through.
As our students return home for holidays I leave each of you with these thoughts. I thank you for your support this term and know that you will have a wonderful time with your young people. As you celebrate Easter may you be blessed with peace and happiness.
God bless,
Marie Barton
Principal
PRAYER
Brighten the Corner Where You Are
We can't all be famous or listed in 'Who's Who",
But every person great or small has important work to do.
For seldom do we realise the importance of small deeds,
Or to what degree of greatness unnoticed kindness leads.
For it's not the big celebrity in a world of fame and praise,
But it's doing unpretentiously, in distinguished ways,
The work that God assigned to us unimportant as it seems,
That makes our task outstanding and brings reality to dreams.
So do not sit and idly wish for wider, new dimensions,
Where you can put in practice your many 'good intentions'
But at the spot God placed you begin at once to do
Little things to brighten up the lives surrounding you.
For if everybody brightened up the spot on which they're standing,
By being more considerate and a little less demanding,
This dark, old world would very soon eclipse the 'Evening Star'
If everybody BRIGHTENED UP THE CORNER WHERE THEY ARE.
From the Deputy Principal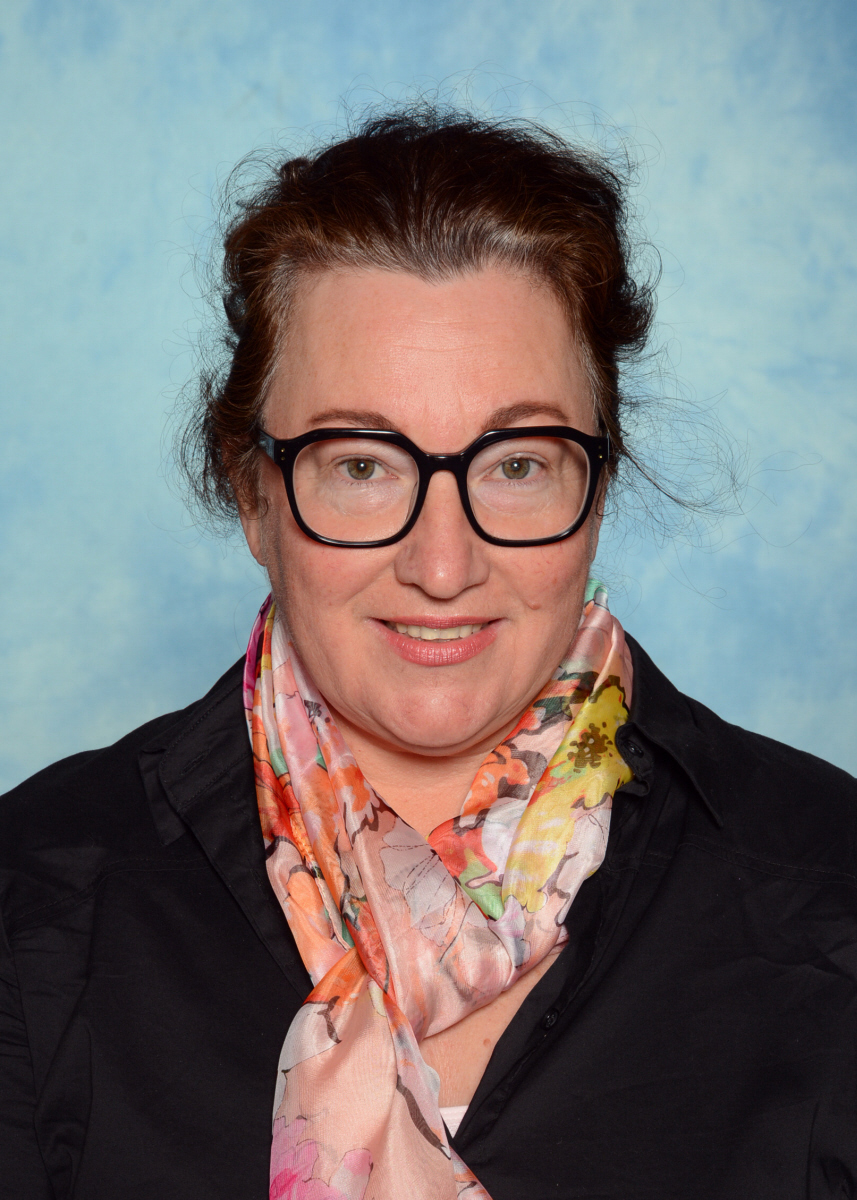 Last night I received a phone call from my husband Matthew. He has been climbing to base camp at Mt Everest and has been away for nearly a month.  During this time, I have only received two very short messages due to the remoteness of where they trek. I was so relieved to receive his call as their climb has been very precarious, challenging and dangerous. The mountain has had around five metres of snowfall a night and the temperature has been dropping to -15°C at night, which created less than ideal walking conditions for them. They have been trekking on slippery ice glaciers or in the cold and wet snow – not to mention the lack of oxygen in the air at that level of elevation. The harsh conditions of the mountain resulted in Matthew having to have two attempts before making it to base camp. Some of their trekking party chose to give up and not to attempt the final and hardest part of the climb again. This was a personal decision each made for themselves. Matthew chose to take up the challenge.
My husband turned 50 in December last year and the reason I am writing about this is to talk about the importance of challenge and resilience. Why tell my husband's age – because it is never too late to try something new or to set yourself a new challenge no matter in what area it might be. The second is to develop personal resilience because this attribute helps you to bounce back when you are faced with difficult times in your life.  The third is in setting this challenge; Matthew had to adhere to a rigorous training schedule to achieve his goal.  During Matthew's 21 day walk I know there would have been mornings when he most likely felt like packing it in and giving up!
I speak often to our students about the importance of challenging themselves. Challenge comes in many forms. For some of our students it may be a challenge to stay focused on a task or to stay in class. For others it might be set to a goal to gain a better understanding of a difficult concept or to be kinder to their friends or more respectful to their teacher. It might be something to do with sport or a project they have set out to do. Setting a challenge also requires planning and planning means being organised. These skills are all great attributes for our students to develop as these skills can be applied to many areas in life.
In order to be successful at a challenge you must practice resilience. A challenge is just that – something that is difficult to achieve and that means you might have to try many times or try new strategies or ask help to reach your goal. The important thing is not to give up and to keep going at it and try different ways or seek help to achieve your goal. There is no greater reward than achieving a challenge in life that for which you have worked hard.
Research tells us that Year 12 students going into second term is the time that is most difficult for them. They are almost at the end of their journey but not quite close enough. It is around this time of year some students come to discuss changing a VET course, wanting to give up on a subject, to not wanting to finish Year 12 altogether. I get how they feel – I know when I was studying my masters I just wanted to pack it in. I was so over it – those same questions went through my head. Why do I need this? How is it going to help me? Am I ever going to use this? However, it is during these times that we need to stay focused on our goals and dig deep to finish what we started. The answer to my questions is yes – it was worth the effort to finish my Masters. I often draw from things I learnt in my Masters in my life as an Educator. Studying to a higher level made me think differently and the rigour of the course required me to be more disciplined with my time and organisation. Meeting the demands I placed on myself when I was working full time with two young boys, full time study and no family support was definitely a challenge for me.
So I challenge our students – what mountain are you going to set yourself to climb? Whom are you going to turn to seek help and guidance? What skills and strategies are you going to use to help you to get to the summit. What else might you need?
As Good Friday rapidly approaches, take some time to think about the personal challenge Jesus was going through during the time of his persecution – a time when Peter his closest Disciple denied knowing Jesus three times and when Judas betrayed him for money. Jesus had to have a lot of resilience but he also had faith. Nurturing our faith gives us the strength, courage and resilience to help us through our most difficult and challenging times. God is always there looking over us in everything we do.
As the sun sets on Term One 2019 I would like to thank our parents and guardians for your support and trusting us to care and educate your most precious and loved young ones. Wishing you all a safe and Holy Easter.
Paula Bacchiella
Deputy Principal
Welcome to New Staff Members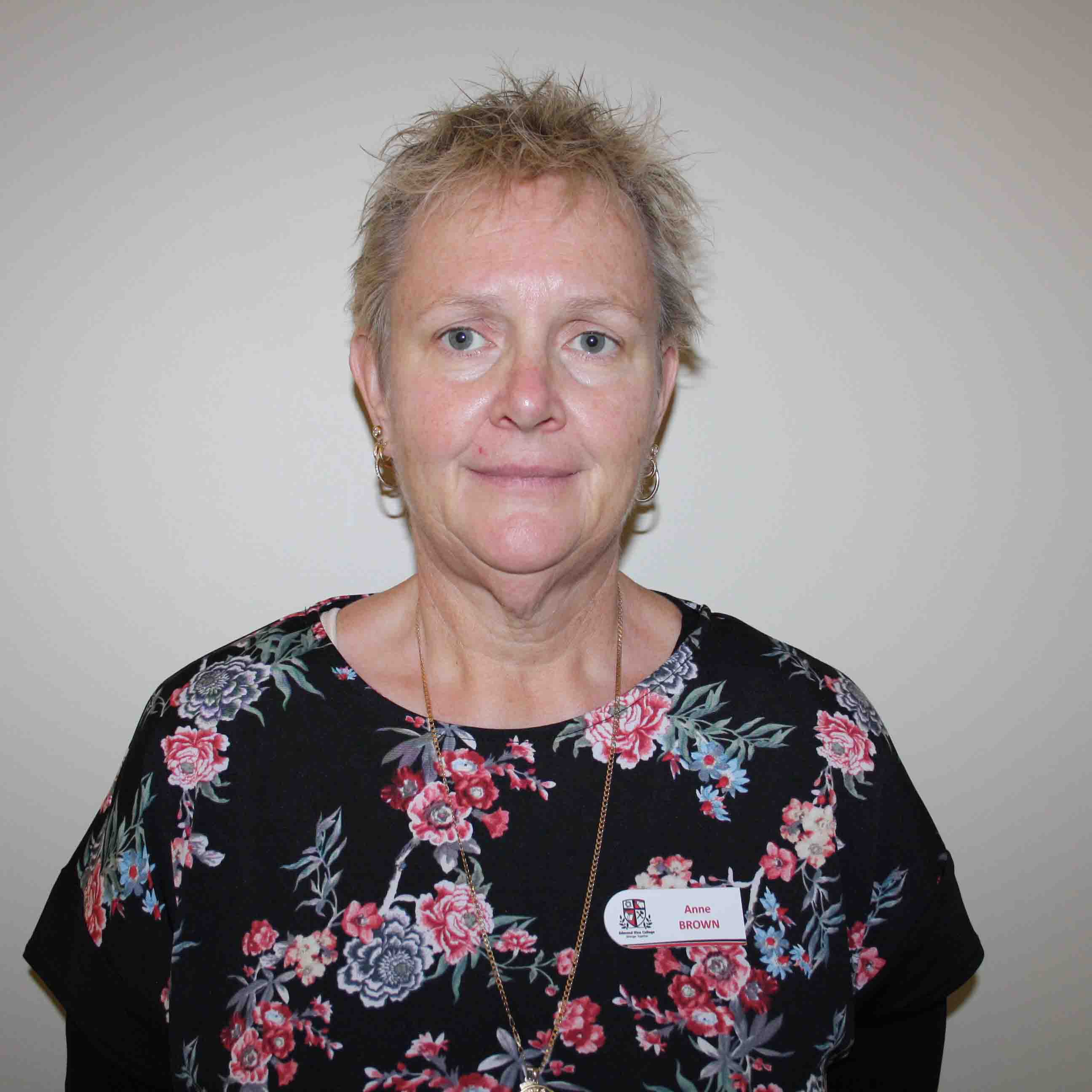 Welcome to the 2019 school Year. I would like to introduce myself to the school community. My name is Anne Brown and I would like to say that I am very excited to take on my new role at the College as Religious Education Coordinator and Head of House Westcourt. I have a great passion and interest in the students I work with. I believe that all students have the ability to learn and it is through nurturing and working together that we can strive to achieve this. I have been working in education for over 25 years and I look forward to the next chapter of my journey here at Edmund Rice College. I relish the use of the following quote when looking at our journey through life:
Your attitude, not your aptitude, will determine your altitude.
It was wonderful for our students and staff to come together for our Opening School Mass on Friday the 22 February 2019. We were fortunate enough to have Father Michael Separovich join with our school community to celebrate this occasion with us. One of the key messages from Father Michael's homily was that we must strive to work together to ensure that we achieve to the best of our ability. He also spoke about the importance of working as a team and that sometimes we might not like what our coach or our teachers tell us or say to us but this is all part of learning and we must ensure that we rise to the challenges which we are presented with. I would also like to take this opportunity to thank those students who read at the mass. Your contributions are always appreciated.
Anne Brown
Religious Education Coordinator
On the 19th and 20th of March, seven students were asked to participate in the annual Harvey Beef Gate 2 Plate Field Day and Schools Challenge. The students left at 4am Tuesday morning to attend the Field Day at Willyung Farms near Albany. The Field Day provided students the opportunity to gain information from key speakers and agricultural business owners prior to the Schools Challenge the next day. At the Field Day there were many stalls with information, merchandise, and products. After a delicious steak lunch there was an auction selling products such as feed, tools, and livestock. All money raised was donated to Men's Regional Health, a company based out of Northam that promotes positive mental health and wellbeing in farmers.
The next day was challenge day. Throughout the morning the students listened to speakers working in agriculture about topics including reproduction, cattle movement, transport, disease, and butchering.
Each student was randomly selected to complete a practical or theory test on one or two of the topics. While the results were being calculated the students had burgers for lunch and heard from young people who have just started their career in the agriculture industry. Students utilised the opportunity to ask questions and receive some tips on gaining experience and employment in the industry. A representative from Regional Men's Health presented information on positive wellbeing and looking after yourself and your mates while at school and in the workplace. Students also witnessed some new advances in agricultural technology in action.
Overall the Harvey Beef Gate 2 Plate challenge helped students learn new things in the beef industry and it was a great experience for the 7 students. Thanks to one of our parents, Christiane who joined us and provided a helping hand.
Mrs Ros and Miss Lizzy
Callum Tyler, year 12
The Harvey Beef Gate 2 Plate was a great experience and we learnt a lot to do with cattle and the beef industry. I was lucky enough to be randomly selected for the cattle moving challenge which required me to move cattle in a figure 8 and then separate 3 and move them into a different paddock. Even though I struggled as it is not something I am very familiar with, I learnt a lot and would easily do it again.
Flynn, year 11
Harvey Beef Gate 2 Plate was a great trip. Overall it was a fantastic experience for me because of how much new information I have taken away from it and how much of the information I will be able to take with me and use in my day to day life on the farm. I was pretty happy with how I did doing two tests and I came third place in the cattle diseases quiz. It is safe to say I cannot wait to do it again next year.
Kayne, year 9
I really enjoyed the whole experience, learning a lot more about cattle and some of the technologies farmers are using today. I really like going against other agricultural schools in the challenge and we all did really well. The best thing was that you didn't have to know much about cattle farming at the start, you just needed to listen to what the experts were telling you.
Chloe, year 11
The experience has taught me a lot about cattle and how to handle them properly. I learnt about the cattle pregnancy and completed a challenge quiz on the topic. The experience was very enjoyable and educational.
Cody, year 11
Throughout this trip I have learnt so much more about cattle and the beef industry, as well as the different aspects and parts to farming that all operate behind the scenes. The presentations showed me that there are far more career opportunities in agriculture than I already knew of.
Tyler Hodgson, year 9
On this experience they showed us and told us a lot of things like transportation, disease, injuries, carcasses, and pregnancies. We did individual and team challenges and talked about the importance of challenging ourselves and getting out of our comfort zone.
Madison Fawcett, year 9
I really enjoyed the Harvey Beef Gate 2 Plate Field Day and Schools Challenge. There were many speakers that talked about the cattle industry and we had to do quizzes on all of the topics. I really enjoyed the pregnancy testing presentation and demonstration as you could see how big the foetuses are in the uterus and age them using their size.
Miss Lizzy, APS teacher
The Harvey Beef Gate 2 Plate Field Day and Schools Challenge provided students with a number of opportunities to gain insight into the numerous facets of the beef industry. The students were specially selected for their interest in cattle and enthusiasm to learn more. It was fantastic to see these students actively listening, asking questions, participating in challenges, chatting with students from other agricultural schools, and networking with industry professionals. The students should be proud of their engagement and participation and look forward to sharing their experiences with their classes.
Ros Maindok, Agriculture Co-Ordinator/Cattle Club
This is an excursion that will definitely be repeated in 2020.  The knowledge and Insights that the participants gained from people in the industry was excellent.  Now that I personally have attended we have an idea on what areas need improving for the next challenge.  I was very proud of the effort of students throughout the challenge which is predominantly year 11/12s and our crew was a mixture of 9/11/12.   Thanks team !  as we were a team 24/7.
Drone Versus Dog Incursion
On Monday 1st April the Year 10 to 12 students participated in the Drone versus Dog incursion from Period 1 to piece. We had the privilege of having the Muresk Institute team visit our school with their spec'd up trailer. Students had the opportunity to learn the basic anatomy of a drone and other technologies used in agriculture. Students learnt about the UAV industry and career opportunities in agriculture and technologies, as well as possible learning pathways including vocational, TAFE and university courses. Interested students were invited to complete an entry form to throw their hat in the ring for their chance to represent our school as a pilot in the Drone Versus Dog Trials to be held in May. The drone simulation and photo booth had been the main attraction.
Salonee Poongavanon
Year 10/ APS teacher
RAC B Streetsmart Excursion
Generously, every year at the Perth Arena, the RAC hosts a free theatric event regarding the consequences of dangerous driving. Year ten students who have been participating in the Keys for Life driving program were able to attend the elaborate day with a few year eleven and twelve students. The event began with watching a live dramatisation of a fatal car crash. Throughout the dramatisation, students watched in anticipation as various emergency services aided the injured actors. These dramatisations included: the police checking the scene, the paramedics moving people to the hospital, firefighters using the jaws of life to safely remove an injured car passenger and a detective arresting the drunk driver. Students, overall, found the event engaging and informative in regards to staying safe on the road. 
John Wilgress
Teaching Staff
Paint State Show and Post State Show
On the 22nd  March, Chloe, Shaiyan and Katie got everything ready to go to the Paint State Show and Post State Show.  We took Merlot and Bow down to the Swan Valley to get them ready.  We lunged, fed and banded Bow ready for the Show.  The morning of the State Show we prepped Bow and got him ready for the event which was held at Brookleigh Equestrian Centre.  Katie showed Bow and had some great results including being Champion Youth Paint Horse.  That afternoon we went on a special birthday lunch at Joey's for Shaiyan's 16th.  That afternoon we got Dodger and Merlot ready for the Post State Show held the next day.
On the 24th Dodger and Merlot were prepared for the Show.  Dodger was shown in 3 classes by Shaiyan.  He did very well and Shaiyan showed him amazingly.  Merlot was shown in 9 classes by Katie and was her usual superstar self.  Chloe was an amazing help and so was her brother, Sam, who visited with their Uncle.  Thank you to everyone who helped us over the weekend.  A big thank you to Karen and Gill for all the help and support you gave us over the weekend and for transporting us and the horses to and from the shows.
Hope also visited after she finished work at Europa Saddlery and supported us.
Shaiyan, Katie and Chloe
On Tuesday the 19th April – Katie, Hope, Kesharni and Chloe went for a trail ride towards the old cattle yards behind the school.  We went and got the ridden horses from horse paddock and brought them into the tie up areas to tack up.  We then took the horses to the arena to mount and warm them up, then off we went.  On the trail ride, we practised our balance and riding position whilst trotting and then found a nice patch of ground to go for a canter.  All the horses were well behaved.  Karen supervised us throughout the ride, we rode up and down the hills around the farm.  Finally, we went back to the arena to dismount our horses and walked them back up to the tie up yards to be untacked, brushed and hosed off.  We each  walked our horse back out to the paddock and fed all of the horses.  Hope rode Sting, Katie rode Fudge, Kesharni rode Waffle and Chloe rode Shiraz.
Hope and Chloe
The College has received an email from the WA Football Commission to say that Year 9 students, Kyle and Gary have been picked up from the 2019 Nicky Winmar Carnival where they played for the 'Midlands' Team. They have been selected in the 2019 WA KickStart Squad, and they are invited to try out for the AFL Male KickStart Team. They will attend a WAFC football camp in these school holidays.  The Male Diversity Championships is a fantastic opportunity for young Indigenous boys to show the football world their skills.  West Coast Eagles and Fremantle Football Clubs will be involved and opportunities to connect with our AFL Clubs are available for all selected players.
These boys are to be congratulated on their efforts at Nicky Winmar and we wish them luck at the football camp next week.