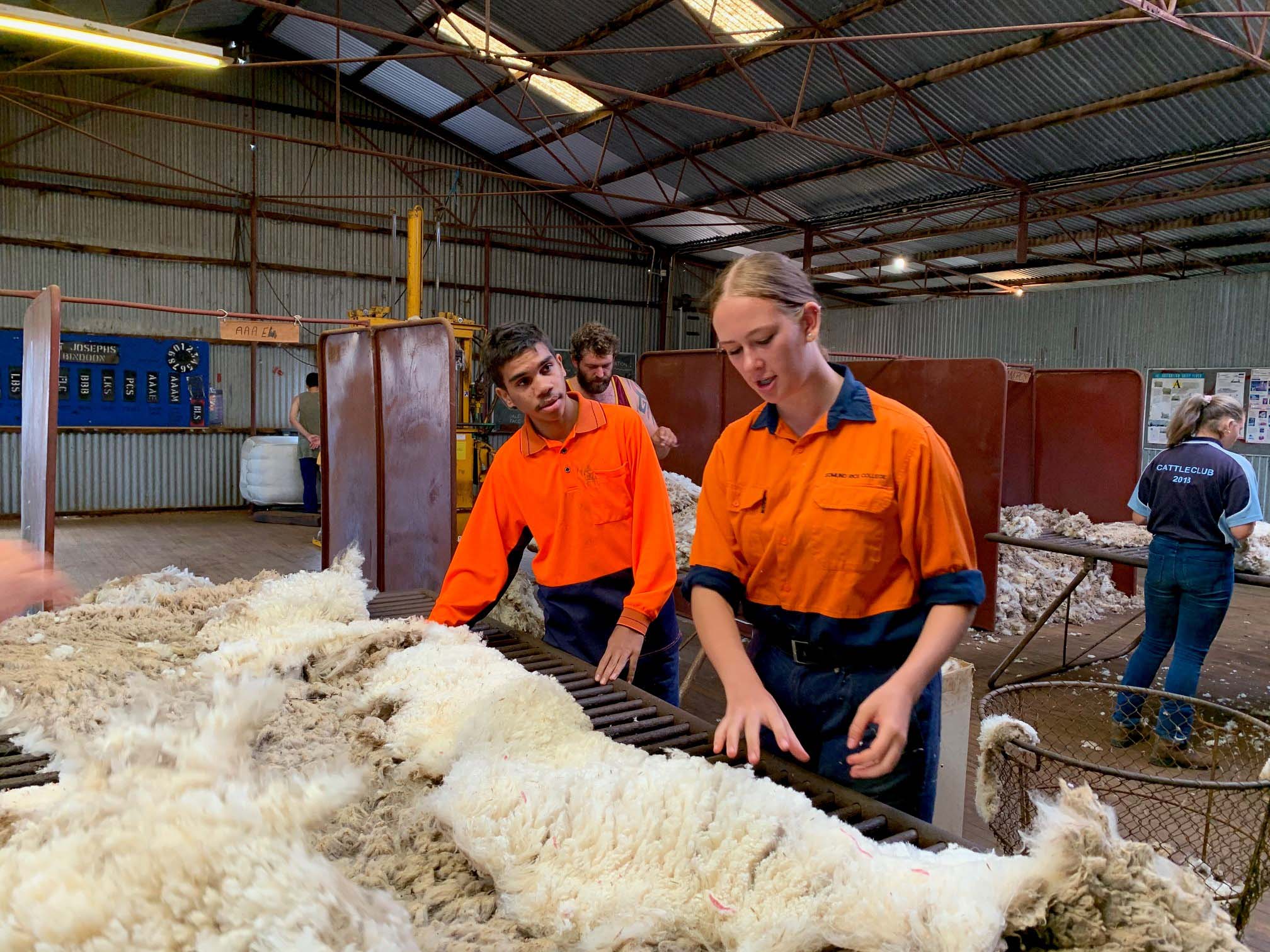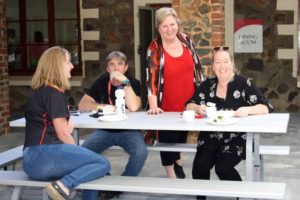 Dear Parents, Guardians, Friends and Students
It has certainly been an unusual and unexpected end to the term for all of us. Our core business is education and in these times I have been very proud to be a part of an education sector in Western Australia that has spoken with one voice across Catholic, Independent and Government sectors. Right from the outset all planning and advice has come from this combined source. It has given us a level of surety that we are receiving advice within education from the experts. They have been listening to the expert medical advice from the Department of Health and assisting us in moving to where we are at present.
All but a few of our students are now at home. The education and care of your son/daughter is always our priority. It has now become important for staff to ensure that your child can still actively participate in learning and remain connected to the College. Staff have been working extremely hard to produce work packages that each and every one of our students is able to complete at home. They are continuing to plan and work to have prepared work for the start of the next term. If the current situation is extended they will be sending additional work home, via the post, to each young person.
I have asked them to contact both yourselves as parents/guardians and the students. These calls have already begun. Your child should hear from them a minimum of twice a week. Staff are keeping a log of these calls and what is being discussed. We have also asked them to arrange the time for the next call each time. At a time when we are all social distancing and having restricted face to face contact it will be important that the students and staff remain connected and that we are able to support them in completing their work.
Important things to note:
Edmund Rice College is open and this will not change unless we are told to close by the Government.
All students should have received work packages
All work has been modified so that students are able to complete it with support from teachers via phone calls and emails.
If your child has not received work contact College Reception on 9576 5500 and let Fleur know. She will pass this on to the staff concerned.
All learning activities and resources have been modified. However, students will need to take responsibility for completion of all activities.
In a recent letter to schools from Archbishop Timothy Costello he reminded us:
At the heart of our Catholic Education system is our commitment to the well-being of every young person. As we approach Easter we remember that we follow someone who made his whole life a gift for others. No matter where you find yourself on your own journey of faith, you are making real and concrete what following Jesus looks like: it looks like people who are a gift to others, and you are that for our young people and their families in these challenging days.
This is at the heart of what we are doing each day, even more so in these challenging times. We are all trying to live as Jesus showed us, offering support where we can and reaching out to each of you so that as a community we can look after each other and navigate what still faces us. I am so proud to be a member of this family we call Edmund Rice and know that each and every staff member and the wider educational community is working collaboratively to produce a different education for our young people.
Look after each other, stay safe and we will see you later in the year.
God Bless,
Marie Barton
Principal
Prayer

Dear God

Please give me the strength
to endure this situation,
and to find the blessings
and lessons that it contains.

Please give me the endurance
to continue ahead.

Please guide my thoughts,
words and actions,
so that I walk your
path of peace and love.

Amen
As I stand in the silence at my computer to write this short message a deep awareness of change settles over me.  The silence in the absence of laughing voices, basketballs bouncing on the court, the hollering of banter from one student to another, the debates of teachers discussing different teachers' strategies or the joy of relaying funny stories enables a shift of surrealism to reality and the boarding staff recounting the exciting moments of a basketball or footy match.  Last week the teachers were buzzing around preparing engaging and innovative resources.  Earlier this week as I listened to the conversations of our dedicated teachers with our students and parents via the phone, it provided me with comfort and reassurance that our students' education was still continuing at home.  However, as more staff are starting to work from home even the office has become very quiet and still.
Above: Staff busy preparing work packages to be sent home for students.
This silence and stillness provided me with the precious opportunities to reflect on what I miss – albeit what I love about Edmund Rice College. I miss moments of chatting to small groups of our students out in the sunshine, I miss their stories of home or what just happened in class, their excuses for not doing things or being in class, I miss their simple gestures of non-verbal communication, I miss when I walk around the school how some of our students will simply walk alongside me for a while, I miss sitting in silence to offer comfort to a sad or lonely student, I miss the random high fives that come from nowhere and for no reason except for maybe reassurance or a way to simply reflect appreciation, I miss seeing the smiling faces as they race off to Farm to do fencing, to feed or ride the horses, to check on the calves or simply collect the eggs from the chickens. I miss the random chats with our staff about the simple things in life – like what they cooked for dinner or what they did with their children over the weekend. I have however, enjoyed engaging in more online ways of communication as I have joined the millions of others and entered in House Party chats over the weekend with various friends and enjoyed face time meetings or chats with my colleagues via the web.
While yes I agree, there is so many things to be anxious about and a lot of pain, suffering, loneliness and sadness will be endured, there is sense of getting back to basics, living a more modest, less pretentious and less cluttered life, clearing our hearts and minds through silence and stillness that allows the music of nature to be heard and cleanse our being, a reminder of the importance of relationships and being present to others, sharing the simple things in life and being mindful and aware of others – particularly our elderly, the lonely and the sick. Hopefully through these challenging times we can all make simple changes to our lives through how we live that will be better for all people and our world as we all stand together in global solidarity.
Pope Francis, a prolific writer, has published some beautiful messages to help us through this difficult time.  Considering my thoughts I thought I would like to share a couple of my favourite messages that I have taken on board during this time.
"It is a time to decide to live differently, live better, love more and care for others, he said, and every community is filled with people who can be role models – individuals"
"People must use this time of the coronavirus pandemic to rediscover the important of small, concrete gestures of affection and care toward others"
"Listening to each other is important because that's how we can understand the needs, efforts, desires of the other.  This language made of concrete gestures must be safeguarded."
As we head into our School Term holidays, I end with an embrace and love from me to you all.  Please stay safe and take care.
Paula Bacchiella
Deputy Principal
ASBT Leadership Excursion
For their Term 1 excursion this year the ASBT Leadership students had the opportunity to visit the Sculptures by the Sea exhibition at Cottesloe Beach. The students were introduced to a broad spectrum of sculptures by emerging and established national and international artists. This stimulating out of classroom experience encouraged participants to explore, examine and discuss a range of creative, conceptual and artistic responses to site and landscape. It was not too hot at the beach and great to be out in the fresh air.
Theresa Okely
VET Coordinator
Fremantle Arts Centre Excursion
I took my students to Fremantle Arts Centre to view the exhibition of John Prince Siddon and Janangoo – both are Kimberley artists. The whole exercise is to give my Aboriginal students from the Kimberley an inspiration and ideas if they decide to go down this path as their future careers.
In addition to the above, this exercise also involves mathematics learning. We used public transport like train and bus to arrive at our destination. This is teaching my students how to look at timetables and cost of the trip.
Artist: John Prince Siddon
"All Mixed Up" is a major solo exhibition featuring newly commissioned paintings, sculpture and installation from John Prince Siddon.
Prince is a Walmajarri man based in Fitzroy Crossing who spent his early years working on cattle stations until losing a leg in a riding accident. His art combines diverse influences from television, the traditional Kimberley craft of boab nut carving, desert iconography and the epic characters of the Narrangkarni (Dreamtime).
Artist: Janangoo
Butcher Cherel Janangoo was a key elder of the Gooniyandi language group in the Kimberley and was instrumental in the retention of men's law ceremony at Muludja Community.
Janangoo's exhibition features a selection of his paintings from the early 2000 which he made to preserve and transmit this significant body of cultural knowledge to the younger generation. Apparently these works were never shown outside of Fitzroy Crossing.
The exhibition provides glimpses into Janangoo's cultural and physical environment.
Anna Tanner
Teaching Staff
Year 12 Sculptures by the Sea Excursion
Sculptures by the Sea is staged at the beautiful Cottesloe Beach.
The 70 exhibits are featured from the sea wall, all the way along the sand towards North Cottesloe and on the surrounding grassed areas, creating a beautiful sculpture park.
It's a wonderful exhibition with big, beautiful and thought-provoking art installations and a great experience to share with our students.
There were so many things that our students had learnt from this exhibition. Not only working on mathematics learning but also the human side of it like passion, creativity, not being afraid of taking new directions and being brave to face new challenges.
This is a wonderful statement from one of the artists:
"Sculptures by the Sea motivated me to extend my art practice, look outdoors and embark on a journey which involved challenging scale, processes and purpose without interfering with my great need to work with freedom of expression. I like to think that my sculpture practice has evolved and am passionate about looking beyond the risks that are involved"
Anna Tanner
Teaching Staff
Once again in March shearing rolls into our Farm calendar. Most of the students look forward to their time in the shed participating in the practical side of their Agricultural Certificate or Farm Skills. Shearing encompasses the Wool Units and some of the Agricultural Certificate units. The students first prepare the shearing shed and pens for the sheep to be moved into closer to the date. Preparation involves not only making sure that the shed has no hazards that can impact on Health and Safety of the workers and sheep, but there are no contaminants that could compromise the wool and baling.
This year we had the luxury of extra holding yards that the Ag students have been busy building with Mr Glover since February. Besides all the fencing, the students also helped lay water pipe and install 4 new troughs to the paddocks.   Having these new paddocks with water meant that all the sheep could be brought down closer to the shed on the Thursday farm day ready for penning late Monday afternoon.  Having the sheep so close meant that the flow in and out of the shed during the three days of shearing saved time and manpower.
Shearing started with the big merino mob of ewes who are in lamb to merino rams. This mob is followed by the merinos who are in lamb to the meat rams to produced the xbreds. Our rams are Border Leicester, Suffolk and Texel.  We also had some wethers that need to go to the market once recovered from shearing.  The last mob to be shorn are the xbred ewes. They need to be kept separate so as not to get the wool mixed with the merino wool.
The students work on the Board, sweeping, picking fleeces, skirting. They also learn to wool press the wool into the bales ready to go to Fremantle wool store to be sold.  The sheep all have to be back lined with lice preventative, which the students also perform as part of their Certificate practical skills. All the farm staff were very proud of the students and the effort that they put into all their duties. It was great to see everyone attempt all the tasks, even the fleece throwing which often gets avoided.
The rest of farm time has been the usual work of animal husbandry, fencing, machinery maintenance and the copious amounts of water leaks. It never ceases to amaze me how water can disappear so quickly but take so long to recover or how exciting it can be to have a new 330000l water tank installed!  With the new tank it means that we should always have a full tank in reserve of water in the case of one of those water leaks that depletes the main tank rather quickly.
Another exciting venture this term was the purchase of some stud Texel ewes, who will see our stud ram and the AI of some of our Texel ewes.  Mike Whitely organised the program with Maria Woods from Te-Rakau Stud and prepared the ewes during the January period ready for the 10th Feb insemination date. Some of the Agricultural Science students went for an excursion with Miss Jennine and Mr Whitely to observe the AI procedure, which is vastly different to the cattle AI procedure.
We are now preparing for the equipment for seeding with the Farm students that are still attending school during this Covid-19 upset.  Looking forward to seeing new calves and lambs in the next couple of months. Hoping there is rain not too far away on the horizon and lots of green grass and hay growing.
Ros Maindok
Agricultural Co-Ordinator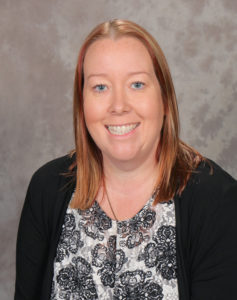 With all of the craziness going on in the world at the moment, we were forced to send the boarding students home two weeks early.  The boarding staff are still employed and have been extremely busy cleaning all of the dorms and doing odd jobs around the school.  The dorms have been sanitised and are beautifully clean inside and out, for when the students return.
The boarding staff will be making phone calls to parents and carers to touch base and see how everyone is coping in this crazy new environment.
We hope that everyone is doing the right thing and staying healthy and safe over this period of time.
Sam Jenner
Head of Boarding