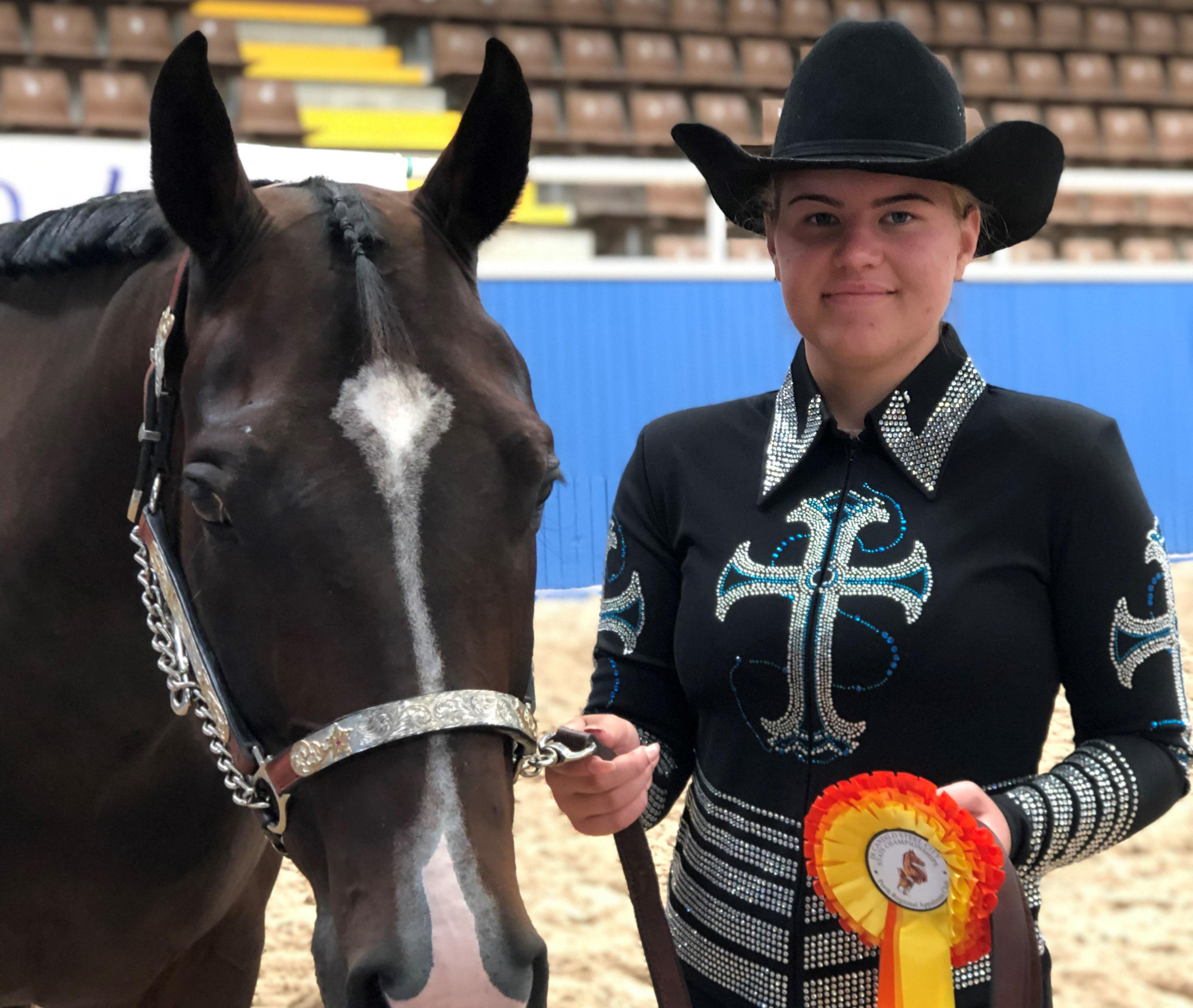 Dear Parents, Guardians, Friends and Students,
I spoke to our students last week about a number of issues around behaviour. I wanted to share with you, our parents and guardians some of what I said to them.
We are indeed a College, where learning takes place. At the core of this work is our belief, our Catholic faith, and everything we do is done in the light of this faith. Jesus taught us many lessons, that we as Christians, take into everyday life. The two that are a recurring theme for us here are 'Love one another as I have loved you' and 'forgive, not just once, not ten times, but we should keep forgiving'. These are indeed very hard things to do 100% of the time, we are human beings and because of this we are not perfect and struggle daily to love the other and forgive, particularly when the other has done wrong to us.
We all understand that at different times, things will be even harder than normal and some of us will be sad and angry. Being sad and angry are not the issue, it is how we respond to each of these feelings and the impact that it may have on those around us. We will always support our young people, even when they are finding it hard to live up to the College values.
Blessed Edmund Rice, gave us a great example of how we should be with each other. He lived his life following the example of Jesus, he accepted each person as they were. Every young man he worked with was treated with respect, called by name, given food, shelter and clothing. His belief in the goodness and value of each child was evident in all that he did.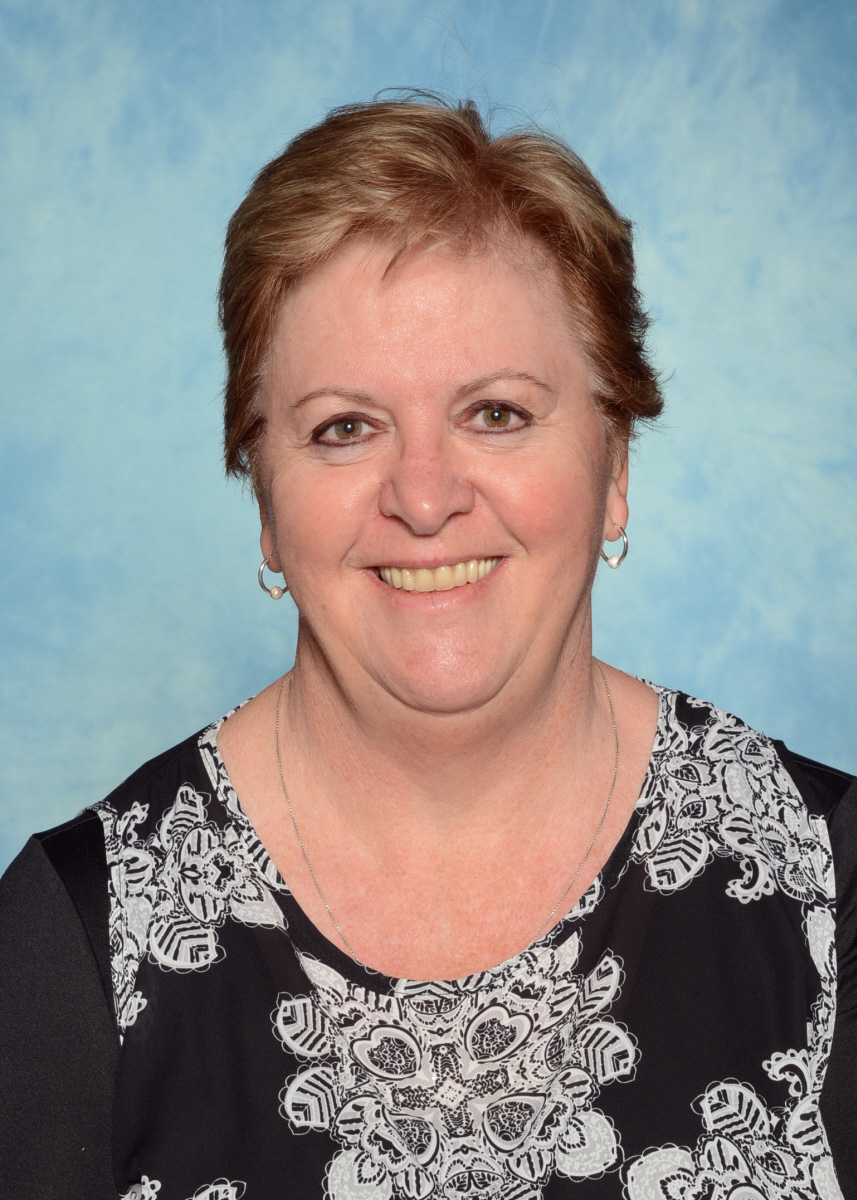 To achieve our work here with your sons and daughters we need to work in partnership with each of you. Sometimes it is difficult to hear what the teachers may be telling us about the ones we love so much, but it is only with your support that we will be able to achieve great things for your children. Our College motto, Stronger Together, is central to this. For those of you whose young people are boarding with us; staff will continue to contact you, so that you know what is going on with them, and we will also speak to their house parents who are a wonderful support here on a daily basis.
I have asked the students to consider what each of them can do to make sure that they achieve excellence for themselves and how we can work together to build a stronger foundation in our classes and around the whole College. They each need to accept responsibility for their behaviours and take care of each other and our communities facilities. They need to be in class, every period, every day. This is something that our Deputy, Miss Paula is heard to say often to the students. They need to be trying their hardest and engaging with the teaching team all of the time.
I reminded them that when I do the enrolment interview, without exception, each parent/guardian tells me that they want the best education for their child, better opportunities so that they will be able to get a good job when they leave school and to see them improve through the amazing courses that we offer at the College. It is up to each of them to make the most of this chance and to work with the staff to achieve excellent results for themselves.
I hope that throughout the year, you will see many of the wonderful stories of work and fun that the students are engaged in daily. The teaching team has been working very hard for more than six months to create motivating programmes for all of the students. I am very proud of the work they have done for the 2019 academic year.
God Bless,
Marie Barton
Principal
 "Always pray to have eyes that see the best in people, a heart that forgives the worst, a mind that forgets the bad, and a soul that never loses faith in God "
From The Deputy Principal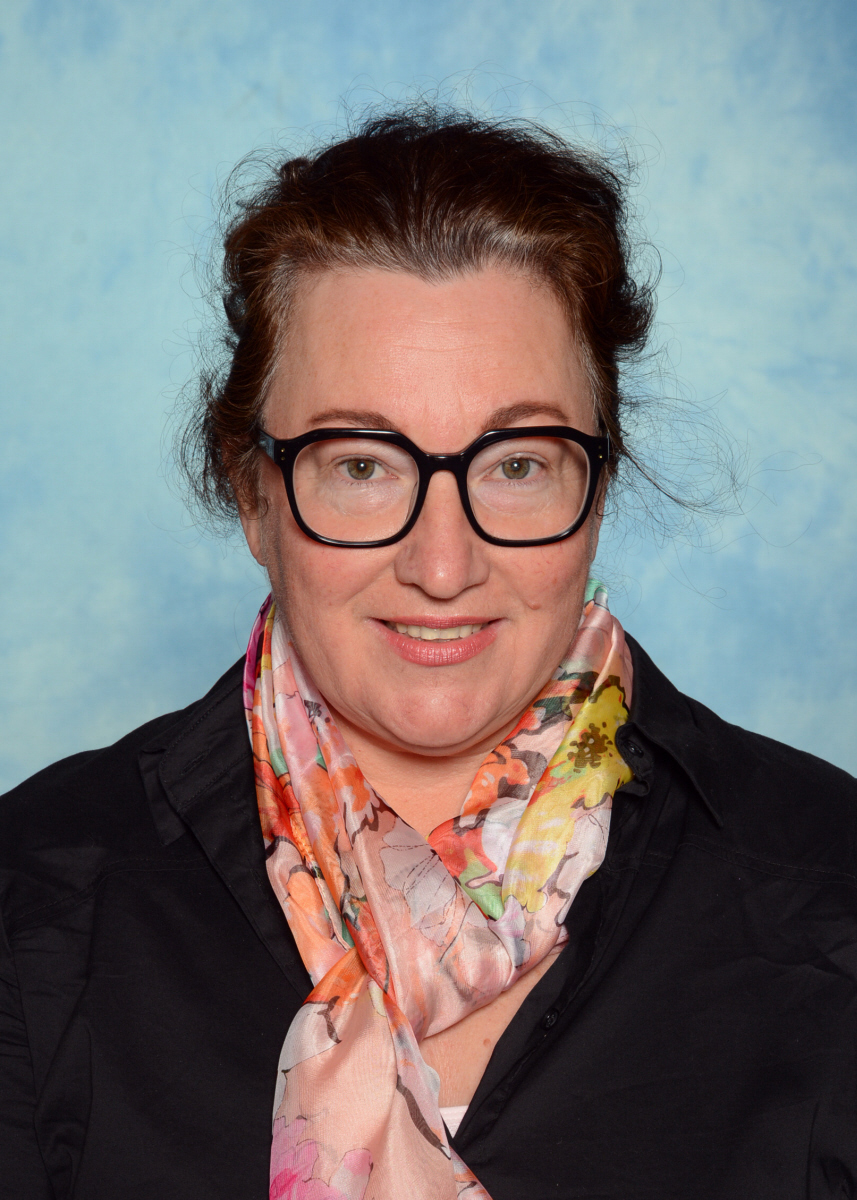 I remember reading somewhere, that it was the people who make a school not the resources. Last week I spoke to our students about manners – how having and demonstrating manners was more about respecting themselves than anything else. In life, like most things, it is the little things that matter. I liken it to taking care of business. Get the little things right and the big things normally will fall into place.
The little things are simple and can easily be attended too – things like saying hello when someone says good morning, tell them how you are when they ask you, wear the correct uniform – why get into trouble over something very simple, stay in class every lesson, everyday – remember you are here to learn. Have respect for yourself through the way in which you respond in situations – your thoughts, your physical actions, facial expressions and the tone and language you use to speak to other people.
That was last week. This week I flipped the focus to our teachers. This focus goes back to the quote I stated at the beginning of this piece –
"It is people who make a school not the resources".
Each day I look at our staff in amazement and awe. I started my journey here at Edmund Rice College two years ago and I honesty have to say I have learnt so much from our staff. I have learnt about patience, kindness, compassion and love. I often observe the staff in how they nurture our students, the extra time and care they give to each one when extra support and understanding is needed. I will often see our staff bouncing through the doors laden with bags full of food or little treats to enhance our students learning through providing innovative learning strategies. This demonstrates to me their commitment to our students' learning and their endeavour to find new ways and projects to keep their sense of inquiry strong.
I will give you a couple of examples. Mr Glover is trying to raise money to buy some things for the boarders. With his own money, he has brought 1000's of seedlings to grow a huge vegetable patch. In his own time he has come into the College to prepare and plant the seedlings with some students. This is amazing. Looking to the future, he will also give his time to help sell the vegetables on the weekend in Bindoon. Miss Jan, who is in the Kitchen before dawn every morning always takes extra time to be a mother to our students. Looking out for them, taking time to chat when they need some extra love and making special treats for the students to enjoy. She is not only there for the students – staff often pop by to get some care from her as well. Miss Lizzy and Mr John who have started up our Sheep Club after school, give their time because they know so many of students will benefit from this Club. To Miss Lorraine, Miss Trish and Miss Natalie who often go beyond their roles in making sure the College is always clean. They often take time to have a chat with our students in their busy day too. Because these people truly understand it takes a Village to grow a Child. I have only mentioned a few of our staff but each and everyone is going about doing their own special extra things for our students.
When I speak about staff I am not just referring to our teaching staff and Teaching Assistants – the saying "it takes a village to raise a child" is so true here at our College. From the staff in the kitchen to our Boarding parents, to our farm, maintenance teams and cleaners, to our VET instructors to our Business Team, to our Office ladies and Administration team and to our College Nurse and Psychologist. Each one of our staff is equally important and all do such an amazing job. Each of our staff give so much to our students to ensure they are receiving the very best education, every day, and every lesson.
Therefore, before I sign off I would like to publically say a huge thank you to our staff for all that you do and thank you all for everything I learn from all of you all daily. But most of all thank you for the endless love, care, compassion and support that you give to our vibrant and precious students and to each other.
Paula Bachiella
Deputy Principal
Welcome to New Staff Members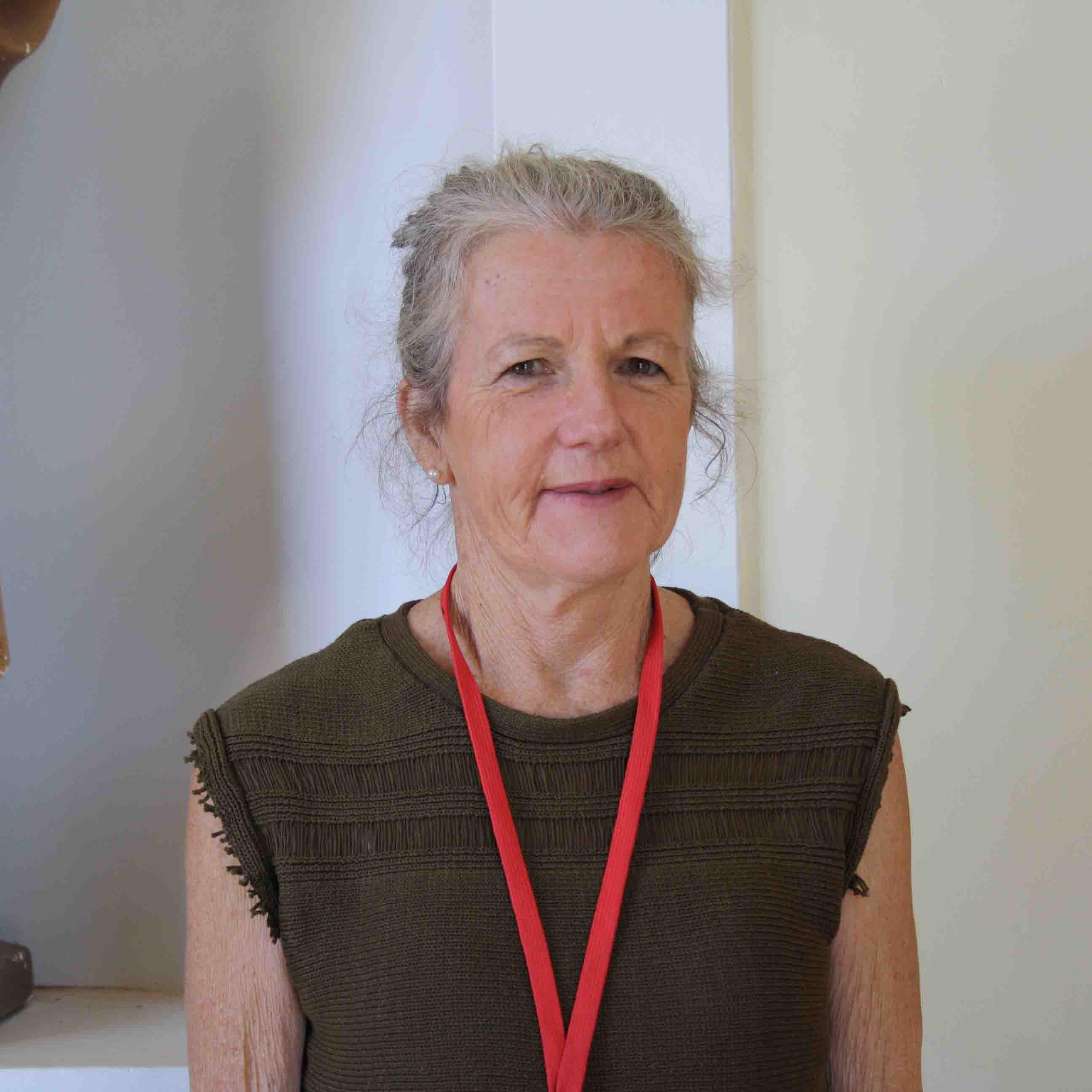 Dianne Markey
Prior to moving to Edmund Rice College, I spent 14 years teaching at St James College (affectionately known as "Jimmies") in Brisbane (an EREA school).  I have spent most of my teaching life in Queensland in both rural and urban schools, except for a half year in 2017 when I travelled to South America (Uruguary and Argentina) with Edmund Rice Beyond Borders.   I've worked mostly with Senior students in the subjects of Accounting, Economics, Religion and Legal Studies.  I am also qualified to teach English as a Second Language.
As a teacher I am committed to the aim of education articulated by the EREA Council – to seek to transform the hearts and minds of young Australians to build a more just and inclusive local and global community through presence, compassion and liberation.
I am married, have four wonderful adult children and enjoy distance running.
Paul Towler
I've long been aware of what is now known as Edmund Rice College, Bindoon and travelled from Queensland to teach here – a quite deliberate choice!  I continue to develop a strong awareness of the needs of Edmund Rice students and we have set as our priorities in Year 8 the '5R's' of education – Reading, Writing, Arithmetic, Respect, Religare [especially honouring Aboriginal culture]. While I began as a Primary teacher, the vast majority of my life has been in Secondary Colleges teaching mostly Religion subjects, Maths and English but many other subjects as well.  I've also taught in TAFE's and commercial colleges for students who are learning to speak English.  Most of my teaching life has been in Catholic schools in Queensland but I've also worked the public schools and at Stella Maris, an Edmund Rice College in Uruguay.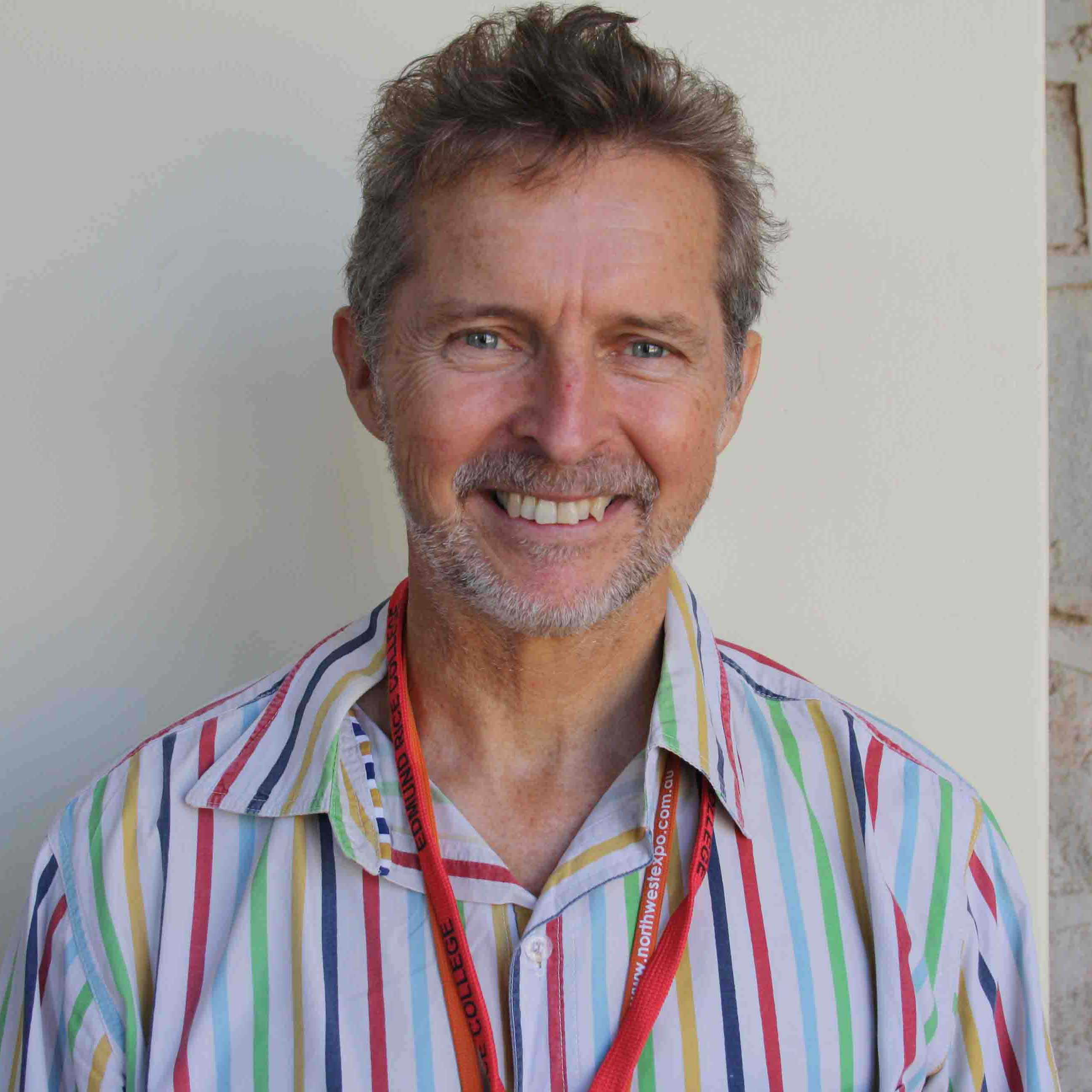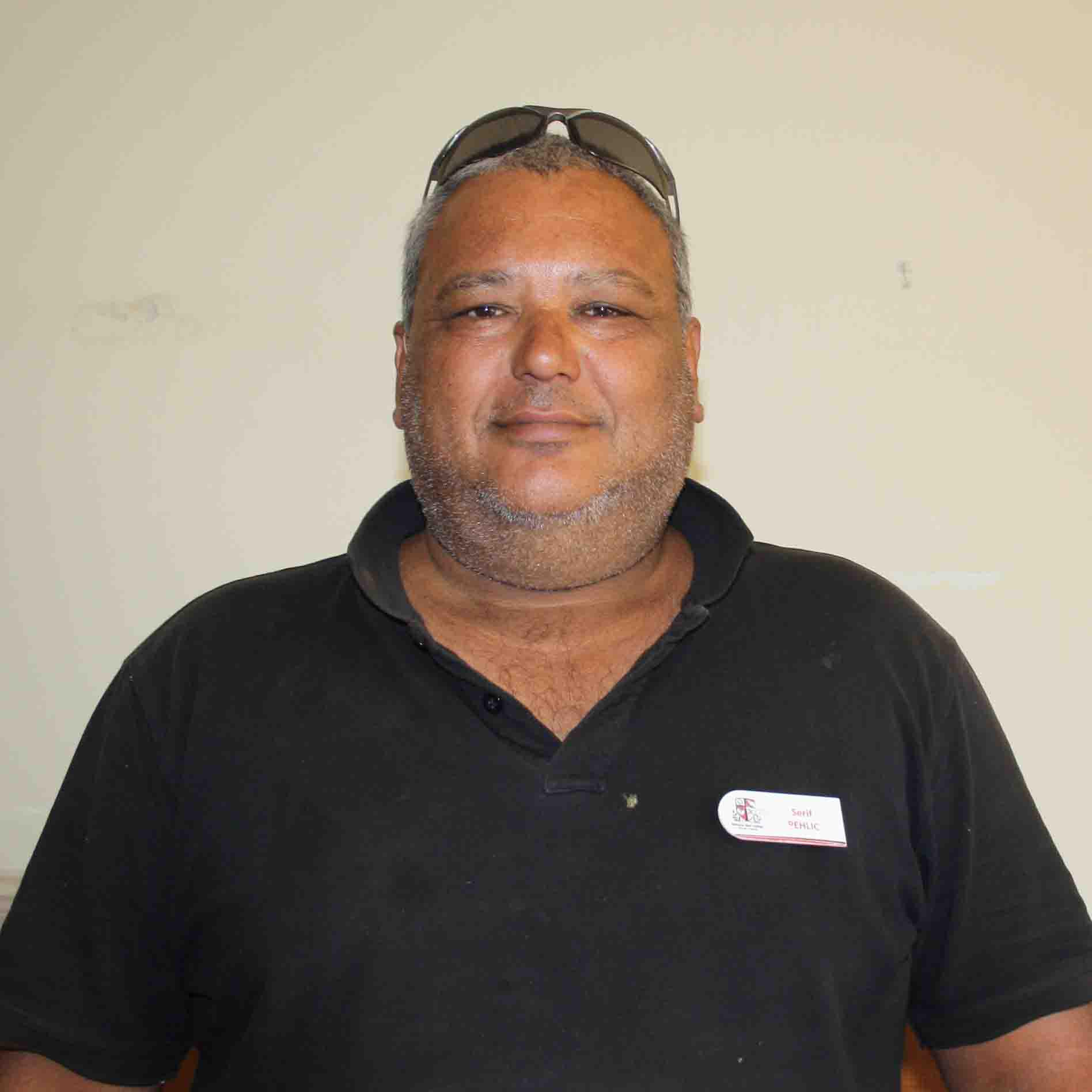 Serif Pehlic
Hello Everyone, my name is Serif Pehlic born and bred in Midland.
I follow Swan Districts and Freo Dockers in the footy.  I love my sport.
I am a father of 5 kids, 3 girls Allanah 27, Tanae 25, Holly 22 and 2 boys Joshua 19, Liam 16 and a grandfather to 4 kids, 2 boys 2 girls.
I would like to thank everyone for being so welcoming in my new job here at Edmund Rice College.
All the best to everyone.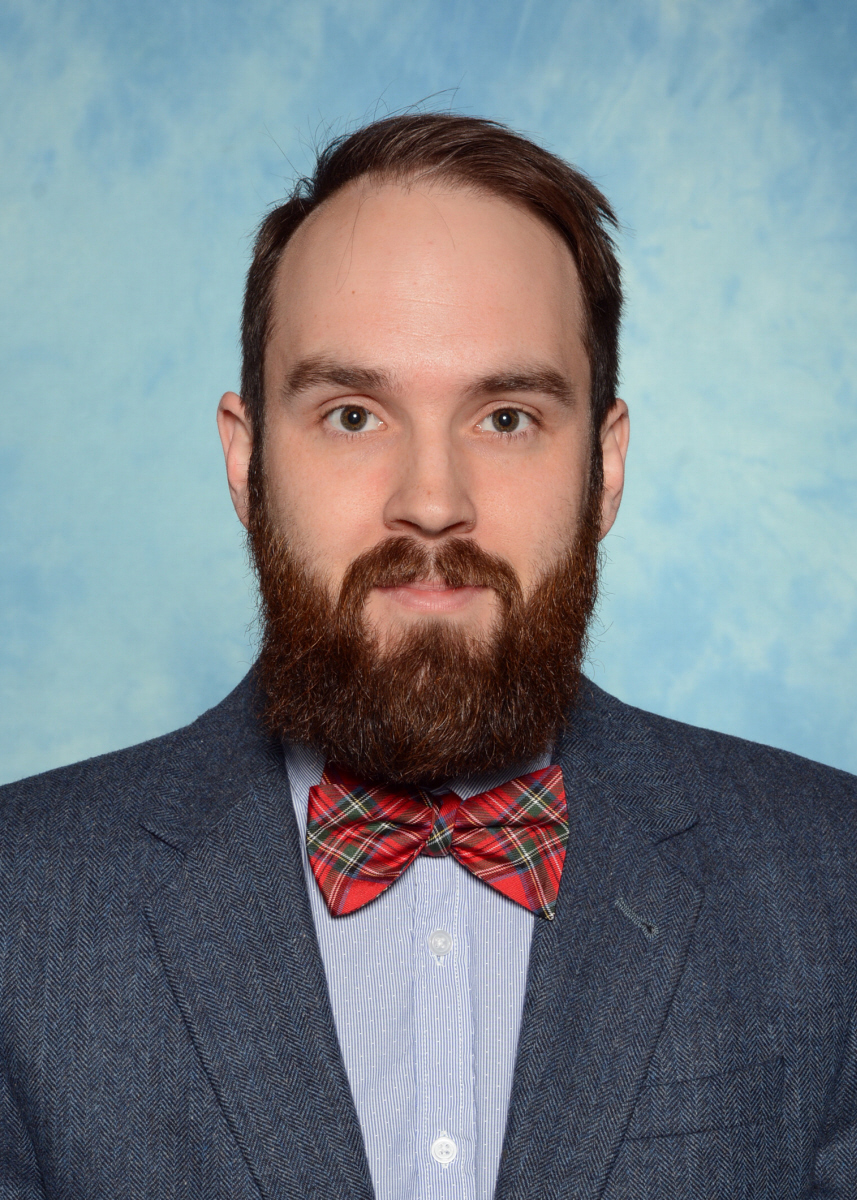 In week four, students attended a workshop on cyber safety while at the College. The aim of this program was to educate students about the dangers of the internet, especially regarding social media usage, cyberbullying and image-based abuse through an interactive Prezi. The Prezi took students to different social media icons and zoomed into each one. While at each social media icon the demonstrators discussed with students the various dangers. For example, the demonstrators discussed the issues surrounding Snapchat: where students can easily give a stranger their location through GPS, which are located on smartphones. The demonstrators suggested that students turn off their GPS when not using Google Maps to ensure they do not reveal their location to strangers. Students watched videos at the end of this section concerning the dangers of social media. These videos were an excellent interlude to the next part on the law.
The second part of the presentation concerned the Australian Government's new website on Cyber Safety. In this part, students were introduced to the realities of cyber-bullying and image-based abuse. The presenters were explicit with students on how easily abusive textual evidence can be recorded by a camera or a screenshot and taken to court when someone might be considered bullying. They also discussed how students should not share any images, especially nude ones with others, as this kind of sharing in most cases is considered a case of child pornography and people in possession of such images will be charged for possession; furthermore, once the picture is on the internet it will never disappear. Finally, students were introduced to a solution to these kinds of dangerous activities. Now, with the help of an adult, students can easily lodge formal complaints on cyber bullying and image-based abuse through the Esafety website through filling out a couple of forms. Overall, students and teachers found the workshop on cyber safety very informative and useful.
John Wilgress
Teaching Staff
In week four, the year ten class attended the Gravity Centre in Gingin. The aim for the class was to build on their scientific knowledge for their first flight to Mars classroom project for term one. Some of the knowledge students were to expand on was the big bang cosmology, the formation of the universe, space travel and gravity.
We arrived at the Gravity Centre after a short drive from Bindoon. We were greeted by a very informative and enthusiastic guide. The guide first took us to look at the sun with telescopes. The students found this especially exciting. Some thought they could see the sun's burst of rays. While others noted the colour of the sun, a yellow colour that our guide explained meant the sun is 'mid aged' compared to other stars. We ended the morning sessions with a guided tour of the solar system walk. This was short and informative, giving students a better understanding of travel in our solar system. Soon afterwards we enjoyed a nice morning tea with lovely blueberry muffins provided by the College's Chef.
Shortly after morning tea the students went on to attend the Discovery Gallery, where there were guided through interactive science exhibits, Einsteinian physics and various gravity activities. This was many of the students favourite area as this was much more hands on, where they were able to experiment with gravity. A few enjoyed experiments were a giant slinky, a blowing globe and God's hand. Students also were able to find out their weight on Mars.
This was very useful in regards to our current classroom project: first flight to Mars. After these interactive activities students went to the Cosmology Gallery where we viewed how the universe was formed with the big bang and is constantly expanding. There was also an interesting examination of Aboriginal art depicting Wandjina figures from the Kimberly, which look like 'ancient astronauts,' but are in fact said to be overseas explorers – possibly Europeans or Asians according to scholars. The students then enjoyed lovely ham and cheese sandwiches and ripe pieces of stone fruit from the College's catering.
After lunch, the students went on to the Gravity Tower where students experimented with gravity from a ninety metre high leaning tower. Students were instructed to drop three water balloons from the top of the building at a time. Much to their surprise, they found that all the balloons would fall at the same time. Unfortunately, after this activity we ran out of time and returned to the College. The students had an amazing time and gained a vast amount of knowledge for their first flight to Mars projects.
From the Year 10 Team
Senior School Ball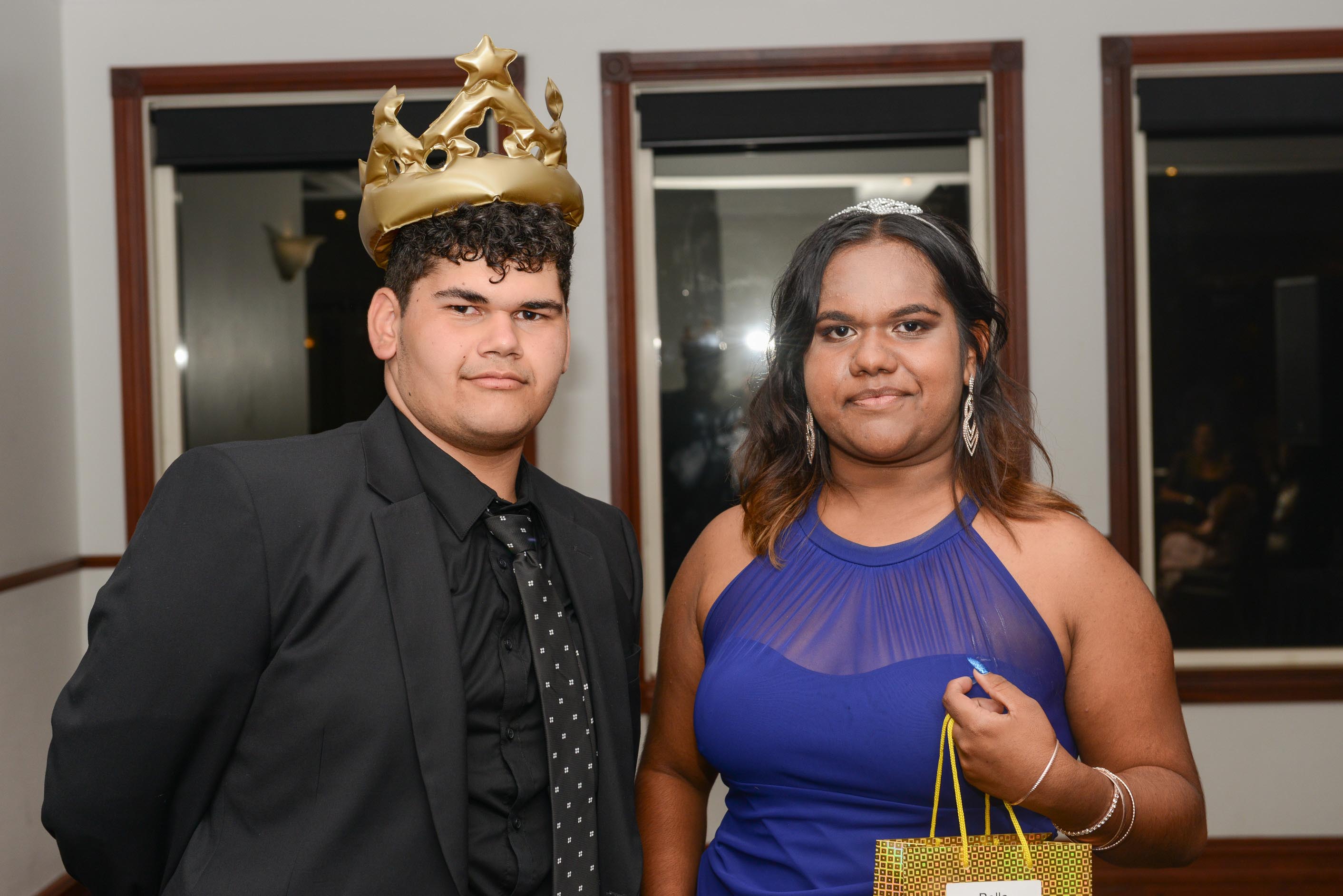 What a great night the College School Ball was this year.  Held at Joondalup Resort, it was one of our smallest in quite a few years.
Our students arrived elegantly dressed, wearing flowing gowns and very smart suits.
We all dined on a delicious buffet dinner and after formal speeches danced the night away with some awesome music from the DJ. The staff and students had 'a Ball' and it was great to see everyone on the dance floor having a wonderful time.
The announcement of the award winners was a sign that the night was nearing the end, the winners were;
Belle – Kiara Spry-Wiggan
Beau – Jake Jones-Evans
Best Dressed Girl – Dorry Thompson
Best Dressed Boy – Tom Undalghumen
The report back from staff and the function centre was that all our students were so well behaved and dressed just beautifully.
A big thank you to all the staff for their help on the night. It was such an intimate venue and we all enjoyed the evening.
Sharyn Peterson
Registrar
Images from the Senior School Ball can be viewed and ordered online at ios.academyphoto.com.au.  You will need to enter an 8 digit key as below:
Couples/Duos: 88RSQJT7
Groups: 49HUN29X
Roaming: 7M9Y3K5R
Photos will be available online for 6 months.  Please call 9248 1263 if you require assistance.
APPALOOSA STATE SHOW 1ST AND 2ND
On the 1st March, Shaiyan and I loaded Hive and Trumpet on to the horse float and set off to the State Equestrian Centre.  As soon as we got to the SEC, we met up with Katie, who travelled down to the show with a school horse, from Karranadgin and Makayla, who travelled down with her own horse.  We then sorted out the horses and the gear and started prepping for the big weekend of showing.
The first day of the show arrived with a 7.00 am start of prepping for the first event that started at 9.00 am.  Shaiyan was lucky enough to receive the opportunity to show someone else's Appaloosa.  The day kicked off with halter classes which Makayla and her mare Shiloh (RB Time to Dream) received Champion Mare.  We all did very well.  Showmanship soon came around where Hive and myself received 1st place.  Katie and Trumpet received 2nd and Shaiyan and Bob received 3rd.  Katie and I competed in the 2 year old and over versatility feature  class.  We came out with some great results.  Once the show had finished we all attended the High Point Award Ceremony. Makayla and her horse got awarded Senior Horse High Point of 2019.
Hope Patterson & Katie Way
POST STATE SHOW 3rd and 4th
On the 3rd, we competed in halter, hunter in-hand, and showmanship, achieving great results.  I was lucky enough to show Miss Karen's friends horses in hunter and hand and halter.  Katie competed in shankless showmanship and also competed in ridden hunter classes with Merlot.
At the end of the day, we participated in a clinic held by the judge, Jeff Hall.  We learnt many things including how that specific judge would like us to set our horses up.
After the clinic we attended a long table dinner that was hosted by the Perth Regional Appoloosa Club.  On the last day of the show whilst Katie and Makayla competed in their Western ridden classes, we helped the club set up and pack away the trail gear.  After the show had finished, we all helped clean up yards, pack up and load the horses onto the floats ready to go home for the night before returning them back to the College on Tuesday.
We would like to thank everyone who organised the show and also say a big thank you to Miss Karen for all the help we received over our time at the show and for carting horses back and forth, also to Mrs Way for the consistent help and care she puts into us kids.
Hope Patterson & Katie Way
Interhouse Swimming Carnival
Westcourt crowned winners AGAIN! The 2019 swimming carnival got off to a slow start with the cooler weather but as the day grew older and the sunshine appeared as the clouds drifted away the competitive streak followed suit. Our year seven and nine boys heats were intense with large numbers and very close finishes! The novelty teacher versus student relay race saw the student teams in positions 1, 2, 3 and 5 with teachers coming in at 4th. Special thanks to our wonderful maintenance staff and year 12 leaders who set the pool area up, the fantastic kitchen staff for supplying delicious food to all students and staff and to all other staff involved in the running of such a busy day. Congratulations to all medal winners and those selected for our ACC team.
Bella Fleming
Physical Education Coordinator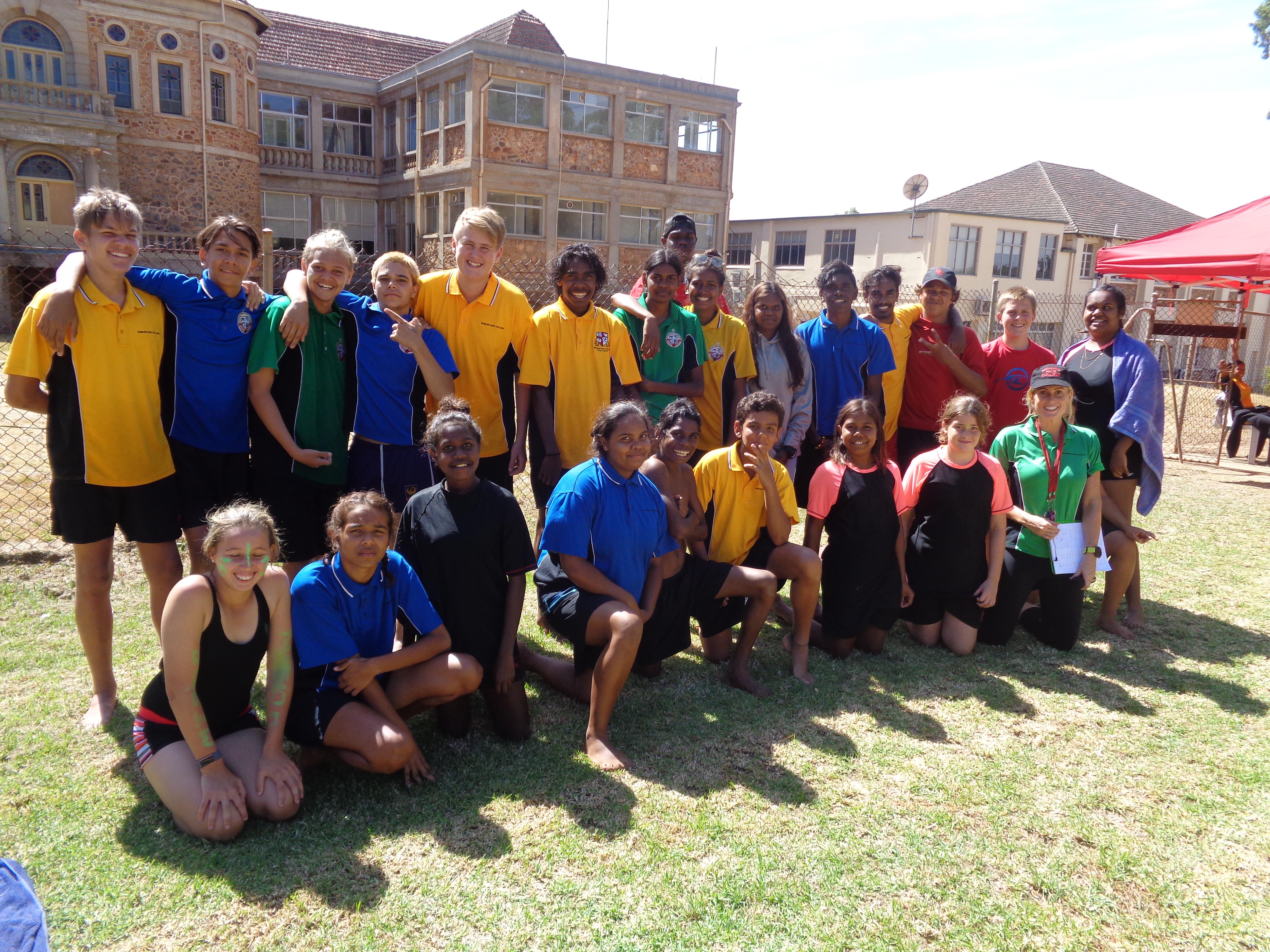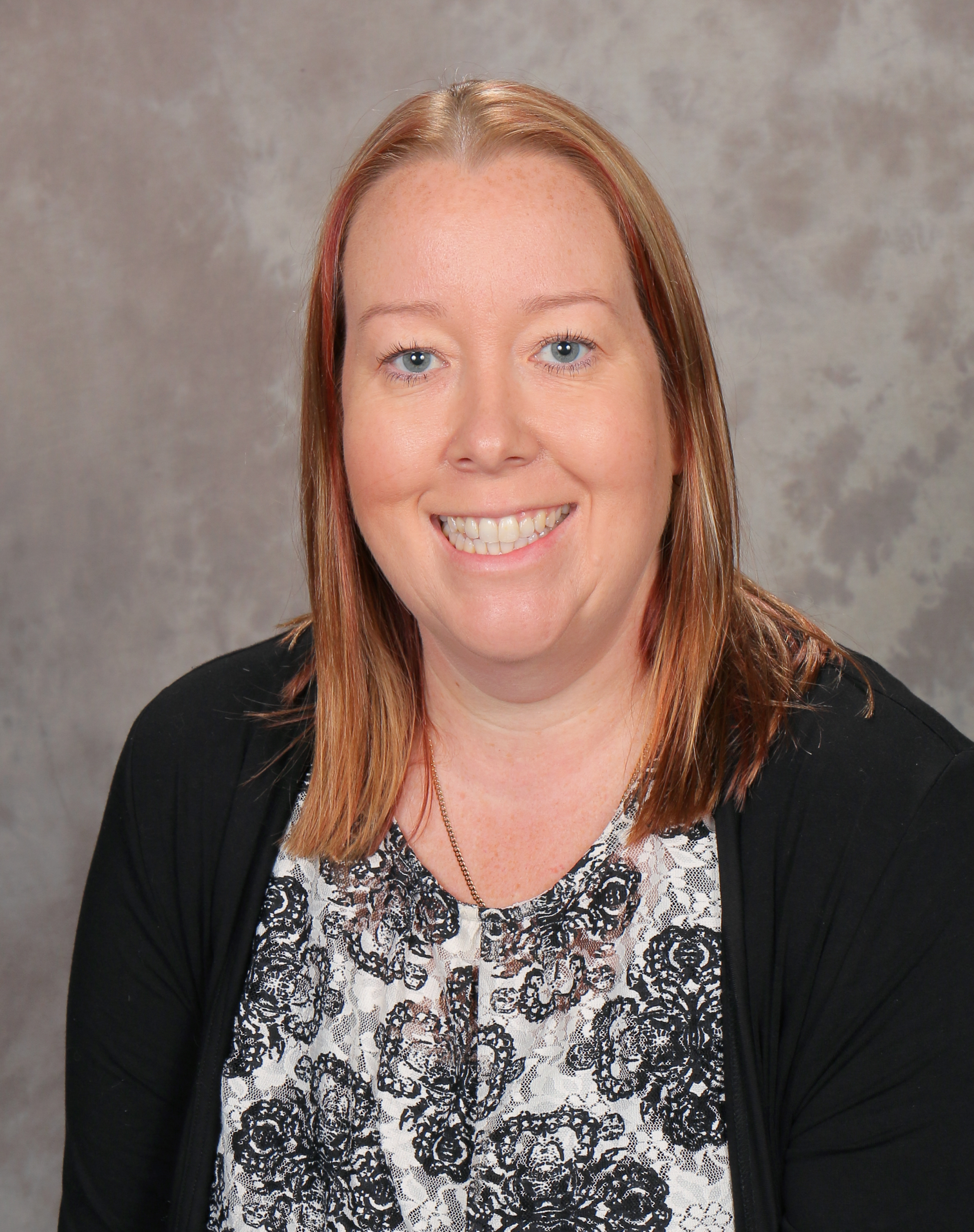 Dear parents and caregivers
As promised in my last article, the Year 11 and 12 School Ball was spectacular. The ladies looked stunning in their beautiful dresses, and the boys looked like Hollywood stars in their suits. The night was lovely, the food was delicious and the kids danced for hours. We are blessed to have wonderfully giving staff, who volunteered to do makeup, hair and take the students on the night to get ready. Congratulations to the students who attended for their behaviour and contribution on the night. Special congratulations to Jake, Kiara, Dorry and Tom who won awards on the night.
Toodyay Football Club has been so welcoming and supportive of our students this term. We are currently in preseason training, with games starting in Term 2. We recently attended a game in Toodyay, in memory of a local Toodyay lady who passed away. The Toodyay Tigers invited a number of our older boys to play, and we won. Lindsay kicking the first Tigers goal of the game. Football is a great outlet for our students, giving them the chance to get fit and improve their health outcomes, meet new people and work on their team work skills, and get out their frustrations in a positive and safe way. I would like to remind parents to send me a copy of their Health Care Cards (HCC), so that I can apply for Kid Sport funding to cover the football fees. Parents who do not have a HCC will need to pay the College the fees, which this year are a lot less, at $120.
We are in the process of getting a Westpac Bank representative to come to the College to open bank account for the students. Please let Ursula or me know if you require a bank account to be opened. The students do require identification, one item of ID is a birth certificate if you can please provide that.
The boarding staff will be making phone calls home over the next week to talk to parents about how their child is going in Boarding, and any queries or concerns you may have. We enjoy keeping in touch with families and so the contact numbers for the boarding staff are below, please feel free to call the staff at any time to discuss your child.
Sam Jenner
Head of Boarding