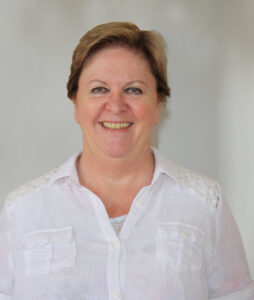 Dear Parents, Guardians, Friends and Students
We have farewelled all of our students for the term. I know they were all looking forward to coming home to their families and Country.
It has been an extremely interesting time for all of us with Covid finally arriving at the College and a number of students being positive. A huge thank you to all of our staff who have been flexible and have worked as a strong team to support each other during these times. We had staff from all areas working to assist with the supervision of the students in isolation and I cannot express how grateful I am to each and everyone of them. To the teaching team who created work packages for students at home again I am eternally grateful.
We are farewelling two staff who have worked with us this term:
Mrs Amanda McLaughlin, who has been our Religious Education Coordinator is returning to St Joseph's in Northam
Mr Jake Van Tuil, who has been working in Year 10 is moving to take up a position teaching in his subject area at Iona College
We wish them both well on their continuing education journey.
We are also saying farewell to Mrs Lisa Heasman who is taking a break from her role as a teaching assistant. Lisa's quiet manner and caring nature will be greatly missed by all of us at the College. She has been an integral part of our team since March 2019. We wish her well and hope that in the future we may see her back here at the College.
Happy Easter to each of you and we look forward to seeing our students back at the start of next term.
God bless,
Marie Barton
Principal
Prayer
Draw us forth, God of all creation.
Draw us forward and away from limited certainty into the immense world of your love.
Give us the capacity to even for a moment taste the richness of the feast you give us.
Give us the peace to live with uncertainty, with questions, with doubts.
Help us to experience the resurrection anew with open wonder and an increasing ability to see you in the people of Easter.
Amen.
— Author Unknown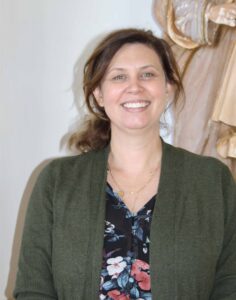 Dear Parents, Guardians, Friends and Students
As we draw to the end of our first semester for 2022 at Edmund Rice College, I would like to share with you some of our continued successes and upcoming information to look for as the year unfolds.
New Staff
As members of our learning community, parents and guardians would know that we had several new staff begin 2022 with us at Edmund Rice College. It has been a few years since we have had such a high turnover of staff at the College, which I think speaks volumes. The new staff that we have had join us, each bring a wealth of knowledge and energy, which revitalised our learning community. Students have gotten to know each of their new teachers over the last nine weeks and, I trust have enjoyed fresh ideas and experiences in their learning programs. Staff have worked well together as we get to know one another and many robust professional conversations have been had regarding curriculum, student learning, engagement, and achievement, which has been welcomed by all. I am very much looking forward to seeing how the remainder of the school year progresses and I am looking forward to some of the exciting new experiences that staff are developing for their classes.
Northam TAFE Students
Our Northam Automotive TAFE students began their studies this year onsite in Northam. The students have all engaged well with their studies and feedback from their lecturers is positive and each of these students should be proud of their accomplishments to date in their selected course. Our ASBT VET students will resume their studies travelling between Moora and Northam TAFE from next term until the end of the 2022 academic year. They will continue to be well-supported by Mr Brett and again, these students should be extremely proud of their accomplishments as TAFE lecturers have consistently provided positive feedback regarding student engagement and completion of units and practical models of studies.
Indigi-Resource Group
Earlier this term, I met with a local business owner who is extremely keen to offer some of our senior school students the opportunity to secure traineeships within the civil construction and agricultural employment sectors. It is planned that he along with his business partner will present information to our senior school students on pathways to traineeships and apprenticeships, in addition to opportunities that he may have within his own company and the sort of employee he is looking at hiring, and he is extremely keen to meet several of our students based on information shared by me on their willingness to try their hands at new things, develop new skills and work hard to succeed. I hope to have additional information, for both students, staff and families about this exciting opportunity over the next term.
Strong and Deadly Futures
Earlier this term, students in the year 7 and 8 classes were offered the opportunity to provide feedback to the University of Sydney on a health education program, Strong & Deadly Futures.  Strong & Deadly Futures addresses learning outcomes relating to social and emotional wellbeing via illustrated storylines that are combined with interactive classroom activities for students. Students in the year 7 and 8 classes will be assessed to complete four surveys over 2022 to 2024 that will ask questions relating to their social and emotional wellbeing. These questions are very important as they will enable researchers and program developers the opportunity to determine how effective the program is at improving students' wellbeing, compared to the standard health curriculum. Six lessons, that are aligned to the Health and Physical Education curriculum will be run next term to year 7 and 8 students with their class teacher, with lessons running one week apart so that the students can incorporate the ideas into their lives.
Students and parents are asked to complete and provide consent forms that will be emailed emailed/mailed home prior to the implementation of the program next term. This gives students an opportunity to discuss their participation with their parents/guardians. Only students who consent themselves, and whose parent/carer consents, can participate in the survey. If parents do not consent, students will not participate in the surveys, but will still participate in the content of the program, as it is part of the curriculum. The program is of great benefit to your young people, and I strongly encourage parents and students to provide their consent for your child's voice to be heard and accounted for in a national program aimed at improving the health and wellbeing of our adolescent population. If you have any questions, please direct them to me and for further discussion.
OLNA & NAPLAN Standardised Testing
Recently, our year 10, 11 and 12 students completed the first round of OLNA testing for 2022. OLNA is the online literacy and numeracy assessment that is designed to provide opportunity for students to demonstrate that they successfully meet the Western Australian Certificate of Education (WACE) requirement of demonstrating the minimum standard of literacy and numeracy. To successfully meet the literacy and numeracy requirement, students must demonstrate the skills regarded as essential to meet the demands of everyday life and work in a knowledge-based economy. Students at Edmund Rice College are well supported by staff in the preparation of OLNA and NAPLAN testing in that staff provide many opportunities for them to develop the skills students are required to demonstrate both in and out of classroom as they go about their VET and core curriculum classes. All students are urged to complete the tests to the best of their abilities so they can continue to open doors for higher education and employment once they have graduated from the college. Many staff are open to providing extra tuition in literacy and numeracy for students and if this is something that students would like to access, I encourage our young people to be proactive in their learning and approach their teachers with additional requests for assistance so that they provide themselves with the best opportunities available to them at present and in the future.
Year 7 and 9 students will commence NAPLAN testing next term, and again, staff encourage students to do the best that they can. Opportunities for practice in the online environment will be provided to students within their classes early next term prior to the testing window which will allow students to familiarise themselves with the online testing forum and expectations. Students who have achieve a Band 8 or higher in any of the three components of reading, writing and numeracy in their Year 9 NAPLAN are acknowledged as having demonstrated proficiency in using a range of ACSF Level 3 skills in that component and will not be required to sit the corresponding OLNA test.
Term Break
I hope each of you gets the opportunity to spend time with family and friends and enjoying some of leisurely pursuits that take a back seat during the school term. Have a safe and well-earned term break and I look forward to seeing all our students and their families back for the beginning of our semester two academic year.
Introducing our New Pastoral Care Staff
Continuing on from Issue 1 of the Chronicle, we have had a number of new staff join our team in 2022.  This issue we would like to introduce you to our new Pastoral Care Team and new staff joining our Residential Care Team.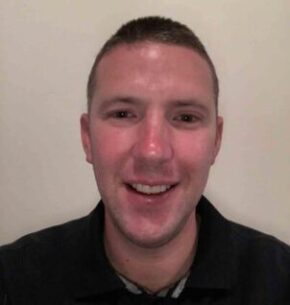 I started working as the School Social Worker at Edmund Rice College Bindoon in July last year. I have thoroughly enjoyed my time so far at Edmund Rice College due to the always friendly and welcoming students, families, and staff. Academically, I graduated from Curtin University with a Bachelor of Social Work (First Class Honours) and have had published a research article in an international peer reviewed journal since graduating. My personal hobbies are that I am a person who enjoys watching various movies and television series, playing video games, and reading. Other interests I have are I like various types of music and enjoy participating in numerous kinds of sports. Musical instruments I learnt to play growing up were the violin and saxophone. While, examples of sports I have previously played in a team are AFL, basketball, tee ball, baseball, and both indoor and outdoor cricket.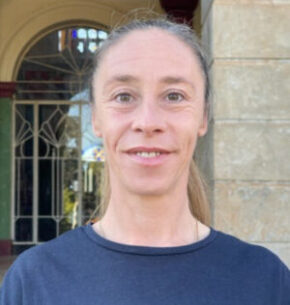 Hi, my name is Tasha and I joined Edmund Rice College at the start of term 1 2022 as the school nurse.
I trained in the U.K and qualified as a registered nurse in 2006, I started my career as a surgical nurse, and in 2008 immigrated to Perth Australia having secured a job at Sir Charles Gairdner hospital, working on a surgical ward. After 1 year on the surgical ward, I moved into Dialysis and spent the next 10 years working in dialysis between Sir Charles Gairdner hospital and Joondalup health campus.
In 2019, I returned to surgical nursing at SJOG Midland hospital and spent 1 year working on the short stay unit.
In 2020, I joined Fresenius Kidney care and began working as a home dialysis nurse, teaching patients how to do home peritoneal and haemodialysis, as part of my role I managed the Wheatbelt and twice a year would travel to the Kimberley to visit remote patients.
When I am not at work, I enjoy spending time with my family on our Farm growing vegetables and looking after my goats and Alpacas.
I am Looking forward to getting to know all of the children over the next year and supporting their health and wellbeing.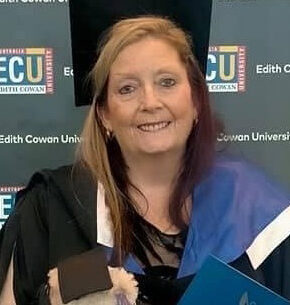 Gingin is where I call home. I have six children, including two sets of twins, and twelve grandchildren, with a 13th due in early September. I've worked in Special Education for 25 years and finished a Post Graduate Certificate in Counselling and a Post Graduate Certificate in Trauma-Aware Education in the last two years. I am now pursuing a degree in Psychology, which I plan to accomplish by the end of 2023. I used to work at this college but left in 2011 to explore other opportunities in teaching. I'm delighted to return and make a difference in the lives of the students at our college.
Introducing our New Residential Care Staff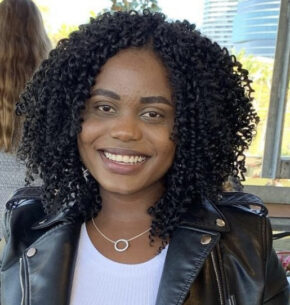 Hi, my name is Alice and I was born in Tanzania. I've been in Australia since 2007. I'm currently enrolled in a Bachelor of Primary Education. Prior to working at ERC, I worked with children under the Department Of Child Protection. I'm passionate about young children and it's a privilege to be working at Edmund Rice College as one of the residential supervisors. My passions involve travelling, reading, and quality time with family and friends. My favourite takeout is Chinese.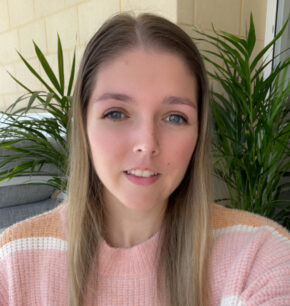 I'm Emma and I am very excited to be working with the students staff in boarding at Edmund Rice College. Over the past few years I have been providing support to people with disabilities. I love my dog Winston and I enjoy cooking, shopping and watching movies in my spare time.
Interhouse Swimming Carnival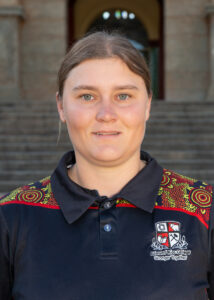 On Friday 4th March, the students competed in our Interhouse School Swimming Carnival. This year's carnival looked a little different due to COVID 19. For the first half of the day, we had our year 10-12 students competing and Waterford was in first place followed closely by Mt Sion and then Wescourt. For the second half of the day, we had the year 7-9 Students competing with our year 11 & 12 Sport and Recreation students helping to run the carnival.
Almost all students participated and attempted to battle it out against their fellow classmates for champion boy and girl and runner up champion boy and girl. There were various novelty events that were added into the carnival between swimming races, including mattress races, under and over lane rope races, dance competitions and relays against staff and students (with the staff taking the win for the relay race for the first time in a few years). The Day was a huge success, and all students had a fantastic time. In the end, Mt Sion seized the day, winning the swimming carnival for a second year in a row by the smallest of margins against Westcourt and Waterford, not far behind in third place.
Anna Williams
Teaching Staff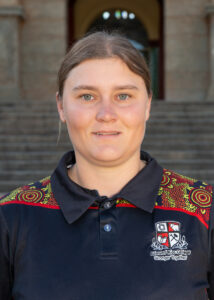 This term, the year 7 students participated in Dance for their Art subject. Students learnt about different styles of dance and worked alongside dance instructors, Mr Michael, and Miss Hollie from Next Level Dance Academy in two 2-hour dance workshops to better their dancing skills. Within the workshops, students were exposed to breakdancing, hip hop and ballet and worked towards a hip hop performance. The year 11 and 12 Sport and Recreation students also joined in to compare if ballet was considered a sport or not. All students participated in the dances and thoroughly enjoyed themselves.
In addition to their participation in the practical dance workshops, Year 7 students were asked to reflect on their learning and dance experience and produce specific goals to improve their technique in this learning area. Students learnt about the five elements of dance and how they can implement them in a dance routine to better their performance. Hopefully in the future, we can encourage students to work towards an individual performance and perhaps create their own dance routines.  It was a thoroughly enjoyable experience for all involved and feedback received from Mr Michael and Miss Hollie was overwhelming positive and they are looking forward to facilitating additional workshops in the future for Edmund Rice College students
Anna Williams
Teaching Staff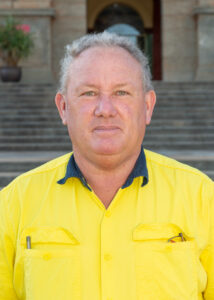 It's been a busy start to Term 1 2022 for Edmund Rice College on Farm.   We began planning our year with the start of a major clean up.  Solar pumps were cleared of debris and grass, an old windmill and piping on Dwyers paddock was cut down and dismantled and all the old water pipe was replaced and buried ready for the next phase of our water management plan. Work has begun with a small D3 dozer on cleaning up paddocks and ripping out rocks.  We have now nicknamed Gravel Pit paddock 'the billiard table' for all the round rocks which have been ripped out ready for removal.
With every clean up, there is always an opportunity to find hidden treasures, and this clean up didn't disappoint.  An old manual pipe cutter was found along with a Crowley dumpy level from the 1940's still in its box and these are now safely stored in the Museum.
Clean ups can also disturb the local fauna, in particular the 'nope ropes' (snakes or Joe Blakes).  Our effort to clean, disturbed a two metre carpet python from his home so we rehoused our slithery friend somewhere more appropriate. (No snakes were harmed in the process).
As we all know, work never stops on farm.  There were hay bales and rolls put into storage and in between clean up and treasure hunting,  we crutched our breeding ewes in preparation for lambing on Anzac Day.   Students drafted out 122 cross bred lambs for sale at Muchea along with 5 cows and we took 20 sheep and two steers over to Gingin abattoir's for our kitchen.  The Equine centre and chicken coop are next on the list, with students planning and assisting in ongoing work.
We hope all the staff and students enjoy a well-deserved break over Easter and we look forward to everyone's return in Term 2 to start afresh, to begin cropping and the start of lambing.
Greg Shemeld
Farm Co-ordinator
Above:  There were a lot of meals and a lot of dishes to be done up at the dorms while students were quarantining because of COVID.  There was also a lot of shopping required for students who were unable to attend the shops themselves.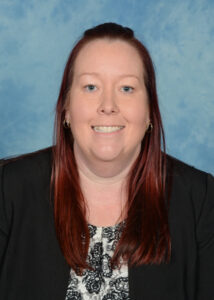 The last few weeks have certainly been different in Boarding. At the end of week 6 some of the male Boarding students contracted COVID. I went into isolation in Mary MacKillop House with them on the Thursday night and over the weekend the numbers rose, and we had to separate the girls, in Mary Rice house to isolate. For nearly two weeks students who tested positive were sent to stay in one of the Boarding houses, where they mostly stayed in their room, only coming out for the bathroom. Meals were prepared and left at the students' doors, who then left their dirty dishes at their door for staff clean. We were lucky that symptoms weren't too severe, a lot didn't have any symptoms, only a few had fluey symptoms and headaches. I think for the kids, the worst part was being 'bored' and when they felt well not being able to hang out with their mates. As numbers rose here at school, we also saw a rise in cases in the Pilbara and Kimberley. We wish all our students and families and communities a safe holiday.
Boarding students have now left to return home and are due back Wednesday 27th April.
Sam Jenner
Head of Boarding