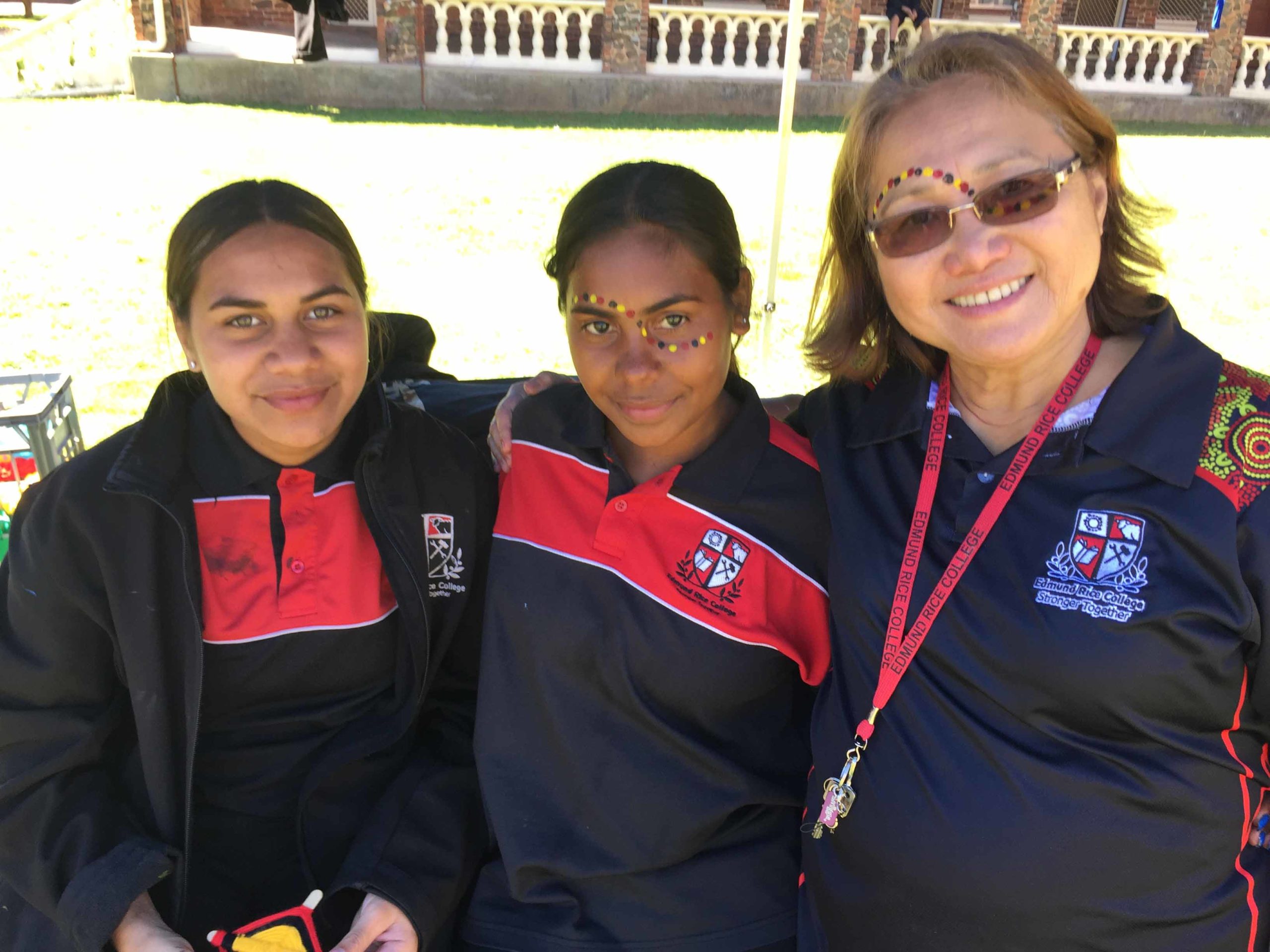 We are now taking enrolments for 2020.  To submit an application go to the Enrol tab on this website or contact the Registrar on 95765511 for further details.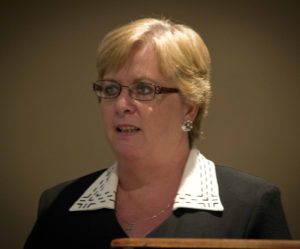 Dear Parents, Guardians, Friends and Students,
As we come to the end of the term and calendar year, I am always mindful that we are coming to that time on our liturgical calendar where we are preparing for the birth of Jesus. That special time for Catholics is know as Advent. It is a time to prepare the way and to listen to God's voice that challenges us to be strong witnesses. It is important for us to be with others as Christians, to be a voice for the voiceless, be compassionate and open to reconciliation.
Opening our hearts and minds to welcome the stranger, the lonely and misunderstood, those who demand our time and patience, even with our friends and family, this can be very difficult. Jesus asks us to listen to one another and find new ways to proclaim the Good News. Each of us must search for our way to do this in our communities, homes and afar.
This is a message we share with the students in our care and part of this is embracing our fundraising for the Archbishop's Christmas appeal. The boarders each week at the Mass contribute from their own pocket money to help others. I am very proud of the effort they make to give a little each week, supported by the wonderful House Parents.
Interim Reports – Term 1 2020 Academic Year
The teachers are currently preparing the interim reports for all of the students. These reports will be coming home to families at the end of the term, along with the yearbook and other information. Please keep an eye out for this envelope. If you have changed your address or have a new PO Box please notify College Reception immediately so that we can update your information.
God bless,
Marie
PRAYER

God of wonder and love, you have entrusted us with the gift of Jesus your Son.
May our acceptance of this gift transform our lives, our hearts and our actions
so that in all things, we are bringing him to birth in our world
and making his presence known.
May the love, peace, freedom and justice which he is,
become flesh in us and make your reign more visible here on earth, now and always.

Amen

Laureen Dixon RSC
The Dalai Lama once said:
"My true religion is kindness; my simple faith is in love and compassion."
This morning I had the privilege to chat to our new students and parents for 2020. I always love this part of my role as a Deputy because I enjoy sharing the story of Blessed Edmund Rice and how important it is to have a strong set of moral values to help guide you through life.  This prompted me to reflect on the topics that we discussed throughout the year that I would like to share with you. During the year I have talked with passion around some key concepts about life.
The importance of Education
I relentlessly questioned our students' "Why are you here?" and I hope our students have a clearer understanding of that question now. I also challenged them to be "In class every lesson every day". Why do I keep harping on this? It is because sticking to simple routines and developing discipline is necessary for a successful life. It is these simple things that builds your resilience for life. It gives you the ability to bounce back when life gets tough and gives you the strength to give things another go.
Be responsible
Further, I challenged each student to be responsible for their own decisions and to take responsibility of their own life. I asked them to please do not blame someone else – only you are accountable for your life and achievements. That means you are responsible on how you react to situations, how you respond to your teachers or actions you might take even when under peer pressure.
Have a go!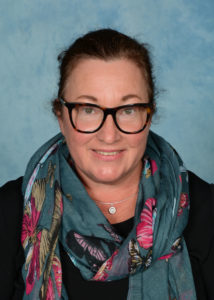 I have also constantly encouraged you to say YES to things. Do not let opportunities pass you by – try new things, embrace challenges and push yourselves out of your comfort zones. I challenge you to take the Bible message from John 10:10 into your lives – Live life to the full.  By saying yes to new opportunities allows you to take control of your life and your destiny.
Take time to appreciate and to embrace kindness, generosity and love  
I often talk to our students about our incredible passionate staff. I am in awe daily of how much energy, time and support they give to our students. I often see genuine acts of kindness as staff step in to provide support to each other when needed. I love hearing the conversations in the staff room as teachers collaborate on ideas and strategies to improve teaching and learning or well-being of our students. I enjoy listening to the laughter as they share stories from their weekend or funny 'blooper' teaching moments that have happened in the classroom.
The other day I watched, two of our senior students hug each other as they made up after a disagreement. I sat with pride as I listened to one of our students chat to our incoming students about her experience on the Indian Immersion. During classroom 'learning walks' I enjoyed reading the students'  stories they had written or helping a few students with their mathematics. I observed peer tutoring as students helped each other understand new concepts. Most of all, I love when students come to staff members to let us know about others who may be struggling or need some help. This is what life is about. Looking out for each other and valuing the gift of kindness and love.
Forgiveness and letting go
Jesus' life was one that was without judgment, fully inclusive, forgiving, selfless and always doing something for others. In essence, these are the values I would like you to carry with you into your life. On a daily basis, I also need these reminders so my compass remains pointed at the truth north. Forgiveness comes in many forms – it might be taking time to listen to someone who is annoying you, being mindful not to be judgmental because you have had conflict with this person, saying unkind things to others about a person or excluding them because you have been hurt or are angry.  Yes, it is very hard to forgive but through forgiving, you will be liberated and free from those chains that are holding you back. Do not waste time on negative and destructive thoughts and emotions – get out there and make the most of every minute.
The importance of being connected to land and nature
At the end of the holidays my husband Matthew and myself along with a few friends walk the Cape to Cape Track.  As we set off early in the morning, the drizzle of rain provided a cool temperate environment for us to walk. The stunning and dramatic sceneries that were presented in front of me as I trudged along, delivered me with the stimulus I needed to take time to reflect and be thankful for my life and the people in it. Surrounded by good friends and breathing in the fresh crisp sea air provided the nourishment and relaxation I needed to start the new term.  As each sunshine rose and fell everyday, nature's display drew me into a stronger connection with the land. Therefore, my message to you is to treasure and take time to watch the sunset as it sheds its final burst of energy across the land, marvel at a full moon glistening on the water or watch a busy bee pollinating the flowers. Use this time to be still and reflect on your journey of life, to appreciate all that is around you or to share these amazing moments with someone special.
When life gets tough – ask for help
The last couple of days Miss Marie and myself have been interviewing several people for new roles next year. One of our questions was how did you cope or deal with a difficult time in your life. Incredibly each person said by asking for help and allowing others to help them! This may sound easy but as you go on in life, it actually gets harder to ask for help. So please, please remember ask for help – you do not have to do things on your own or have all the answers. There are many people around you who love and care for you and very willing to support you. Just ask for help.
Surround yourself with good people who love and care about you
As the year comes to a close remember to take the time to build relationships and treasure your friends and family. A little tip that you may not have realised yet – that is you have to work at friendships. It is a two way street!  You know that give and take thing you may have heard of – well you need to act on it.  Surround yourself with positive friends and family who are going to empower and encourage you to live life to the full; do not waste your life and time with people who are going to bring you down or who are constantly negative. Life is too short and you deserve better than that.
Catch 'God moments' in your lives
Br Pinto once said catch the 'God moments' in your life as they will nourish and enrich your life, remember and truly treasure these. I will always remember the God moments I have had with you over the year and they will stay in my heart forever.
These God moments came in a hug, a look, a feeling, a conversation or from just being you. Thank you. You have no idea how much they have meant to me and have nourished me in my own journey. These 'God moments' will come to you as well. Catch these as they come your way in bounds and draw on them in moments of sadness and weakness. Treasure them and place them gently in your heart.
Paula Bacchiella
Deputy Principal
This week saw the launch of ERC Literacy Launch Phase 2 – an initiative to rapidly boost the comprehension and effective continuous writing of our more struggling students.  Complementing two introductory PD sessions in recent weeks on decoding and comprehension, staff attended a third PD session on teaching an ESL [English as a Second Language] model of continuous writing for two of the three Australian Curriculum genres.
For the students this past Thursday, a literacy excursion was offered. Students were able to select from a diverse range of books including comics, indigenous, fact and fiction, Aussie Sports heroes, muscle cars and classics. Some books from the Guildford Book Exchange were made available for the College to purchase and the students to own.  The lovely ladies there were most generous in heavily discounting books because 'we like to get them in the children's hands'.  Not only were some lavish and quite expensive hard covers selected, but students also selected from themes of interest to themselves from the categories above. Books had a sticker attached celebrating the students' participation in the Literacy Launch.
After lunch, students then travelled to the 2-storey, well attended Midland Public Library where Chief Librarian Clara and helpers, Brenda and Brenda showed the students the range of services and products now available free to the public in libraries.  Some students were particularly interested to hear that the library runs workshops to assist with job applications while others were interested in the VR resources.  Some preferred a quick tour then settled into chess or UNO.
Thank you to our gracious hosts at the Guildford Book Exchange and Midland Public Library for being so proactive in accommodating our students and to Ms Di who is always most solicitous for student safety.  Also to Mr Brett who drove us and Mr Geo who provided refreshments.
Paul Towler
Teacher
The day started off well with the students being organised into groups, with two teachers and one assistant attached to each group.  They had the honour of rounding the students up so they got to experience all of the activities.
This year we were lucky to have fine weather and decided to have all the activities outside on the grass area near administration.  We had the pleasure of Noongar Radio also attend the day and the students were able to interview the teachers on radio.  They stayed for most of the day.  Mr Garlett from the radio show welcomed us during the smoking ceremony as this is his land, which was a great honour for us.  He spun us a few yarns and then the ceremony began.  Each member of the school got to place a sprig of the eucalyptus tree as part of the smoking ceremony.  On conclusion of the ceremony, each person was then invited to place either their hand print or thumb print onto our sand art.
Our sand art was created by Miriam and Brett and the students came up with the story.  There are three circles representing the country mob, the city mob and the school.  The journey lines from the country mob was long then the city mob as they had further to travel.  Both of these lines led to the school circle which is where we all come together.
After that we then headed off to our activities.  These activities included: bead and friendship bracelets, screen printing their initials to make bunting, murals that the students painted which will then hang in each year level classroom and then finally there were small canvases that the students could dot paint on, to eventually create a rainbow serpent.  We moved onto lunch where we shared lamb on a spit, vegetables cooked in a hot pit, bush turkey, kangaroo and then bush turkey and kangaroo stew.  All finished off with damper kindly made by Blondie (Brett's sister).
After lunch we had our NAIDOC mass, we included the celebration of NAIDOC and Reconciliation as both themes were closely linked.  On completion of the mass the students then made their way onto the grass area to finish off any activities and listen to our special guests.
The day ended with a band, featuring Natasha Eldridge, Kim and Angelo, entertaining us with both cultural songs and modern songs.  The kids and staff got to chill and finish off any activities whilst listening to the band.  Overall a great day had by all.
Miriam Ifould
Aboriginal Teaching Assistant
On Friday November 1st, the year 8 class attended an excursion to Scitech. In science class the students have been learning about energy and electrical circuits. The excursion started with an hour of making something that would fly for one minute on the air table. All students attempted and failed at first, but altered their design so it could fly for a whole minute. The presenter at Scitech was very impressed with how different the designs were and how no one made a replica of designs that had worked in the past. Students then explored all the exhibits throughout Scitech and identified the different types of energy at the exhibits. The year 8s then attended a show about energy and watched how energy can be used as fuel in many different ways. It was a very exciting day and the students gained a greater understanding of how energy is all around us.
Lizzy Van Wees
Teacher
We had to design something that could fly and stay in the air for over a minute. You could only use the items on the board which included plates, Blu-Tack, sticks, wire, rubber bands and newspaper. To make something float for one minute on the air table it needed to have weight and a way to circulate the air.
Raquarne Boddington and Bevyn Councillor
We watched an energy show and the guy was telling us about all the different types of energy. He showed us lots of examples of heat and light energy like sparklers and lighting hydrogen gas on fire. He talked about getting energy from plasma and showed us a cool plasma gun.
Doreen Black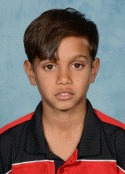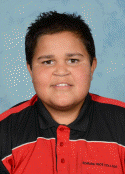 Year 11-12 Bilya Koortb Boodja Excursion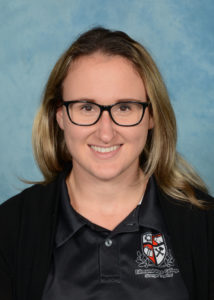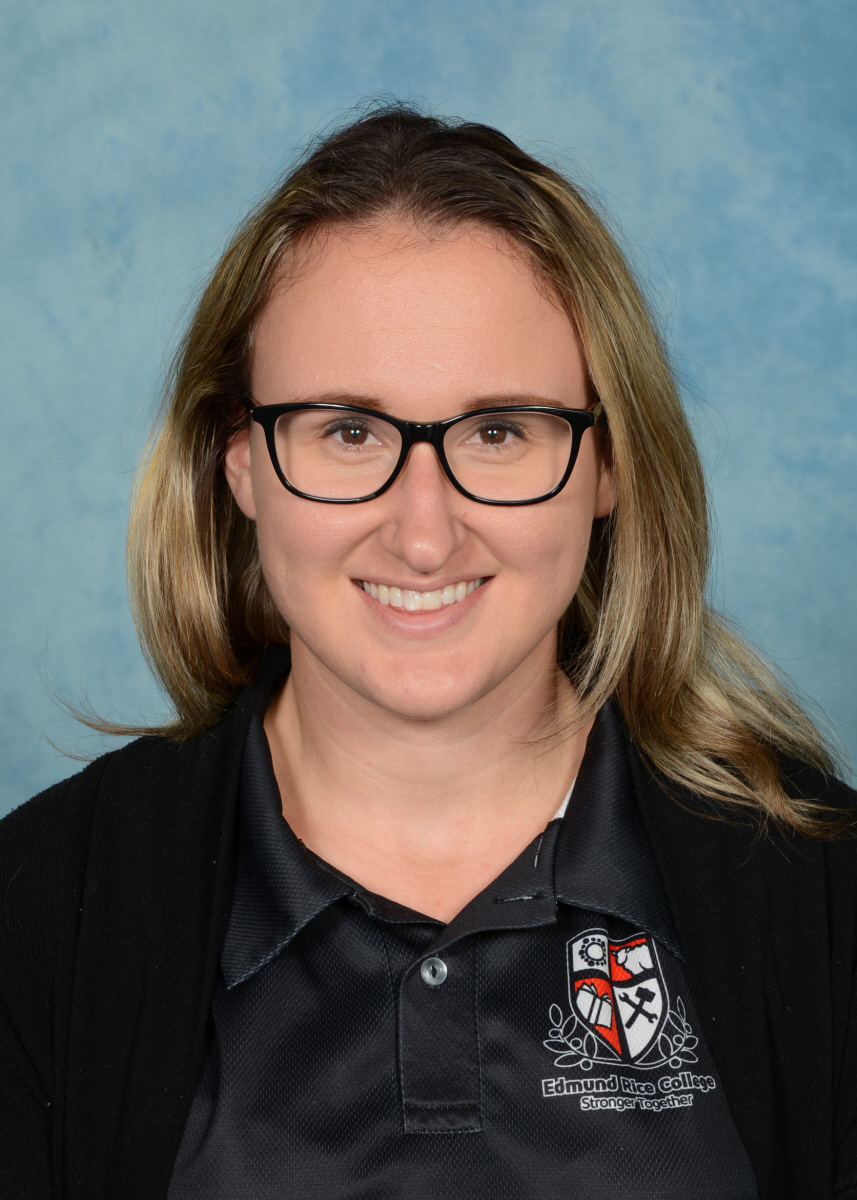 On Monday October 20th,  a select group of year 11 and 12 Animal Production Systems students attended the Bilya Koort Boodja cultural centre in Northam. The centre offered a highly interactive education experience on the cultural history of the region. In animal production systems students are learning about sustainability and land management practices. At the centre the students were able to connect their learning from class to traditional land management practices in the Nyoongar Ballardong region. Students learnt about the significance of the Avon River Catchment and the resources it provides to agriculture in the area. Following a tour of the centre students cooked a barbeque lunch and walked the guided tour of the river area. The year 11s and 12s then went to another catchment area that is of particular cultural significance to Nyoongar people in the region. This excursion provided students with a fantastic opportunity to practically connect their learning in class to the local area and to Aboriginal culture.
Lizzy Van Wees
Teacher
What an amazing few days at the Perth Royal Show. On Saturday I showed Trumpet and Delta and they were just amazing. Trumpet and I placed 3rd in Best Presented Appaloosa, 3rd in Appaloosa Gelding Halter and 2nd in our Youth Showmanship class. Delta and I placed 3rd in Best Presented Quarter Horse, 1st in Quarter Horse Filly Halter and Reserve Champion Quarter Horse Mare/Filly. I'm so proud of how they both behaved.
On Monday, I showed one of the school's sheep. It was such an amazing experience and I can't wait to try it again. I would just like to say a big thank you to Karen for letting me show at the Royal and for looking after me the last few days, I have just had a ball. I would like to thank Miss Lizzy for giving me the opportunity to show in the school sheep team and to Gillian and Scott Way for driving me to and from the show and for being the best parents ever. Also thank you so much Bella Jade for being the best company over the show. Congrats to everyone who showed. It was an awesome few days.
Katie Way
Katie also recently competed at the 3 day WAQHA State Championships at the State Equestrian Centre. Amongst her other fantastic achievements, she is now WAQHA Youth State Champion in Ranch Riding, Reserve State Champion in Showmanship and runner up in Overall Youth High Points.  The College is so proud of her.
Katie needed some well deserved time to recover after the show as she competed during ridiculously hot conditions.  Katie's mother Gill Way, has said "We have to acknowledge Karen Nicolleto for all her help and support.  Katie would not have been able to achieve these fantastic results without all the time and commitment Karen puts in at school and after hours.  She is truly a great asset to the school and we cannot praise her highly enough".