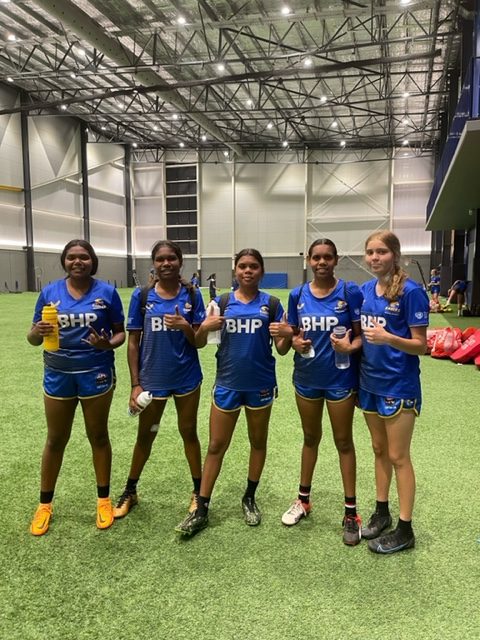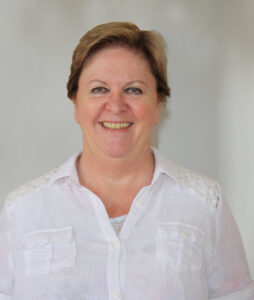 Dear Parents Guardians, Friends and Students
It has come to that time of the year when it is necessary to say farewell to some of our staff and families who will not be with us in 2023.
Geo Baiju joined the community in 2011 and has been the College Chef over that time. His efforts in keeping us all fed with nutritious meals has been outstanding. I will miss this care of all of us, but particularly the treats that came my way at different times. We wish him every blessing as he moves on to new challenges at CBC Fremantle.
Helen Moir joined the community at the start of 2022. She has been House Coordinator for Mt Sion and taught across Year 7 – 10. She is moving closer to home. We will miss her gentle nature, her care and challenge of our students and her willingness to accept numerous tasks in her short time with us. We wish her all the best in her new role at La Salle College.
Chelsea Numan joined us as a graduate at the start of 2022. She has taught APS, Agricultural Science and Science as well as co-teaching in Year 8. Her can do attitude, enthusiasm and humour will be missed. We wish her all the best in her move closer to home and in her new position at Ballajura College.
Premita Seegoolam joined our community at the start of the year as a teaching assistant. With the shortages of staff across the whole of the state, she stepped up and accepted a Limited Authority to Teach role, teaching Mathematics to our Year 11 and 12 students and working in the year 10 class teaching Mathematics and HASS. Premita will be remembered for her willingness to accept challenges and her commitment to everything that she does. We wish her every blessing as she moves on to the next challenge.
Beanne Aguila joined our community in July 2022 from New Zealand. She has taught Ag Science and Science and worked across a number of areas. We will miss her smile and the enthusiasm which she brought to the staff group. Her family live down south of Perth and she is moving on to new challenges closer to her parents. We wish her well at King's College.
Nona Elliot joined our community in May 2022. She has been working in our Hospitality team assisting with filling in over this time where there have been staff shortages. We wish her all the best in whatever is in store for her in the future.
Goodbye to those families who will be leaving us at the end of the term: To the Baxter-Ewing, Evans, Finn, Markin and Wilson, families, good luck in all that you do and we trust you will always treasure the time that you have spent in our community.
I would like to take this opportunity to acknowledge several sectors of our community:
To every single staff member at the College for all they do throughout the year. Without their dedication and commitment it would not be possible to offer many of the programs available at the College and the care which is provided on a daily basis. Thank you.
To all of our wonderful trainers from Central Regional and North Metropolitan TAFE, for all the work that they do with our students, your contribution is integral to the work of the College, your contribution is outstanding. Thank you.
To all of our parents thank you for your ongoing support of the work which we do here. Your partnership is vital.
To our wonderful students, have a fantastic holiday. I look forward to working with you next year as we work towards building a community which is Stronger Together!
I wish everyone a safe and happy holiday and may the blessing of this season of love be with each and every member of our community.
God Bless
Marie Barton
Principal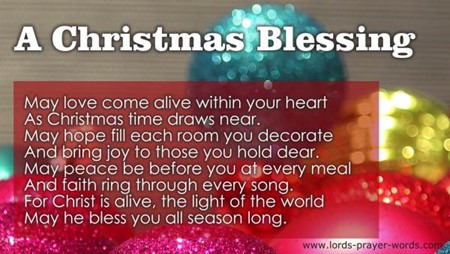 Christmas is a time to connect with our families and those we love. It is a time when we remember the Christmas story, the birth of Jesus and his message of love. For most of us Christmas is a joyous time. Please keep in your prayers at this time all those within our communities who are challenged at this time, alone and isolated.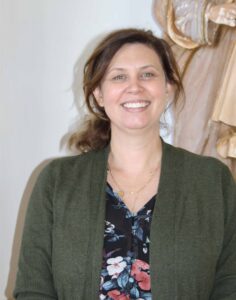 As the year draws to a close, I have begun reflecting on the year that has been. We had a significant number of new staff and teachers join us at varying points over the course of the academic year and each has left their handprint on our learning community.
All staff at Edmund Rice College, each give of themselves selflessly to support, encourage and walk alongside the young people you put in our care. Staff encourage students to grow academically, socially, and emotionally so that they can leave our College as well-equipped, resilient, and practical young people so that they can continue to make a positive contribution to their communities. For many of our students this is a challenge. I am sure we can all recall, all too well that being a teenager is rife with indecisiveness, wrangling with who we want to be and what we feel everyone else wants us to be and just the sheer heaviness of adolescence and the complexities of friendship groups and relationships. Even though years have passed, these inner turmoils have not changed and in fact I would go so far as to say that for today's young people these struggles, and others are more prevalent as they are living in a world obsessed with consumerism and connection on social media apps and expectations on a global scale of what teens in the 21st century should look, sound, and feel like! This is overwhelming and then when we consider all the other "normal' adolescent complexities it can seem like an insurmountable mountain of teenage angst that appears impossible to master and this is when the wonderfully giving and passionate staff at Edmund Rice College step in.
Together in collaboration with families and your young people, ERC staff walk alongside students encouraging, supporting, and challenging them to think well beyond our College gates. Staff hold students accountable for their own learning and mastery of self. Staff support them to find the words and actions to use to put in motion and dream bigger and want better for themselves, families, and communities and I am privileged to be in position where I observe these interactions on a daily basis. These glimpses of staff walking alongside, supporting, and educating future leaders of this wonderful country we call home fill me with warmth. These insights provide me with hope that whilst we are all faced with challenges and difficulties in our lives that if we remember that we cannot nor should we walk in isolation and that we have supportive families and communities in both our personal and professional lives that nothing is impossible and it is our College motto, "Stronger Together" that I see lived out on a daily basis with all of the staff employed at Edmund Rice College.
So I leave you this year with this final thought, together we have achieved so much in 2022 where will your path lead you in 2023 and the years beyond the College gate? With whom do you need to walk alongside your families and young people to ensure that their futures are hope filled and filled with opportunities for growth and happiness. What positive contribution will you each bring along for the journey and how will you support the wonderful staff who support, educate and challenge your young people to become better versions of themselves and to dream big.
Have a wonderful Christmas break with family and friends creating special memories. Stay safe and well and remember that we are all Stronger Together.
Tracey Crisp
Deputy Principal
Matthew 13:31-32 "The kingdom of heaven is like a mustard seed, which a man took and planted in his field. Though it is the smallest of all seeds, yet when it grows, it is the largest of all garden plants and becomes a tree, so that birds come and perch in its branches."
Christmas Liturgy & Assembly
On Monday the 5th of December our students participated in a Christmas liturgy and Assembly. Staff and students participated in our assembly organised by our Deputy Principal, Mrs Tracey Crisp. This was followed by a Christmas Assembly organised by our Pastoral Services Coordinators, Robert Cooper and Anna Williams. Students got to look back on the year, watched various Christmas clips and participated in some Christmas carolling.  Our fairest and best players for the netball interhouse competition were announced and each of the 6 students received prizes for their efforts. We wish all our Edmund Rice community members a wonderful Christmas and happy New Year.
Anna Williams
Teaching Staff
Students participated in an outdoor excursion to Swan Valley's Outback Splash. They thoroughly enjoyed participating in the various activities offered. The six different mazes were a great deal of entertainment for both students and teachers mainly the wooden maze, and the mini golf was a big hit. The 3 Giant Games, Garden Chess, Hookey, and Connect Four, were the students' favourites among all the water rides. The kangaroo walks and emu and koala viewing area were also amazing experiences. The excursion was marked by excellent behaviour from the students. The Outback Splash was a great time for both teachers and students.
Premita Seegoolam
Teaching Staff
After leaving school at 8:30am, we made our way to Adventure World where we were designated a place to chill and relax before enjoying all the rides the place has to offer. The students were very excited to try everything from the big slides to the terrifying rollercoaster. Lots of screaming, shouting, and laughing experiencing different rides. But the best moment of all, is the moments spent with friends and teachers. Truly an excursion the students will never forget.
Beanne Aguila
Teaching Staff
Lunchtime Interhouse Netball Competition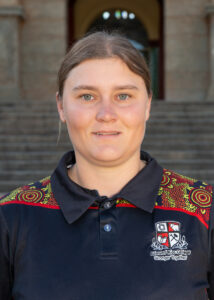 This term, students participated in an interhouse netball competition weekly on Wednesdays at lunch. The participation rates were high, and students got involved with scoring, playing and the occasional student umpiring a few games. Students got house points for participation, scoring/umpiring duties, how many goals were scored, fairest and best players and winning the games. The students versed each other in their factions for 2 rounds each and then played a grand finale. The final results before the grand final placed Westcourt in 1st place on 10 points, Waterford in 2nd place on 8 points and Mt Sion in 3rd place on 6 points.
The grand final was played on Thursday 1st December with Westcourt versing Waterford. Westcourt had an astounding game and had come to play with an astounding 9-0 win over Waterford in the grand final match. All students played well and improved their knowledge and skills of the netball game over the term. The competitiveness and perseverance of the students to play in an unfamiliar sport was incredible.
Our top 5 fairest and best players for the interhouse competition were as follows:
| | | |
| --- | --- | --- |
| 1st | Lloydessa | 400 house points |
| 2nd | Keriarkers & Sarakia | 325 house points each |
| 3rd | Seth | 250 house points |
| 4th | Denzel | 225 house points |
| 5th | Chris | 200 house points |
Anna Williams
Waterford Pastoral Services Coordinator
This year hay carting was a WHOLE school event. On Tuesday 29th November teaching staff and students all got into the spirit of the day and got down to business with the sun shining and our goal to get it all finished by lunchtime.  We had 180 hay bales to get in this season, as we went for the big rolls for storage this year.
With utes at the ready with the trailers, half the students and staff made their way up to Eighties, the other half went to Equine to prep up for the arrival. Mr Jacob, Jerry, Boston, Kobe and Miles were first cab off the rank and were quick to get their first load on the Ranger ute to take down to Equine. Super quick changeovers with the Equine stacking team of Mr Brett and his loyal band of trusty teachers and EAs, closely followed by Mr Robert and Chris in Steve's ute made quick work of the day.  Alas,  Mr Gecko's crew were last to arrive at the shed before being swiftly unloaded by the crew.
With all the hay carted and stored, it was then time to enjoy a cooked lunch up at the newly installed BBQ area at the dorms.  Thanks need to go to Miss Tracey for organizing the lunch, our sausage and onion cooks for the day, Boston, Sarakia, AJ and Shauniyah, and Zac and Seth for handing out drinks.
The day finished with all the students taking an opportunity to take the hay itch away with a swim in the pool.
Greg Shemeld
Farm Coordinator
Well we have had a very good year in Boarding. We have just farewelled our students for another year and look forward to their return next year.
The kids have done many activities this year such as playing sports like basketball, football and cricket, which they all thoroughly enjoy. We have also been on many excursions such as a beautiful Twilight River Cruise on the Swan River in Perth where we could see all the lights of the city and the beautiful houses that surround the river. The Cruise was really nice with plenty of food and drinks and good music that all the kids could dance to. We circled Optus stadium and went under the Matagarup bridge that many of the kids last year walked across for the Long Walk to the Dreamtime Game at Optus. It was a great night and the kids loved it.
Some of the girls from the College were selected to train with AFLW West Coast Eagles women at their training grounds Mineral Resources Park in Perth. Chad Morrison an ex Eagles player went to the Nicky Winmar and Kirby Bentley Cup and noticed that there are a number of Indigenous girls who have enough talent to play real AFL football one day. He decided that he needed to show these girls what it would be like to play in the "Big Leagues", so he started a High Performance training session and invited the girls that he saw at the Cup.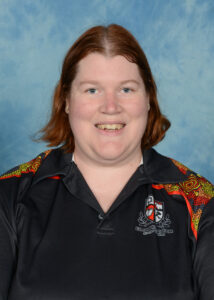 We took 5 girls down to the training. The girls were each given a training uniform inside the Eagles Lobby which also housed the 4 premiership cups that they had won over the years. Then they were led through the inner sanctum of the training facility, but carers and parents were not allowed to go in there. Finally they came out into a huge indoor arena fully grassed and set up for footy training at the highest level. The girls were overwhelmed by everything. The training went well and our girls really showed their stuff. After training they were so grateful for everyone giving them a chance that they said thankyou to Chad and the Eagles players and had lots of photos. Chad is hoping to continue the training sessions into the new year to allow for another pathway into Women's Football.
From all of us here in Boarding. We would like to wish everyone a very Merry Christmas and have a happy safe New Year, and we will see all the kids back on the 31st of January for another school year.
Candice Van Herk
Boarding House Parent