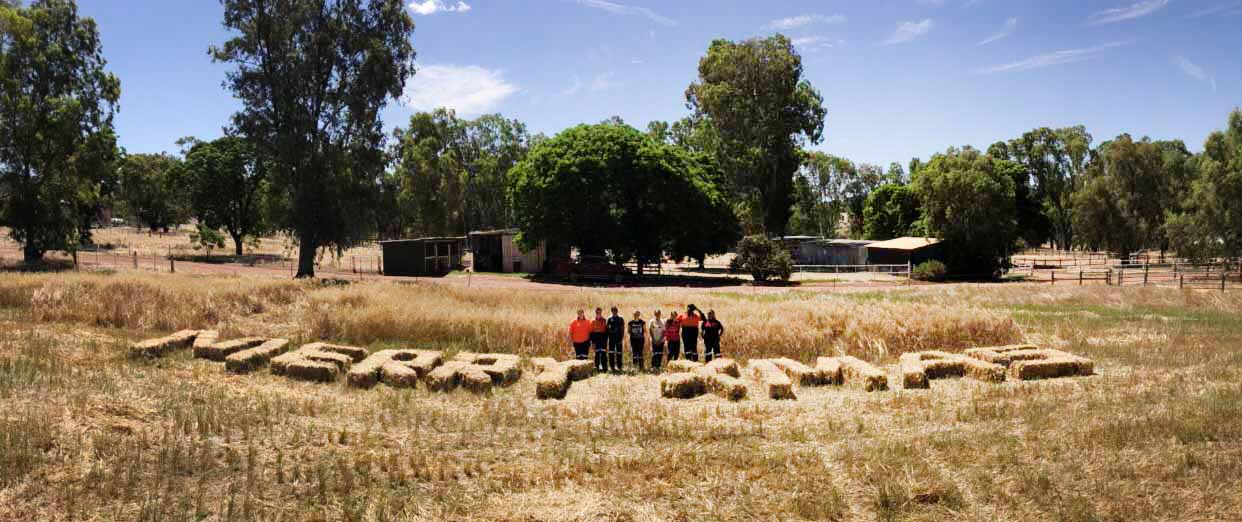 Dear Parents, Guardians, Friends and Students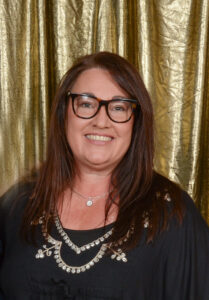 As the year of 2021 draws to a close and we race to the finish line, I had to make time to still myself. In business of 'ticking off the boxes' on the list of jobs I still have on my desk, I pushed the importance of taking time for stillness and reflection to the bottom of the list. Many of us do this, we will crash once the term is over before we can begin to regenerate our energy and change our focus to our families.
This week I received a gift in the mail. It was a book called 'Think like a Monk' written by Jay Shetty. The timing of this gift was perfect. I picked it up and looked through a few pages and brought it home and placed it beside my bed. Something about it compelled me to open it up and to start reading it. I have read a bit every night. Reading is something that I love and is a passion of mine but this term I have not read one book for relaxation. So this gift was like an awakening, that dedicating time for doing things that we enjoy, keeps us energised and focused.
There were many things in this book that resonated well with me (and some that did not!) but I want to focus on one thing from this book as my last message, that is to integrate Time into our lives.
T stands for thankfulness. Try to find a moment, daily, to be thankful and truly grateful for the things you have in your life. Gratitude is something we have been talking about relentlessly this term.
I stands for insight. Try to find some time for insight during your day. Do so by listening to a podcast while commuting or listening to an audio book while traveling. This can improve the quality of your life and wellbeing. I would deepen this by asking all of you over Christmas to listen, listen to each other deeply.
M stands for meditation. While I am not advocating meditation, I believe in reflection and taking time just to be still and rid your mind of thoughts for a few minutes each day, is a good habit to have. This brings calmness and provides you with mental clarity.
E stands for exercise. Merely 15 minutes of exercise each morning will help you to feel energized when you need it.  This is one that I definitely need to focus on. It might be time to dust off the cobwebs of my walker that Matthew gifted to me at the end of 2020!!
So in my final sign off to you all, I am aware that Covid is still very much a part of our lives. While WA has not been impacted like the other states, many of us have been separated from loved ones through our border closures and at Christmas the sadness of not being able to hug and share joy with loved ones is amplified. My love goes out to all of you whom will not be able to share time with your loved ones over Christmas.
There is a beautiful Jewish proverb which I love. It says "I ask not for a lighter burden but for broader shoulders". In a way, this for me, is a message of Hope.
I would like to thank our amazing staff and students for a wonderful term. Wishing you all a beautiful, safe and Holy Christmas. I will leave you with a prayer to ponder.
I pray we all can celebrate the light of Christmas and that our journey through Advent is one where we are able to listen and respond to the call of those less fortunate. We who have so much are called to reach out to others who have so little.
Paula Bacchiella
Acting Principal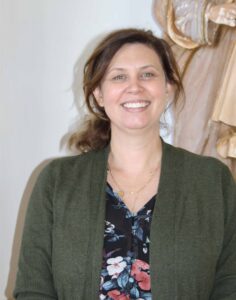 Kimberley School Tour
Earlier this term, I had the pleasure of travelling to the Broome, Derby and Kununurra townships with Mr Brett and Miss Sam. It was an absolute privilege to be welcomed into the communities of Beagle Bay, Lombadina and One Arm Point. Mr Brett and I presented to prospective students and their teachers, and we also had the opportunity to meet with graduated students and staff, catching up and sharing memories and the successes they have had since leaving Edmund Rice College.
Samina Manado recently graduated from The University of Notre Dame Australia with a Certificate III in Education Support and is currently enjoying her position as ATA in the pre-primary class at Christ The King Catholic School, Lombadina. Tekiasha Hart has completed her Nursing degree and is currently employed as an ATA in the upper primary class at Holy Rosary School in Derby and enjoying her work alongside her mum, Miss Alis. Brett Jnr Nelson is happy and enjoying spending time with his new daughter and partner whilst working at Broome Toyota in a traineeship. Sheray Cox is enjoying spending time with family and Nazahrius (Naza) Hart is still with the ADF and is being transported to Townsville in the coming weeks where he will continue his work with the Australian Army.
Whilst in Kununurra, I had the opportunity to meet with local organisations, Wunan Health, Kununurra TAFE and Target 120. Our discussions were on how we could support both our current and graduating students with further post-schooling and employment options. I am hope-filled that these meetings will be productive as we move into 2022 and beyond for both our current and future students. In addition, I also spoke with staff from St Joseph's Kununurra and provided them with information about our college and the opportunities available for students should they and their families wish to enrol for 2022.
Thank You 
To say it has been a busy year for students and staff would be a gross understatement on my behalf! Staff have had a challenging year on many fronts as they have dealt with several external matters that could have impacted on the learning of your children. Yet they persevered, smiled, and continued to implement learning programs that were engaging and challenged our students to strive for success and to become a better version of themselves. In addition, staff were accommodating as I learnt the business of being a Deputy Principal in a small but busy school and for this, I am sincerely grateful to each one of the staff employed at the College as they have encouraged and supported me throughout the year in my role as the College's Deputy Principal.
I would like to wish our college community a wonderful Christmas and I hope you all get the opportunity to spend time with your loved ones, family and friends and I hope that 2022 brings with it a renewed sense of hope for all.
Tracey Crisp
Deputy Principal
End of Year Good Standing
What a way to finish the year off! On Monday we travelled to Adventure World in Bibra Lake for an end of year excursion before the boarders flew home. It was an amazing day and we nearly had the place to ourselves with very few people being there on the day. The students had an absolute blast and staff did too. It was a great way for staff to do some different activities with the students to see each other in a different light and ride a roller coaster together.
The next day we took the few students that were left to Moore River for the day. Mr Greg showed us the information plaques that were put there by the Yued people to help keep the area safe and looked after. We had hand lines and even a few fish were caught and sent back. A few games of classic catches and lunch before we headed back to school for the end of the day.
It really was a perfect way to round out the year and I think both staff and students really appreciated the wind down.
Scott Smith
Pastoral Care Coordinator
Above:  As well as the Good Standing Activities, students have been fortunate to enjoy many activities and events in the weeks leading up to the end of 2021, such as visits to Optus Stadium, swimming and a BBQ at Moore River, a quick visit from Santa and many delicious treats coming out of the College kitchen.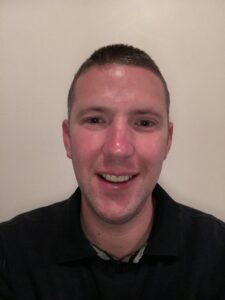 Edmund Rice College this term was characterised by being an environment of kindness and support. Many students took on unofficial leadership positions at Edmund Rice College. For example, multiple students, both senior and younger students, helped support and guide their peers in managing and dealing with various worries on their minds, conflicts and other personal issues. Students often assisted others during times when their peers were not feeling the best, by showing they cared about their wellbeing and by being someone they could talk too if ever needed. Another example, was how students regularly ensured everyone had a go at shooting the basketball during the weekly Friday afternoon school matches.
Staff should also feel proud of the time and effort they put in for students this term. Students always had a staff member ready to support them when confronted with an issue. For example, multiple staff provided extended amounts of time listening to students' issues, helping resolve the issues students were struggling with, and being there for students when required.
Overall, the supportive atmosphere this term helped students to not feel alone and always supported.  Students and staff should feel proud of themselves in their demonstration of compassion for each other. A positive school environment, like this, helps create a place where everyone will always feel someone is there for them whenever they are having a rough time.
I hope you all have a wonderful Christmas.
Thomas McGrath
Social Worker
Students and staff spent a few hours out of the classroom to complete the end of the cropping season by carting hay.  On a very warm day, the teaching staff were kitted out in farm gear and joined the students to stack the baled hay.  Many hands make light work and the bales were all neatly stored before lunchtime, a job that would have taken the farm staff many, many hours to complete.  Students and staff were all rewarded with delicious ice creams to cool down after.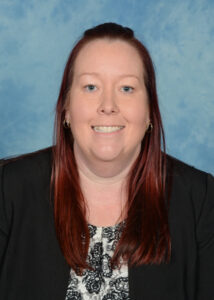 Being the last article of the year I will start by wishing you all the best for the Christmas break and New Year. I hope your children returned home this week full of joy, positive stories and excitement for being home with family again. Term 4, although it is shorter, can often be the toughest to get through. For students and staff, you know the end is close and you know Christmas is coming quickly. I personally love Christmas. My whole family loves Christmas. We enjoy the time together, with close and extended family coming together (mostly peacefully) and sharing stories from our past, and giving the young ones memories to keep for the future.
I look forward to seeing you all next year. Keep safe and look after each other.
Sam Jenner 
Head of Boarding