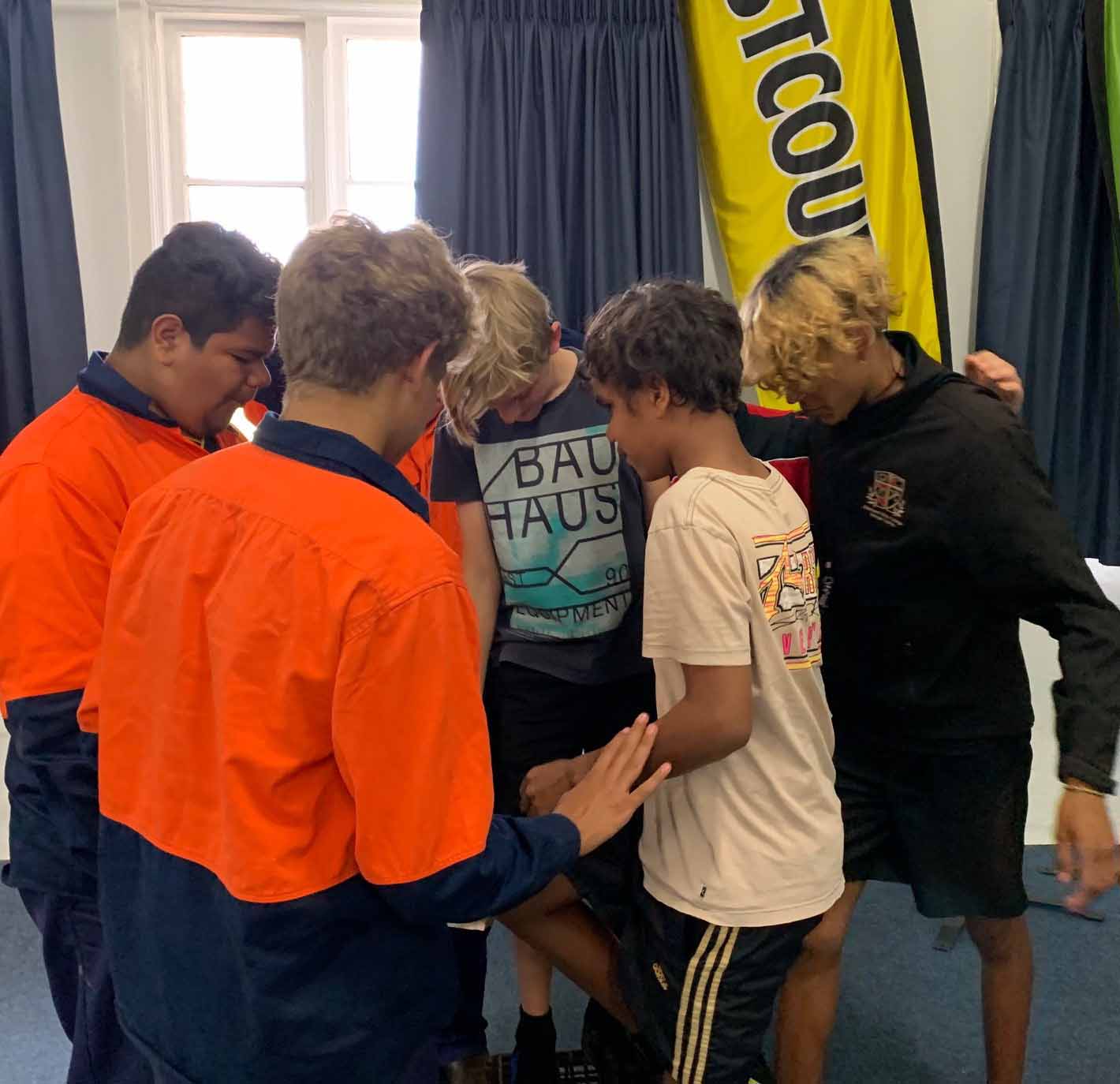 Dear Parents, Guardians, Friends and Students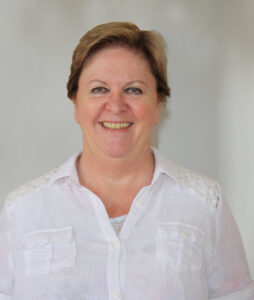 As we come closer to the end of the term and calendar year I am always mindful that we are coming to that time on our liturgical calendar where we are preparing for the birth of Jesus. That special time for Catholics we know as Advent. There is only one more week until the first Sunday of Advent. This is the time we prepare and to listen to God's voice that challenges us to be strong witnesses. It is important for us to be with others as Christians, to be a voice for the voiceless, be compassionate and open to reconciliation. 
Opening our hearts and minds to welcome the stranger, the lonely and misunderstood, those who demand our time and patience, even with our friends and family, this can be very difficult. Jesus asks us to listen to one another and find new ways to proclaim the Good News. Each of us must search for our way to do this in our communities, homes and afar.  
Each year I am constantly amazed at how much work staff do in schools and the pace at which it happens. This year is no exception. There are many advantages to teaching and learning in a small school environment, but it does mean that the staff are wearing many hats and continually under pressure. 
Since the start of the term the staff have been involved in: 
Staff visit to the Kimberley Peninsula

 

Shearing

 

Baling Hay

 

Camps, excursions and incursions

 

Assemblies

 
A variety of staff meetings

 

Preparation for new student orientation

 

Finalising staff contracts

,

 curriculum and timetable for 20

21

 
And most importantly: 
Teaching and learning

 

Completing all subject and course work in preparation for writing reports

 
Please keep them all in your prayers as we pass the mid way point of the term.  
Christian Service Learning 
Week 6 this year has seen our Year 12 cohort taking part in Christian Service Learning. Christian Service Learning is an excellent opportunity for our students. Christian Service Learning forms part of a Catholic school's curriculum. It is an educational activity that provides opportunities for students to integrate the principles of Catholic social teaching into practical experiences of service to others in society. Christian Service Learning is designed to enable students to grow, from a Christian faith perspective, as people of service. For our students this also contributes to their WACE graduation requirements. 
As Catholic schools in the Edmund Rice tradition, we aspire to open our student's hearts and minds, through quality learning experiences, so that through critical reflection and engagement each person is hope-filled and free to build a better world for all. During this time students are involved in activities which are: 
For the benefit of an individual and / or community with no financial reward.

 

For the wider community.

 
It has been wonderful to see the students engage with their Christian Service Learning at the College throughout this week.  
Interim Reports – Term 1 2021 Academic Year 
The teachers are currently preparing the interim reports for all of the students. These reports will be coming home to families at the end of the term, along with the year book and other information. Please keep an eye out for this envelope. If you have changed your address or have a new PO Box please notify College Reception immediately so that we can update your information. 
God bless, 
Marie Barton
Principal 
PRAYER
Lord, thank you for walking with us
through the seasons of our lives.
For the winter, when we are held safe
in your arms through the darkness.
For the hope of spring,
as we are filled with new promise and life.
For summer time,
full of warmth and colour
and for autumn days
as leaves fall to seed new growth.
You are always with us.
Amen

On Thursday we had our Orientation day. Our new students were welcomed into the College and got a chance to meet their teachers and other students during the day. An amazing program was developed to help support our new students through their transition into Edmund Rice College.  Our Year 12 students were their mentors for the day and worked alongside them through various activities. The students got a brief overview about Blessed Edmund Rice and how important he is to our College as our Founder and this tied in nicely with the meaning of our school values and College Prayer at the start of the day. They then went off and had some time at Equine and on the Farm where they were introduced to our horses, cattle and sheep. Following their time on the land they went into one of our Science laboratories and completed some fun science experiments. After a shared lunch with the whole College they enjoyed some fun games and team building activities which were all organised and run by our Year 12 Sport and Recreational students. The afternoon was spent in their house groups and this allowed them to get to know the other students from their house group. It was a wonderful day and it is always great to see the staff and students coming together as a team – Stronger Together. We are looking forward to our new students joining us next year!
Paula Bacchiella
Deputy Principal
From the 28th – 30th October, the senior school students were out of school for their school camp at Manjedal Activities Centre. The purpose of the camp was to enhance student's confidence, self-esteem and teamwork skills. Students had positive experiences with all the activities that were selected for them. Flying fox, rock climbing, night tunnels, night walk, team building games were activities that were of great interest and provided students with positive learning platforms that promote communication, interpersonal leadership and cooperation skills. Even though both students and staff were tired on the way back due to the hot weather, everyone had a fantastic time on the camp.
Salonee Poongavanon
Teaching Staff
Remembrance Day is a very special and solemn day in which we pause to reflect on the soldiers past and present that have made sacrifices for our great country and to enable our way of life to continue.
During Period 3 on Wednesday 11th November, all students participated in a reading followed by the last post, a minute of silence and reveille.  They also took time to think about any past and present serving members that they may know.
Scott Smith
Teaching Staff
Police visit the College for NAIDOC Week
On Thursday 12th November, the College had a visit from two Police Officers from Gingin Police Station as part of the NAIDOC Week celebrations.  The officers spent the day with the students and presented a talk on drugs, sexting, how crime as a juvenile can effect your life as an adult and the police cadet program.  The officers also joined the students for a basketball game and stayed for dinner with the boarders.  Students had a great time inspecting the two police vehicles and blasting the sirens at regular intervals!  The students are now in the planning stages of creating an artwork to be displayed at the Station House.
At right – Gingin Police Officers visit the College for NAIDOC Week celebrations.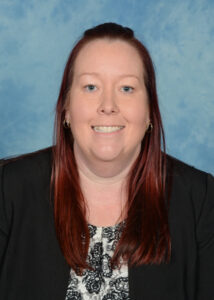 With only a few weeks of school remaining we are finishing on a high note in Boarding. The College Basketball teams have been going really well with lots of wins and lots of laughs. A reminder to parents that I need payment for basketball fees by the end of the week. We are also attending a Boarding House Dance in 2 weeks at St Hilda's for Year 7&8 boarders. This weekend we will be going to Fremantle so the boarders can take a walk around the markets, have fish 'n' chips or a picnic in the park and buy Christmas presents to take home. We celebrated NAIDOC Day in the school on Friday, then went to Leederville on Sunday to participate in the NAIDOC AFL competition. Our boarding girls played, mixing with other girls from squads and schools – both sides did well and they all enjoyed the chance to get out and have a kick. We stayed for the boys comp, which was followed by the men's AFL game. This was a highlight for me as so many of my 'old' favourites played in the game including Des Headland, Roger Hayden, Matt Priddis, Tendai Mzungu, David Wirrpanda, Troy Cook, and Ashley Sampi. All the players were happy to stop and have photos with us and some got photos with Michael Walters which made the girls smile.
We are very excited to see the painters here, painting the interior of Mary Rice House and Mary MacKillop House. We are expecting workmen in a couple of weeks to lay road base on the driveway up to the three Boarding Houses and we will continue the maintenance of the Boarding Houses as we do each Christmas break. We will contact parents regarding end of term travel bookings as soon as we receive them from ABSTUDY. Last day for boarding students – travel day is Thursday 10th December. Boarders can be collected from 3pm on Wednesday 9th December.
Sam Jenner
Head of Boarding
Above:  Boarding students attended Leederville to participate in the NAIDOC AFL competition.