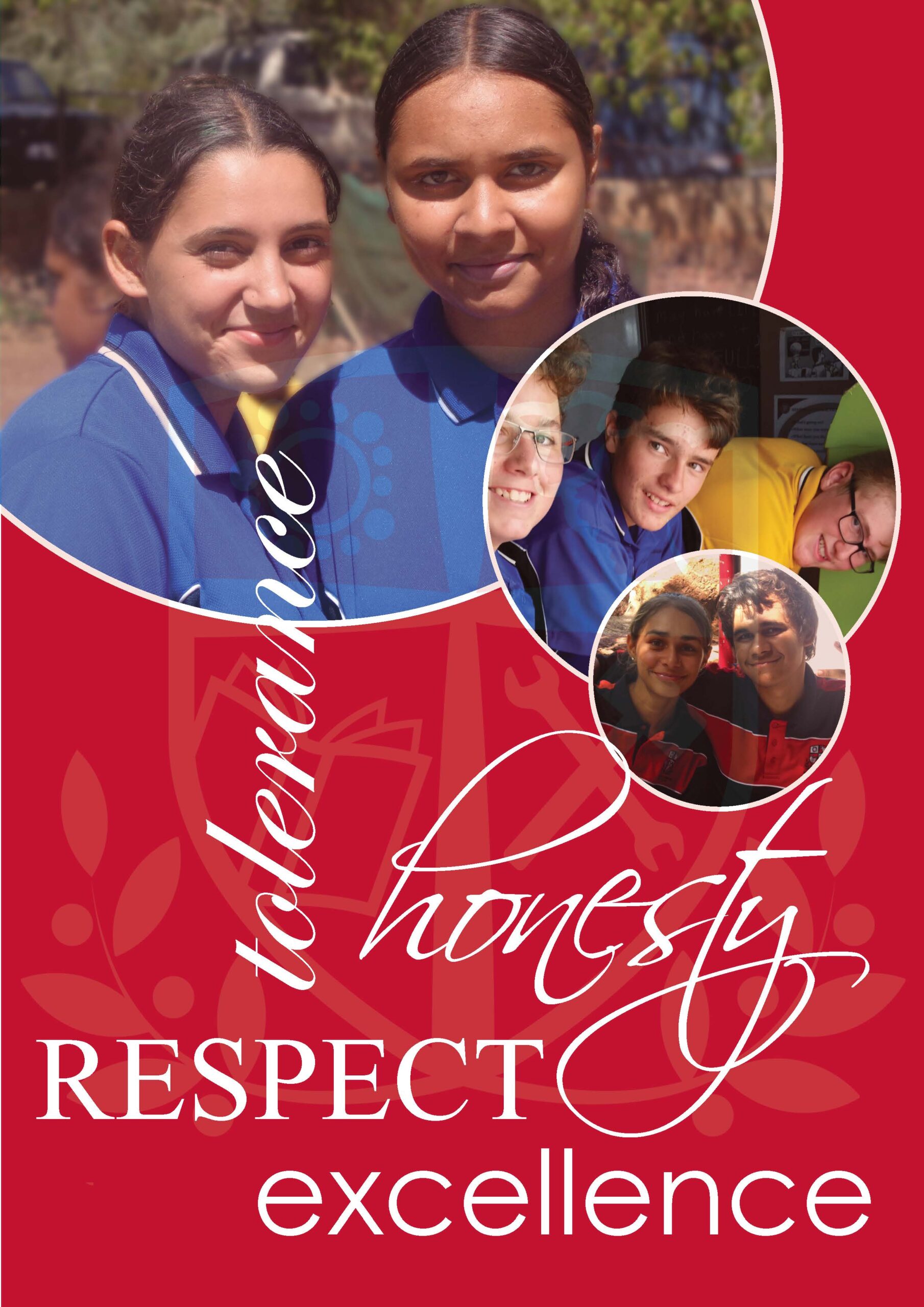 Principal and Deputy Principal
Report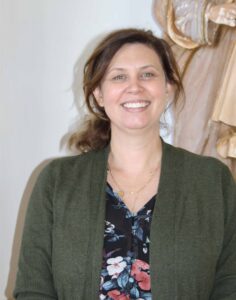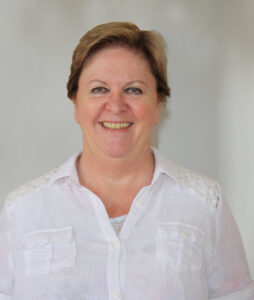 Dear Parents, Guardians, Friends and Students
Welcome back to the new year and continuation of our 2022 Academic Year. We have many new students and families who I have not met and I look forward to getting to know each of you.
We revisit our Core Values with the students often and as new students enter our College they are introduced to these values. They give a context for all of our work and how we treat each other. The students spend time in PCG focussing on these values, deepening their understanding of what they look, feel and sound like.
Our core values are:
Our community responds to the dignity of each person and actively promotes our people to strive to be the best they can be in both aspiration and achievement through the provision of extraordinary opportunity for our students and staff.
Our community strives to be inclusive and recognises the faith tradition, diversity and rights and responsibilities of each person. We aim to act responsibly to care for the beauty of our unique, rural environment and endeavour to act justly in stewardship of our resources.
Our community strives to serve its families and members and the broader community through reaching out to others through the spirit of tolerance and hospitality with generosity of spirit. We endeavour to celebrate diversity and liberate those at the margins through nurture and a sense of belonging to our small community.
Our community strives to promote and allow for the free expression of people to develop a wholesome lifestyle, free of prejudice and of peaceful and authentic consequence.  We promote self-growth and healthy relationships through honest feedback and restorative practice.
We are always trying to do the best for each student in our care, whether that be around behaviour, academic results or concern for their health and well-being. We know you as parents and guardians support our work in this area. We look to you for your continued support and my promise to you is that we will continue to work with you to look after your young people. Our aim is to build on the positive aspects of our College community and reinforce these values at all times. We will be challenging those students who are consistently unable to adhere to these values and follow the instructions given to them by the staff.
Last year, the College released its Vision for Learning statement to all members of our learning community. The Vision for Learning statement highlights attributes of quality educators and students and is a document that we hold in high regard and refer to frequently within our teaching team as we reflect on our roles as educators and better ourselves. However, we would like to take the opportunity to remind our wider College community of the role students have in ensuring that they get the best education provided and walk the values embedded in our College community, which are reflected in the student attributes of our College's Vision for Learning document. The document highlights six attributes of a Ricean student are to be an: engaged, collaborative, persistent and resilient, independent, spiritual and a good person. These attributes align closely with our College core values and as Pope Francis has said, "going to school means opening your mind and heart to reality in all its richness and various dimensions." Pope Francis reminds us that that family is the first and essential place of education where, apart from first encounter with the Gospel, children learn that "education is above all a matter of love and responsibility handed down from one generation to another ", and the College's Vision for Learning document is representative of this. Our role as your child's educator is important, however your role as parents and guardians is of equal importance and while we support and challenge the young people in our classes to uphold and persevere in their development of attributes of an exceptional Ricean student we cannot do this alone. No one person is an island and together we can do so much, including that we instil values and attributes into the next generation of adults that will see them succeed well beyond our school gates and that stronger together we grow.
Our Restorative Practices provide us a vehicle to use to liaise with the students and staff concerned, to allow for restoration of relationships when incidents occur. We have difficult conversations today in an effort to get these students to think about what they are doing, consider their long term health and well-being and the affect this may have on those around them. As a school we will continue to have these conversations with your sons and daughters – even when they don't want to listen. It is important that we all keep talking.
Schools are not prisons, and in our context as a boarding school, there must be a high degree of trust placed in our students. Students at all times need to own their behaviour. There is always a small group of students in all schools who struggle more than others to take 'responsibility' for their own actions which do impact on themselves, in the first instance, and on others around them because of the fall-out or ramifications of their behaviour. The welfare of our students in all areas is of prime concern.
However, there are students who join our College Community who refuse to engage with our staff in both academic and pastoral areas. Our staff are always looking to build relationships with the students and assist them to improve in all areas. When students let themselves down and continue to show poor behaviour which is repetitive, unsafe or illegal, families will be asked to consider if they have made the right choice in sending their son or daughter to our College and this may mean that families will need to find alternative placements for their young people.
If you have any concerns about your son or daughter, please do not hesitate to ring the College and speak to someone. In the first instance, your child's classroom teachers or house parents are the first port of call. If you still have concerns, then the next step are our House Coordinators or in Boarding our Team Leader. Again, if you are still not happy, for boarding matters it would be our Head of Boarding, next it would be our Deputy Principal and finally the Principal.
These steps are important because often the classroom teacher or house parent can listen to you and deal with anything straight away. They are also the people who spend the most time with your son/daughter and have a unique insight into them and their interactions with others. No concern or question is too small or insignificant. It is always easier if we can catch things early.
We are always Stronger Together. We look forward to working in partnership with you all throughout the year.
God Bless,
Tracey Crisp
Deputy Principal
Prayer
Dear God
Please bless all our student in this new school year. Give them strength to learn, concentrate and act in love towards their classmates. Watch over them at home and school. When days become challenging, grant them peace and relaxation, knowing that Your patience, wisdom and courage is excellent in every way. Guide them in their mind, thoughts and body so they may use the knowledge gained to build your kingdom. We thank you for this new year and ask that you bless the students, families and all of our staff that make our College such a wonderful place.
Live Jesus in our Hearts
Forever.
Amen
Introducing our New Teaching Staff
With a number of our teaching team away on leave or long service leave this term, we have welcomed lots of new staff into our College community.  Over the next few editions of the Chronicle we will introduce our new staff members from various other areas of the College.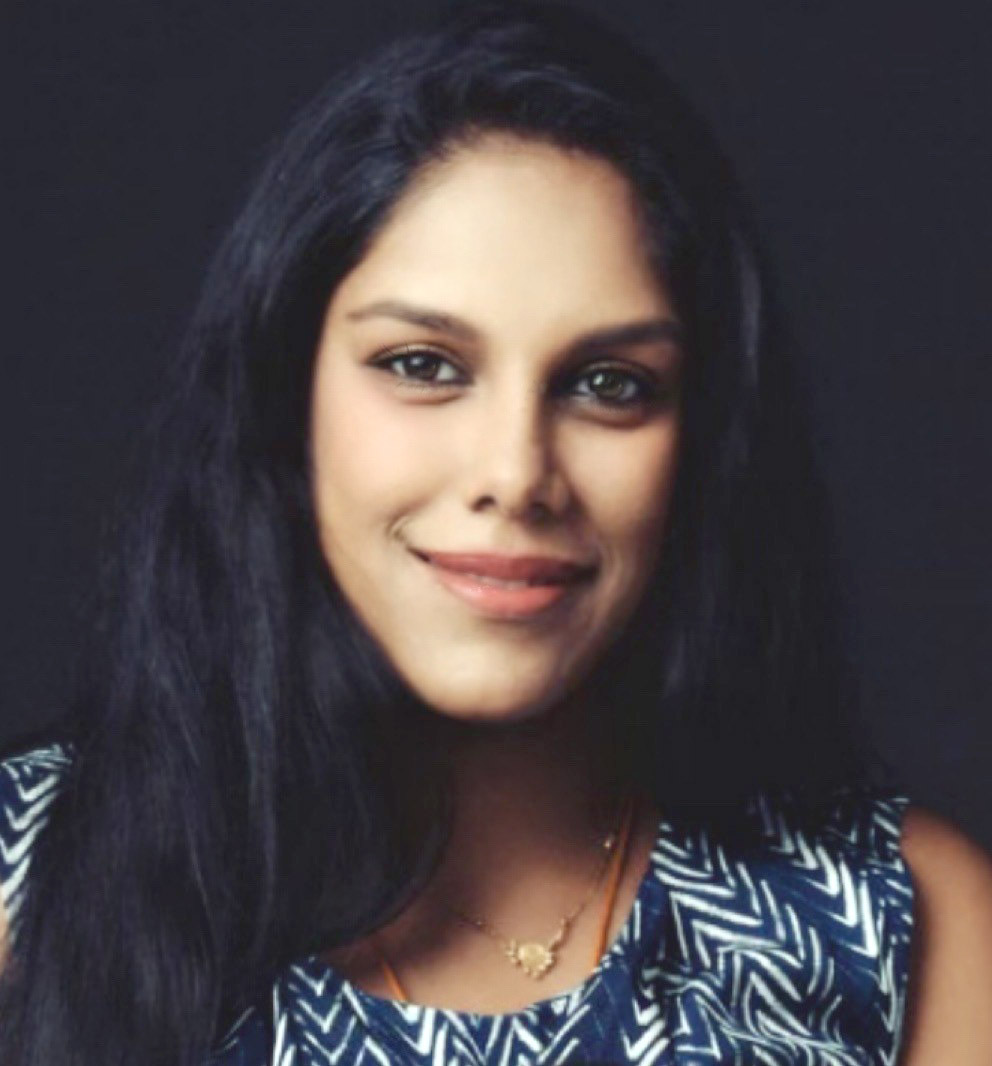 I'm Miss Premita and thrilled to be part of the ERC Family. I have been in the education sector for over 10 years with experience in both secondary and tertiary. Outside of school I enjoy spending quality time with family and friends. I like outdoor activities, watching movies and love eating chocolate.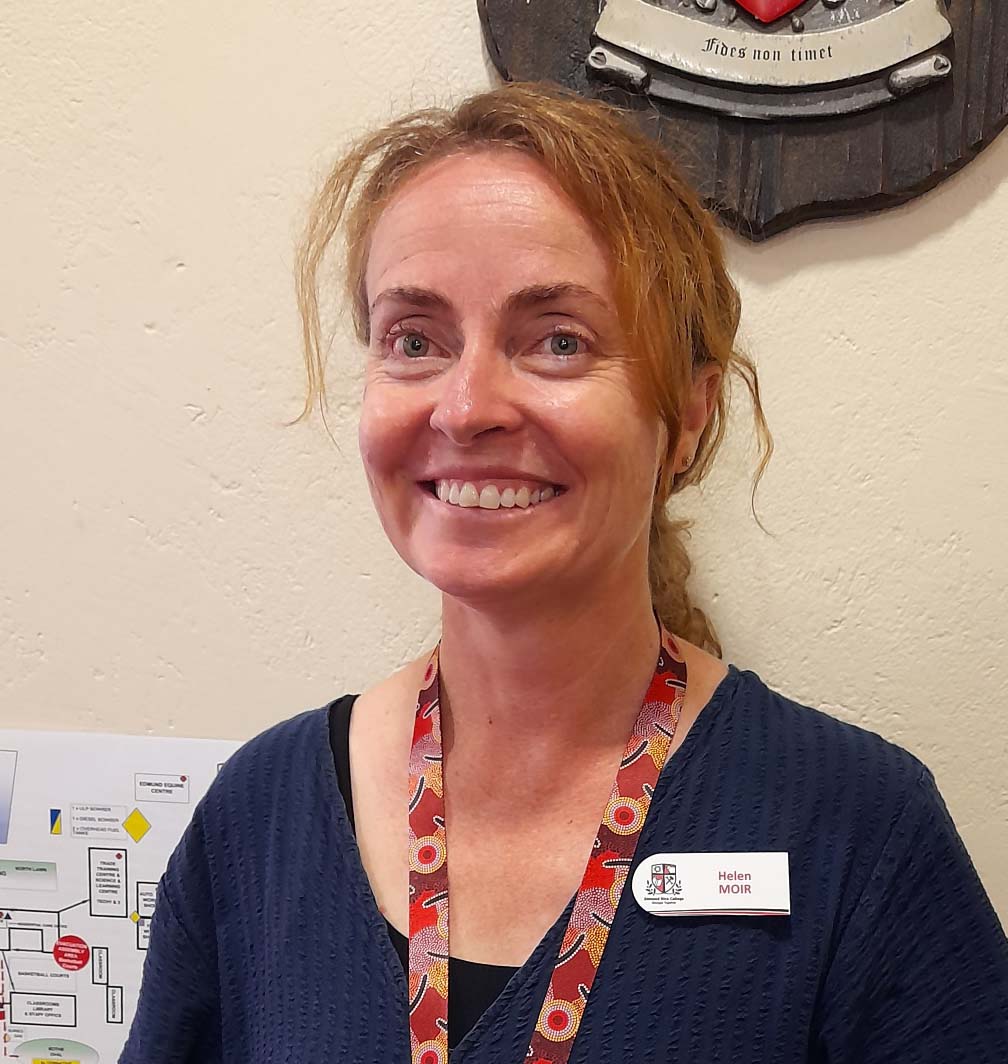 Hi, I am Miss Helen and I have started working with the Year 8 class this term. Over time I have worked in schools across W.A., from Perth through the Midwest, Pilbara and the Kimberley. My favourite food is chocolate and I do not like dried fruit! I am looking forward to getting to know the students at ERC.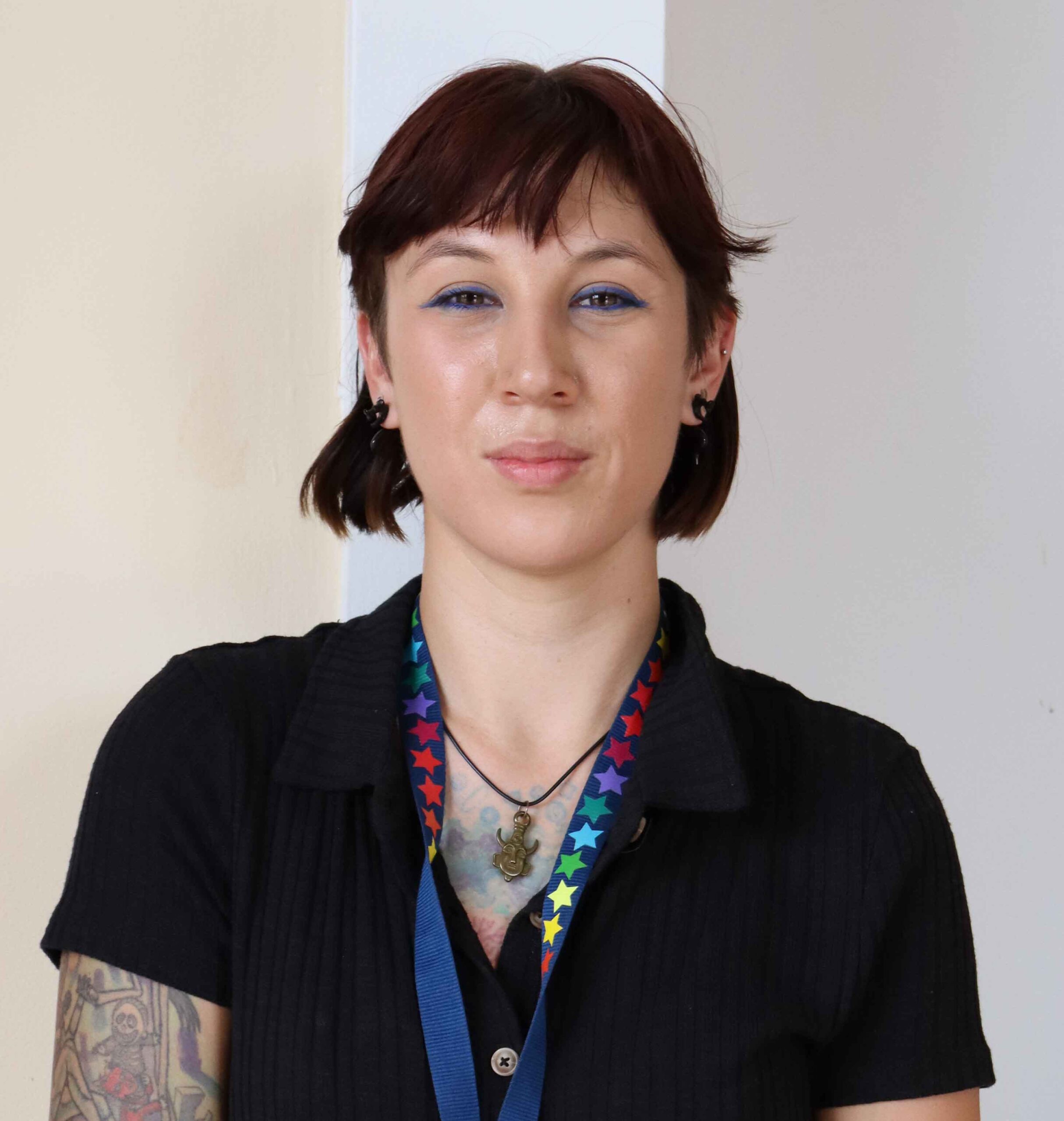 Hi I'm Miss Chelsea.  I am a recent graduate of James cook University, I previously studied Marine Science at Murdoch university. my specialty areas are biology and chemistry. In my spare time I love to game and do any form of art, I love all animals especially the weird ones. My Husband is current serving in the Australian Defence force and I have one adorable 3 year old son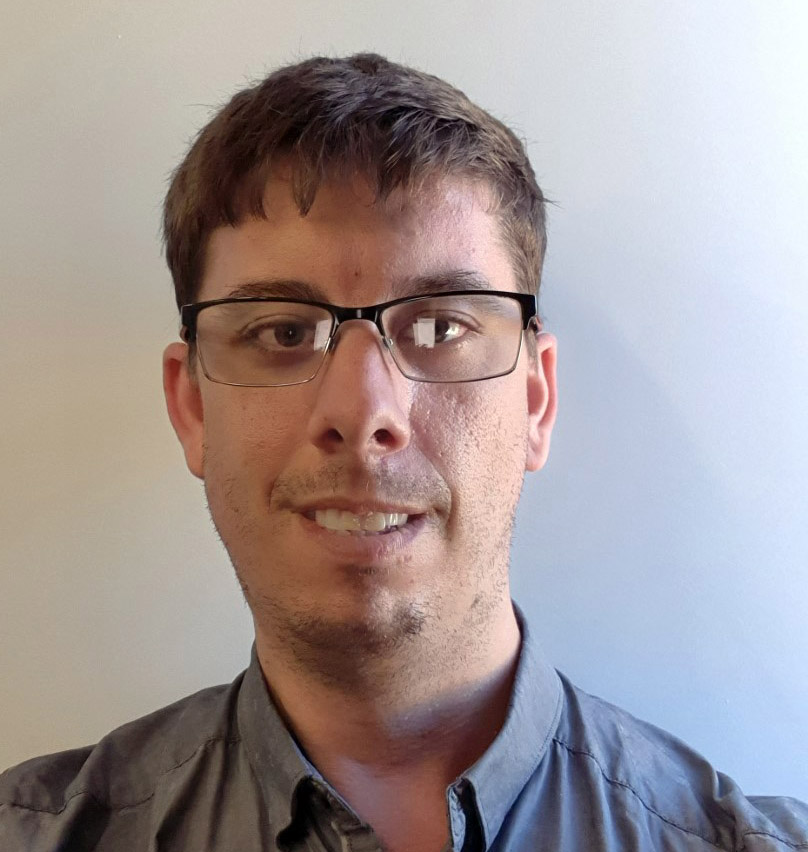 Hi I'm Mr Brent. I was born in Rockingham and lived in Pinjarra for the first few years of my life.  My first teaching job was in Darwin at an international private school teaching senior chemistry. We then had our second baby before moving to Katherine; where I taught Middle Years Science online. Covid struck and we decided to come back to Perth to have our third baby. I worked at a College in Yanchep and now working at ERC. I enjoy spending time with my family, going camping and fishing, and swimming/ free diving. I am a Fremantle Dockers supporter and fundraiser for the Cancer Council (I have participated in several Relay for Life events over the many years). I am also an amateur storm chaser…well from my couch, car or local beach.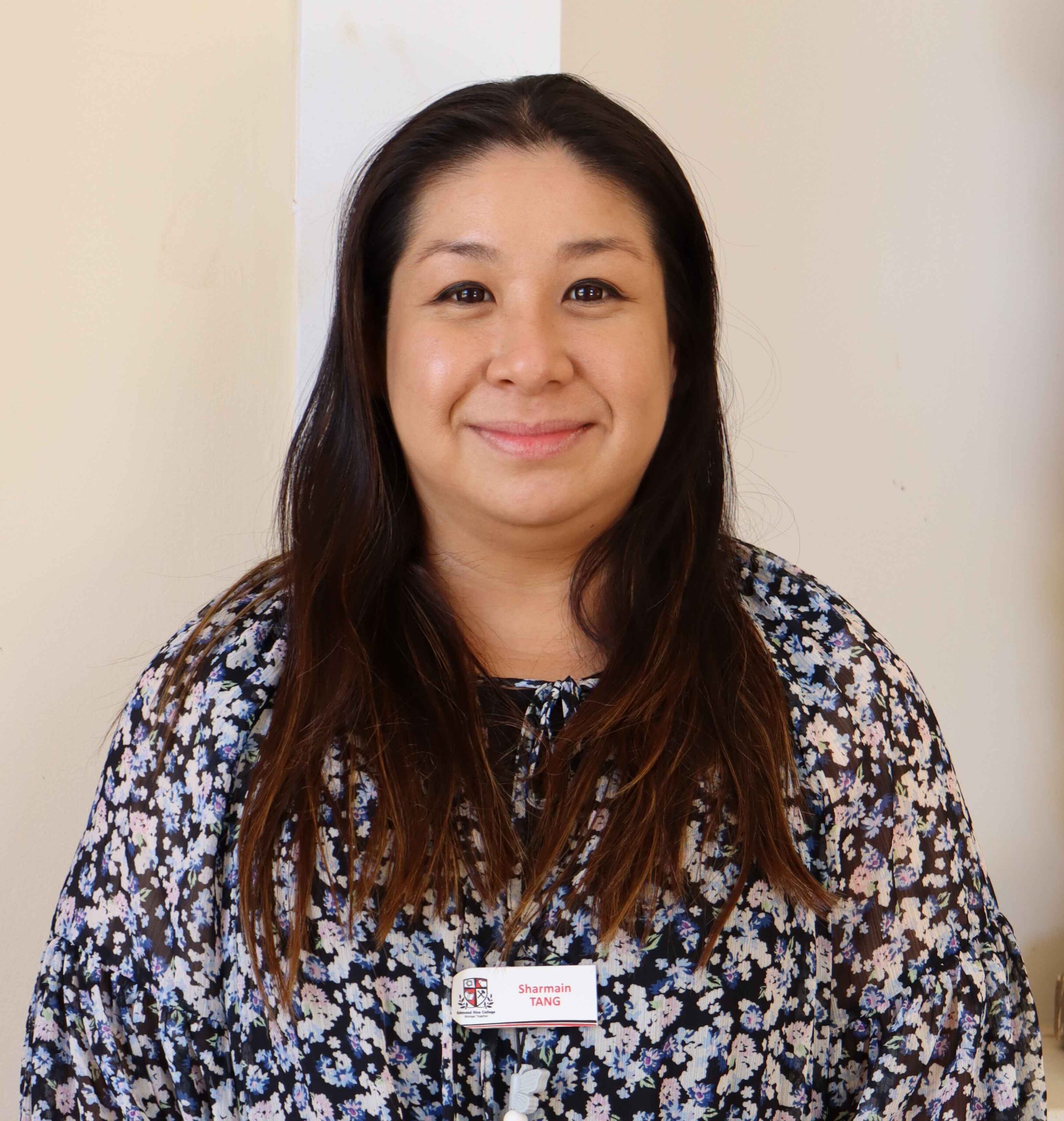 "Hi, I'm Ms Sharmain and I'm the Year 9 teacher for 2022. I am very excited to be teaching at Edmund Rice College this year and I look forward to forging good strong relationships with the children and their families. Teaching at a boarding/agriculture school is a brand-new experience for me and I can't wait for all the exciting adventures to come!"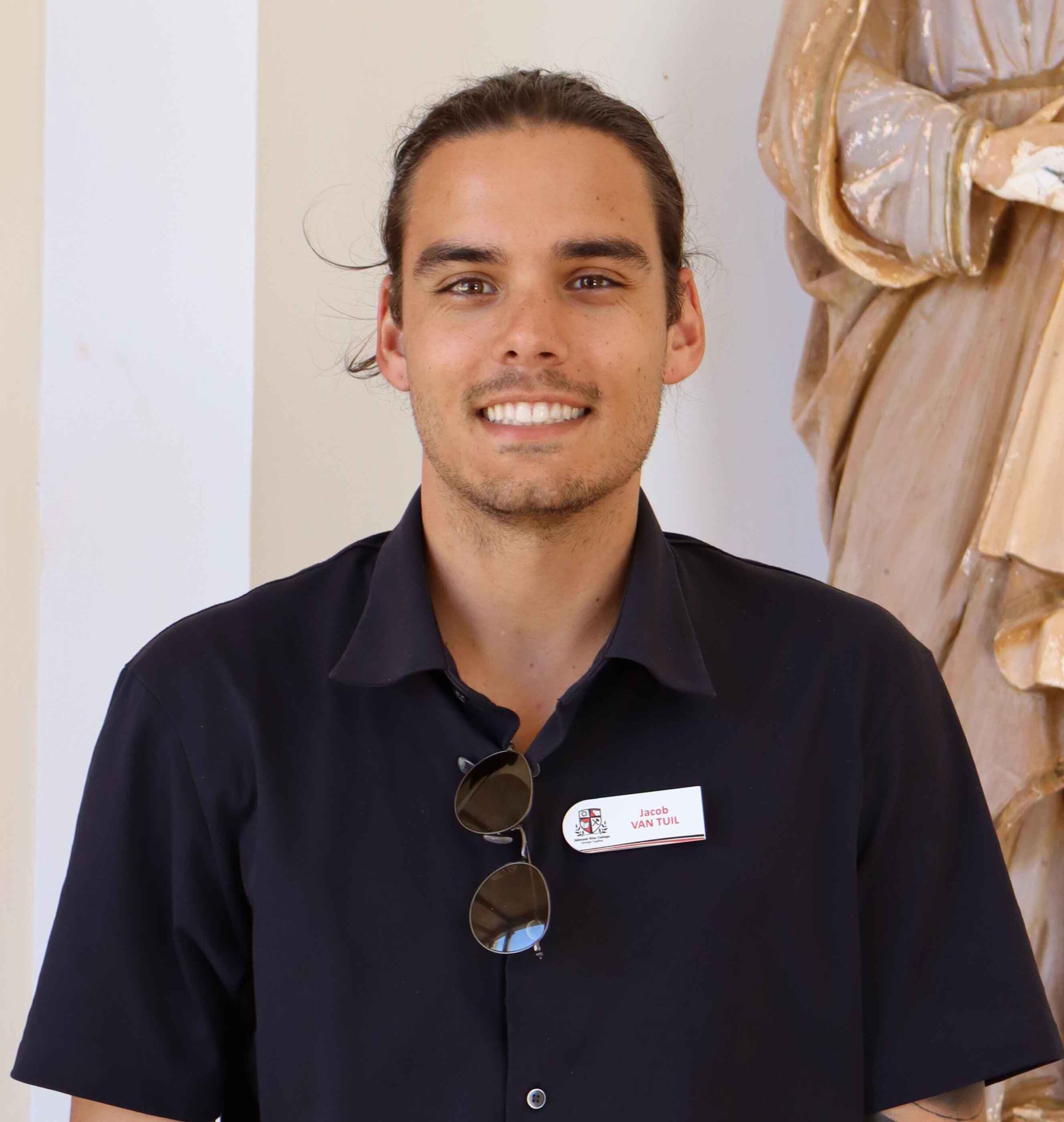 Hi I'm Mr Jake. As a fresh graduate I am grateful and excited to be part of such an experienced educational community. I look forward to learning about the school's history and refining my skills as a teacher.  I am a proud new member of ERC's dachshund owners club and hope that we can establish some form of sausage dog meet on campus one day.  Being a Media teacher, I'm looking forward to the possibility of bringing in more multi-media education and productions for the students to be involved in, as digital technologies are the way of future learning.  Overall, I'm just happy to be here and to experience something new while I can.