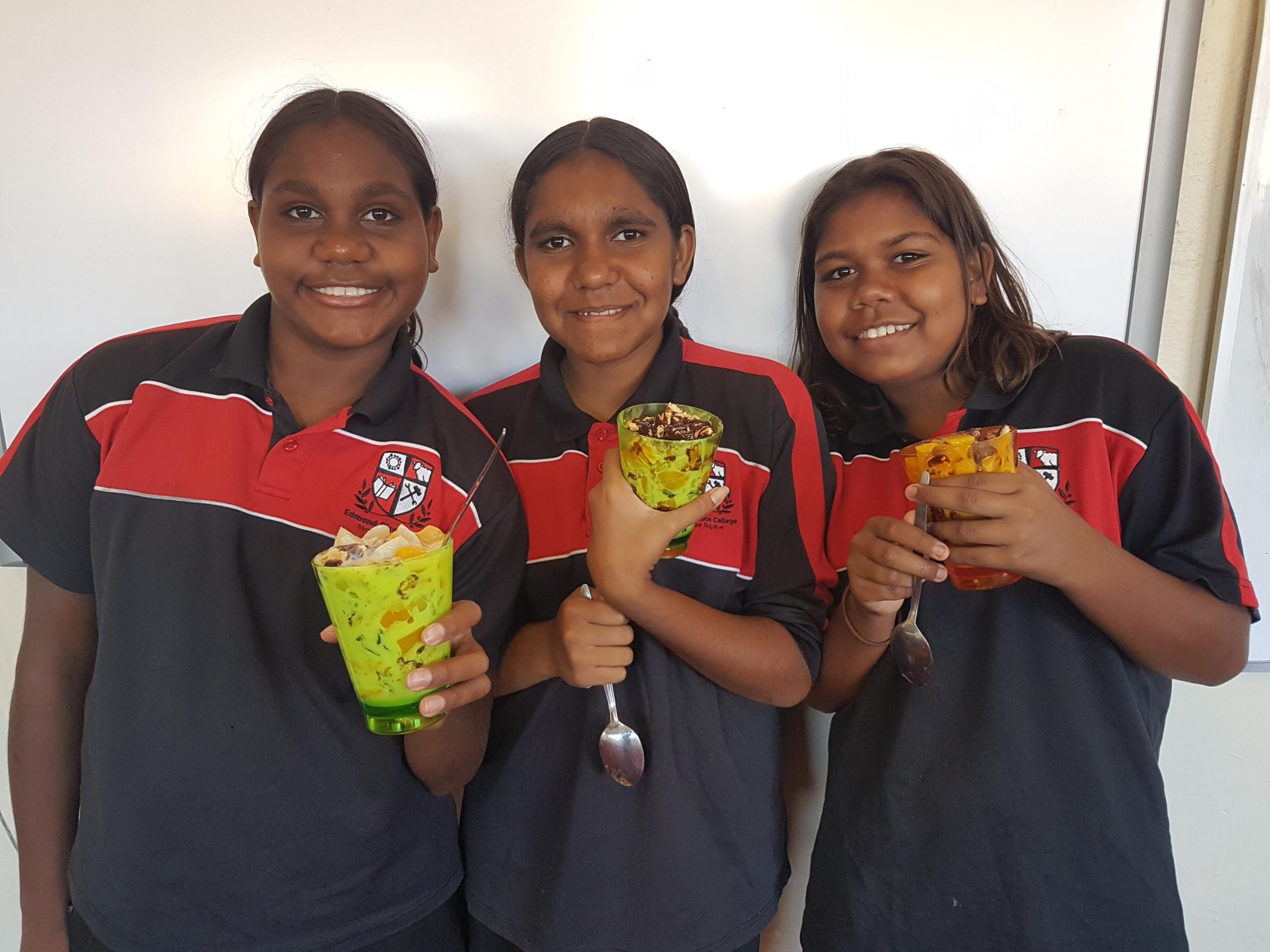 Dear Parents, Guardians, Friends and Students
I hope that you all had a wonderful holiday. It was wonderful to welcome back to school all of our staff and students. A particular welcome to all those new families that have joined the Edmund Rice College family, together we are on an exciting journey. Many of the staff have been in over the last few weeks of holiday time preparing for the arrival of all the students, day and boarding. We are all ready for the 2020 academic year!
The staff had two days of professional development prior to the students arriving back. Dr Tim Wong from Catholic Education WA, and two members of his team, joined us for the first day and we spent time looking at the requirements and responsibilities of all staff in relation to Mandatory and Non-mandatory reporting. The care of our young people is our first priority and this training assists us in looking after the health and well-being of our students. He also led the teaching and resi-care teams in the process that will enable us to develop a student code of conduct that all students will be involved in the development of. Prior to our students arriving we also spent time reviewing all aspects of our work, in particular our Behaviour Support Model which guides us in all our dealings with students. This is extremely important in looking after the safety of all and the culture of the school and our role in ensuring that as a team we do the best we can for each other, the students and the whole community.
During the first three weeks there were opportunities to engage with the new students as well as the whole College to talk about our expectations for our community during 2020. They will continue hear us refer to four key words throughout the year. They are our values: respect, honesty, excellence and tolerance. If each of us keeps these in mind then all of our interactions throughout the College will be positive. Our aim is to build on the positive aspects of our College community and reinforce these values at all times. I will be challenging those students who are consistently unable to adhere to these values and follow the instructions given to them by the staff. If this continues then perhaps Edmund Rice College is not the best place for them.
Please remember if there is anything that is concerning you contact the College staff as they will follow up any issue that is brought to their attention. We can work miracles when we work together to support the ongoing learning journey of our young people.
God Bless,
Marie Barton
Principal
Back to School Blessing

God of knowledge and wisdom, bless all students young and old, as they begin a new school year.
Help them discover or develop the gifts you have given.  As they grow in knowledge,
help them to also grow in kindness and compassion, learning respect
for themselves and others

We ask your blessing on parents and all those who care for students.
Strengthen them to surround our students with encouragement, support and love.

Remind us that wherever we go, you are always with us.
Fill us with the joy of learning so that we may be better equipped to be your servants.

Amen
Welcome to New Staff Members for 2020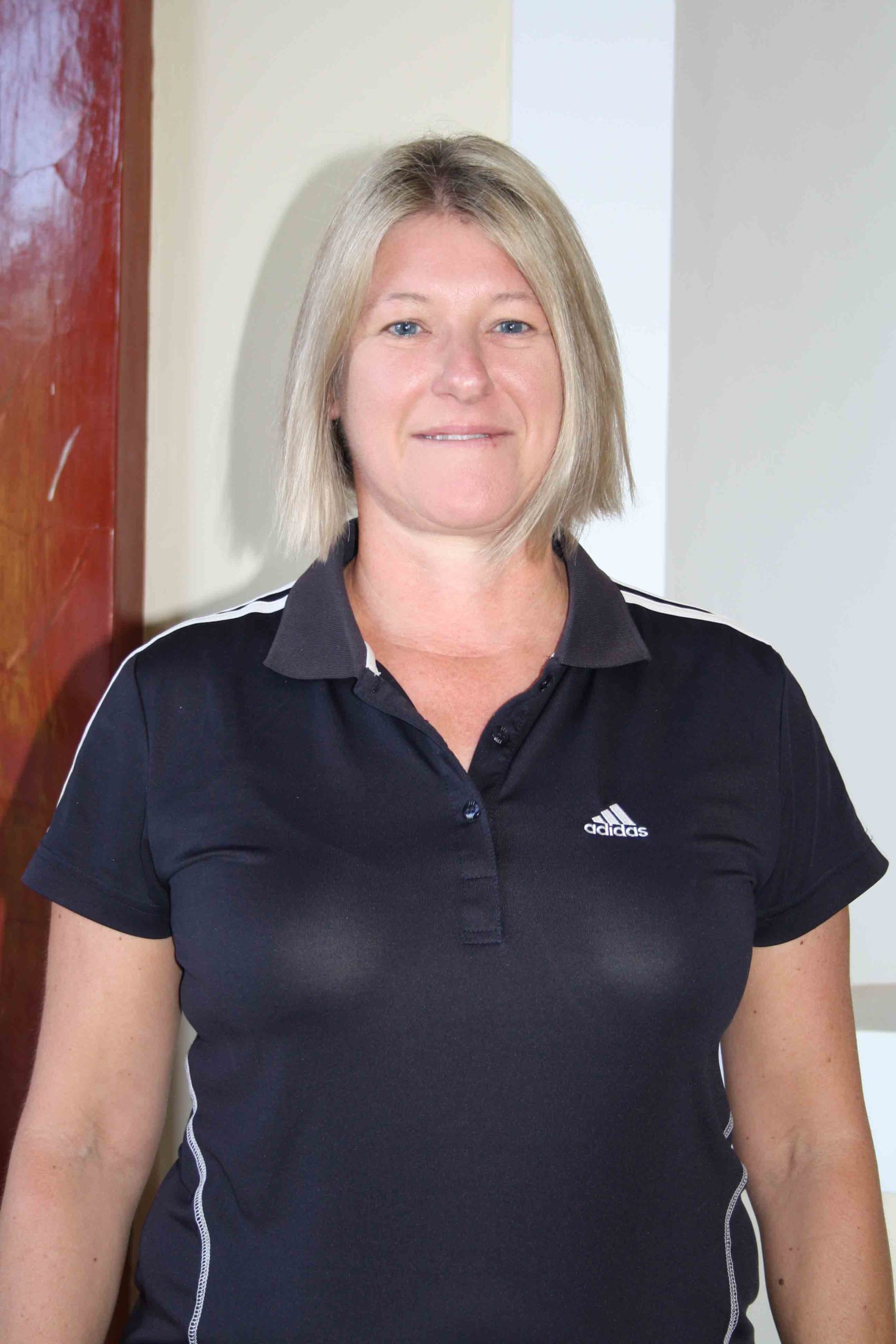 Hi, I'm Maxine Allen an Admin Assistant mainly dealing with new enrolments. I live in Tapping with my partner Ed and two sons Matt (23yrs) & Will (22yrs) and I'm looking forward be celebrating my 50th birthday this year in Bali! I enjoy playing most sports & leisure activities especially when it involves a refreshing drink at the pub after!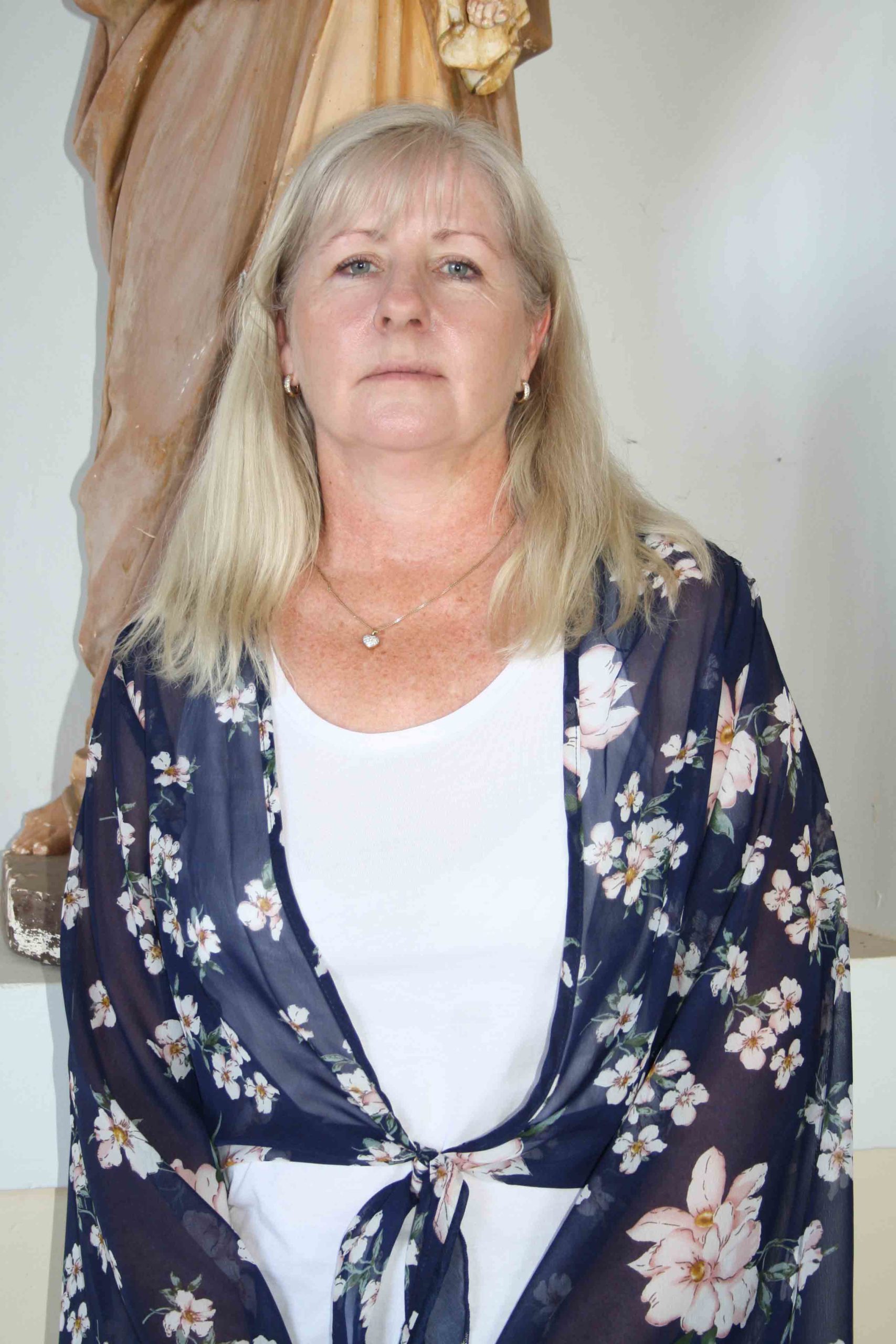 My name is Fleur de Vries.  I am WA born and bred and have lived in Meekatharra and Karratha.  I am happy to be your new Administration Assistant. I have a background in Administration and Finance.  I look forward to getting to know your children this year and helping them in any way I can.
Mr name is Talit Paul, I have been a teacher in Government, Independent and Catholic schools in WA and the NT.  I have also worked in the United Kingdom education system and many international school settings over the last 20 years.  My specialist subject area is Senior English and HASS.  My formative education was completed in England, and I also attended tertiary education at the University of Southern Queensland where I gained my BA (Teach) and a PGCE at Edith Cowan University WA.  For relaxation I enjoy current affairs and travel.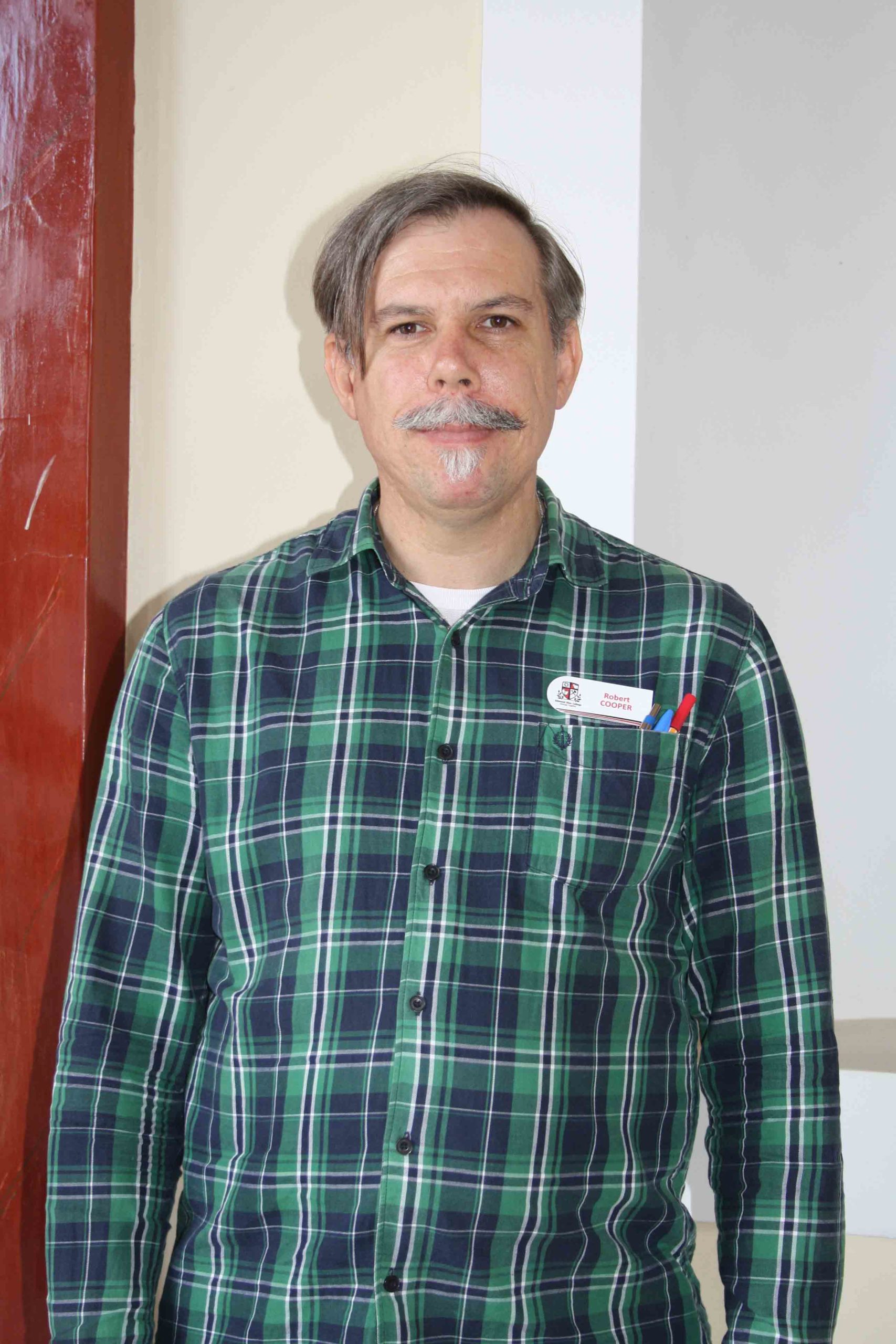 My name is Robert Cooper, I have over ten years teaching experience and have worked in rural and metropolitan settings. I am looking forward to teaching Year 7 at Edmund Rice College this year and hopefully beyond. I like the simple things in life; reading a book and being out in nature. My favourite things to do are spending time with my family, fishing, kayaking, gardening and light hiking.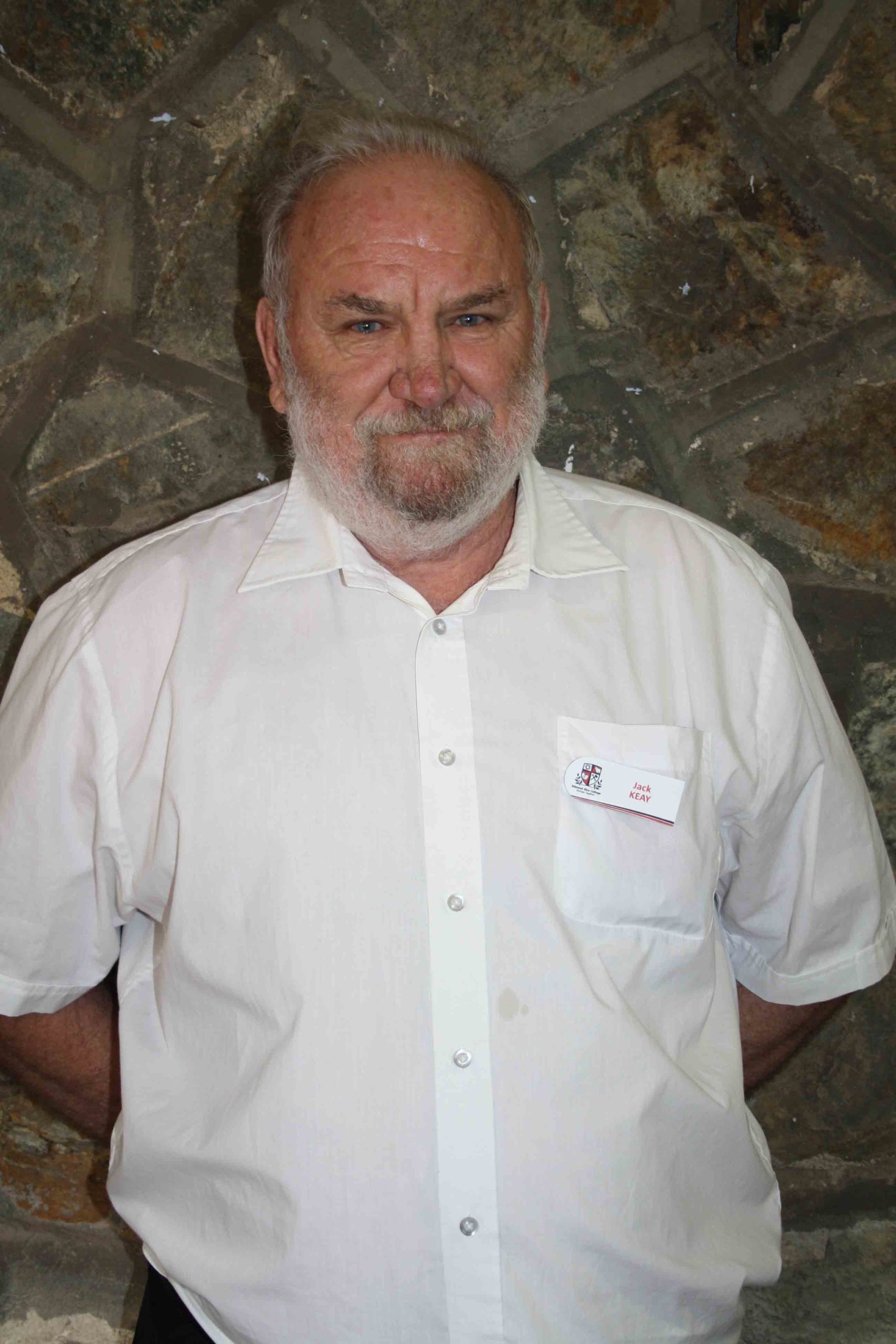 Although my name is Gregory Keay, I have been known as Jack since I was three.  Most of my time in schools was as a Principal.  I woke up one morning and decided I wanted to be a teacher not a Principal.  I have lived most of my life in Toodyay where I am a Life Member of the Football and Cricket Clubs.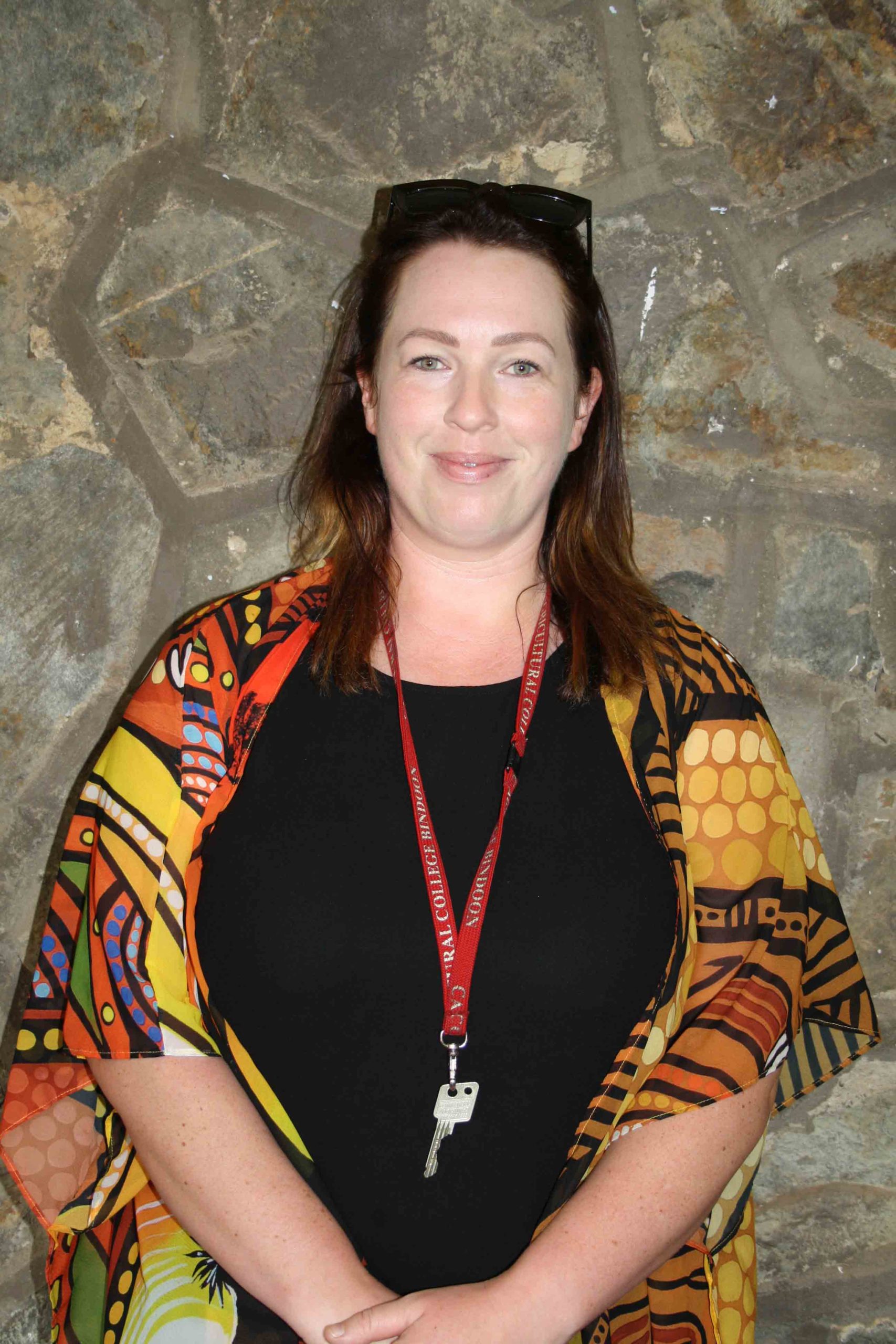 My name is Lisa Heasman.  I am originally from Ireland but WA has been my home for the past 11 years.  I am  delighted to be the Education Assistant in the year 10 classroom this year.  I am a qualified Special Needs Assistant and have been working in WA schools for nearly 10 years.  I started at Edmund Rice College as relief staff in Term 2 of last year and I am grateful to have the opportunity to return this year as a permanent member of the community.  I look forward to working with your children this year and helping them succeed in their personal, social and academic goals.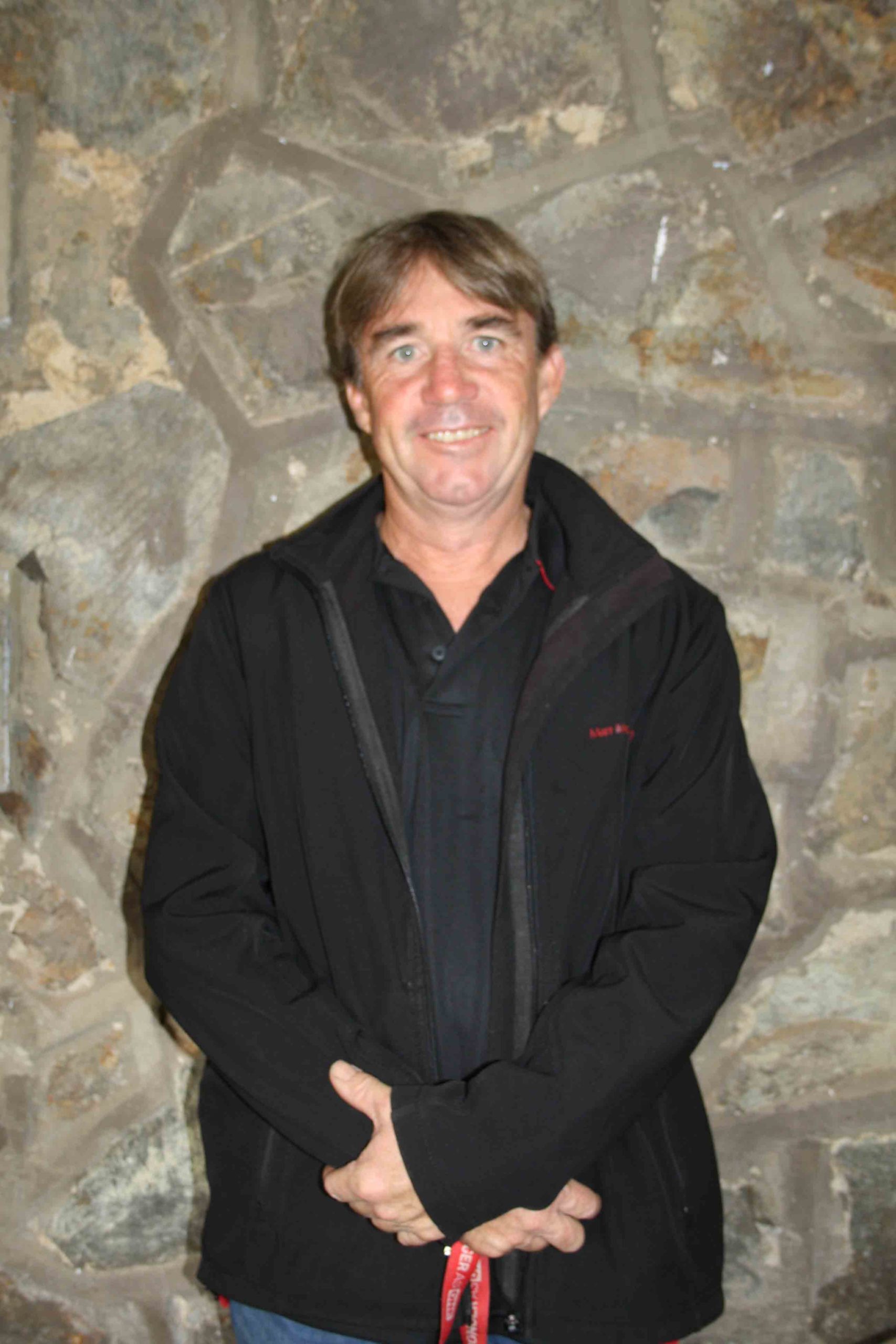 Hi my name is Gregory McDonald and I'm from Bindoon.  I started working as a Residential Carer and now work as an Aboriginal Teaching Assistant.  My mother is aboriginal and we have a native title.  We are Ued Mob through this area.  I have a family, 2 boys and a wife, Lorraine, who is a cleaner at the College.  I love the bush and going 4-wheel driving, I love nature.  My mother is from New Norcia from the stolen generation.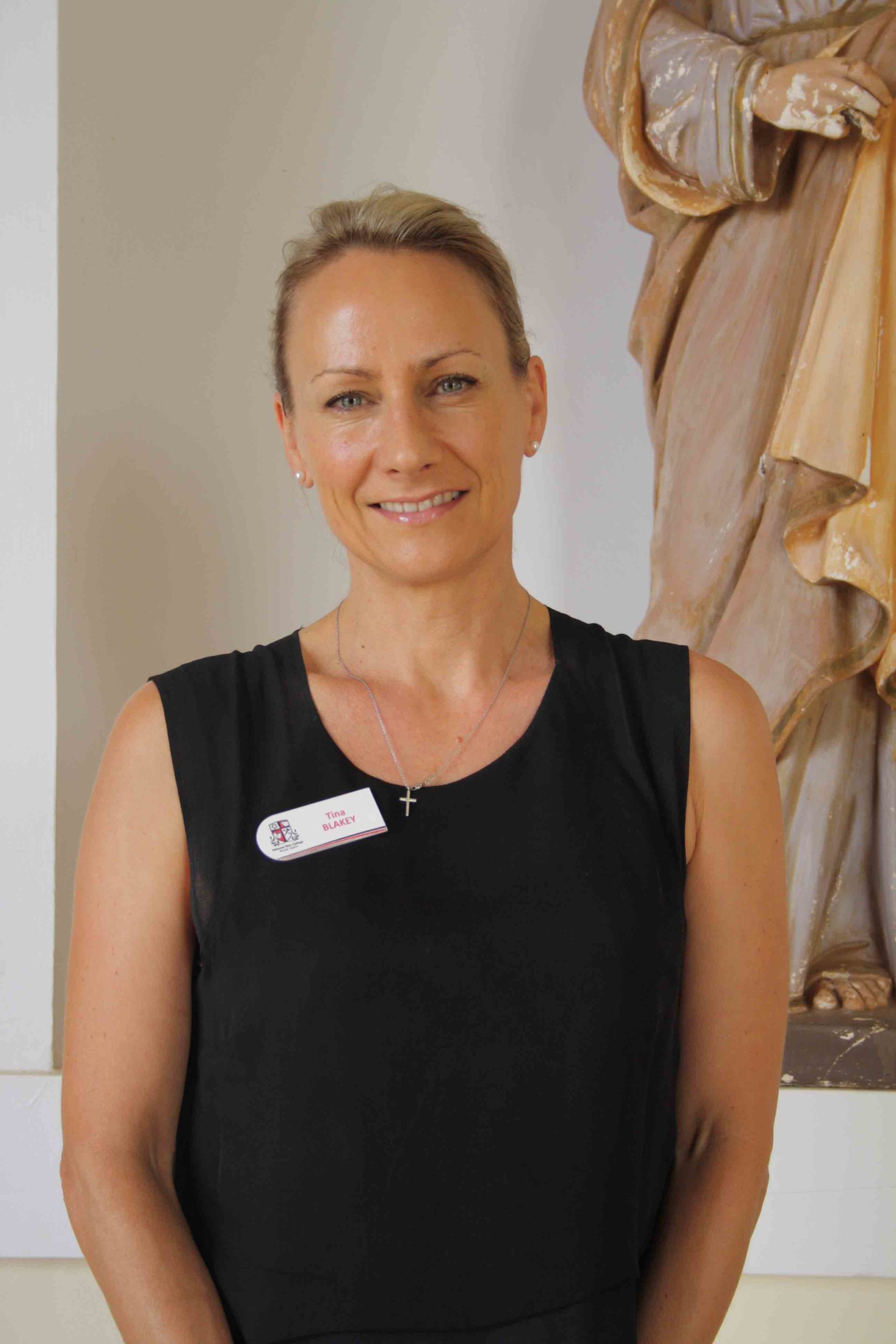 My name  is Tina Blakey and I am the College Accountant.  I have relocated from Melbourne where I previously worked as the Business Manager at St Bernard's College, Essendon for 24 years. Enjoying a sea change…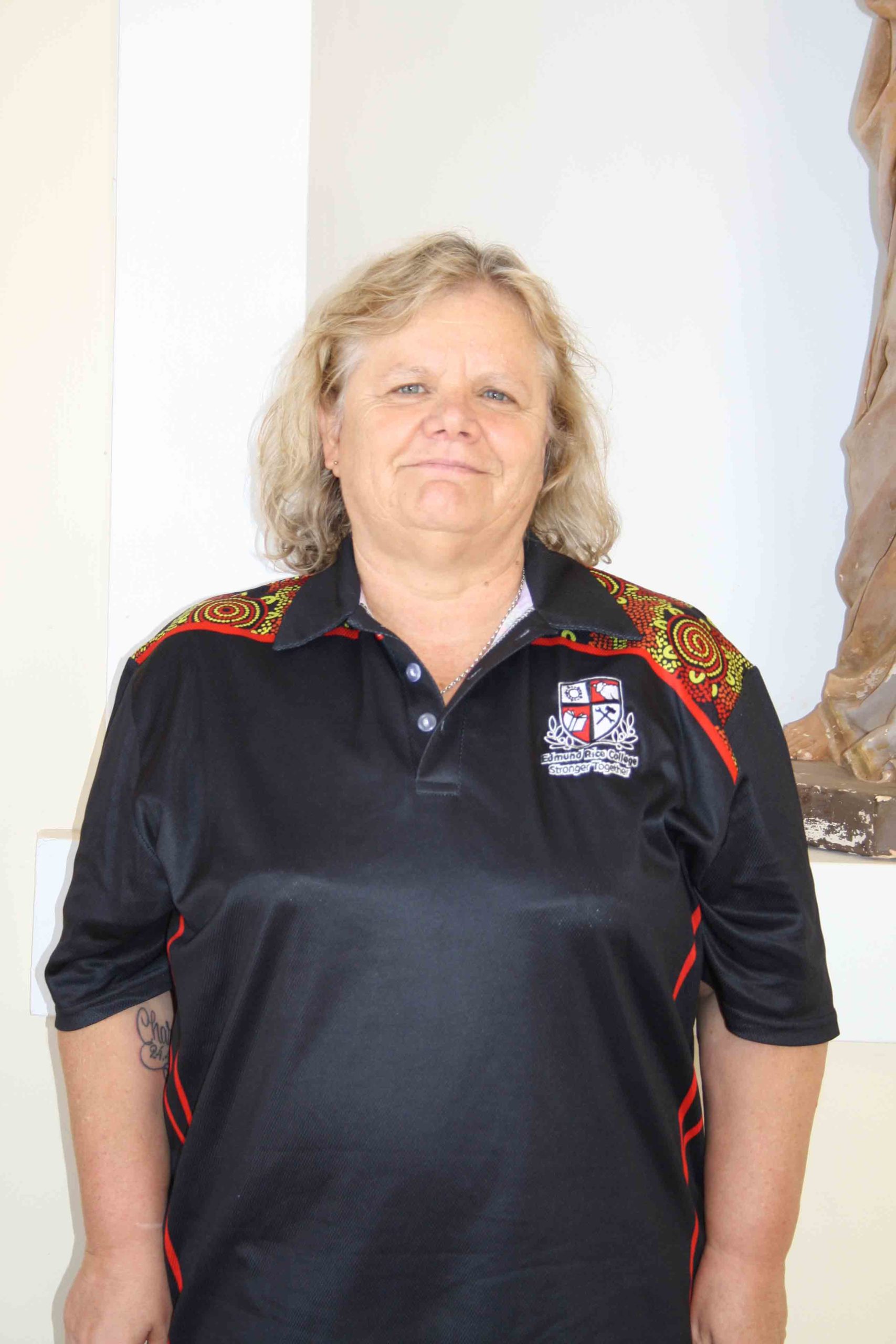 My name is Amanda Culver.  Over twenty years ago I  stumbled into my career as a Youth Worker, in particular with Aboriginal youth at risk. Over this time I have enjoyed a variety of youth worker related roles including, Youth Centre Co ordinator, Youth wellness officer, group homes, many many years at Moora Boarding School and several years as a Community Corrections Officer. I have always felt deeply honoured and passionate in all of my endeavours both in my career and my volunteer roles supporting Aboriginal youth to be the best version of themselves as they progress into adulthood. I continue to feel incredibly blessed to be part of the Edmund Rice College family and all it focuses on and works towards, faith in God, Together Stronger.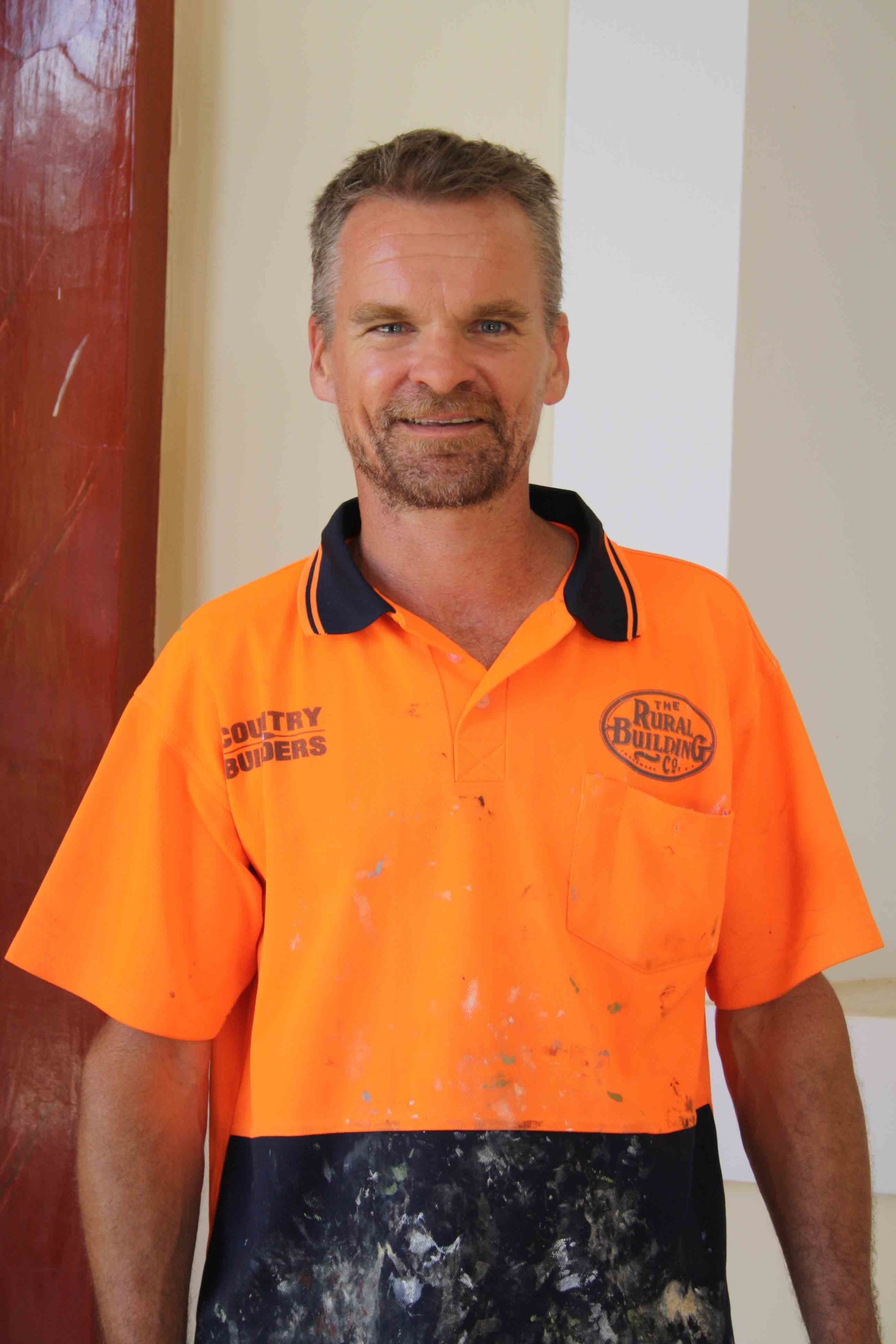 Hi my name is Gordon Joy and I live in Mooliabeenee and sometimes in Joondalup.  I was a tiler by trade and decided to move to a more secure wage job at the College in maintenance.
"The kingdom of heaven is like a mustard seed, which a man took and planted in his field.  Though it is the smallest of all seeds, yet when it grows, it is the largest of garden plants and becomes a tree, so that the birds come and perch in its branches."
Matthew 13:31-32
The Parables of the Mustard Seed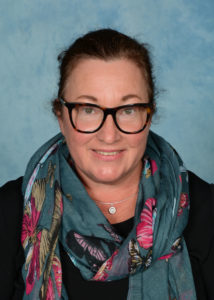 Welcome Back to 2020!
As we head into Week three, we have already had a very busy and prosperous start to the year. Our core business here at the College is to educate our youth. However, the staff also understand to enable us to do that we first must nurture quality relationships built on trust. We have had a lovey week where the staff in all year levels developed activities that helped the students and staff get to know each other.  There were lots of yarning circles, fun games and activities and sharing of story.
Last Monday we ran our whole school Induction. This session was conducted by various staff members. College expectations, Rights and Responsibility, EREA Touchstones and our Values were discussed with the students in detail.  However, my focus during this session was about building a culture of respect and pride. I want our students to be proud of their College and all that they achieve while they are here. I spoke about the stunning buildings and surrounds and the amazing opportunities and learning experiences that are afforded to them at Edmund Rice College. Education is a privilege and should never be taken for granted. I urged our students as they entered the new year to take hold of each opportunity, to participate and engage fully and most of all to be In Class, Every Lesson, Every Day.
As I was writing this, I just received a phone call from a past student. She was a lovely young lady who participated and engaged in all opportunities – a leader for our young ones in the way she conducted herself and looked after the little ones. This young lady was proud of her education and her College and called to tell me she always remembers me telling her "you can achieve great things and will be a wonderful leader in your community and for our young people".
Above:  Students participated enthusiastically in the recent Interhouse Swimming Carnival
Now as the years have passed, she expressed she would love to come back to the College to help and mentor the younger students. Young people who want to make a difference and have made the most of the opportunities are the product of a strong and great Culture. This is from developing a culture of pride and respect. I am very proud of this young lady and this one phone call has made my day. I have many chats with our past students who want to come back and help. These conversations make me smile and nourish my spirit. It is in these moments that I get to experience and reap the rewards of the Mustard Seed.
Thanks to our amazing staff and students who make this possible.
Paula Bacchiella
Deputy Principal
Year 8 and 9 End of Year Good Standing Excursion
On Monday the 9th of December Miss Tracey and Messrs Brett, Michael and John took the Year 8 and 9s on their Good Standing Excursion to Outback Splash.
After a brief interruption while Messrs Brett and John fixed a blown tyre on the bus (useful chaps, those…) we arrived at Outback Splash for an enjoyable day.
The students enjoyed the many activities, including the slides, the mazes, the mini-golf and the animal walk.  Some of the students wondered if we could free the emus, some wondered if they would make good eating.  Mr Brett wondered if he could rescue the old ute, with a bit of work it might be okay.
After a lunch expertly cooked by Mr Brett (in between changing tyres) we headed home, arriving in time to return to dorm and catch buses.
And so Mr John's last excursion with Edmund Rice College came to a successful conclusion, thanks for all the help.
Thank you to Miss Tracey for her organisation and to all the students who joined in and made it an enjoyable day.
Michael Richards
Teaching Staff
It has been a fantastic start to the year. We have so many new faces around the school and we welcome back the old faces as well. The Year 12's are returning for the last of their official secondary education, with just 3 terms ahead of them. We wish them all luck with their year ahead.
We have a new staff member this year in boarding Natasha Hicks, Miss Tash is working in Mary Mackillop House with the junior boys. Miss Tash has worked in Boarding in South Australia for many years and is very caring and funny. She has been very busy learning the 'ropes' and getting to know the boys.
Bindoon basketball started up again in the first week back, many of the new boarders signed up to play. It is always a great night out at the basketball, most of the boarders play in a team and the others support everyone.
Miss Liz and Mr Brett have taken the students to Perth a couple of times, and for some it is their first time that they have seen the city. The Kings Park picnic was a lot of fun last Sunday, the sun was shining and the birds were singing. We have also visited Elizabeth Quay, had an ice cream and checked out the Bell Tower.
We are all very busy training for the Nicky Winmar and Kirby Bentley Cup coming up next weekend. The girls will play on Saturday 29th of Feb between 1:30 and 7pm at the UWA Sports Park in Mt Claremont and the boys will play between 9am and 6pm at the same venue on Sunday 1st of March. The two day football cup is a great way to show off the young Indigenous students talents, we look forward to kicking many goals.
Sam Jenner
Head of Residential Care